Road-mobile unloaders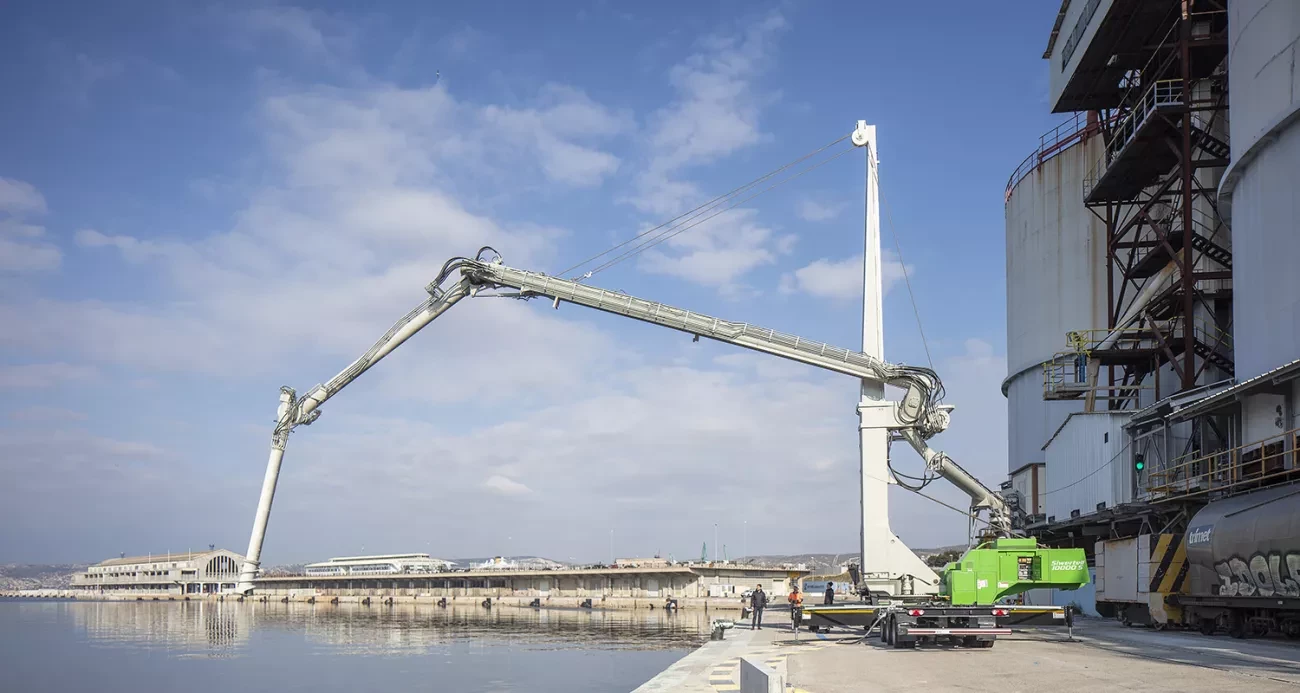 Road-mobile unloaders: your terminal on a trailer
Our Siwertell road-mobile unloaders provide the ideal solution for customers using jetties with minimal infrastructure, especially when they have operations at more than one location. They handle a wide range of free-flowing dry bulk materials at capacities of up to 500t/h, and have a totally enclosed conveying line, offering flexible, environmentally friendly, economical bulk handling operations.
The ideal solution for multi-port operations, see video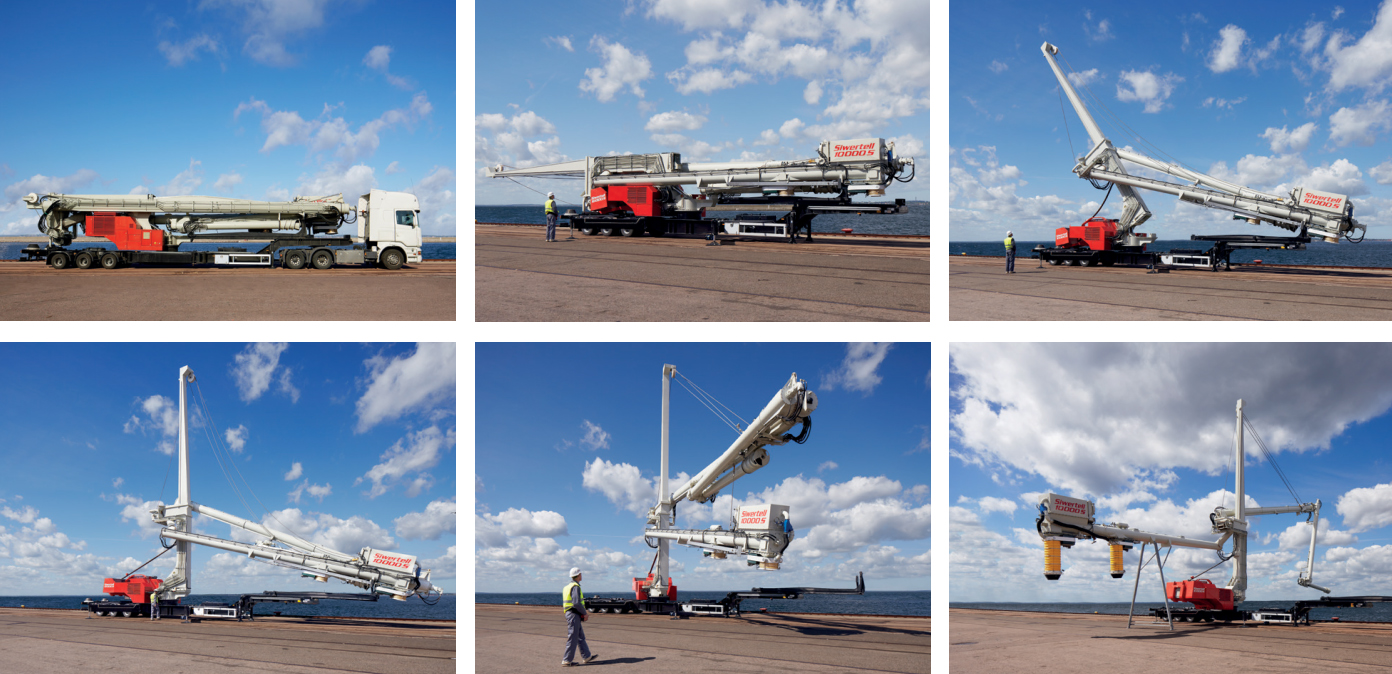 A model to suit all operations
Siwertell road-mobile unloaders are available in three different sizes: the Siwertell 5 000 S, 10 000 S and 15 000 S; the largest offering an unloading capacity of up to 500t/h for discharging ships up to 15,000 dwt. Scroll down the page and read more about the different product types. 
Road-mobile units are based on screw conveyor technology. The folding structure is mounted on a semi-trailer for easy transportation between ports. It only takes 30 to 45 minutes to complete the unfolding operation. Packing away is equally rapid, and these tasks can be carried out by a single operative, keeping staffing costs low.

Economical and environment friendly
Our screw-conveyors provide continuous, high-capacity through-ship performance, cutting unloading times and shipping costs. An enclosed system eliminates spillage, meaning no loss of material or clean-up costs at the quay. Energy costs are very low per metric ton handled. Maintenance costs and spare parts are also kept to a minimum as Siwertell road-mobile unloaders are largely based on readily available standardized components. 
Prized capabilities in all unloader models
All Siwertell road-mobile unloader models offer flexible architecture, allowing them to be redeployed at a moment's notice. They have a small footprint, making it possible to maneuver to an optimal position relative to the vessel's open hatch and save key operational time at busy facilities by keeping port thoroughfares clear of traffic.
Direct loading capabilities, a low weight, usually meaning that construction or reinforcement work to the quays on which they operate can be avoided, and no infrastructure needs add to their prized capabilities, benefiting owners and operators throughout the world. 

Download this page as PDF
Share: