Outstanding performance with consistently high through-ship capacity
Our ship unloaders are designed to transfer dry bulk cargo from ship to shore in the most efficient manner possible. Equipped with totally-enclosed screw-type technology, Siwertell ship unloaders deliver high rated capacities, excellent through-ship performance and low environmental impact.
Able to handle almost any dry bulk material, the same machine can be used for different cargoes without requiring changes to the equipment.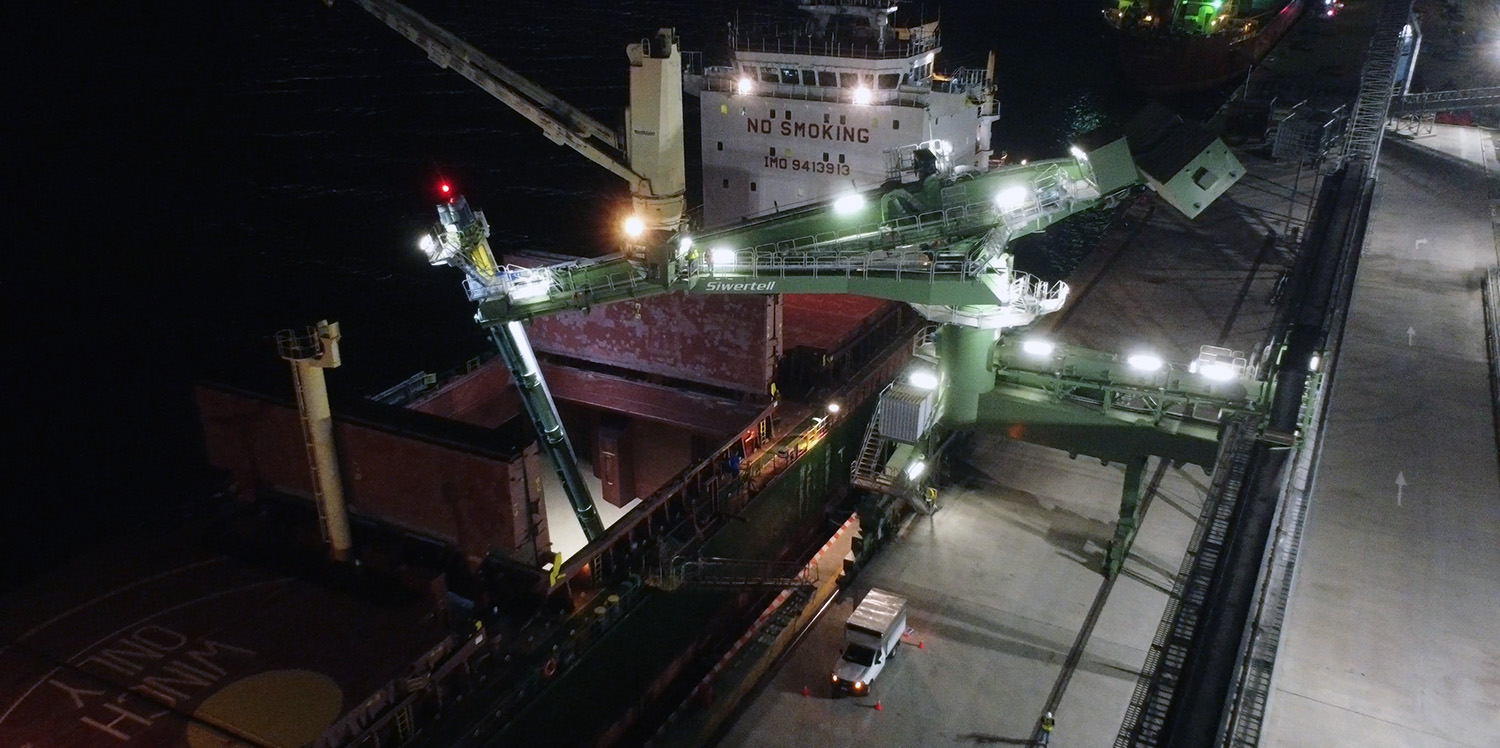 Excellent performance
Siwertell unloaders offer a wide range of rated capacities from 200t/h to very high rates of more than 3,000t/h. However, the true measure of their excellent performance is their through-ship capacity; the time it actually takes to completely discharge a vessel. In addition, outstanding performance should be linked not only to unloading rates and efficiency in the unloading process, but also to the ability to unload sensitive cargoes without degradation of the cargo and with limited power consumption. Siwertell unloaders can be ordered as stand-alone products or as part of complete bulk handling solutions.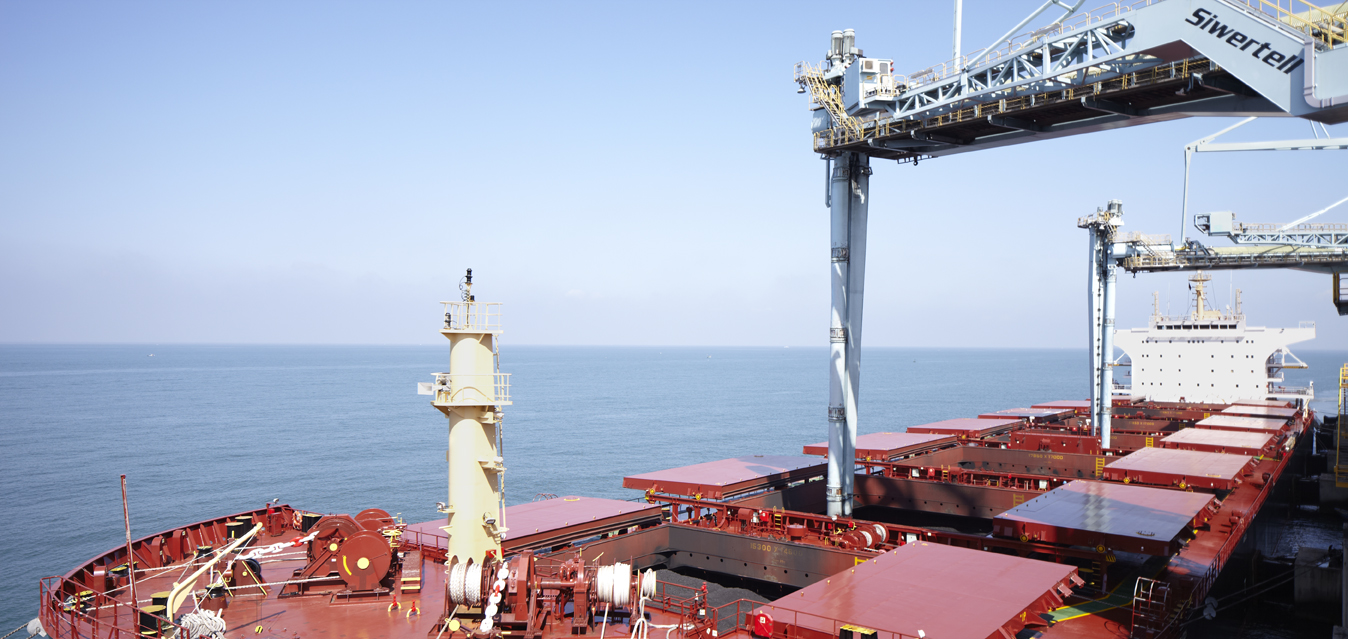 Optional features
Siwertell ship unloaders are equipped with our unique inlet feeder that ensures efficient material pick-up into the vertical screw conveyor, providing consistently high unloading capacities. Conveyors are available in different sizes depending on cargo material and the capacity required. Unloaders can be fitted with outlets to enable the direct discharge to trucks and rail wagons or for discharge onto any type of jetty conveyor.

Cost efficiency
Siwertell unloaders offer important cost savings through:
Low energy consumption
Easy operation
Minimal material spillage
High capacity resulting in low shipping costs
Lightweight design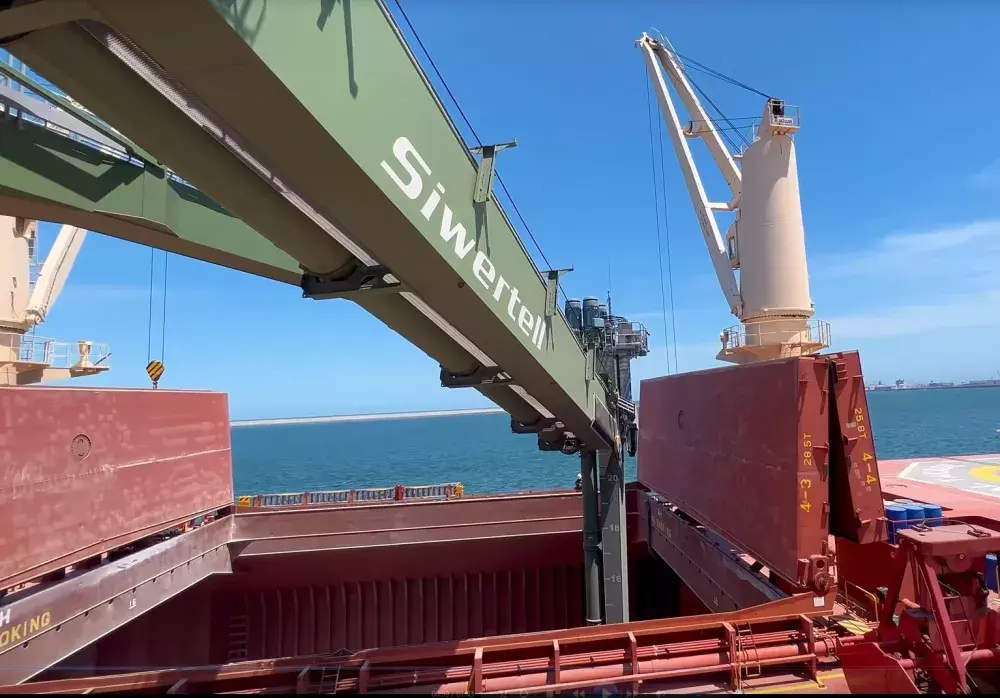 Tailored to meet your needs
The huge variety in port needs and terminal dimensions means that the majority of Siwertell ship unloader systems are tailor-made with each customer's specific operation in mind. Customers are able to work closely with Bruks Siwertell to specify every element of their ship unloader to ensure that it exactly meets their needs and at the same time maximizes operational efficiency and performance.
Standardized solutions
For some operators, standardized systems are the ideal solution. They deliver many of the advantages that tailor-made systems offer, but have added cost benefits as they use standardized components. This also means that delivery times are usually much faster. If you need advice about which type of system would best suit your needs, we are happy to help.

Examples of standardized systems include our popular road-mobile and port-mobile systems.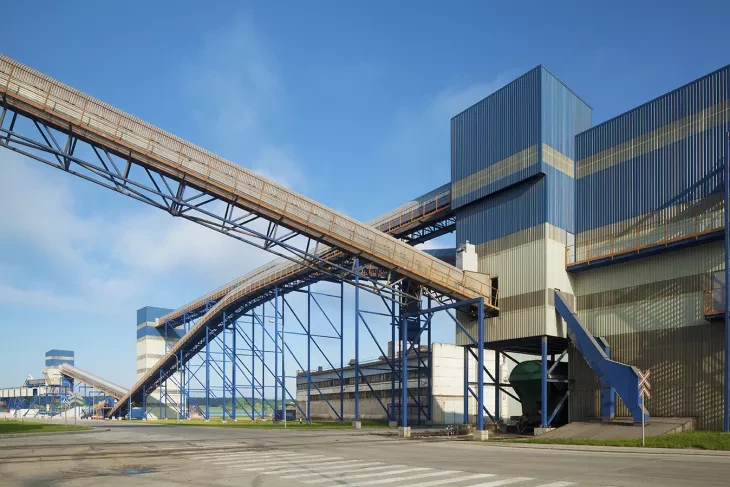 Complete bulk terminal solutions
Bruks Siwertell designs solutions for complete bulk terminals. We will work closely with you to make sure our solutions fit with your specific needs. Our high-capacity, high-efficiency unloaders, loaders, conveying systems and stacking and reclaiming systems stand to provide you with substantial cost savings from reduced operating times. 
All products in this category