Food and farming
Vital to food and farming supply chains
Food and farming are the most important industries we have. Managing the process of food's distribution and transport in the most efficient and cost effective way possible, with minimal waste, allows more of the world's foodstuff to get to where it is needed the most. In the face of a rising population, this is even more important.
Bruks Siwertell does not grow food; but our machines are vital throughout its supply chain in many countries. Not only can we handle fertilizers and the raw materials needed for food production, but our ship unloaders, loaders, conveyors, and storage and reclaiming systems have a worldwide reputation for handling grains, soybeans and all forms of agricultural bulk commodities.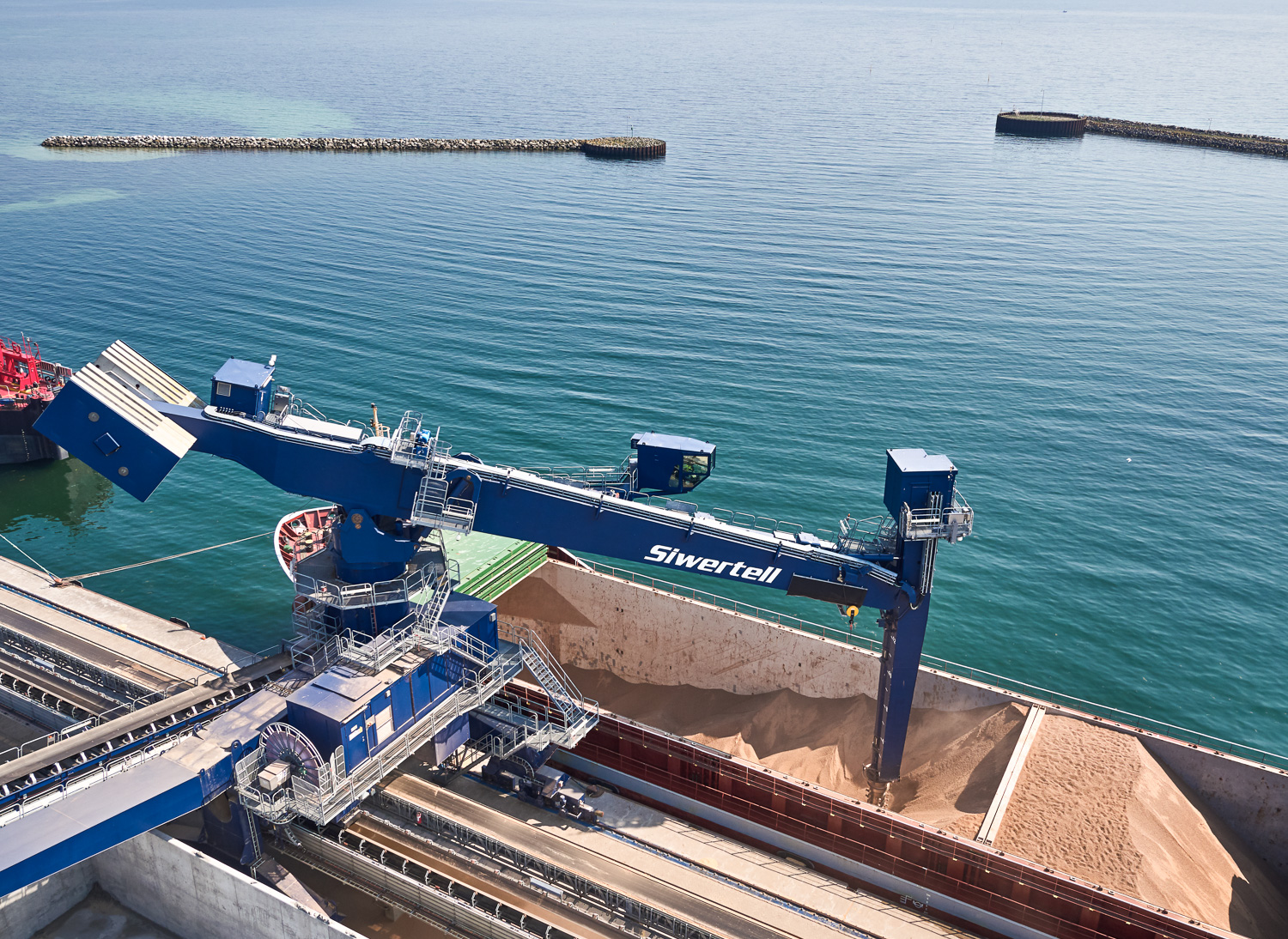 High throughputs, low operating costs
With high throughputs, low operating costs and virtually no cargo degradation, Siwertell installations out-perform all other continuous unloading systems on the market.
Our totally enclosed Siwertell screw-type ship unloaders can discharge grain and other agribulk materials at continuous rated capacities of up to 1,800t/h. When operators serve multiple ports, our road-mobile units offer extremely flexible operations with many of the same benefits that large-scale unloaders deliver.
Conveying velocities within Siwertell ship unloaders are consistently smooth, ensuring minimal material collisions within the unloader and its screw-type conveyors. This delivers a unique advantage for grain handlers and ensures that our ship unloaders maintain the quality of shipments.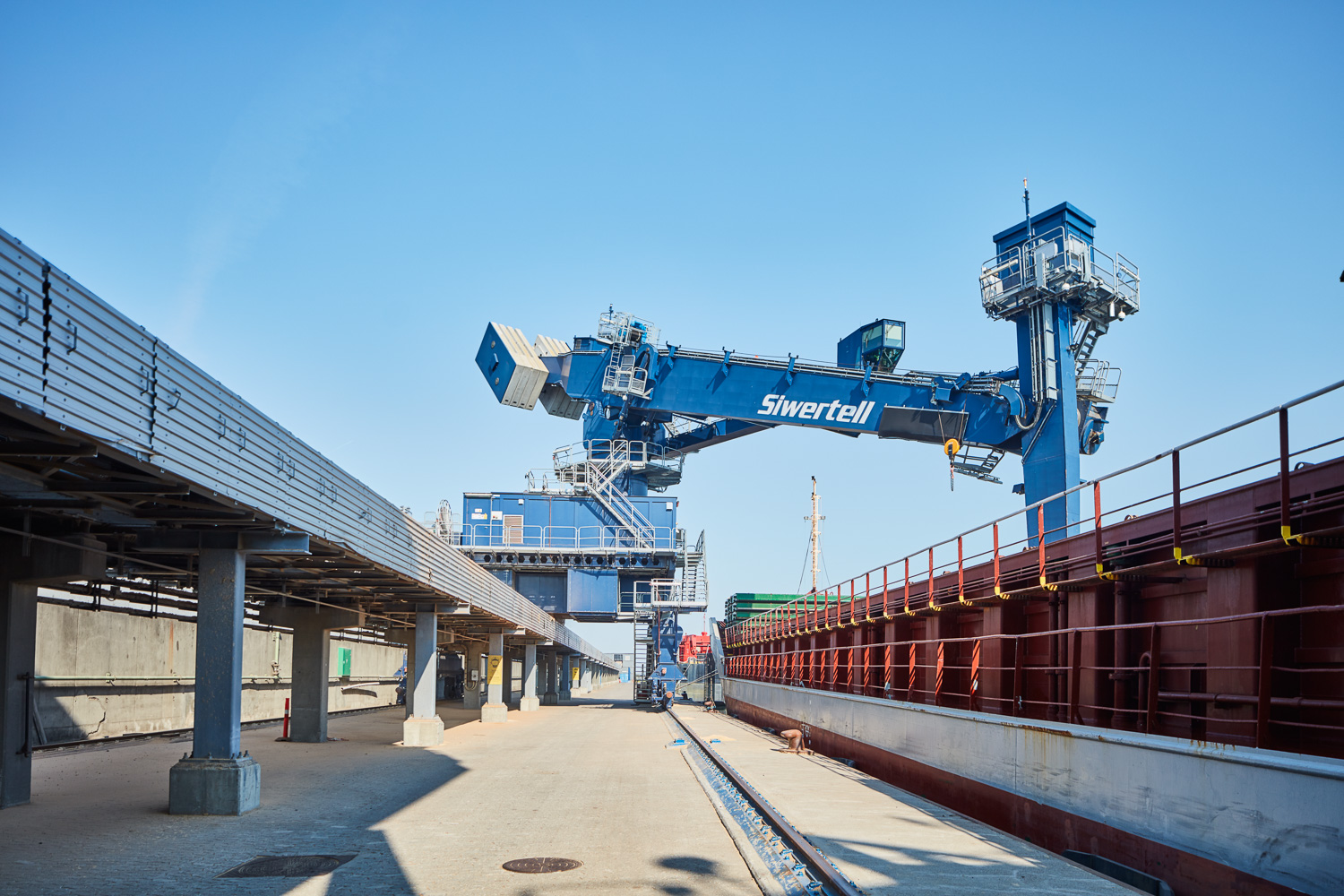 Serving the world's breadbasket
Fertile soils and high rainfalls make Brazil one of the world's largest agricultural powerhouses. Its ports work round-the-clock to some of the tightest operational schedules, and serving them are Siwertell four high-capacity grain ship unloaders. Each machine runs for about 3,500 hours/ year.
All are privately-owned and compete for business in southern Brazil. Unitapajós (formerly Bunge Brazil) and TGPM (formerly ADM de Portos Pará), serve the Port of Barcarena and Cargill Agricola, operates in Santarém, on the River Amazon. Each operates a Siwertell ST 790-M ship unloader with a continuous rated capacity of up to 1,500t/h for foodstuffs such as soybeans and corn. Amaggi (formerly Hermasa Navegação da Amazônia) in Itacoatiara, also on the River Amazon is served by a Siwertell ST 790-F barge unloader and ship loader configuration and also has a rated loading and unloading capacity of 1,500t/h.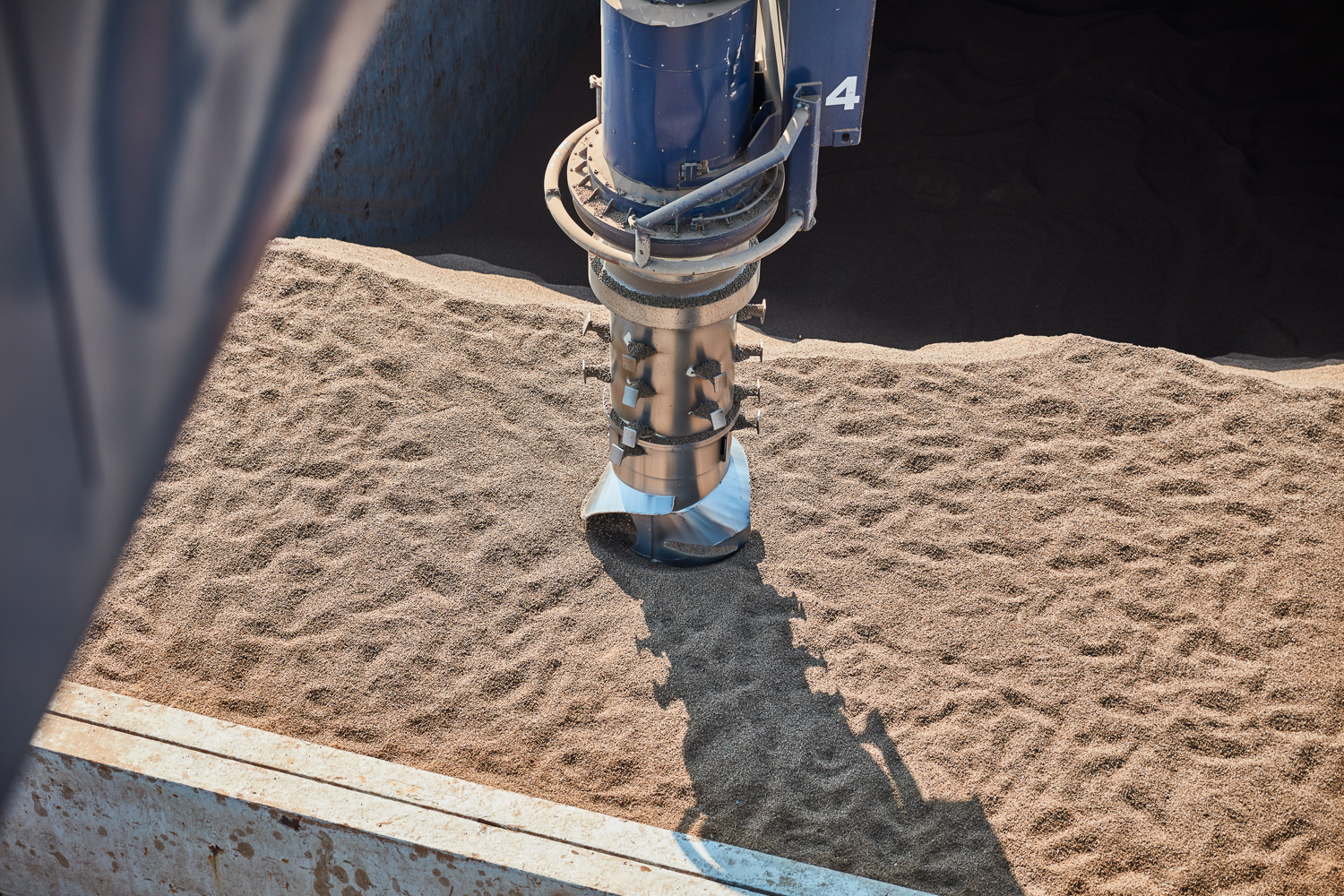 Port-mobile unloader sets new standards
We understand that investing in any new technology is a major decision. Bulk handling equipment must meet operational needs, but it should also deliver maximum return on investment, the highest efficiencies, and the lowest possible running and maintenance costs. New technology should offer the best the market can deliver.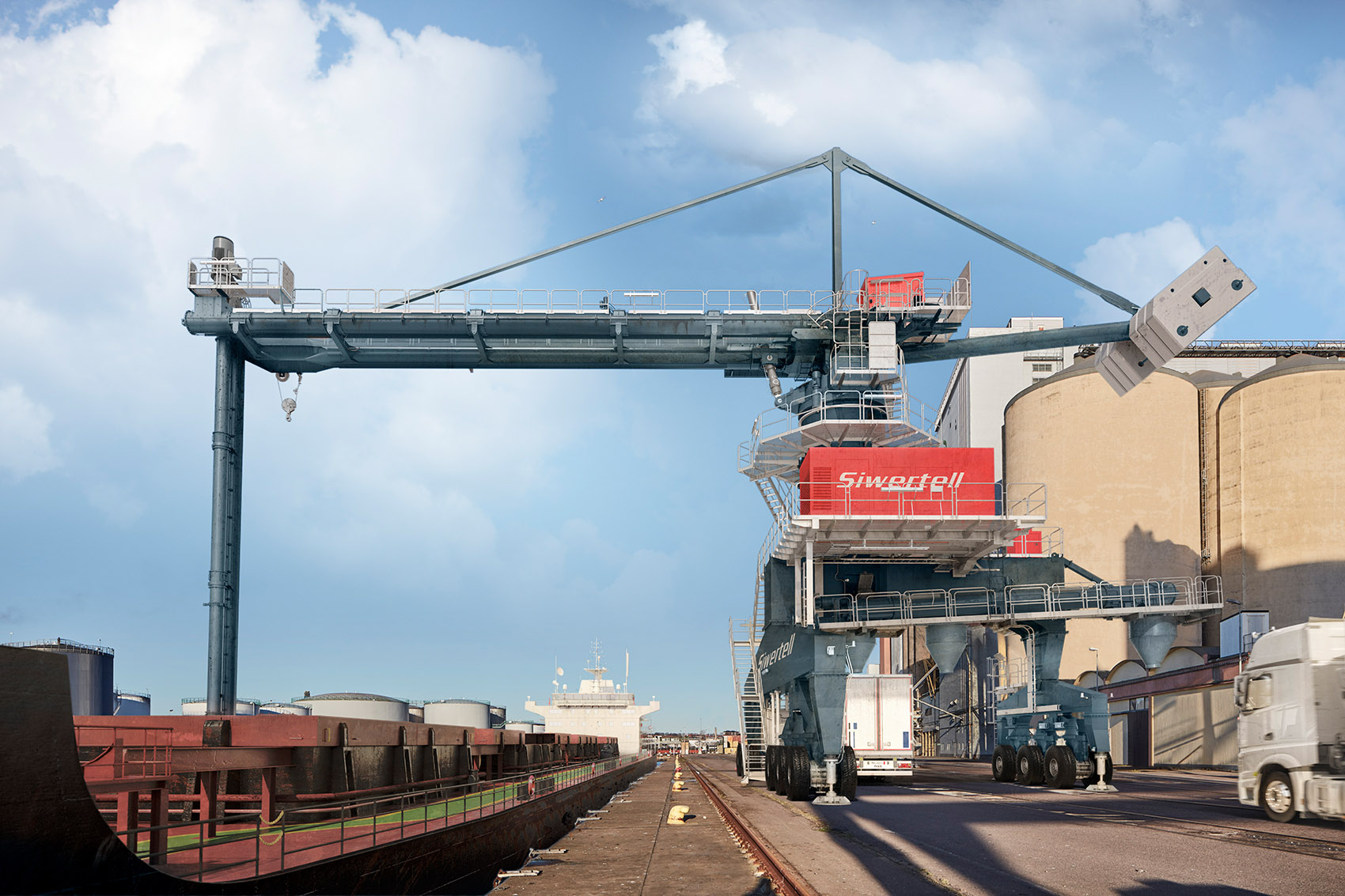 For grain-handling operators whose import volumes do not justify the economies of scale delivered by large, fixed unloading installations, or those that do not have a designated berth, we have developed the Siwertell port-mobile unloader. Available in two sizes, a 400t/h and a 600t/h version, the unloader range serves vessels up to 60,000 dwt. There are many good reasons why operators should be considering them. 
Maximizing terminal efficiencies
Bruks Siwertell focuses on delivering systems that offer maximum efficiency for a specific operation. Different configurations of equipment will deliver different returns. If you are unsure if your terminal is tailored to your needs and offering you the very best throughput, profitability and efficiency, we can assess this with our value calculation tool.
READ MORE ABOUT OUR CALCULATION TOOL
Complete terminal designs
Many factors are at play in agribulk terminals. Delicate grain cargoes need to be protected from the weather, stored and transported carefully so they do not spoil, and are not damaged through handling, and terminal equipment has to be very efficient as it often has to meet seasonal variations in volumes.
We have decades of experience designing complete terminals to maximize throughput. The Bruks Siwertell-designed terminal in Klaipéda, Lithuania, is an extremely efficient, automated, environmentally friendly multi-mode facility owned and operated by major stevedoring company Bega. Since commissioning, the terminal has doubled Bega's dry bulk cargo throughput and provides extremely flexible agri-bulk services for the Baltic region.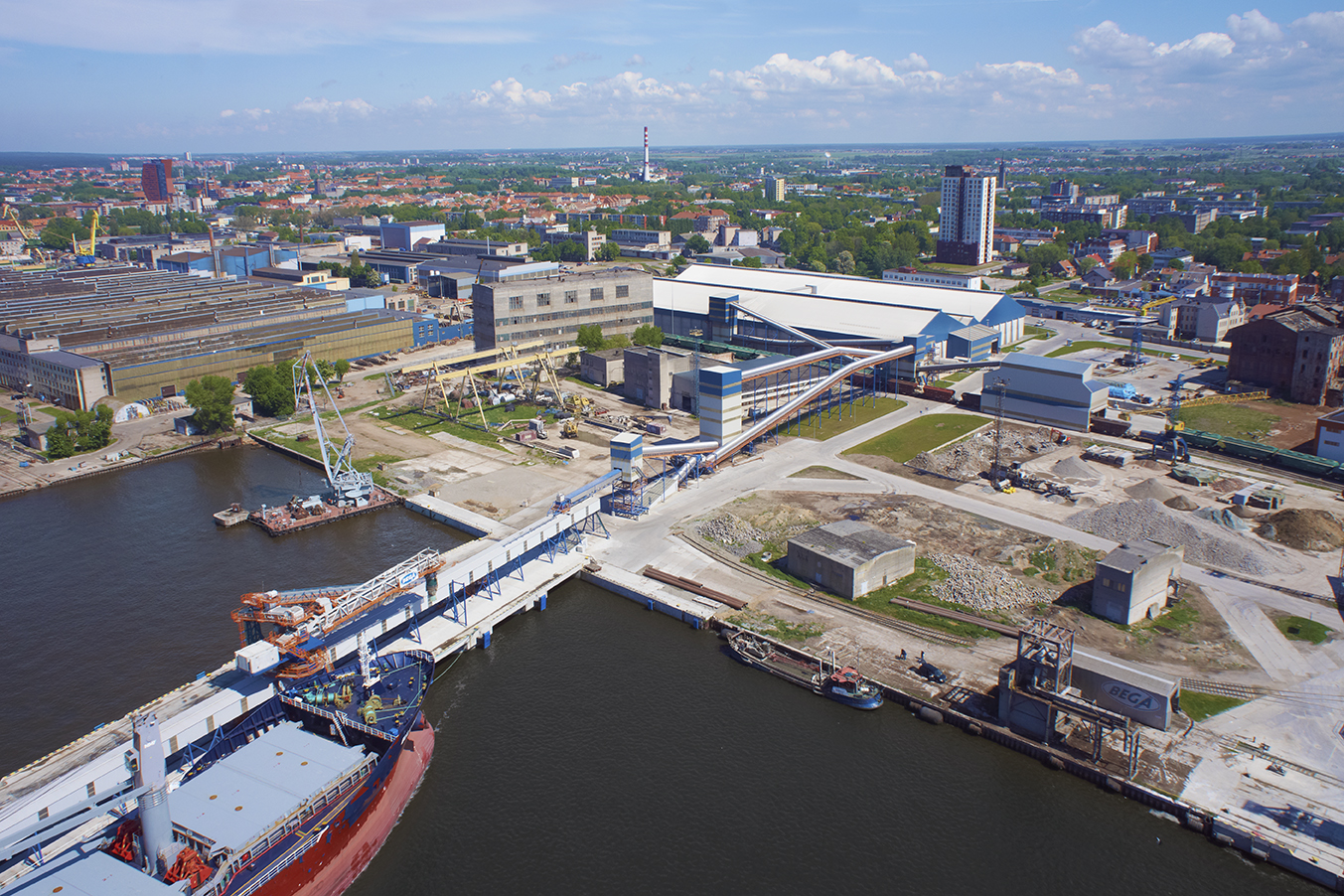 Keeping cargoes flowing
When ship loaders are needed for handling grain, our lightweight, compact belt-type grain loaders offer capacities of up to 2,000t/h for vessels up to post-Panamax size. If needed, even higher loading capacities are possible.
Our efficient, clean conveying systems can be matched to our grain ship loaders and ship unloaders.
All Bruks Siwertell's range of grain handling systems provide exceptional environment-friendly performance with minimal dust emissions and no spillage.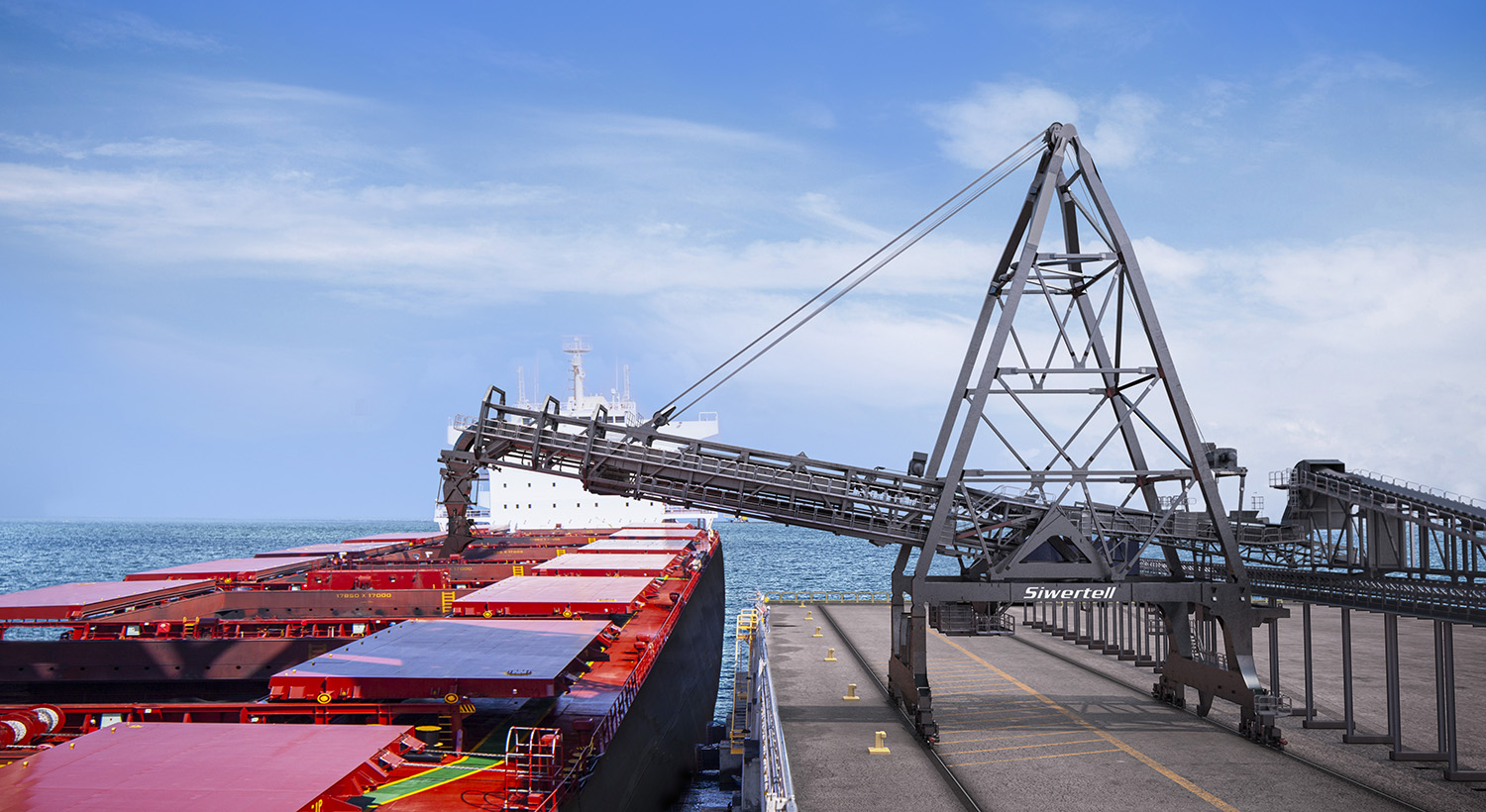 Storing and reclaiming: a speciality
Grain needs to be stored and handled correctly to avoid losses through waste and spoilage. We specialize in this care. Our storage and stacker reclaimer installations are found worldwide, forming linear, semi-circular or fully-circular piles in a range of sizes and capacities.
Each stacker reclaimer has an optimized design based on the material being stored and the density and angle of repose. The geometry of circular stacking means that significant volumes of materials can be stored at a much lower cost than linear systems. However, when mega volumes are needed, the extent and expandability of a linear system cannot be beaten.
Automated systems deliver the greatest efficiencies. Ours can operate 24-hours-a-day in all weather conditions, with minimal maintenance, making them a fit-and-forget solution for the short-term storage of grain, beans, and other foodstuffs.
No food without fertilizers
Modern agriculture needs fertilizers, but handling them comes with its own set of challenges. They are commonly made up of compounds of nitrogen, phosphorus and potassium, along with sulfur, making them hazardous, particularly if contained in an enclosed space.
Bruks Siwertell is the only company able to offer safe, totally enclosed systems for unloading bulk fertilizers, thanks to our experience with sulfur handling and our Siwertell Sulfur Safety System (4S).
Efficient, safe unloading in the Arctic Circle
Norway's leading mineral fertilizer producer, Yara International, operates the world's northernmost fertilizer plant in Glomfjord. Serving the plant is a rail-mounted Siwertell ST 490-M ship unloader. It replaced a similar unit delivered by Bruks Siwertell in the early 1980s.
Yara expects to get another three decades from its latest Siwertell system, which handles various rock phosphates and potash fertilizers at a continuous rated discharge of 600t/h, with a peak capacity of 700t/h, depending on the material being handled.