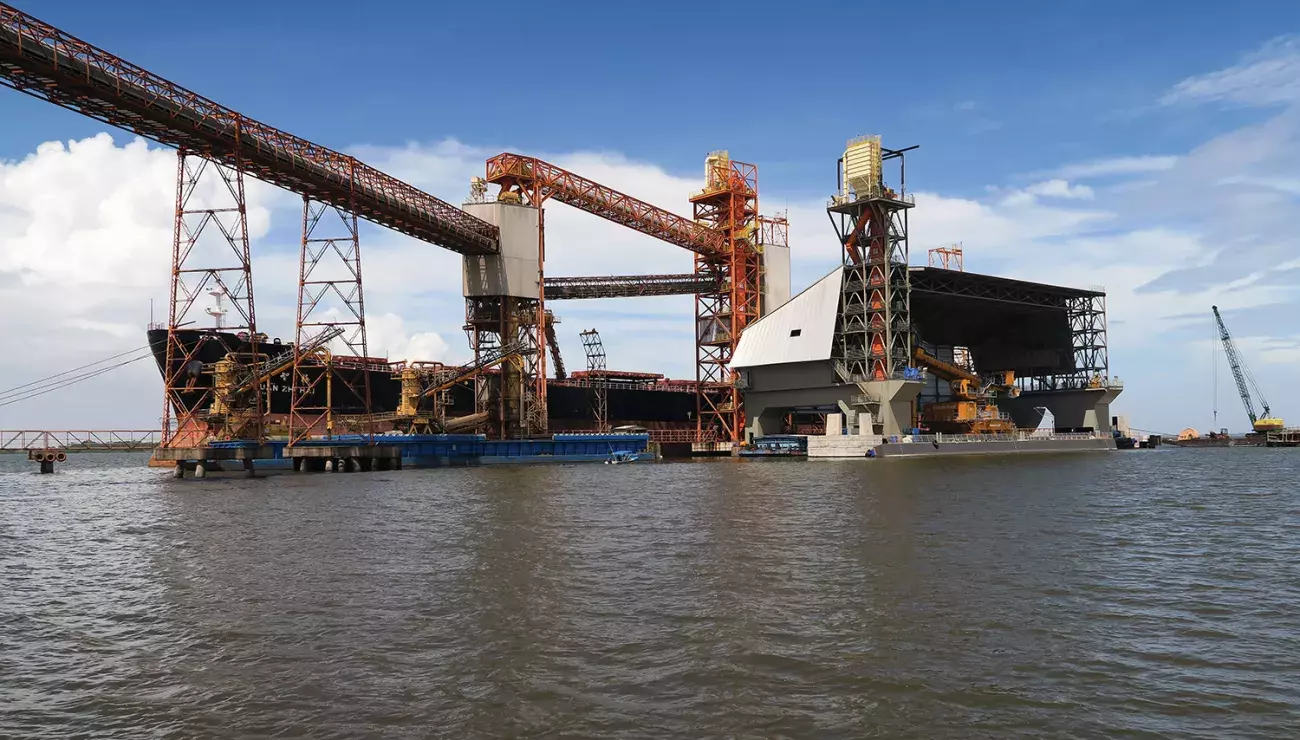 Planned service stops keep Brazil's grain unloaders in their prime
7 Sep 2020
Brazil has vast agricultural reserves and is a world-leader in food production. Technological advances coupled with its natural resources means that Brazil is a strong competitor with the US as the world's largest soybean and corn producer and exporter.
Much of Brazil's farming and cultivation is in the south of the country, and the use of barges to transport the huge volumes of grain and agri-bulk to northern areas, where it is unloaded and reloaded for export, is widespread.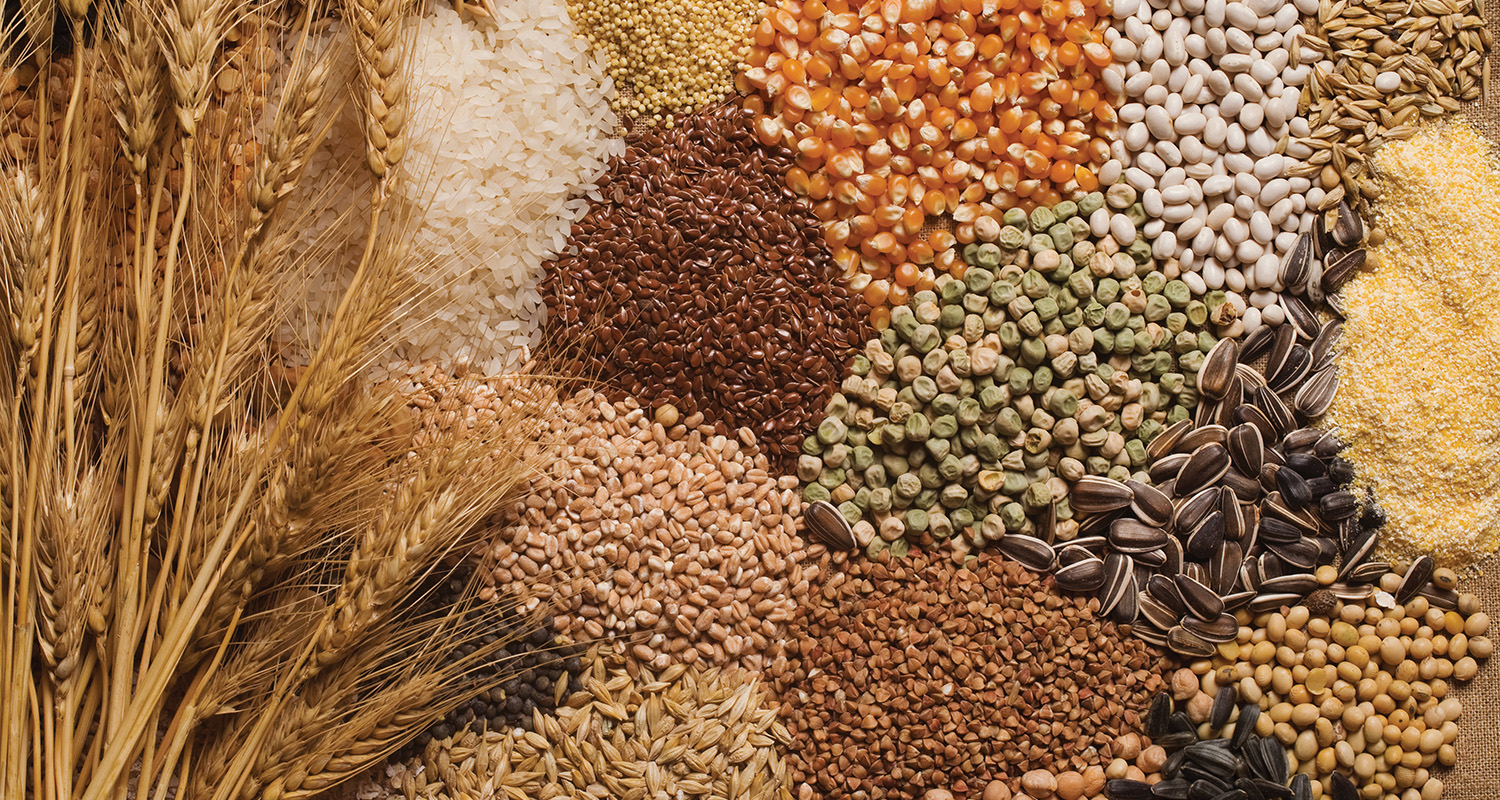 A strong competition
Ports in Brazil are booming, and like the advances in the country's agricultural equipment and infrastructure, their in-port grain handling systems have had to step up to the challenge too. Today, Bruks Siwertell has four high-capacity grain unloaders operating in the country, with each machine running for about 3,500 hours/year. 
All four privately-owned operators compete for business in southern Brazil: Unitapajós (formerly Bunge Brazil) and TGPM (formerly ADM de Portos Pará), serve the Port of Barcarena; Cargill Agricola, operates in Santarém; and Amaggi (formerly Hermasa Navegação da Amazônia) in Itacoatiara, both on the River Amazon. Across the sites, the Siwertell systems handle millions of metric tons of grain each year.
Apart from Amaggi, all operate Siwertell ST 790-M ship unloaders with continuous rated grain handling capacities of up to 1,500t/h for foodstuffs such as soybean and corn. Amaggi opted for a Siwertell ST 790-F barge unloader and ship loader configuration and also has a rated loading and unloading capacity of 1,500t/h.
"The Siwertell equipment is strategically situated in northern Brazil, where grain is received for export. All the operators have different equipment configurations, which have been specifically tailored to suit their locations and operations," explains Patrik Henryson, Sales Manager, Bruks Siwertell. "But they also have a great deal in common."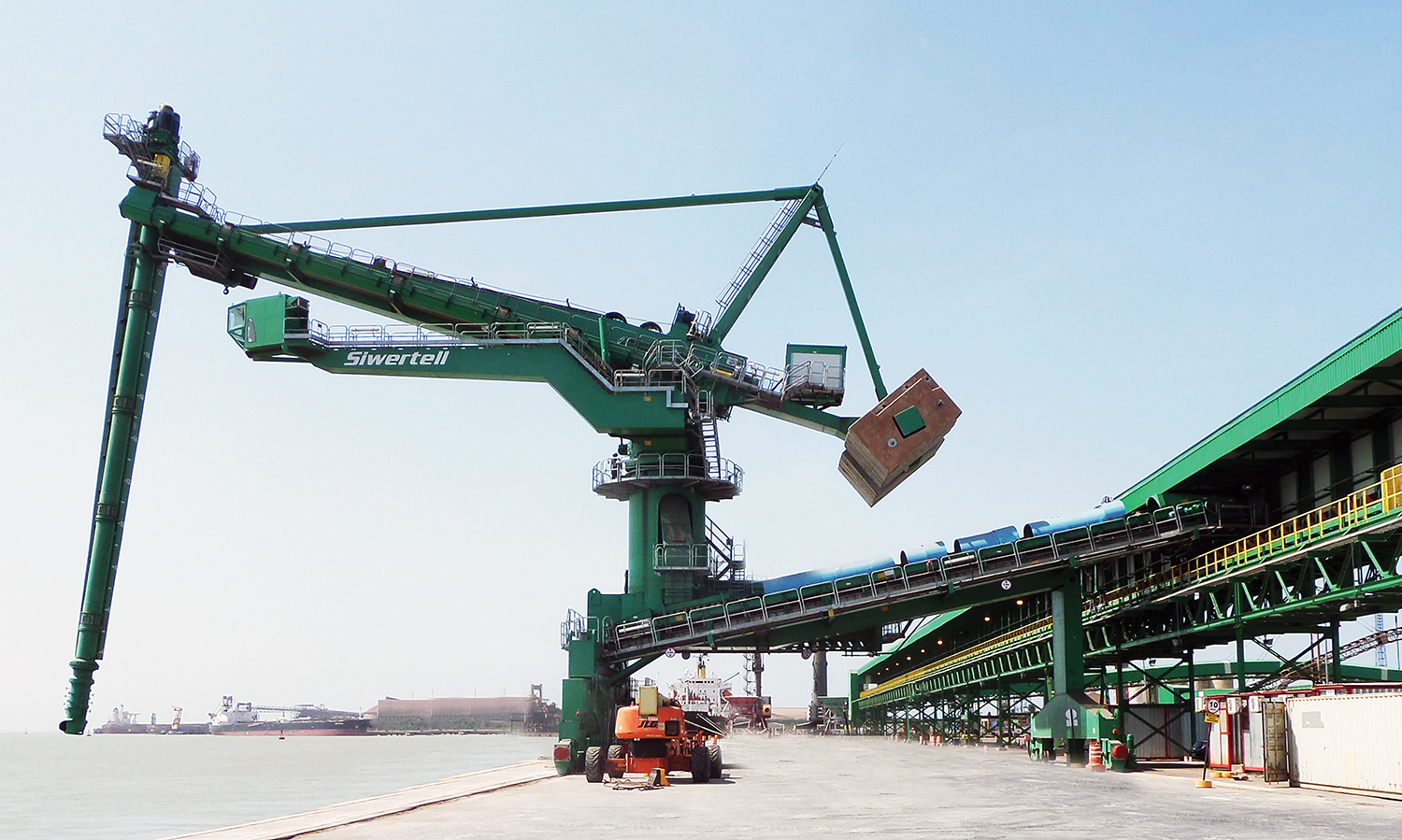 Essential service stops
"With such a large intake of grain, the unloaders are running all of the time, throughout the whole year, so to be able to guarantee this continuous operation they all must have a planned maintenance stop for service once a year," continues Örjan Westerberg, Service Contract Engineer, Bruks Siwertell.
"The length of time for this service period varies depending on what is scheduled, but on average it is usually between two to three weeks, and typically involves the replacement of wear parts, mostly conveyor screws and casings.
"During this time, a specialist Siwertell equipment surveyor is always present and, on each occasion, a barge docks with all wear parts and the necessary machinery needed to carry out the service work," adds Mr Westerberg.
"Many of our customers are dependent on their unloaders being able to handle one year's full intake of grain," he notes. "Several customers do not have any other equipment to unload incoming material, or their supplementary equipment is simply not suitable, as grain unloading has to happen so quickly and frequently that only their Siwertell unloader is up to the task.
"The remoteness of some of these operations means that these customers often carry a large stock of critical spare parts as well. This prudent approach is intended to minimize the risk of unplanned downtime."
Meeting specific needs
"We understand that all our customers need maximum operability from their equipment," says Mr Westerberg. "However, grain operators have particular needs. They have to meet massive surges in intake from the seasonality of crop harvests. Additionally, this is organic material that must be handled in a sensitive way to avoid spoilage, and there are other considerations as well."
Bruks Siwertell is the only manufacturer of grain-unloading systems that can deliver on all the needs of these operators. "Although the current suite of unloaders in Brazil peak at a continuous rated capacity of 1,500t/h, we can deliver systems up to 2,000t/h. Grain-handling attributes also include the highest continuous rated loading capacities, which are in excess of 3,000t/h. Also, the same machines can handle soybeans, meals and other non-free flowing foodstuff materials at these high capacities," notes Mr Henryson.
"Our systems offer minimal environmental impact, which is crucial for operating in some of the world's most scrutinized environments such as the Amazon River. The systems are quiet and totally enclosed, which minimizes any dust creation, which is often associated with this type of material.  
"Grain is also not wasted through spillage or spoilage. Grains are delicate and need not to be exposed to crushing forces if an operator wants to maintain the quality of a shipment and secure the highest price for it. Siwertell unloaders are renowned for this capability and their extremely low degradation rates are proven many times over," he adds.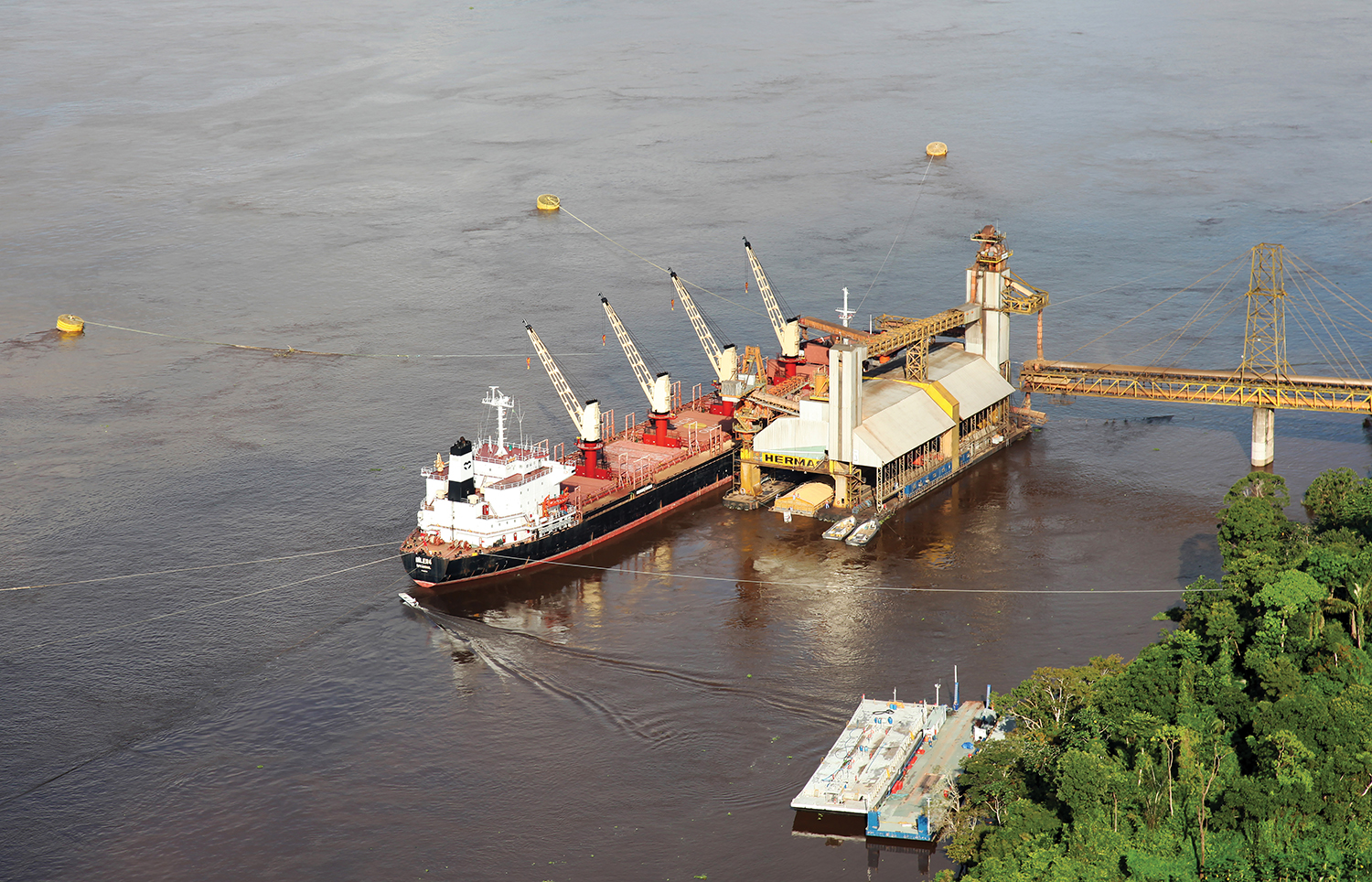 Lightweight unloader advantages
Many Siwertell grain unloaders operate on barges or floating pontoons. "For Cargill's Amazon operations in Santarém, a key consideration was a tidal range of eight meters, so a floating jetty was needed," Mr Henryson explains. "A lightweight unloader was therefore required to minimize the size of the pontoon and it also had to be small enough to fit inside a canopy designed to protect the cargo operations from the elements.
"For TGPM, a barge-mounted unloader was needed. It also has a small physical footprint and weighs only 254 metric tons, complete with its counterweight, so was an ideal solution.
"In the case of Amaggi, the installation scope included a Siwertell barge unloader and ship loader mounted on a catamaran-type pontoon. The unloader is rail-mounted and operates along the length of the pontoon, which plays an important role in a floating grain transhipment terminal installed at Itacoatiara on the Amazon River.
"All these are only made possible because, despite their high-capacity capabilities, they are lightweight – in fact, considerably lighter than any other equivalent capacity system," he notes. "This delivers benefits in terms of load-bearing requirements and lower investment costs for new jetties."
Other bulk in Brazil
"Our worldwide references for unloaders, loaders and complete terminal solutions offer an impressive demonstration of Siwertell technology's superior grain-handling capabilities, and these examples in Brazil really add to the picture. 
"We also have other Siwertell unloaders that work very hard in the country," says Mr Westerberg. "This includes a ST 790-D ship unloader that handles coal for Itaqui in Sao Luis and a ST 940-D ship unloader for SEINFRA (Secretaria da Infra-Estrutura), in the Port of Pecem. Both these operators have recently turned to Bruks Siwertell; Itaqui for a series of new operator training sessions and SEINFRA now has plans in place for an upgrade that will enable its unloader to handle coking coal as well as thermal coal."
 
PLEASE CONTACT US FOR MORE INFORMATION
PLEASE CONTACT US FOR MORE INFORMATION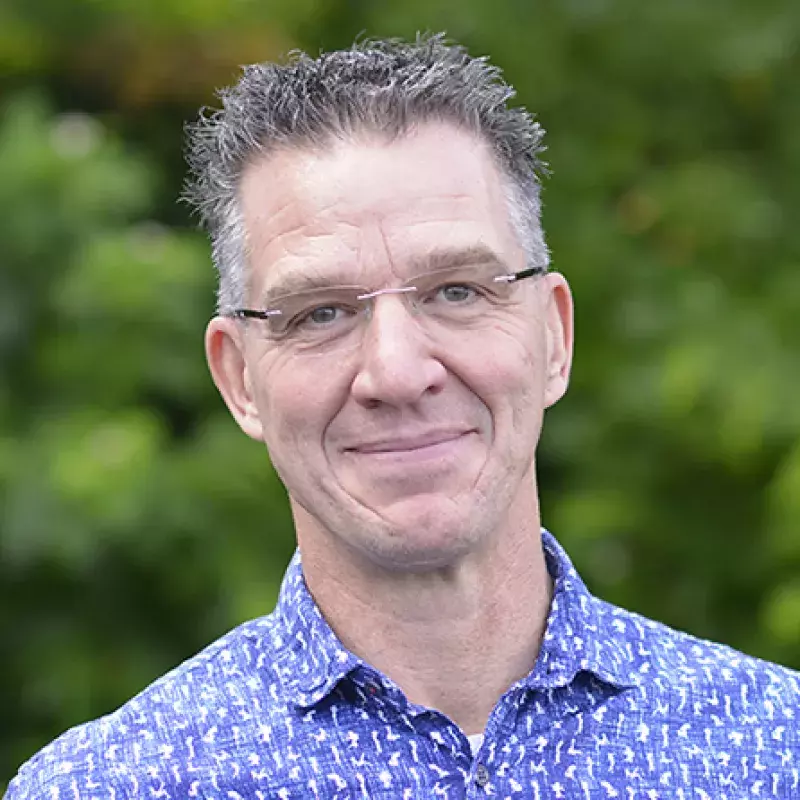 Sales Manager, Latin America
Patrik Henryson
+46 702524634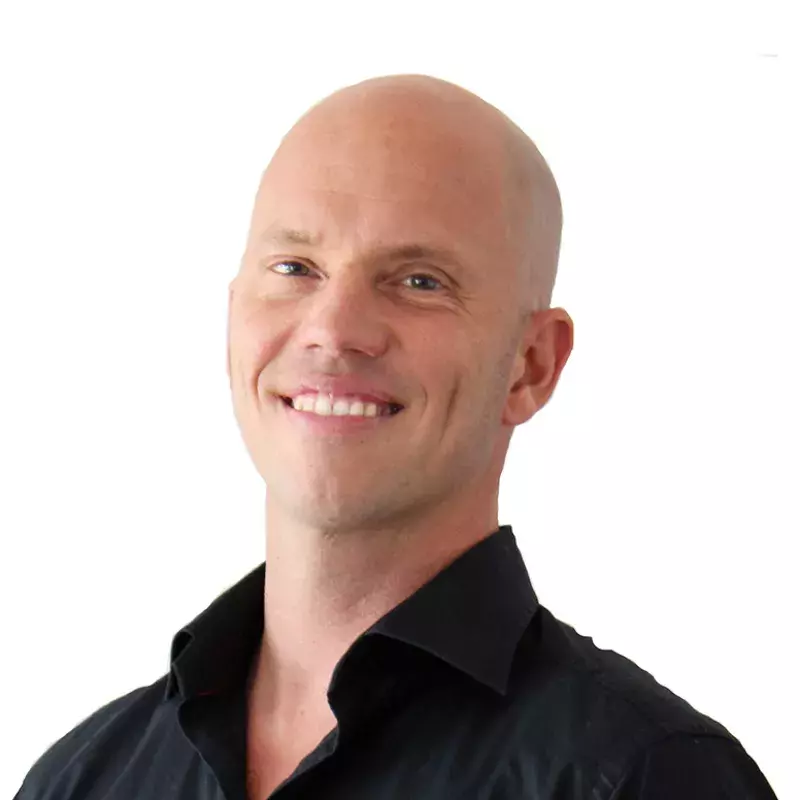 Service Contract Engineer
Örjan Westerberg
+46 703447687
Categories: Bulk unloading
Tags: grain bulkhandling
Share:
More Blogs