Enclosed Siwertell unloader opens up new opportunities for US bulk terminal
18 Sep 2020
Testament to the excellence of the overall concept and the initial design work, a modern Siwertell ship unloader does not look very different to the first unit built in 1974. Despite outward appearances, substantial incremental improvements have been incorporated over the years, particularly relating to control and maintenance systems, which have undergone a revolution over the last decade, with further substantial developments continuously considered. 
Quiet and totally enclosed, Siwertell unloaders have proved the ideal solution for populations near ports, and their excellent environmental credentials only help to secure their place in the market as ever-stricter regulations come into force.
They are also known for their longevity, along with the capability to carry out major, cost-effective upgrades and refurbishments. With many Siwertell units serving their owners for more than two, even three decades, older models are still very capable of competing in today's market. 
Unused unloader potential
The East Coast of the US yields one such case study. Here, a Siwertell VST-790D screw-type ship unloader, designed specifically for handling sulfur, lay unassembled and dormant at the Port of Morehead City, North Carolina, since its delivery in 2009; a year after the financial crash of 2008, which caused a drop-off in demand for many imported bulk cargoes.
For ten years, the unloader's components – and the additional 1,500t/h of unloading capacity, available if had it been assembled – were unused. But last year, the bulk terminal specialist, Keystone, at the Port of Jacksonville, Florida, acquired the parts second-hand for its own use, taking delivery in July 2019. The facility is already familiar with Bruks Siwertell, as it has operated a Bruks truck dump system for its processed wood intake for a number of years. 
Although designed with the specific purpose of handling sulfur, Keystone had witnessed the flexibility of Siwertell unloaders across the globe, and was confident that it could bring the machine into use for cement, synthetic gypsum, and agromax – a mix of old and new slag and fly ash from coal burning facilities – to meet its future expansion plans.
"This is an unusual case, requiring a different approach from both us and the customer, to what we usually see for a newly-built machine," explains Anton Ekberg, Bruks Siwertell Service Manager. "We have assisted with various second-hand installations in the past, but assembling older parts that have never been used is rather different from our typical processes."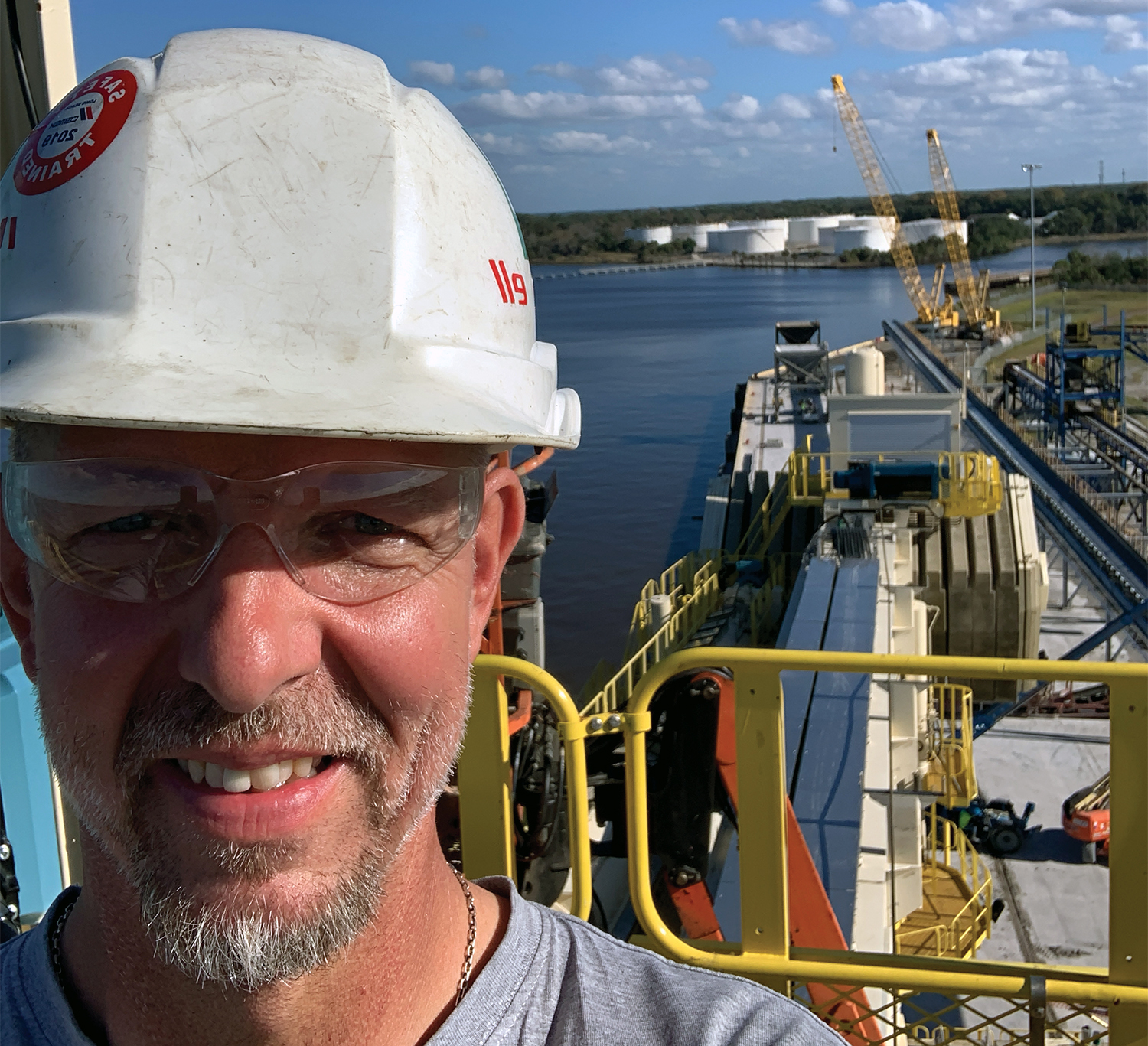 Rapid assembly project
"Rather than utilizing our standard new sales installation and commissioning team, the customer had a general contractor already doing other work at the site. Keystone wanted to use this company, together with Bruks Siwertell's supervision, for the electrical and mechanical work.
"Not surprisingly after ten years lying idle, a fair amount of work was necessary to restore the unloader to an 'as new' condition, including a detailed inventory of parts to ensure nothing was missing," explains Mr Ekberg. 
"We worked closely with Keystone's contractors to carry out the work in the bare minimum of time and with a good mix of people both with electrical and mechanical specialisms," he continues. "I think, in the end, all involved were impressed by what we had accomplished. The customer was also very pleased with the installation work and the efforts we put in.
"To ensure that Keystone makes the most out of its new unloader, training was undertaken throughout the whole installation process, and more training will be purchased when the machine is in full operation," adds Mr Ekberg.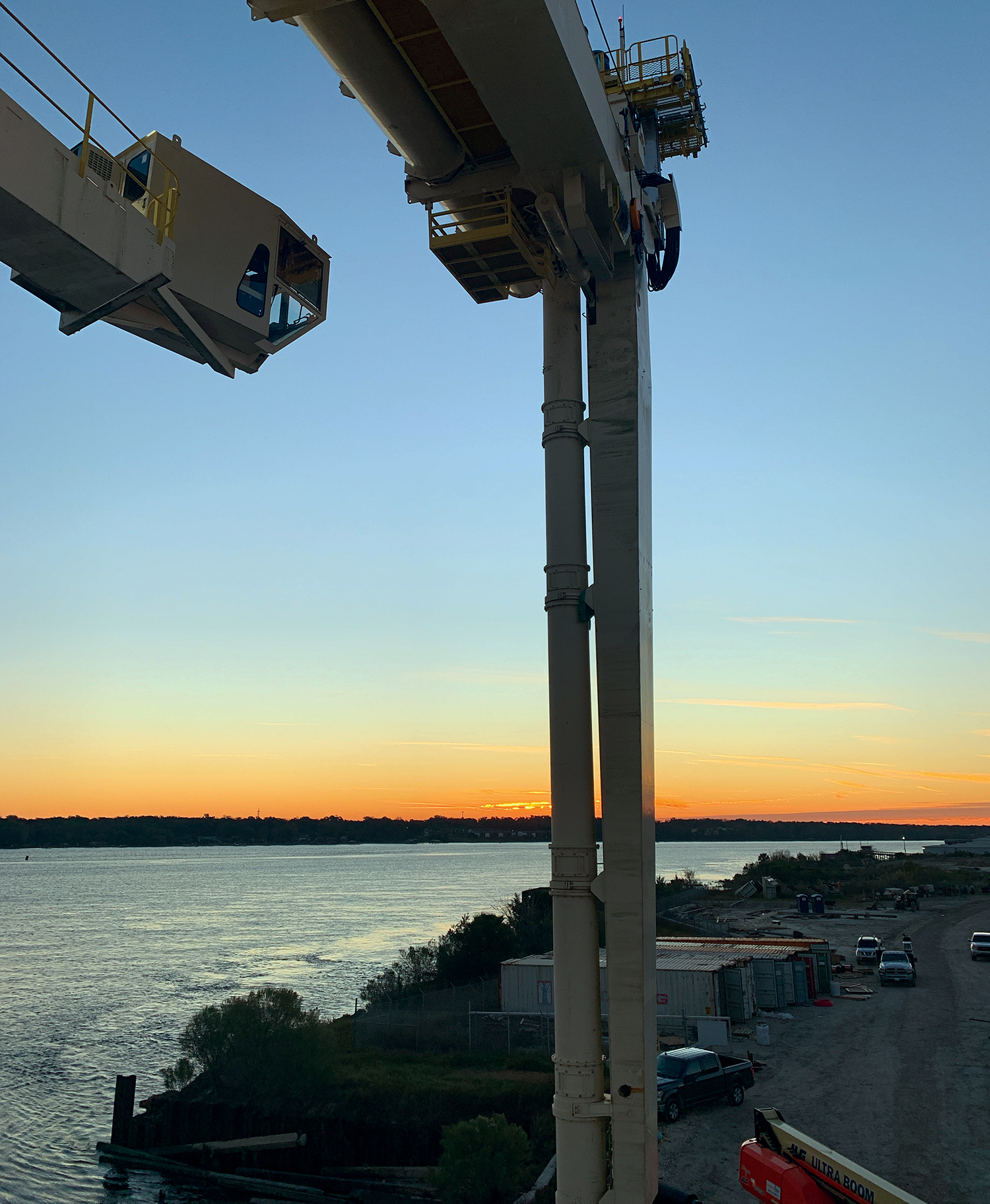 New bulk opportunities
"Keystone wants to be able to use this machine for as many different materials as possible, and at decent capacity. In fact, in due course, it may even be used to unload sulfur," he notes. "It is still being tested with the various new materials, but early results are promising. Assuming the moisture content can be kept under five percent, the unloader can be used for agromax, as well as synthetic gypsum. Cement, ground slag, and fly ash present no issues as a result of their lower moisture contents."
Fly ash, one of the products that Keystone plans to expand into with its new unloader, brings mixed benefits. Its alkalinity makes it useful in the production of organic fertilizer and biofuel, and it can be used as a replacement for Portland cement, or baked into bricks to reduce the amount of clay needed. However, it is also a harmful pollutant and regulations ban its release into the atmosphere.
The new unloader will be essential in replacing open-air handling procedures currently taking place at Keystone, and both Bruks Siwertell and the customer are confident that this eleven-year-old machine will still deliver a competitive edge. 
"Its screw-type conveying technology is proven, very reliable, and most importantly, delivers fully enclosed, dust-free operations, with zero spillage," explains Mr Ekberg. "This is beneficial to the environment and extends to all the materials that the unloader is able to handle, regardless of their individual properties. So, it stands to reason that the machine will be able to increase flexibility and environmental protection at Keystone, irrespective of the original intent behind the design.
"It will also increase unloading efficiency and capacity, which will decrease the time a ship spends at the dock, and will also take away a lot of handling equipment, including trucks and payloaders, being used for unloading now.
"We understand that the market brings unexpected changes and we always strive to do whatever we can to get the most from available equipment. This can involve repairs, upgrades, modifications and even moving entire systems to new locations to meet new needs. We are proud of our 'can do' approach and customers should always get in touch with us when, as in Jacksonville, they are faced with an interesting challenge," concludes Mr Ekberg. 
 
For more information, please send an email to sales@bruks-siwertell.com
Share:
More Blogs