Hammer mill (system solutions)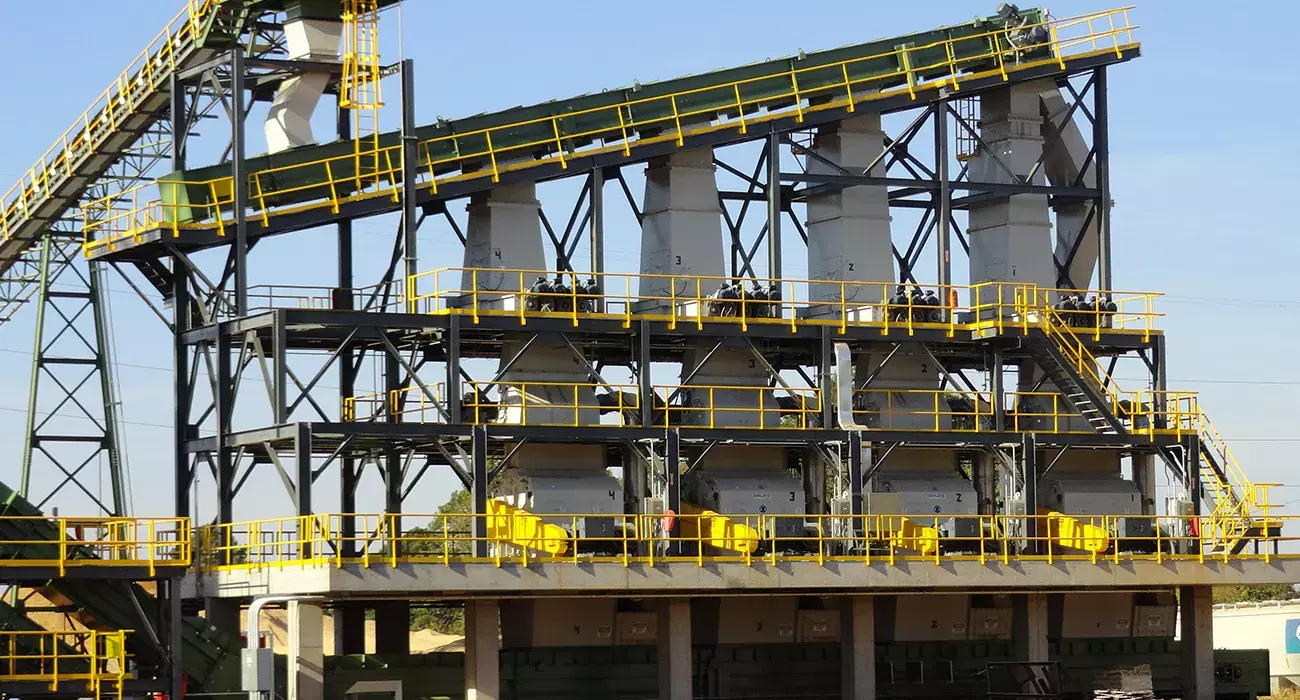 Optimized operations deliver outstanding performance
Our hammer mills can be arranged as individual units, but for large-scale wood-processing requirements they can be delivered as a system solution; configured in groups to deliver outstanding performance. 
Multiple mills can work seamlessly together in a synchronized operation with a controlled feed rate that automatically adjusts to changing conditions, and therefore optimizes through-put.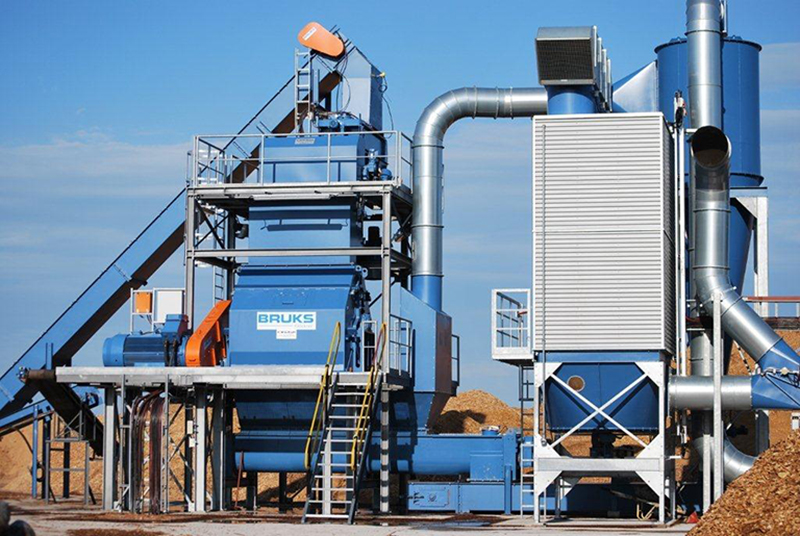 Decades of development
Our entire hammer mill range is based on decades of development and customer-driven enhancements, making our hammer mill technology extremely effective for the wood-processing industry. When coupled with the ability to fully-synchronize multiple mills into a single system, this can deliver distinct commercial advantages. 
Our multi-unit systems comprises both dry and green wood grinding machines, which each generate valuable wood products for the particle board industry and other wood composite markets, pellet production, briquetting, and boiler fuels.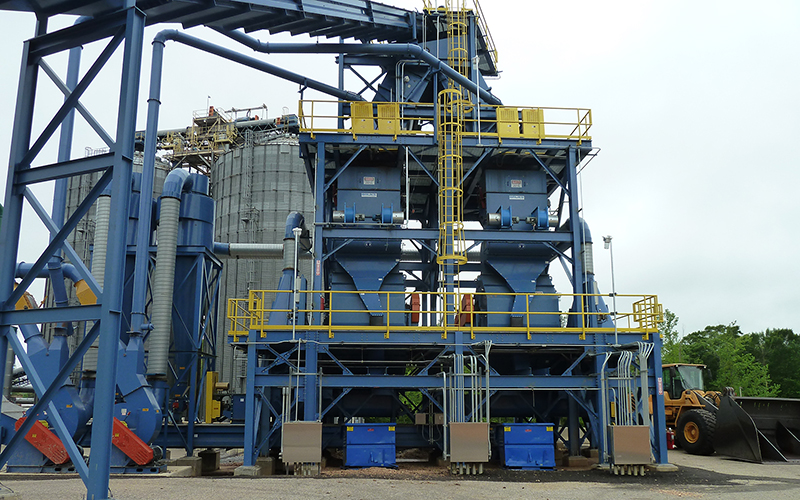 To ensure minimal environmental impact and to meet local dust-emission standards, our hammer mills can operate with only recycling airflow or an optional external fan system for increased production.
All systems are Atex-classified and meet the highest international safety standards.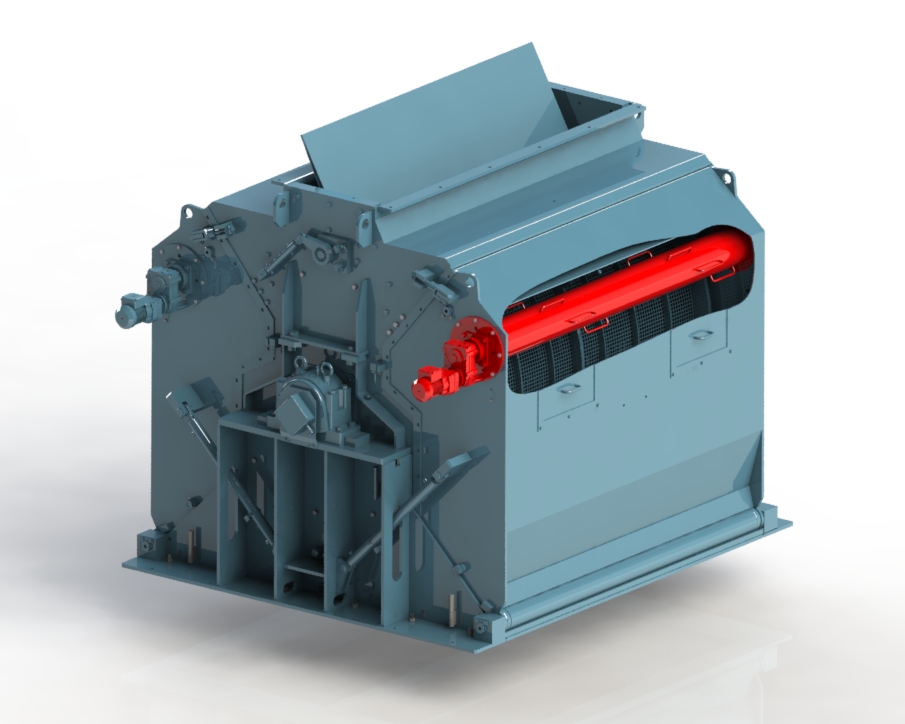 Image: The machine housing has an integrated cleaning device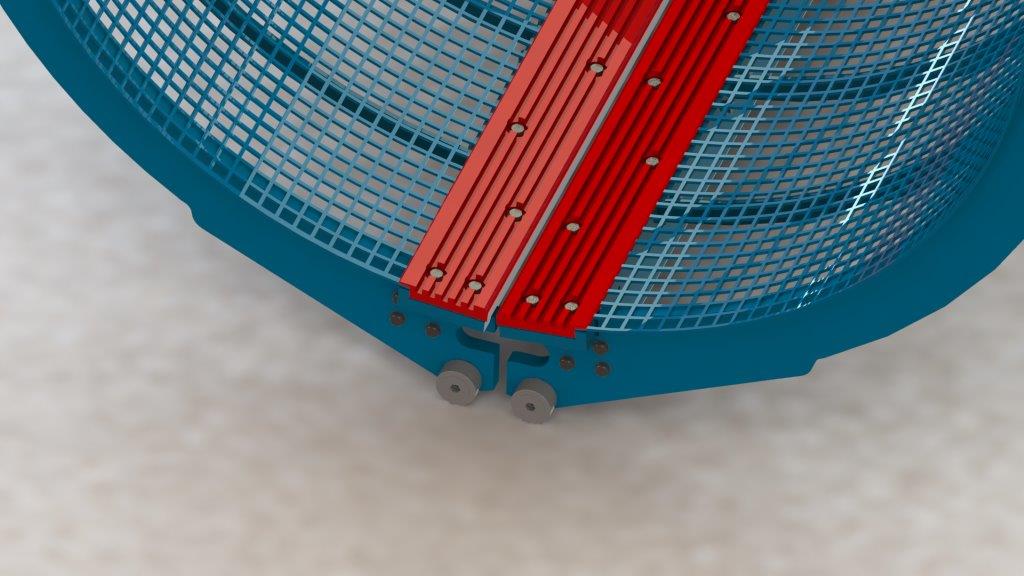 Image: The screen is clamped with milling segments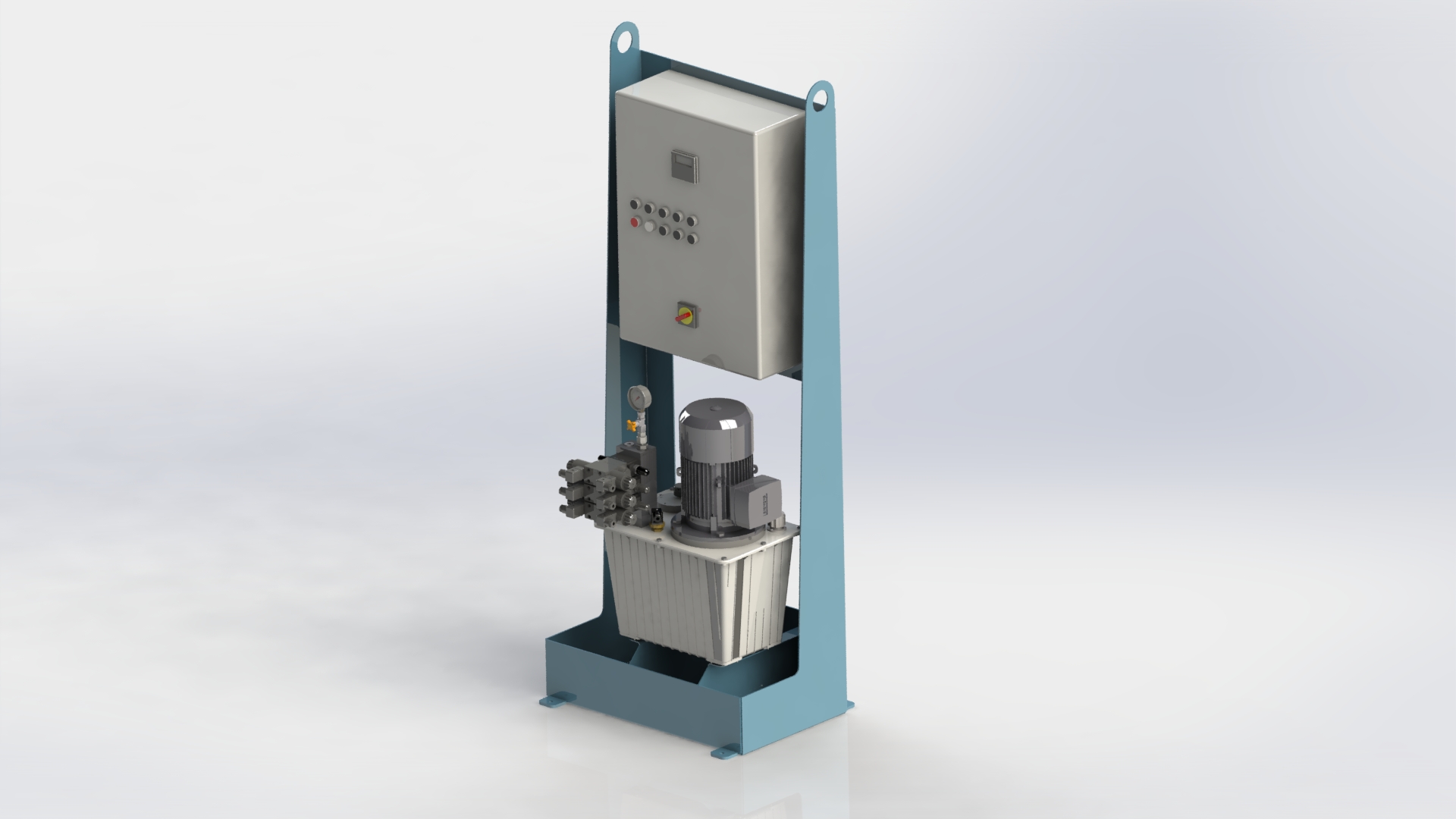 Image: Operating unit for safety and maintenance functions
Technical data
Type

HH 300x850

Rotor Diameter [mm]

700

Infeed Opening [mm]

300 x 850

Number of Hammers [pcs.]

144

Screening Surface [m²]

1,2

Capacity [t/h]*

2 - 4

Motor Power [kW]

75 - 110

Weight [kg]**

1 400
Type

HH 300x1.200

Rotor Diameter [mm]

700

Infeed Opening [mm]

300 x 1.200

Number of Hammers [pcs.]

216

Screening Surface [m²]

1,6

Capacity [t/h]*

3 - 6

Motor Power [kW]

110 - 160

Weight [kg]**

1 600
Type

HH 400x1.500

Rotor Diameter [mm]

1 000

Infeed Opening [mm]

400 x 1.500

Number of Hammers [pcs.]

216

Screening Surface [m²]

2,9

Capacity [t/h]*

5 - 10

Motor Power [kW]

160 - 250

Weight [kg]**

5 500
Type

HH 500x1.800

Rotor Diameter [mm]

1 300

Infeed Opening [mm]

500 x 1.800

Number of Hammers [pcs.]

316

Screening Surface [m²]

4,6

Capacity [t/h]*

8 - 18

Motor Power [kW]

250 - 400

Weight [kg]**

9 500
Type

HH 600x2.000

Rotor Diameter [mm]

1 600

Infeed Opening [mm]

600 x 2.000

Number of Hammers [pcs.]

480

Screening Surface [m²]

7,6

Capacity [t/h]*

15 - 25

Motor Power [kW]

400 - 630

Weight [kg]**

15 000
| Type | Rotor Diameter [mm] | Infeed Opening [mm] | Number of Hammers [pcs.] | Screening Surface [m²] | Capacity [t/h]* | Motor Power [kW] | Weight [kg]** |
| --- | --- | --- | --- | --- | --- | --- | --- |
| HH 300x850 | 700 | 300 x 850 | 144 | 1,2 | 2 - 4 | 75 - 110 | 1 400 |
| HH 300x1.200 | 700 | 300 x 1.200 | 216 | 1,6 | 3 - 6 | 110 - 160 | 1 600 |
| HH 400x1.500 | 1 000 | 400 x 1.500 | 216 | 2,9 | 5 - 10 | 160 - 250 | 5 500 |
| HH 500x1.800 | 1 300 | 500 x 1.800 | 316 | 4,6 | 8 - 18 | 250 - 400 | 9 500 |
| HH 600x2.000 | 1 600 | 600 x 2.000 | 480 | 7,6 | 15 - 25 | 400 - 630 | 15 000 |
*depending on kind and dimensions of material, moisture content and screen size
**only hammermill without a motor/cleaning/feeding device
Share: