Extended arm dump truck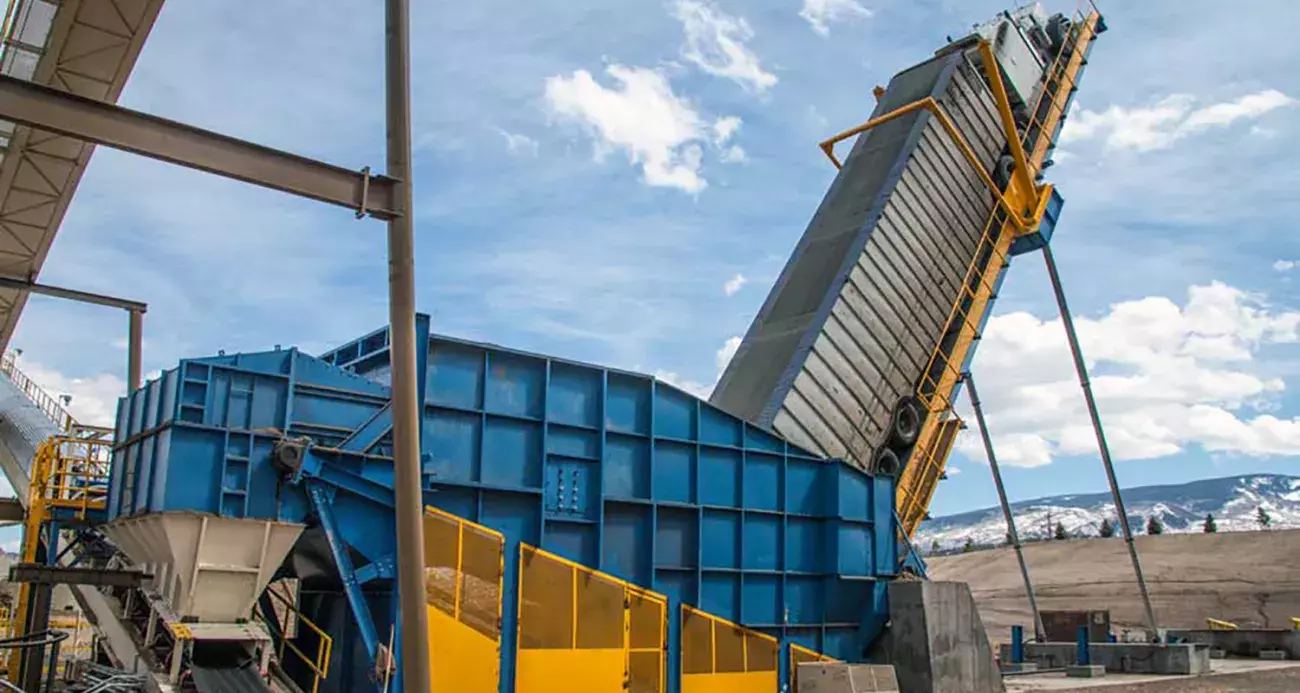 Elevated truck dumps ensure efficient unload cycles
Complementing our market-leading range of truck unloading systems, the Bruks back-on extended arm truck dump enables the rapid unloading of free-flowing dry bulk material, typically biomass or woodchips, into a receiving hopper, which is tilted and positioned above ground. This minimizes civil engineering costs, as the receiving hopper does not need to be subterranean. 
The truck dump's extended tipper arms allow material to fall from the trailer into the angled hopper. With the trailer dumping at this raised elevation, material cannot build up inside the trailer and increase cycle times. This enhances efficiency and maintains optimum truck processing capacity. 
We offer customized configurations for our extended arm truck dumps. Typical systems have a range of lifting capacities from 40 to 80 metric tons and platform lengths from 13.7m (45ft) to 24.4m (80ft), with lifting angles varying from 45 to 63 degrees. 
 
Share: