Gyratory free swinging screen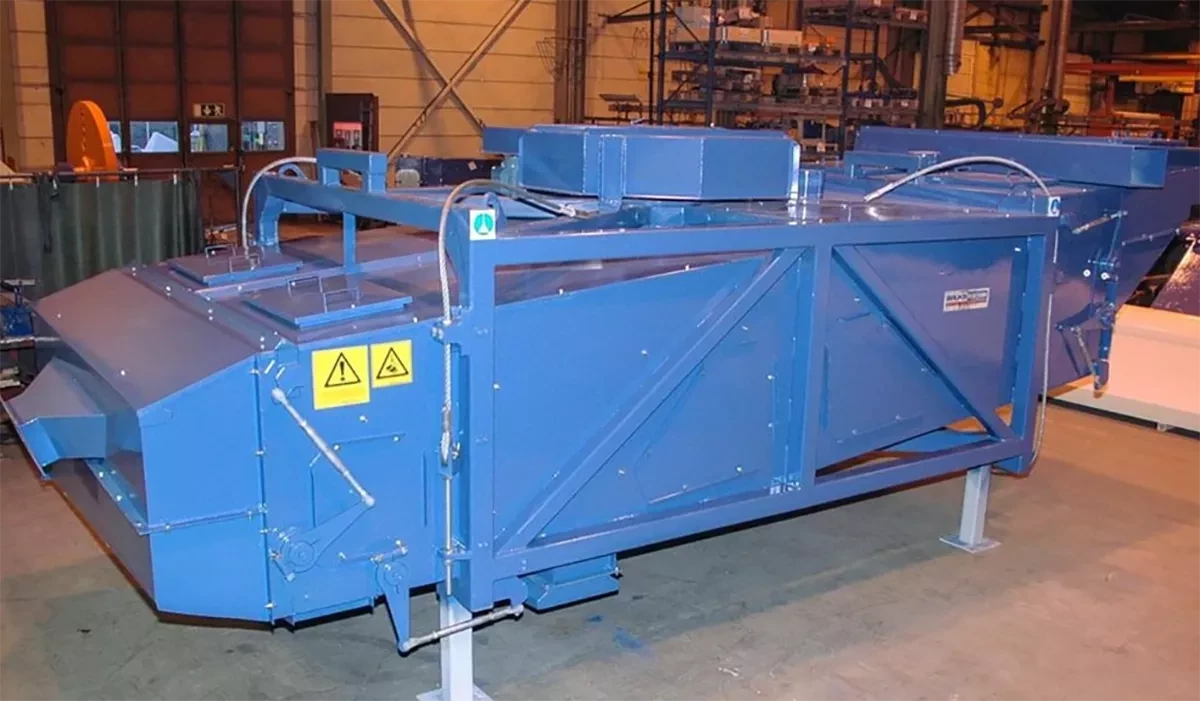 Accurate separations set industry standards
Our industry-leading gyratory free-swinging screens are well known for their accurate, durable performance.
They are relied upon worldwide for their ability to separate wood-based materials such as chips, pellets, pin chips or sawdust, into two to four size categories.
Gyratory screening maximizes profits by ensuring the highest possible yields and are available in sizes ranging from 2.5 to 24m2. Our punched plate or wire mesh screen plates are easily accessed and changeable.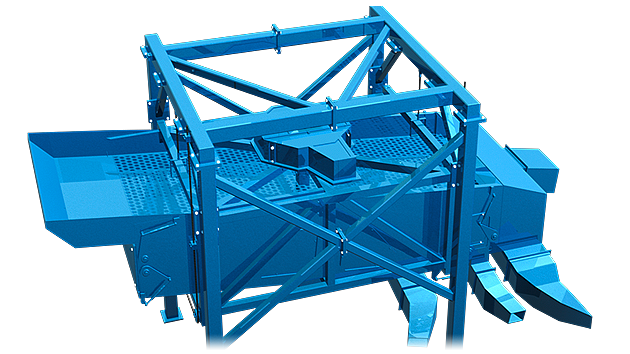 Benefits of good design
The screening motion for our gyratory free-swinging screens is generated by a motor-driven, rotating counterweight, delivering a high-capacity through-put. The bulk material is delivered via an inlet chute, which is designed to spread a load over the entire width of the screen and reduce material flow to an optimum level.
The system comprises a screen box, suspended by steel cables, which contains two or three screen decks with decreasing hole sizes. The top deck consists of perforated screen plates; other decks usually have wire mesh-type plates in place, which ensures superior separation of fines and pin-chips. High volumes and loads are accommodated by the integral strength of the plates and mesh.
For some units, the screen decks have a stepwise decreasing inclination, which leads to decreasing transport speeds. This design delivers an impressive combination of high capacities with highly accurate screening. Other units are specified for an ingenious control mechanism that makes it easy to vary the proportion of an accepted fraction in a load, or to discharge a separate fraction of processed material entirely.
All our screen decks are exchangeable and come with a variety of perforations adapted to individual requirements.
Optional flop gates in the discharge chute are also available. These optimize sawdust and pin chip separation.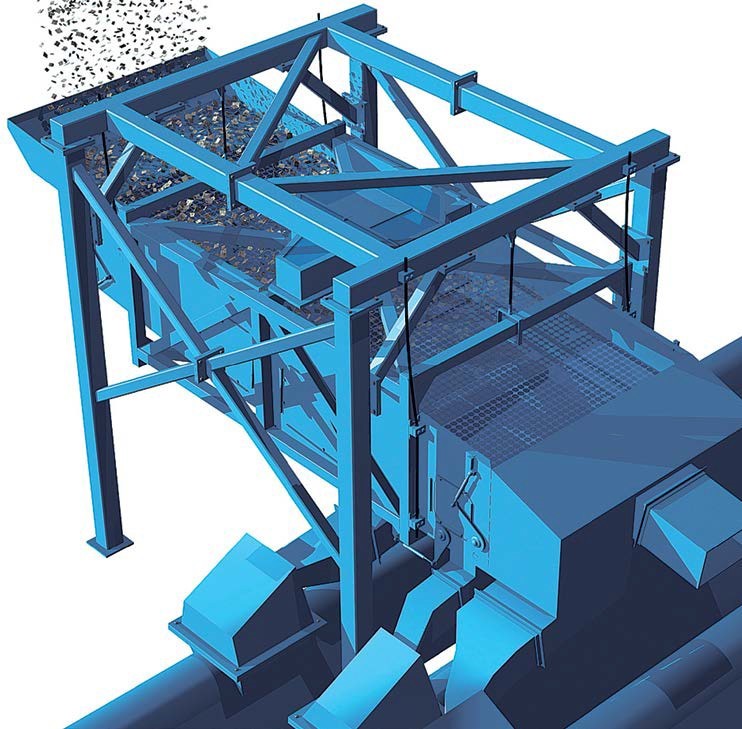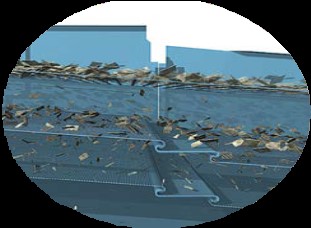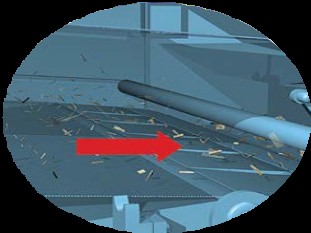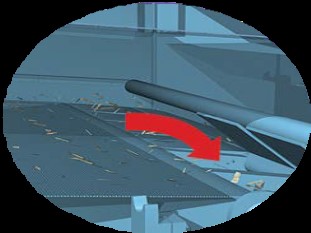 Free-Swinging Chip Screen
Data

Average capacity, m3/h

SG5-3

60

SH5-4

60

SH8-3

120

SH11-3

250

SH11-4

250
Data

Momentary capacity, m3/h

SG5-3

100

SH5-4

100

SH8-3

200

SH11-3

300

SH11-4

300
Data

Max capacity for separation of fines, m3/h

SG5-3

12

SH5-4

12

SH8-3

25

SH11-3

50

SH11-4

50
Data

Screening area, m2

SG5-3

5

SH5-4

5

SH8-3

7,6

SH11-3

11

SH11-4

11
Data

Electrical motor (kW)

SG5-3

4

SH5-4

4

SH8-3

5,5

SH11-3

7,5

SH11-4

7,5
Data

Net weight, kg

SG5-3

1600

SH5-4

1800

SH8-3

3200

SH11-3

4000

SH11-4

4500
Data

Screening fractions

SG5-3

3

SH5-4

4

SH8-3

3

SH11-3

3

SH11-4

4
| Data | SG5-3 | SH5-4 | SH8-3 | SH11-3 | SH11-4 |
| --- | --- | --- | --- | --- | --- |
| Average capacity, m3/h | 60 | 60 | 120 | 250 | 250 |
| Momentary capacity, m3/h | 100 | 100 | 200 | 300 | 300 |
| Max capacity for separation of fines, m3/h | 12 | 12 | 25 | 50 | 50 |
| Screening area, m2 | 5 | 5 | 7,6 | 11 | 11 |
| Electrical motor (kW) | 4 | 4 | 5,5 | 7,5 | 7,5 |
| Net weight, kg | 1600 | 1800 | 3200 | 4000 | 4500 |
| Screening fractions | 3 | 4 | 3 | 3 | 4 |

Download this page as PDF
Share: