Port-mobile unloaders Siwertell 400 and Siwertell 600: optimized to meet global grain market needs
The latest addition to Siwertell's market-leading portfolio of products that serve the global grain industry is the standardized port-mobile unloader. Optimized on many key levels from its stable, lightweight steel structure through to its gentle cargo handling, smooth cargo discharge, and total operational costs, the unloader offers full port mobility, excellent efficiency and rated capacities and reduced investment costs. 
The Siwertell port-mobile unloader uses heavy-duty rubber tyres and an advanced steering system and is available as a 400t/h or a 600t/h unit. It is an ideal solution for operators looking for a port-based system to discharge vessels up to 60,000 dwt.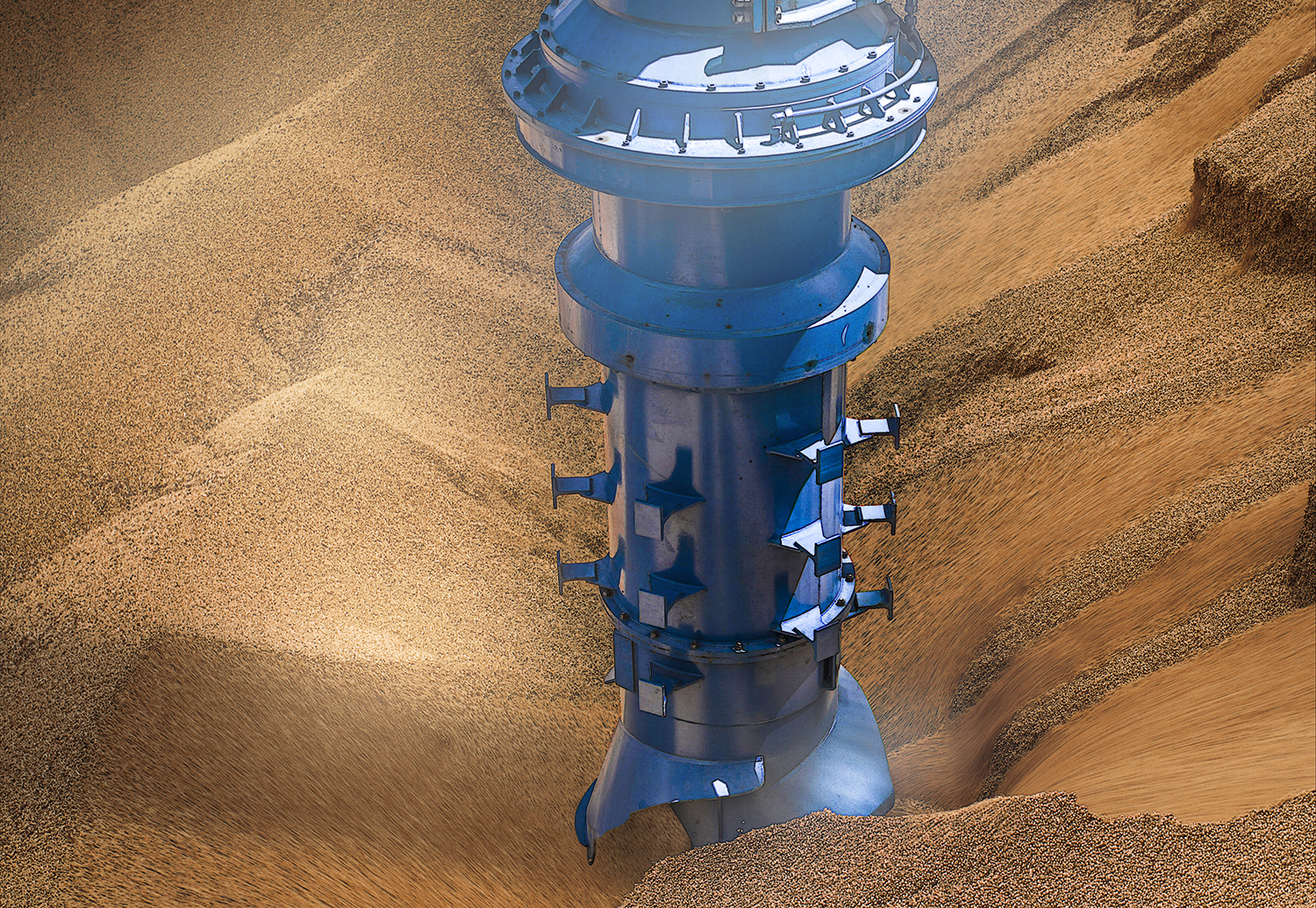 Low material degradation
One of the greatest advantages when unloading grain with Siwertell screw-conveyor technology is low material degradation. The Siwertell port-mobile unloader offers similar discharge rates as pneumatic unloaders, but generates significantly less cargo degradation because of its dramatically lower conveying velocity. Terminal operators and third-party specialists have measured the level of breakages before and after a Siwertell unloading operation and have confirmed these low degradation rates.
Smooth cargo flows
As standard, the port-mobile unloader features a dual truck-loading system, with the option for a third loading system. As these systems are independent of each other, the unloader is totally flexible during truck loading, delivering the fastest loading operation possible.
Furthermore, to minimize the impact of truck changeovers and an irregular truck supply, the unloader is equipped with a large-volume intermediate surge hopper. This hopper allows for discharge operations from a ship to continue even if no trucks are available immediately.
Operational economy
Operational costs depend on total unloading times and therefore it is important to maintain high average through-ship capacities to reduce any demurrage costs. Unlike a pneumatic unloader that can only operate its intake nozzle in a vertical direction, the Siwertell port-mobile unloader can move its vertical arm +/- 30 degrees and reach all areas of the cargo hold, including the troublesome area underneath the hatch corners. This minimizes any cargo left for the payloader at the end of the unloading operation and maximizes efficiency rates. Additionally, it uses simplified, standard technology, which keeps maintenance and wear parts costs relatively low compared with other unloading systems on the market.
Advantages that deliver a competitive edge
Reduced installation and investment costs
Excellent reach into the ship's entire hold, delivering the highest average efficiency rates on the market 
Significantly lower material degradation in comparison with pneumatic conveyors
Rapid truck filling times, with independent truck-loading spouts 
Close to zero dust emission
Easy to switch between all kinds of grain cargoes as well as soya bean and feedstuff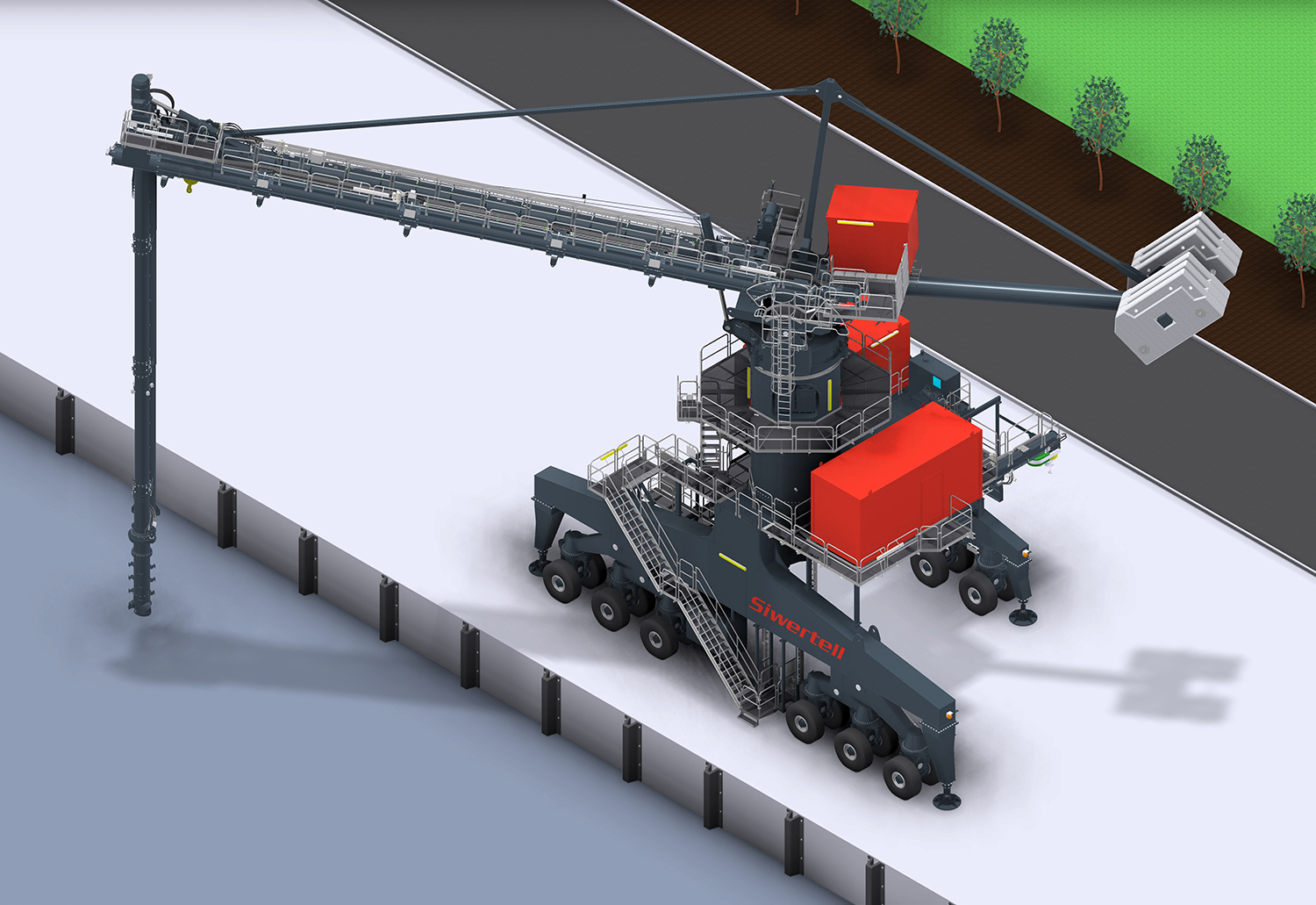 Brochure
Please click below to open our port-mobile unloader brochure, which includes technical data, as well as a few customer cases of grain handling terminals.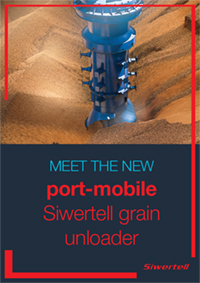 Share:
If you are interested to hear more, feel free to contact us at any time.