Drum chipper (gravity)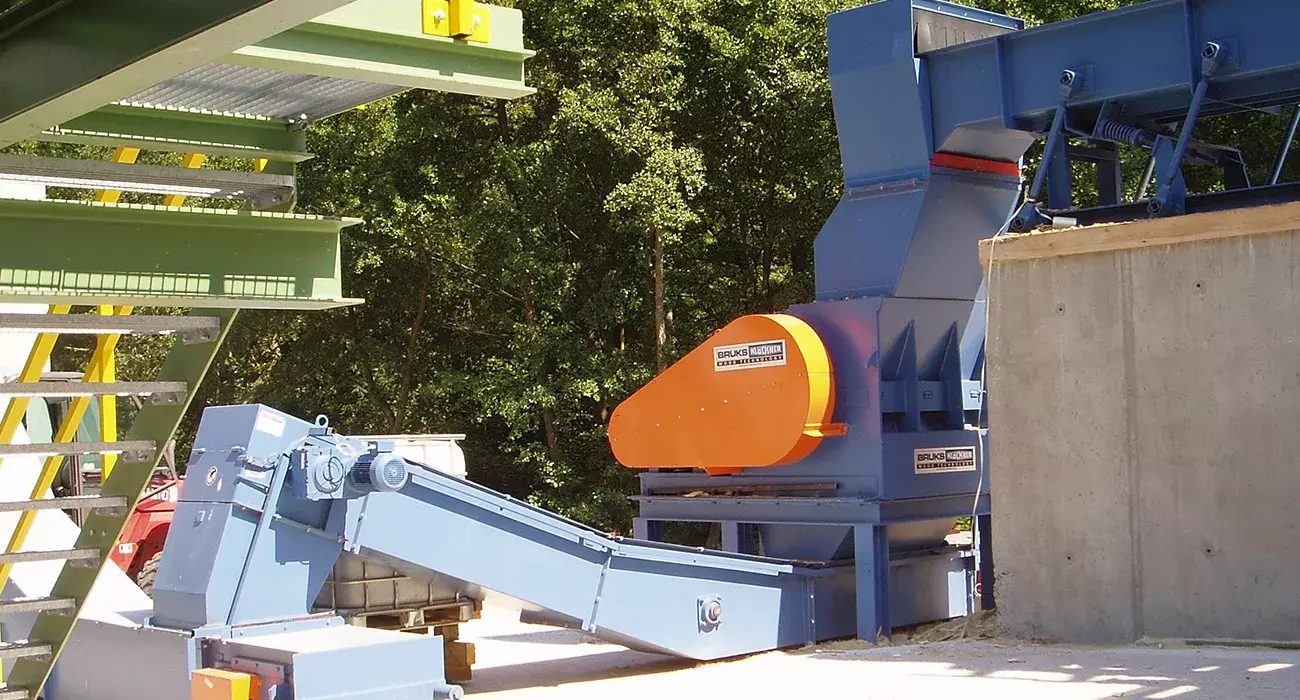 Optimized solution for chipping short wood waste
Bruks drum chippers with vertical drop-feeds are the optimum solution for chipping short logs. They are also used as re-chippers, Bruks Klöckner re-chipper, to reduce oversized chips after a screening process.
The wood chips from our machines can be used for high-quality applications in pulp mills as well as by the veneer industry, particle board producers and as microchips for direct drying in pellet mills. Our drum chippers can process the most difficult-to-handle, contaminated cheap wood and produce a quality end product that can be used for energy-generation.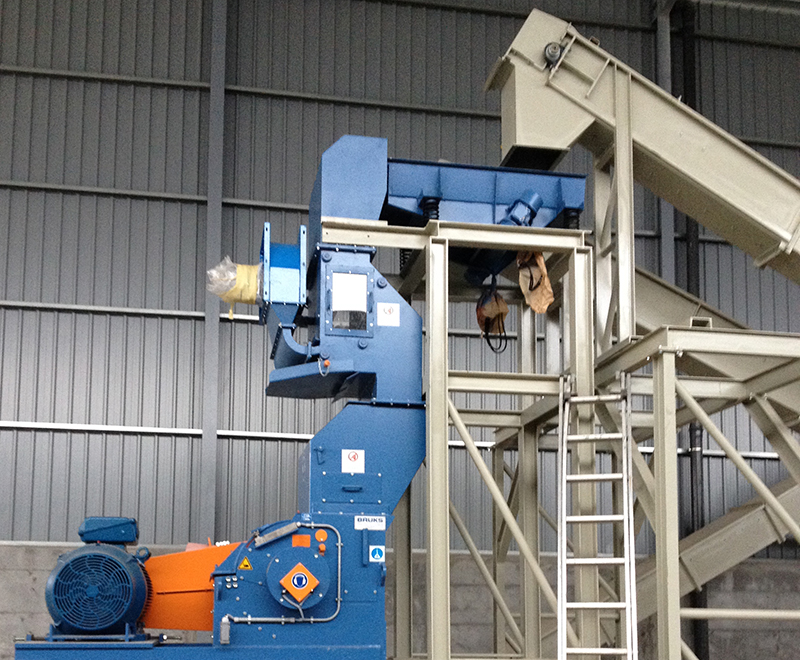 Highest number of chips per hour for the lowest production costs
Our drum chippers deliver quality wood chips for a long service life, offering owners maximum chips per machine hour for the lowest production costs possible.
Drop-fed drum chippers are available for small residue processing units up to large-scale units producing wood chips at a rate of between 10 to 1,000m3 of chips per hour, with drive units from 22 to 500kW.
As standard, chip length is adjustable between 20 and 35mm and other chip lengths are accommodated with special designs. Their size is determined by the number of chipping knives, the screen geometry as well as the chipping speed. Controlling these elements ensures the production of uniform chips.
The chips are discharged from the base of the machine at an upward angle, depending on chipper type. To eliminate oversized chips, the discharge opening is fitted with a screen.
Minimizing maintenance, maximizing safety
Around the chipper knife, all parts are easily accessible and exchangeable, cutting downtime to a minimum. Knife length is adjusted prior to fitting, eliminating the need for knife adjustments in the chipper.
Some of our chippers are fitted with a swing-away anvil holder and bolted anvil. The anvil holder has two mounting points: one pivoting and one with a shear bolt that breaks if metal has accidentally been fed into the machine. This causes the anvil holder to swing down and prevent any serious damage to the rotor, anvil and chipper frame.
Both the high-quality steel chipping and counter-knives can be reground several times for cost-efficient operations.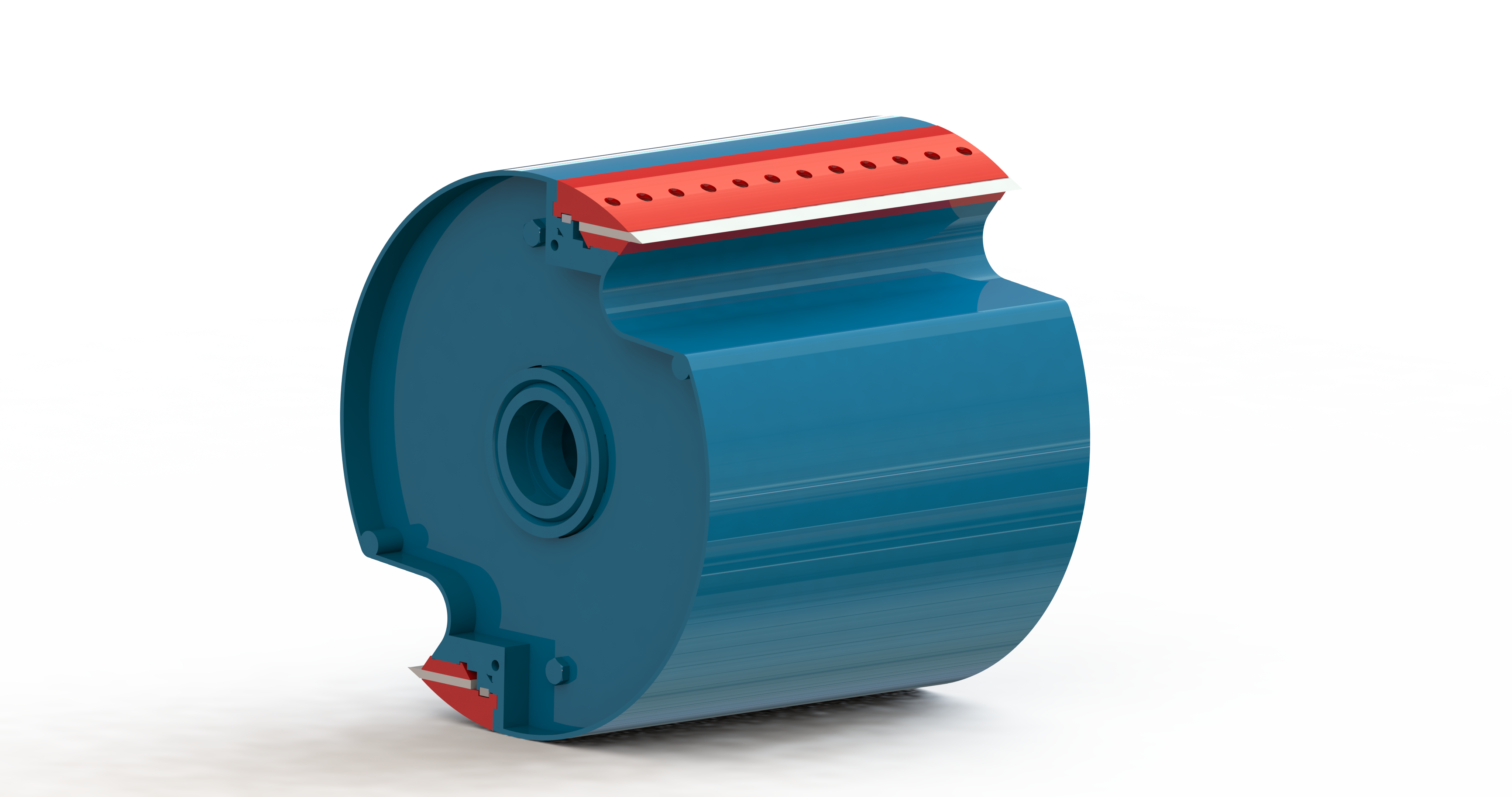 Image: The clamping plate is secured in the rotor body for quick, easy and safe knife change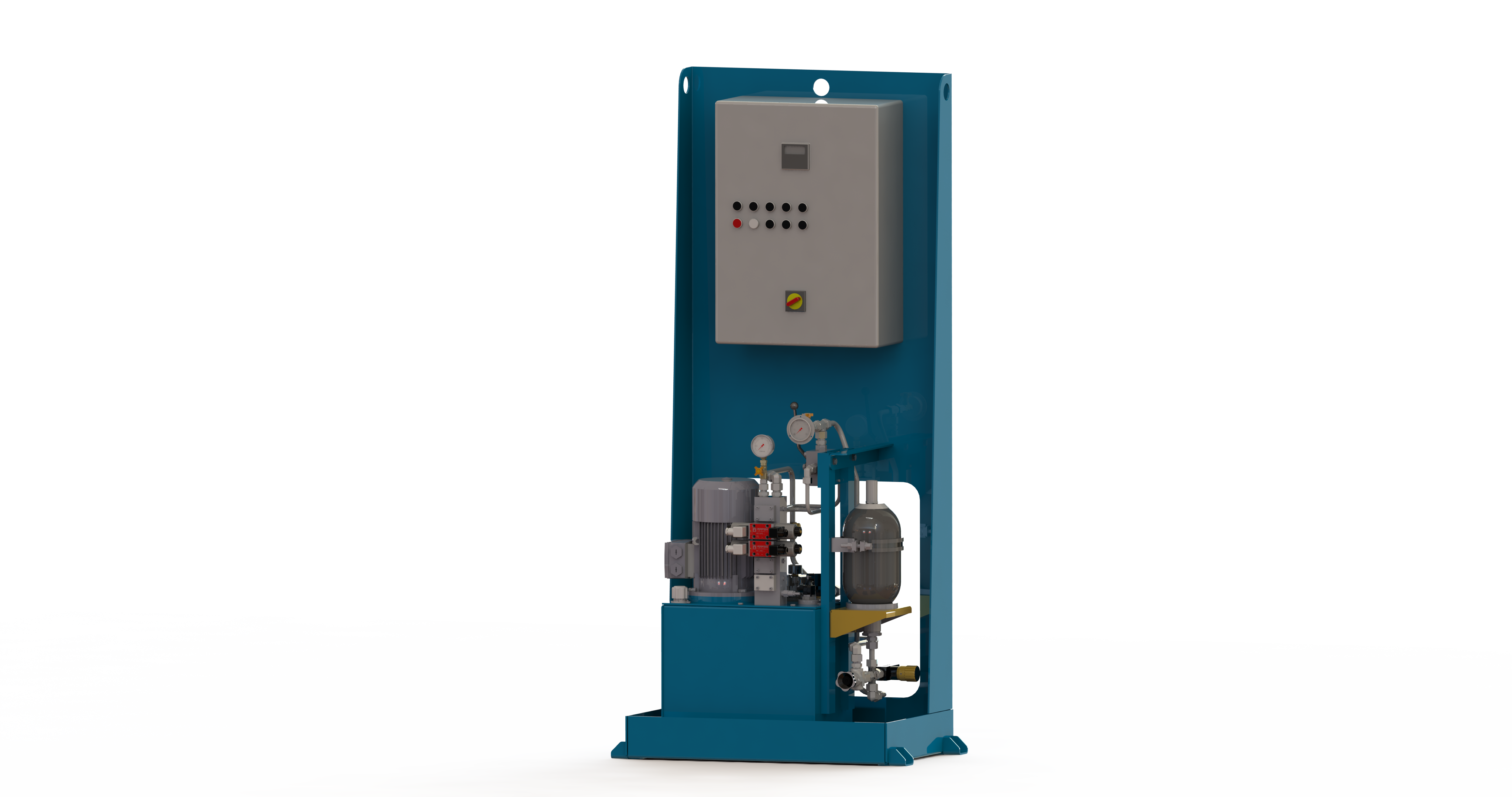 Image: The operating unit is equipped with safety and maintenance functions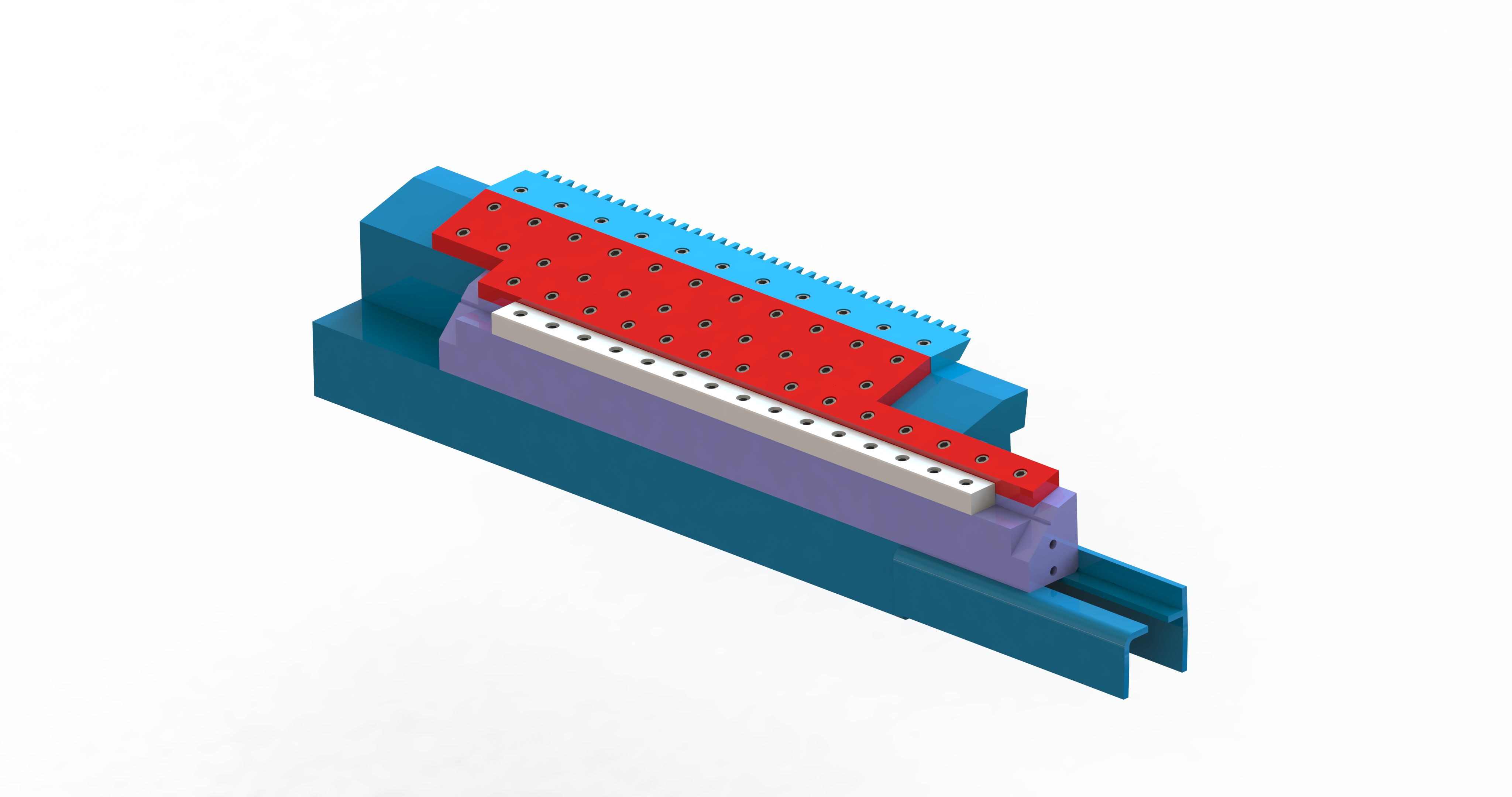 Image: The wear plates on the wear plate rotor are replaceable and turnable, and placed underneath the chipping knives to reduce wear in the chip pockets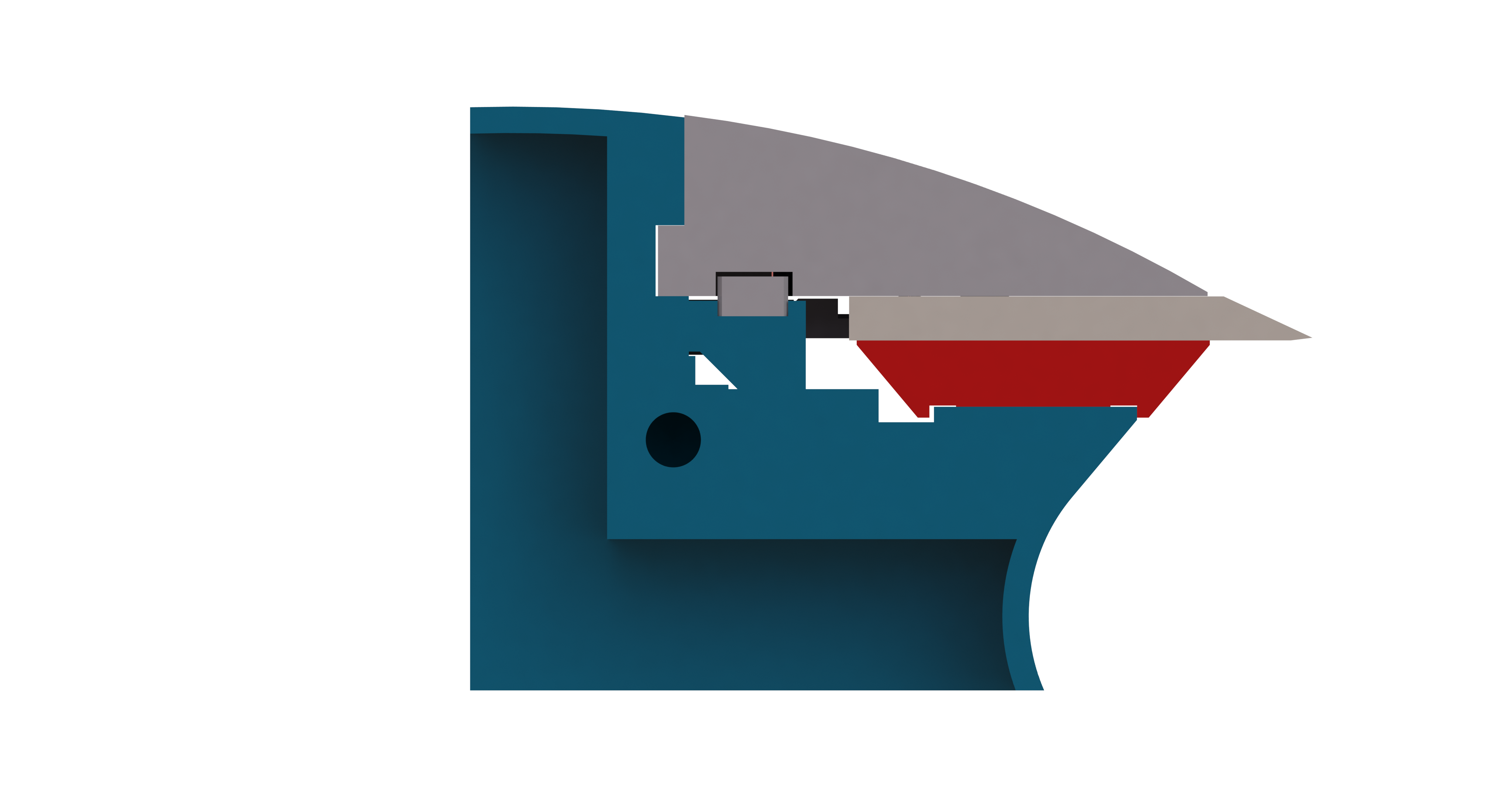 Image: The wear plates on the counter knife holder are bolted and replaceable, as well as partly able to extract
Technical data
Type

DG 200

Infeed with (mm)

400, 600

Rotor ø (mm)

450

Motor power (kW)

22 - 55
Type

DG 300

Infeed with (mm)

600, 800

Rotor ø (mm)

580

Motor power (kW)

37 -132
Type

DG 300

Infeed with (mm)

540

Rotor ø (mm)

600

Motor power (kW)

37 -75
Type

DG 365

Infeed with (mm)

560, 825

Rotor ø (mm)

800

Motor power (kW)

55 - 2 x 132
Type

DG 400

Infeed with (mm)

600, 800, 1000

Rotor ø (mm)

700

Motor power (kW)

55 - 160
Type

DG 500

Infeed with (mm)

1000, 1200

Rotor ø (mm)

1000

Motor power (kW)

110 - 250
Type

DG 540

Infeed with (mm)

680

Rotor ø (mm)

1160

Motor power (kW)

90 - 250
Type

DG 600

Infeed with (mm)

1200, 1600

Rotor ø (mm)

1300

Motor power (kW)

132 - 2 x 250
Type

DG 650

Infeed with (mm)

870

Rotor ø (mm)

1500

Motor power (kW)

160 - 450
| Type | Infeed with (mm) | Rotor ø (mm) | Motor power (kW) |
| --- | --- | --- | --- |
| DG 200 | 400, 600 | 450 | 22 - 55 |
| DG 300 | 600, 800 | 580 | 37 -132 |
| DG 300 | 540 | 600 | 37 -75 |
| DG 365 | 560, 825 | 800 | 55 - 2 x 132 |
| DG 400 | 600, 800, 1000 | 700 | 55 - 160 |
| DG 500 | 1000, 1200 | 1000 | 110 - 250 |
| DG 540 | 680 | 1160 | 90 - 250 |
| DG 600 | 1200, 1600 | 1300 | 132 - 2 x 250 |
| DG 650 | 870 | 1500 | 160 - 450 |

Download this page as PDF
Share: