Disc chipper (drop fed)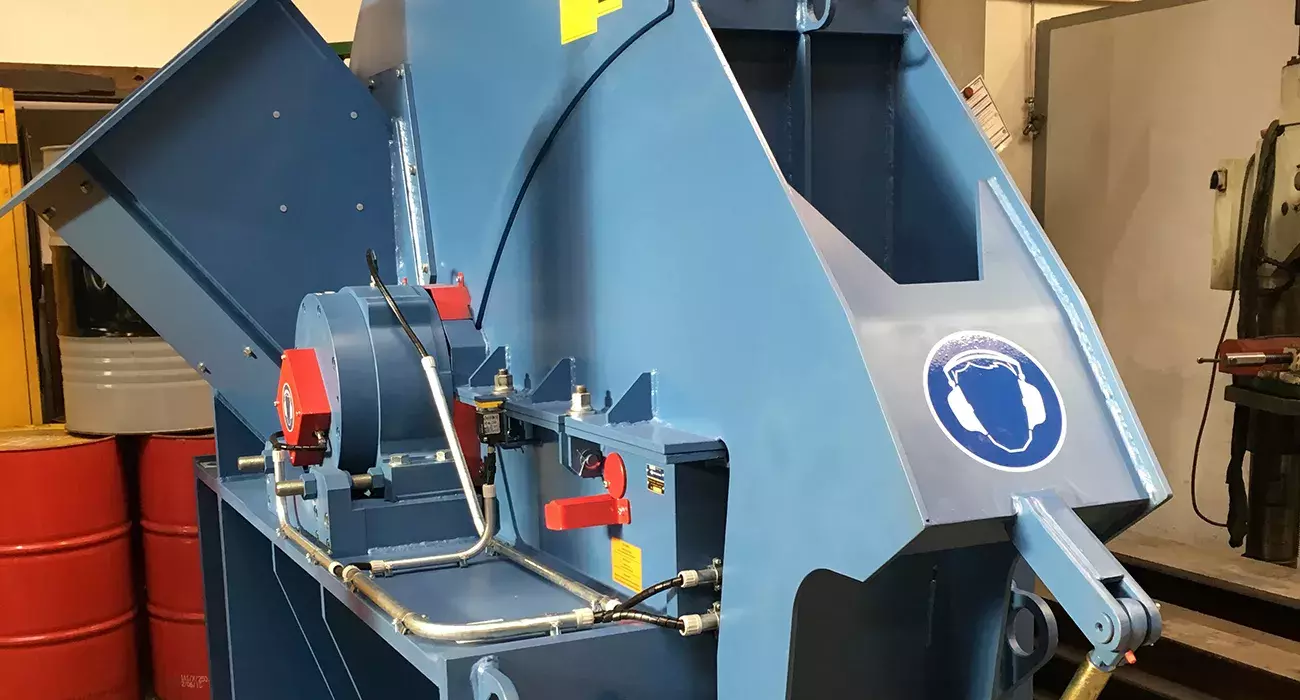 Highest quality chips, guaranteed
Our drop-fed disc chipper was developed to produce consistent quality chips from short-length hardwood, or short softwood logs. It has a proven design based on decades of experience from the manufacture and operation of wood chippers and is ideally suited to reducing oversized chips, cutoffs, and slabs.
The action of the knives on the disc chipper works to pull the logs into the chipper and produce the correct chip length at high capacities. Bruks has optimized this feed-in process by designing its systems with an optimum chipping angle. This delivers the most consistently high chip quality while not compromising on log throughput.
On larger chippers, the vertical chipper discs are clamped with clamping sets on the disc shaft. This, combined with efficient axial roller bearings, minimizes disc movement and ensures that the clearance between the knife and anvil can be optimized for quality control.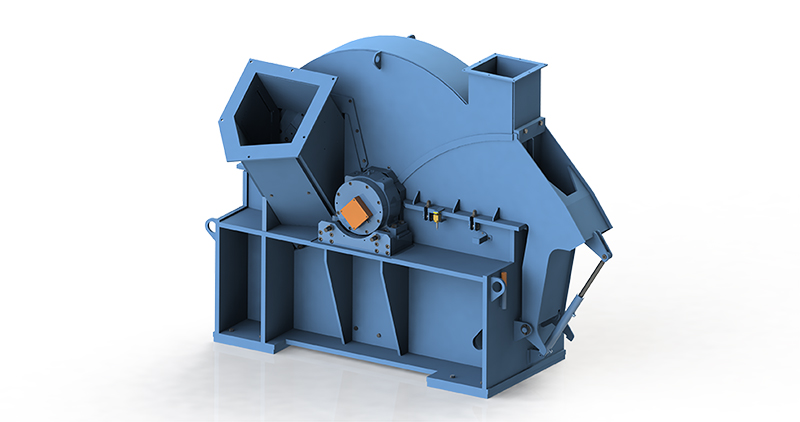 We have several different disc diameters available to meet various requirements, ranging in size from 1.5m up to 3.0m. The number of knives on the disc can also vary depending on the needs of each individual application.
Bruks' drop-fed disc chippers can process up to 650m³ of chips per hour, with adjustable chip lengths from 20-50mm. They also have various discharge arrangements to suit a wide range of downstream processes.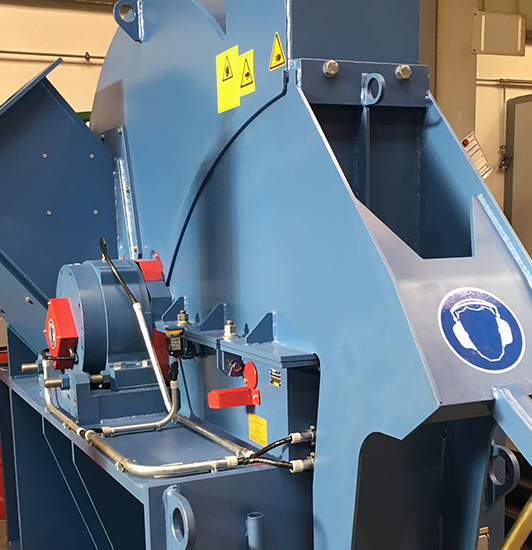 Designed for a long, safe service life
Our heavy-duty designs, with easy access for maintenance and replaceable wear parts, ensure a machine's long service life and maximum operational availability.
The feed chute guides the wood to one corner for optimum chipping geometry and to ensure a smooth chip flow. The chutes are either welded or bolted onto the chipper housing and has exchangeable wear plates that are bolted in sections to protect the in-feed side of the disc.
To maximize safety, the chipper hood is electrically locked while the chipper disc is rotating. It cannot be opened until the disc has come to a dead stop, and the chipper cannot be restarted as long as the hood is open.
The chipper disc can also be equipped with a manually operated hydraulic disc brake that stops the disc rapidly and locks it during a knife change.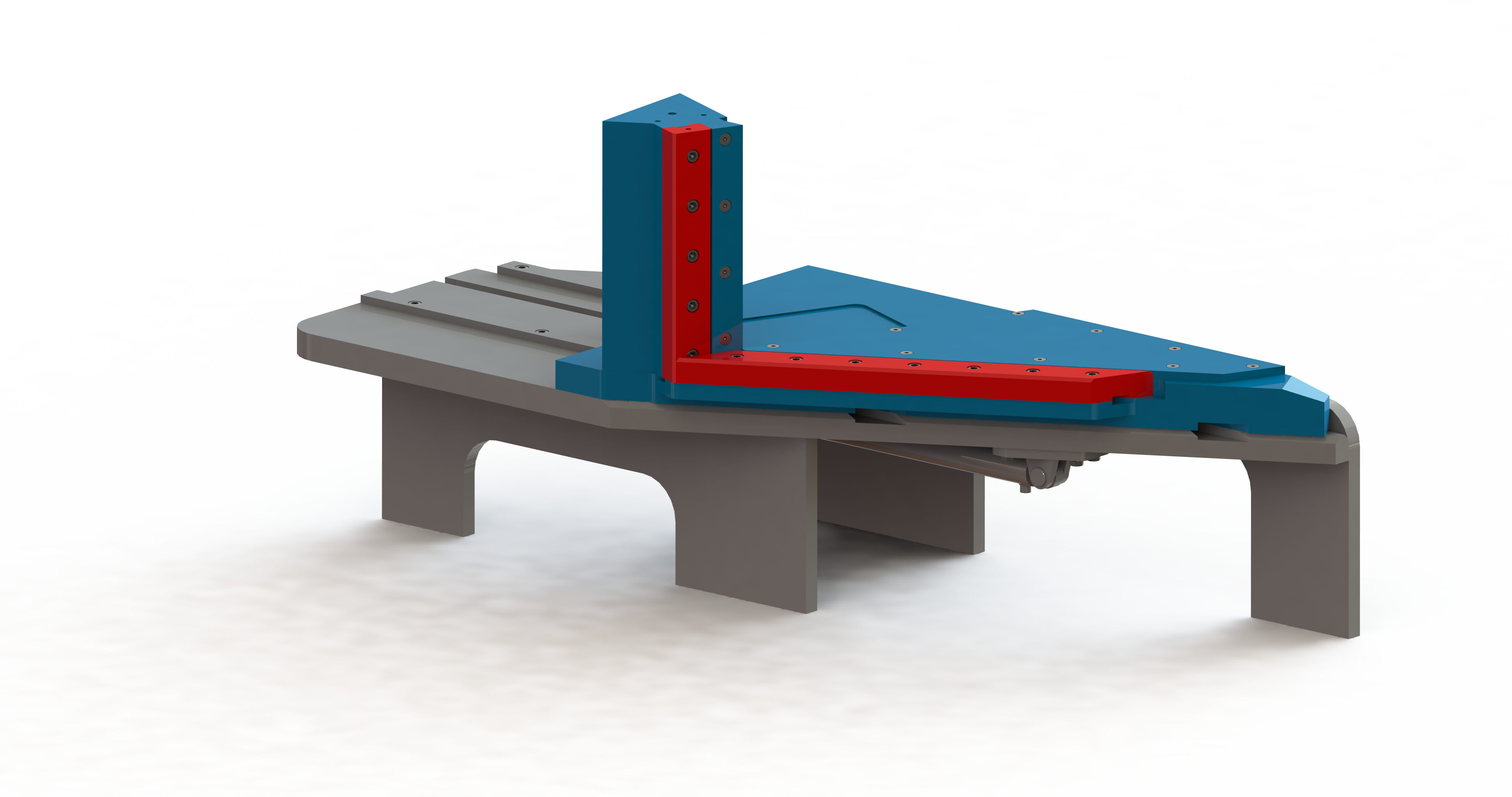 Image: Counter-knife extraction: Horizontal and vertical counter knife. On larger models, hydraulic extraction is an option.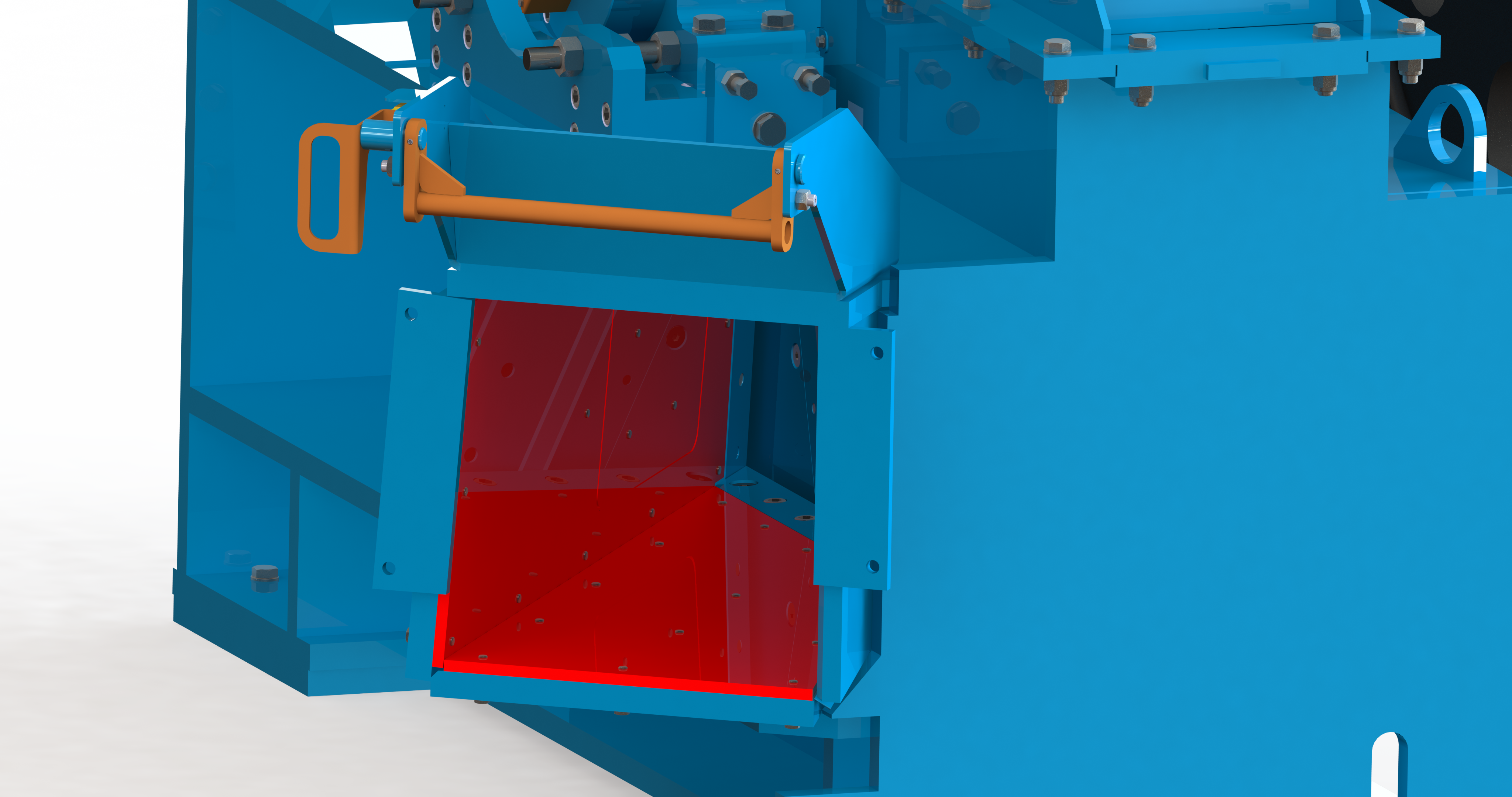 Image: The in-feed chutes (in red) on the ware plates are equipped with replaceable wear liners.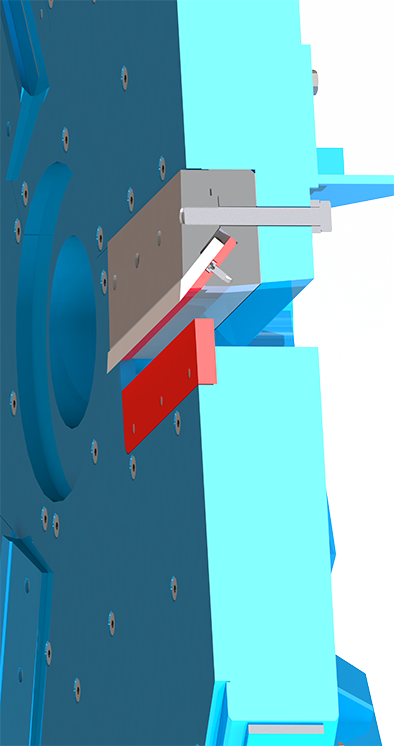 Image: Knife cassettes with wear plates and knives for easy knife handling.
Technical data
Type

RG 1500

Feeding width [mm]

330

Disc diameter [mm]

1490

Motor power [kW]

110-200
Type

RG 2000

Feeding width [mm]

470

Disc diameter [mm]

1990

Motor power [kW]

250-450
Type

RG 2500

Feeding width [mm]

635

Disc diameter [mm]

2490

Motor power [kW]

400-800
Type

RG 3000

Feeding width [mm]

670

Disc diameter [mm]

2990

Motor power [kW]

1200-2000
| Type | RG 1500 | RG 2000 | RG 2500 | RG 3000 |
| --- | --- | --- | --- | --- |
| Feeding width [mm] | 330 | 470 | 635 | 670 |
| Disc diameter [mm] | 1490 | 1990 | 2490 | 2990 |
| Motor power [kW] | 110-200 | 250-450 | 400-800 | 1200-2000 |

Download this page as PDF
Share: