Rotom hammer hog (horizontal fed)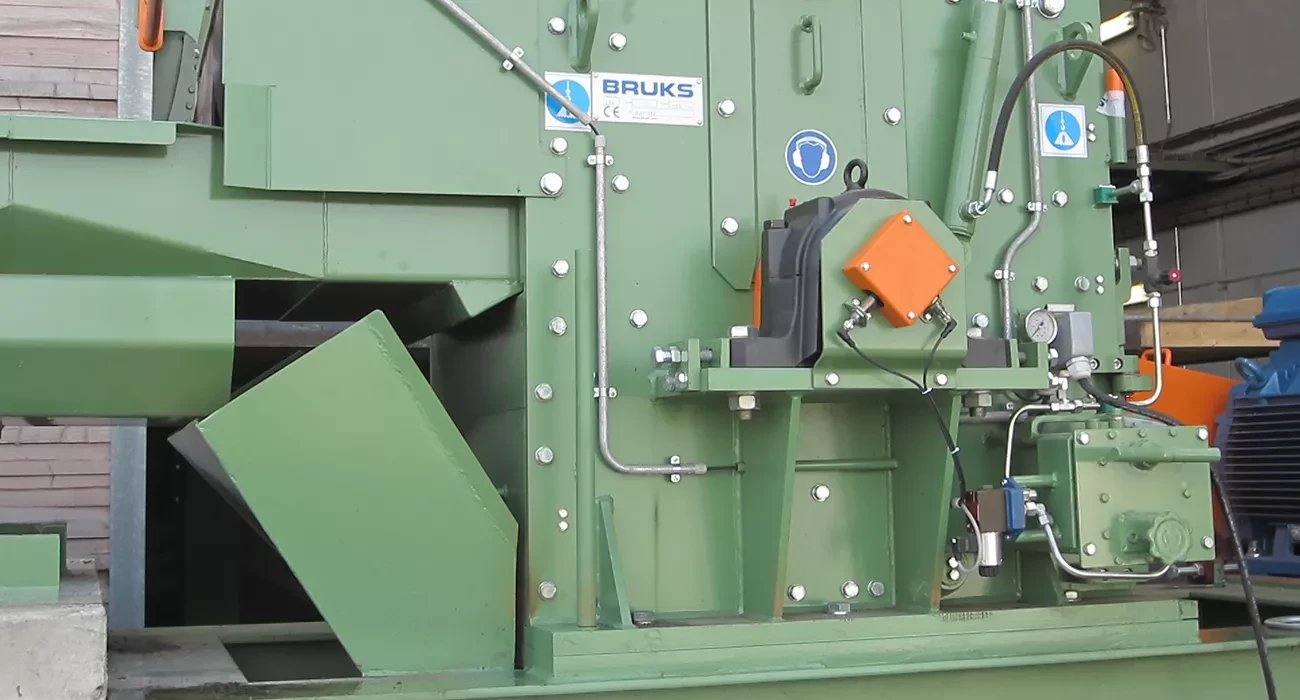 Proven designs deliver trouble-free wood-processing
Depending on the position of the machine in the wood-processing plant and the size of the material handled, Bruks Siwertell can design a hammer hog unit to fit.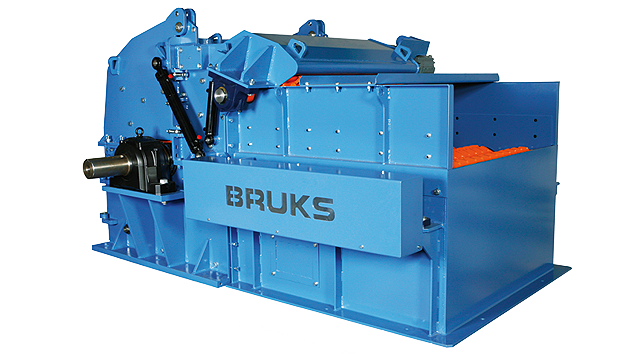 For level operations and processing longer timber (round logs with maximum length of 2m), a horizontal-fed hammer hog, fitted with an optional in-feed spike roll, is an ideal choice.
The space-saving horizontal-fed model can be equipped with an integrated screen, which ensures that only pre-defined oversized materials are processed within the unit. This tailors the end product to meet customer needs, adding value for its owner.
To make horizontal units suitable for materials other than bark, such as industrial timber waste and sawmill waste, the unit can be specified with extremely powerful oversized hammers and anvils.
Our robust, reliable hammer hogs have large service hatches and exchangeable, reversible wear parts, making them easy to maintain, further adding to their trouble-free operation.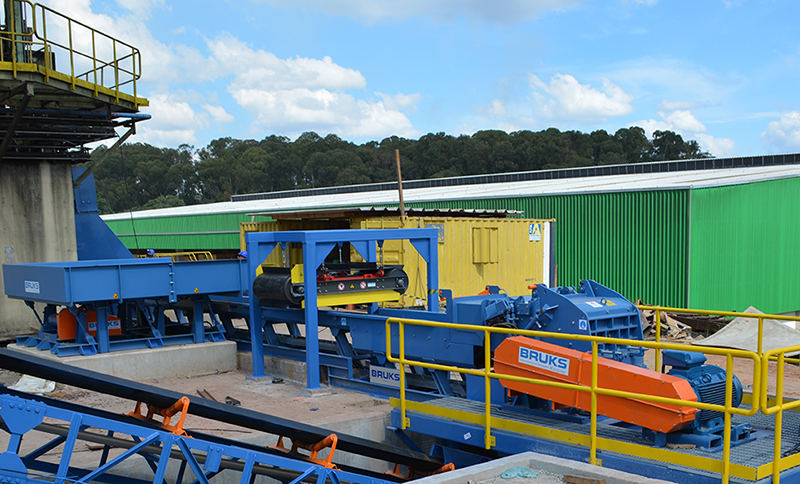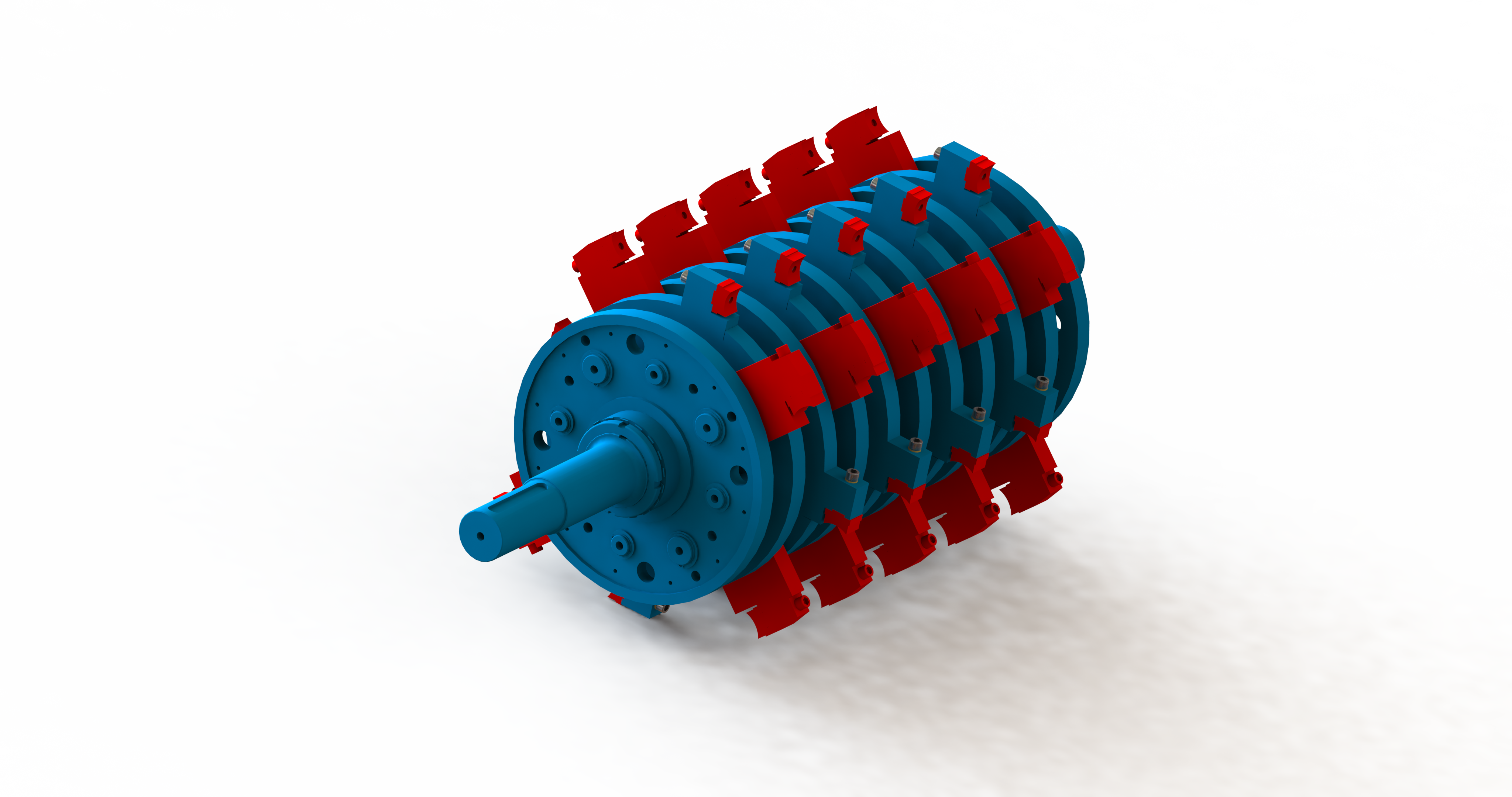 Image: The hammer design depends on each individual hammer hog. This rotor includes fixing and flying hammers.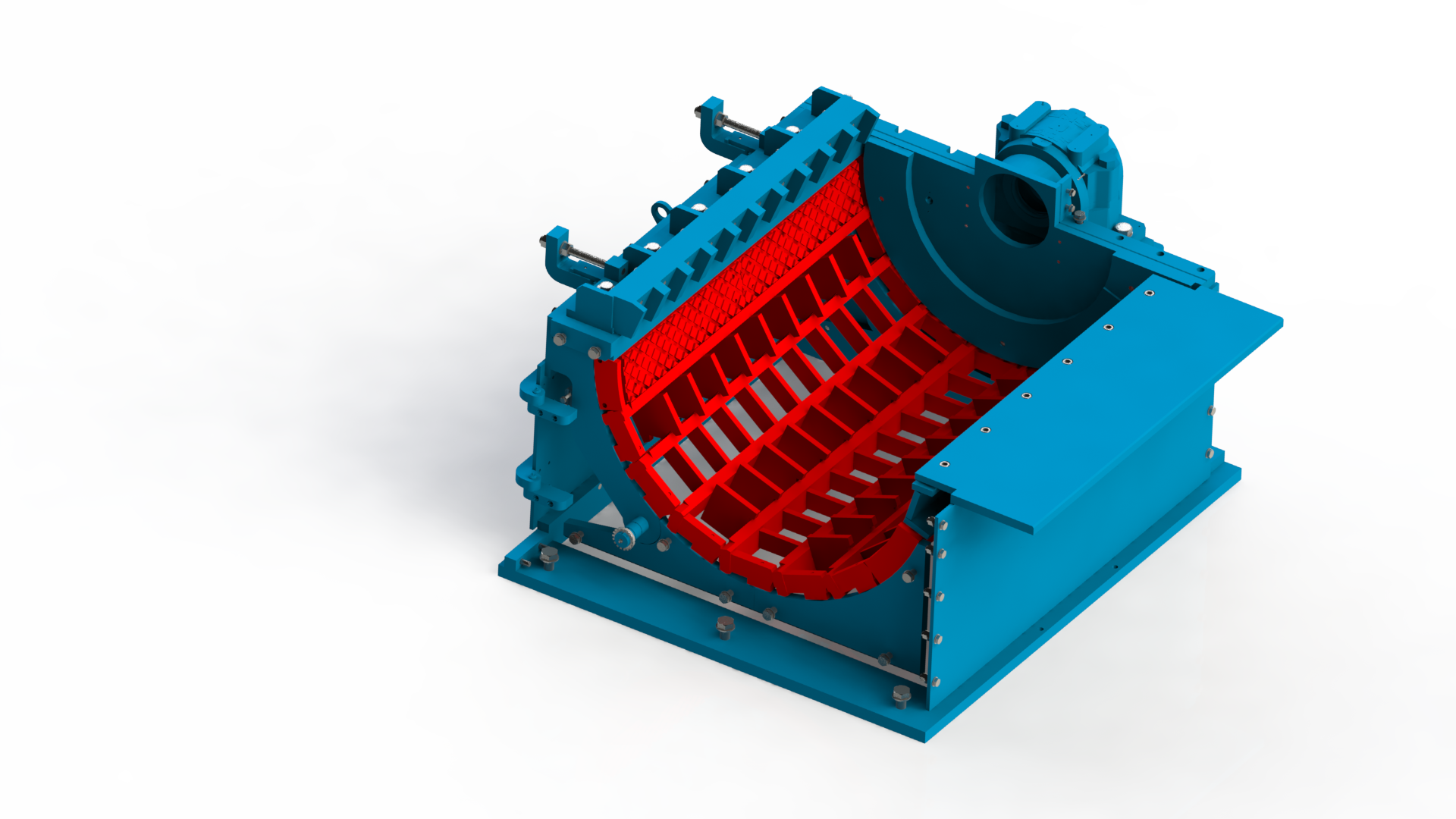 Image: The screens on the screening and milling segments can have various designs in accordance to each customer's specific applications. The screening segments can be turned for easy maintenance.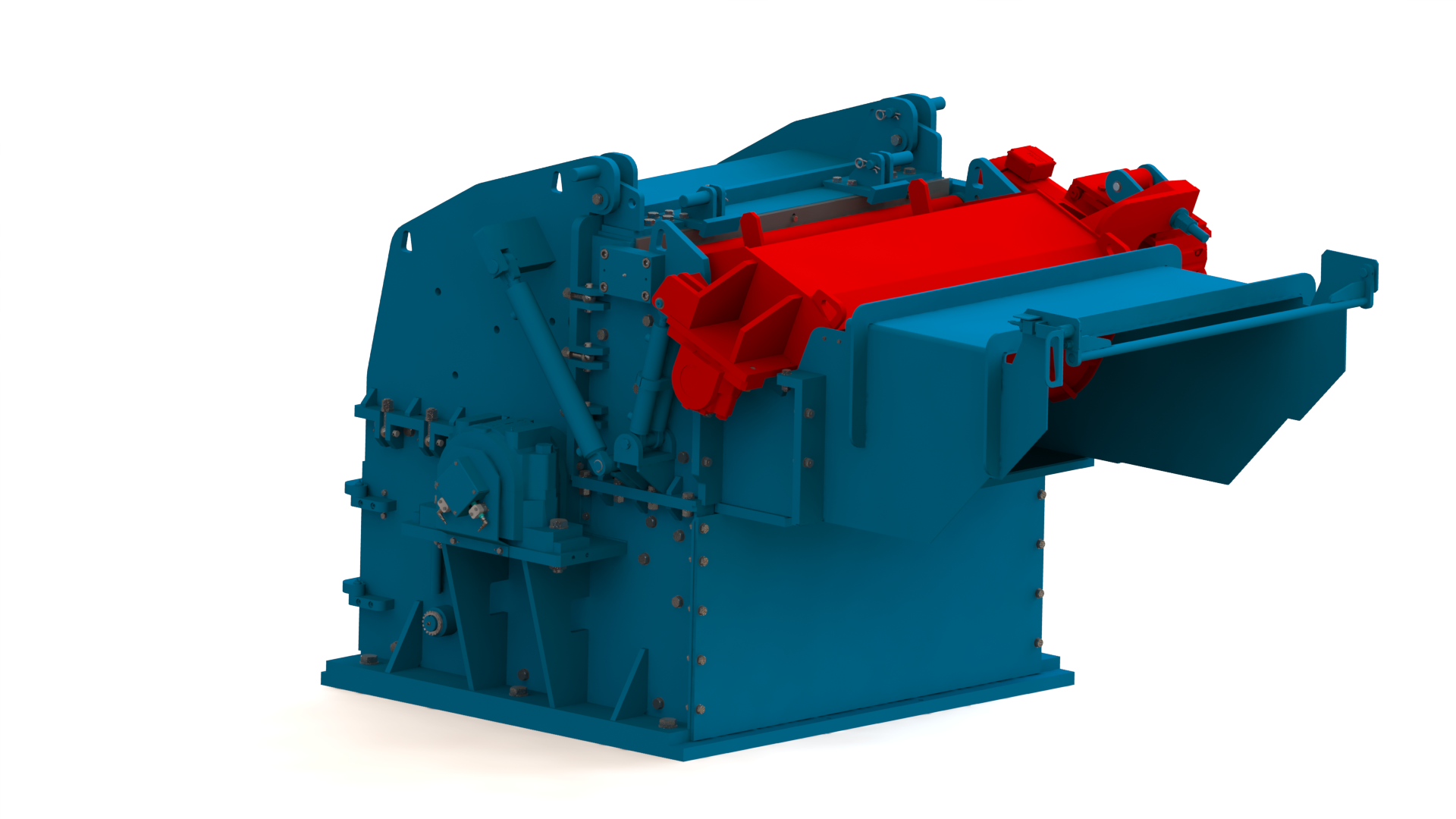 Image: The upper in-feed rollers are optional for horizontal machines, to support further. All in-feed rollers have a robust design to allow for handling of challenging raw materials.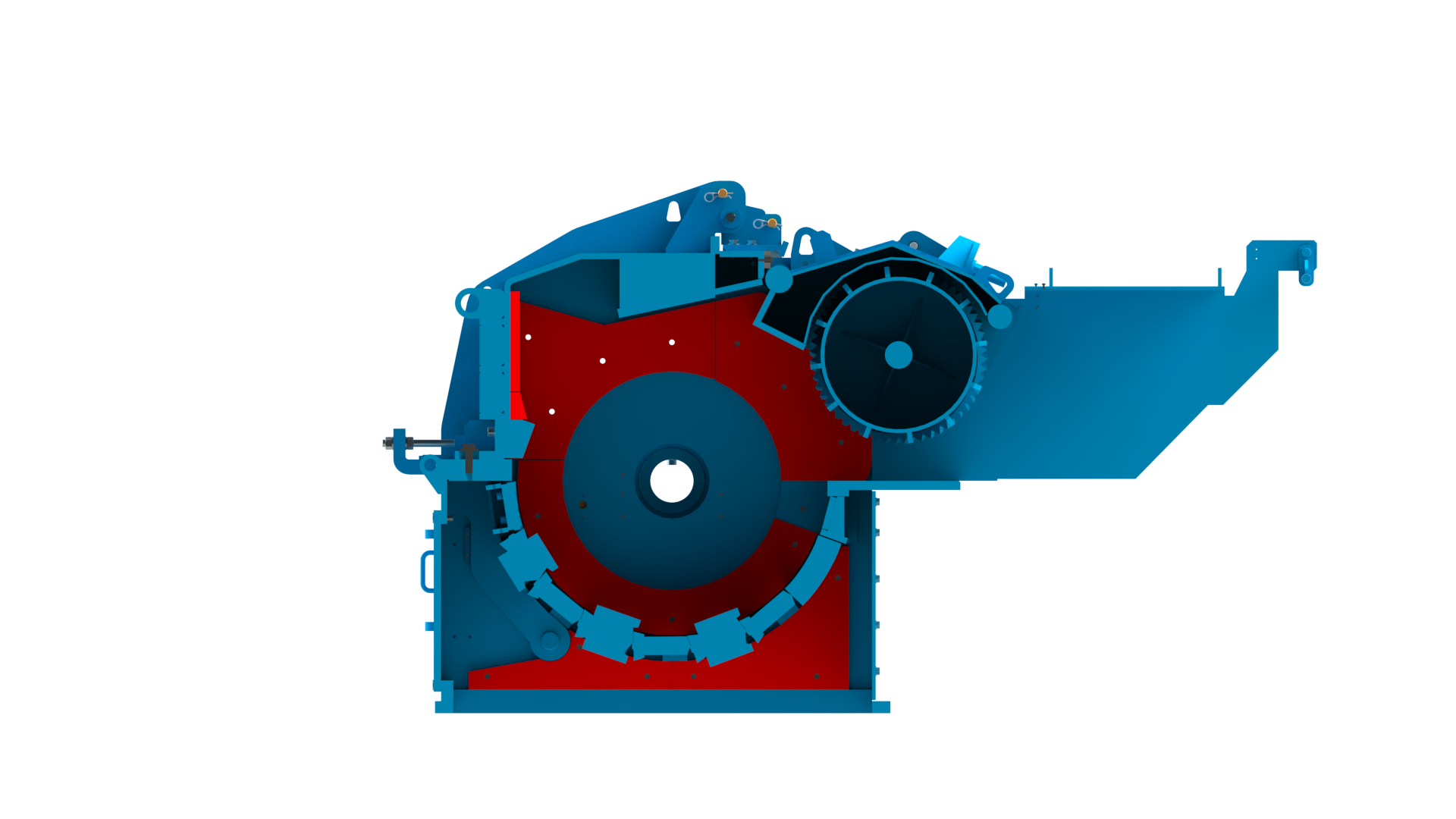 Image: The wear plates inside the machine housing are replaceable for long-life operation.
Technical table
Type 

8-8

Rotor ø mm

800

Weight Hammer kg

13

Thickness Sidewall mm

20

Thickness Wear Plates mm

30

Motor Power kW

90-132
Type 

8-10

Rotor ø mm

800

Weight Hammer kg

13

Thickness Sidewall mm

25

Thickness Wear Plates mm

30

Motor Power kW

110-160
Type 

10-10

Rotor ø mm

1000

Weight Hammer kg

20

Thickness Sidewall mm

25

Thickness Wear Plates mm

30

Motor Power kW

132-200
Type 

10-12

Rotor ø mm

1000

Weight Hammer kg

20

Thickness Sidewall mm

25

Thickness Wear Plates mm

30

Motor Power kW

160-250
Type 

12-12

Rotor ø mm

1200

Weight Hammer kg

25

Thickness Sidewall mm

30

Thickness Wear Plates mm

40

Motor Power kW

200-315
Type 

12-16

Rotor ø mm

1200

Weight Hammer kg

25

Thickness Sidewall mm

30

Thickness Wear Plates mm

40

Motor Power kW

250-315
Type 

12-18

Rotor ø mm

1200

Weight Hammer kg

25

Thickness Sidewall mm

30

Thickness Wear Plates mm

40

Motor Power kW

250-315
Type 

15-12

Rotor ø mm

1500

Weight Hammer kg

55

Thickness Sidewall mm

40

Thickness Wear Plates mm

50

Motor Power kW

250-400
Type 

15-16

Rotor ø mm

1500

Weight Hammer kg

55

Thickness Sidewall mm

40

Thickness Wear Plates mm

50

Motor Power kW

355-560
Type 

15-20

Rotor ø mm

1500

Weight Hammer kg

55

Thickness Sidewall mm

40

Thickness Wear Plates mm

50

Motor Power kW

400-710
| Type  | Rotor ø mm | Weight Hammer kg | Thickness Sidewall mm | Thickness Wear Plates mm | Motor Power kW |
| --- | --- | --- | --- | --- | --- |
| 8-8 | 800 | 13 | 20 | 30 | 90-132 |
| 8-10 | 800 | 13 | 25 | 30 | 110-160 |
| 10-10 | 1000 | 20 | 25 | 30 | 132-200 |
| 10-12 | 1000 | 20 | 25 | 30 | 160-250 |
| 12-12 | 1200 | 25 | 30 | 40 | 200-315 |
| 12-16 | 1200 | 25 | 30 | 40 | 250-315 |
| 12-18 | 1200 | 25 | 30 | 40 | 250-315 |
| 15-12 | 1500 | 55 | 40 | 50 | 250-400 |
| 15-16 | 1500 | 55 | 40 | 50 | 355-560 |
| 15-20 | 1500 | 55 | 40 | 50 | 400-710 |
Share: