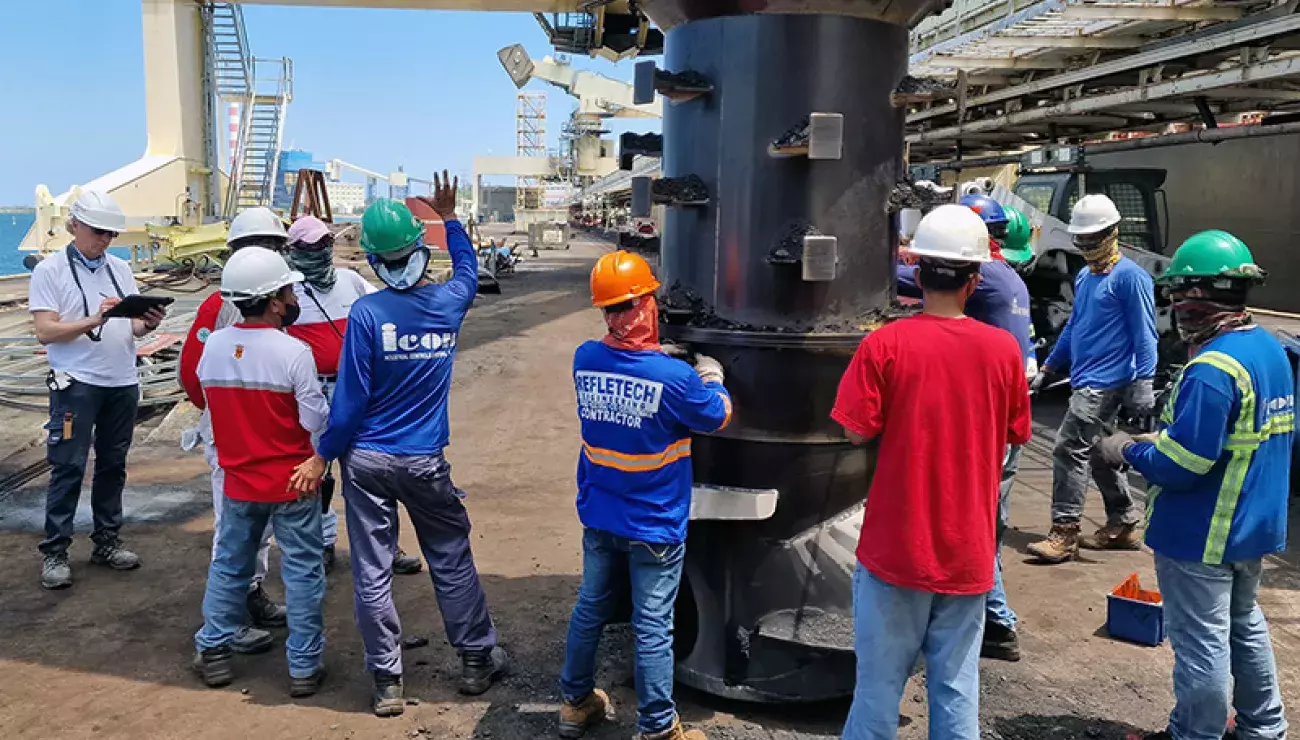 Digital advances enhance Bruks Siwertell service support 
13 Jul 2022
Bruks Siwertell announces its collaboration with Swedish information technology specialists, Pulsen Integration, part of Pulsen Group, to adopt an app-based system called digital report tool (DRT). It is designed to streamline service reporting across Bruks Siwertell's market-leading range of dry bulk handling equipment and ensure that customers receive expert knowledge quickly and efficiently. 
With the new app, Bruks Siwertell's service teams have access to the most efficient, comprehensive and consistent method of report creation. "The incorporation of this digital advance creates a fully accessible platform that promotes rapid knowledge transfer and even better customer service," says Daniel Frostberg, Service Director, Bruks Siwertell.
Bruks Siwertell's service support is designed to ensure the maximum availability of equipment throughout its lifetime. Part of this ongoing commitment is to ensure that dry bulk handling equipment maintains the highest possible safety and operational standards.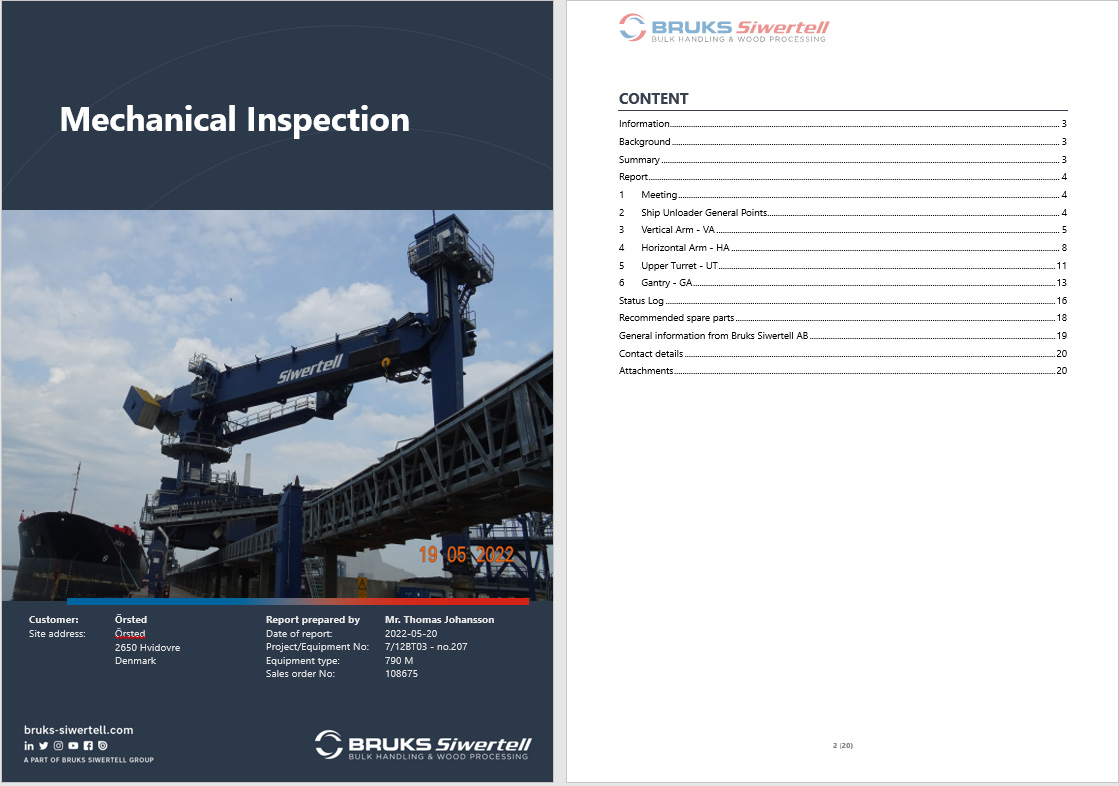 "We have an extensive equipment inspection portfolio, where each machine is meticulously checked on a regular basis. This work is carried out at installations all over the world and by many different surveyors," explains Frostberg. "Previously, our inspectors have used a variety of reporting methods, which could prove time-consuming to produce the final report. We saw that there was a way to really enhance the efficiency and consistency of this reporting process by using digital advances to their best effect.
"Inspectors now fill in all the applicable fields, take pictures and then create the report with one click. It creates a cohesive quality to the work performed and also saves our service teams an enormous amount of time. We are very pleased with the collaboration with Pulsen Integration," notes Frostberg.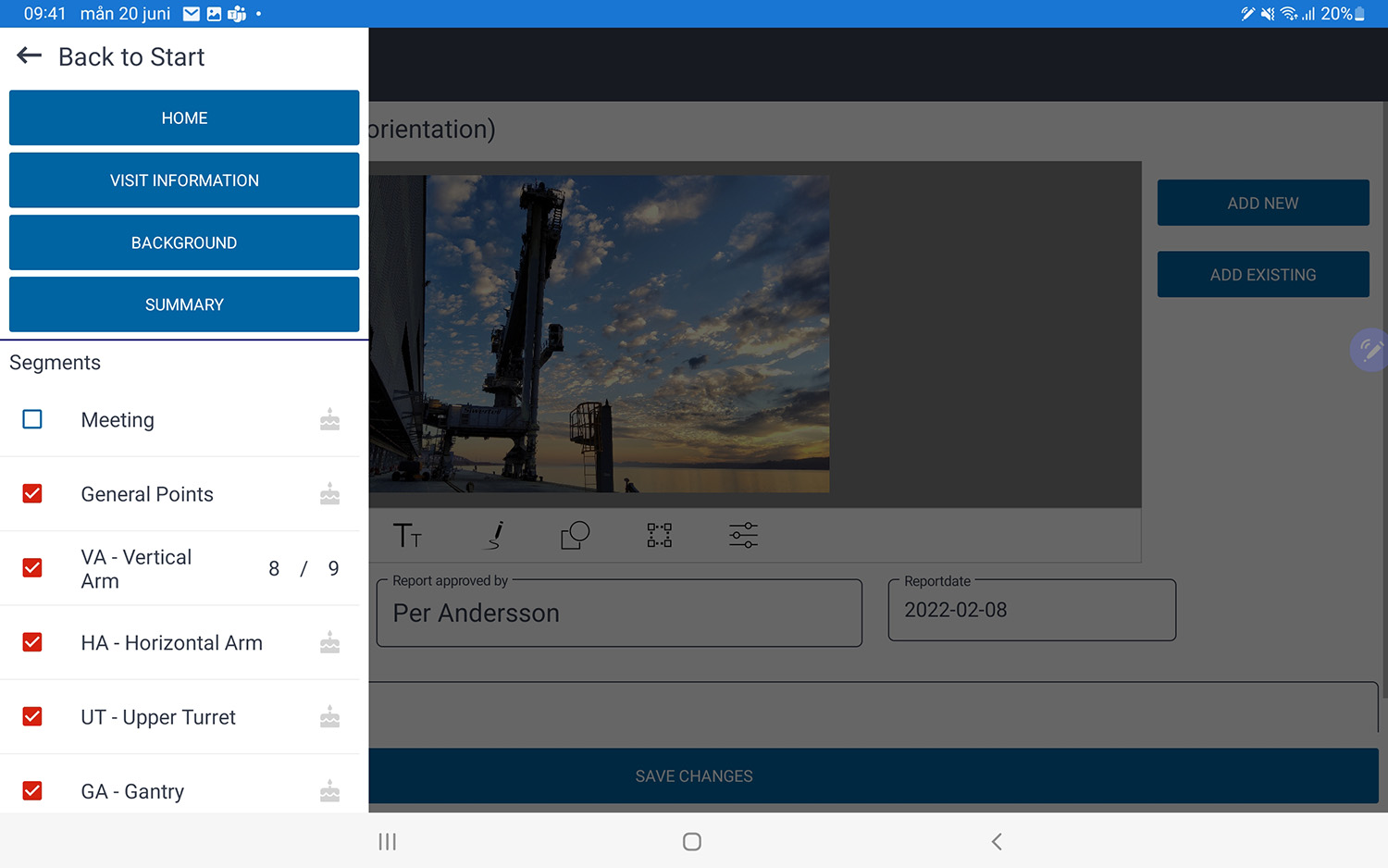 "We wanted to build an app that both facilitated the inspectors' work and enabled them to create reports that were as uniform as possible," adds Sebastian Pettersson, Digital Evangelist, Pulsen Integration. "In close collaboration with Bruks Siwertell, we developed the app over six months. By working in this way, together, we have been able to develop the best solution for the job."
The DRT app is now in use across Bruks Siwertell's service network, with customers benefiting from comprehensive, new digital service reports.  
 
For more information, please contact us
Share:
More News