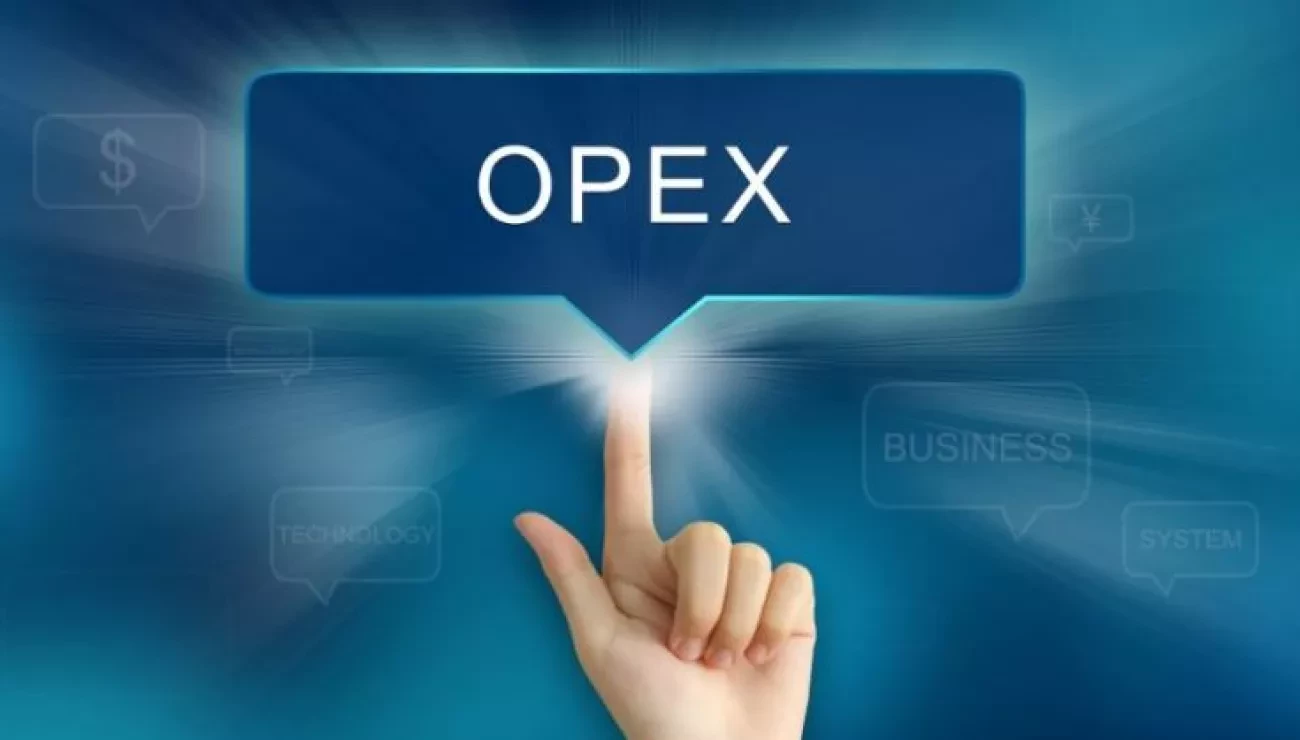 Top ten ways to improve OpEx
9 Jun 2023
Everything from the number of operators that pieces of dry bulk handling equipment require; the energy that they demand; how quickly they can discharge a vessel and release the jetty; and how much cleaning up the vessel's holds and jetty requires; all the way through to the life expectancy of consumable parts holds a cost-saving potential that can improve operating expenditure (OpEx).
It is our mission to help operators reduce environmental impact, minimize daily operating costs, and boost productivity and therefore, profitability. Our enclosed Siwertell dry bulk handling systems not only offer the most environment-friendly solution on the market, they also deliver on cost-savings. Here is how: 
Number one: eliminate waste
By preventing spillage and dust emissions, and therefore the unnecessary loss of cargo, operators minimize waste and they receive all of a shipment. This maximizes profitability. Furthermore, jetty clean-up costs are practically eliminated and the environment is protected. This reduces OpEx.
The Siwertell screw-type ship unloader has a totally enclosed operation from its unique counter-rotating inlet feeder up to the jetty belt conveyor. Material enters the vertical screw conveyor from below the surface, minimizing dust creation and ensuring no spillage. 
In comparison, grab cranes can lose up to two percent of a load through spillage. Spillage and dust creation are often the reasons why operators choose to switch to Siwertell unloaders.
Number two: boost unloading efficiency 
Unloading efficiency has a huge impact on OpEx, as it maximizes productivity and reduces vessel costs. Bruks Siwertell defines unloading efficiency by comparing the actual through-ship unloading capacity against the rated capacity. For example, a Siwertell screw-type unloader has a very high through-ship efficiency, above 70 percent. Its inlet device has vanes that deliver a filling factor of around 80 percent and its rotational speed is steplessly controlled by the operator to deliver a continuous, effective and efficient unloading profile. 
Again, in comparison, the through-ship efficiency of a grab unloader stands at around 50 percent. A bucket chain unloader typically has a higher through-ship efficiency than a grab crane, but substantially less than a Siwertell unloader.
The main reason for a grab crane's lower efficiency is related to its non-continuous operation; its need to travel deeper into a hold as the unloading operation continues; and its lack of flexibility in the hold. The lower efficiency for the bucket chain unloader is also related to its lack of ability to operate in the hold.
Number three: increase jetty utilization rates
The Siwertell unloader's high through-ship efficiency translates into faster vessel turnarounds and improved jetty utilization rates, increasing the profitability of a terminal. For example, some operators switching to Siwertell unloaders report a reduction in unloading days of 50 percent, translating into a 50 percent reduction in berth occupancy, with returns on investment achieved in less than two years.
Number four: reduce energy consumption
The energy consumption demands of dry bulk handling equipment should also not be underestimated when considering OpEx. Screw-type conveyors have minimal energy consumption demands because of their smooth operating profile and the steady rotation of the screw conveyor. 
Number five: minimize initial investment costs
Higher capacities generally demand higher investment costs, but this varies considerably depending on the type of dry bulk handling equipment specified. For Siwertell technology, it is mainly the maximum ship size to be handled that influences the size and capacity of the unloader.
Taking coal as an example, Siwertell ship unloaders can be delivered with rated capacities of up to 3,000t/h. Capacities for grab unloaders maximize at around 2,000t/h, while bucket chain conveyor-type unloaders are normally limited at a rated capacity of about 2,500t/h.
Because of their high through-ship efficiency, Siwertell ship unloaders need a lower rated capacity to reach the same average capacity as a grab or bucket chain unloader. This means costs savings on the initial equipment investment, and cost savings on the downstream jetty conveyors, because these can also have a lower capacity. 
Number six: minimize equipment weight
Siwertell ship unloaders are lower in weight compared with grab or bucket chain unloaders, so huge cost savings can be made on the jetty as it can be designed for much lower wheel and corner loads. Increasing the capacity of grab cranes and bucket chain unloaders significantly increases their weight, to an unfeasible level in some cases, and therefore the cost of the jetty.
Number seven: reduce ship damage
Ship damage impacts OpEx. A grab is often slung to reach under the hatch coamings during unloading operations; a slinging grab is not easy to control, so collision risks are much higher than with a Siwertell unloader.
All Siwertell unloader movements are well-balanced, smooth and controlled. The vertical conveyor arm moves into and around the ship's holds with minimal risk of collision with the ship's sides. 
Number eight: minimize personnel requirements
The higher the number of personnel, the higher a company's OpEx. A Siwertell unloader can be operated by just one person, either from an operator's cabin or using a remote radio control on deck. 
Grab cranes are typically operated by a crane driver in the driver's cabin, plus additional personnel at the hatch and sometimes one in the hold. A bucket chain-type unloader is often operated by two personnel, one in the cabin and one providing directions from the hold.
Number nine: improve operational flexibility
OpEx is improved by operational flexibility, including the ability to handle a variety of different dry bulk materials, even compacted ones. The inlet feeder on a Siwertell unloader can exert digging forces and therefore discharge compacted materials, such as salt. They can also handle virtually any dry bulk cargo. This flexibility opens up opportunities for operators, enabling them to efficiently compete in commercially intensive markets. 
Number ten: minimize through-life costs
Siwertell screw-type ship unloaders have few moving parts, continuous torque loads, and are extremely reliable. They deliver fundamental operational advantages in terms of service longevity and maintenance demands, which can have a huge impact on OpEx. In addition to this, our quality original equipment manufacturer (OEM) components and spare parts improve OpEx, along with Bruks Siwertell's commitment to continuous development. 
Siwertell unloaders have hundreds of references worldwide and their industry progression and wide installation base enables Bruks Siwertell to have a robust and well-resourced research and development strategy. This ensures that the company leads the market when it comes to the guaranteed lifetime of wear parts, such as screws and tubes for the vertical conveyor.
A recent R&D program, specifically designed to see if it was possible to extend the lifetime of the screw conveyor, concluded in 2022. The results reveal that a five to ten percent increase in component cost can triple the service life of vertical screws and that the improvement of lifetimes of vertical screws contribute to around a 30 percent lower total operational cost per 1,000 metric tons or per hour over five to ten years.
These positive results are applicable to Bruks Siwertell's entire portfolio of new and existing screw-type equipment including all transport screws on Siwertell ship unloaders, loaders and conveyors. In fact, the findings are so convincing that Bruks Siwertell will also implement them as best practice in future product development projects.
It all adds up
When all factors are combined, it is clear to see how technology, design, and an ongoing commitment to enhancements deliver routes to improved OpEx, which, collectively, can have a significant impact on the profitability of a terminal. 
As operators expect decades of service from their dry bulk handling equipment, the projected OpEx of any asset should be considered from the outset, with Siwertell technology representing an impressive return on investment.
 
PLEASE CONTACT US FOR MORE INFORMATION
Share:
More Blogs