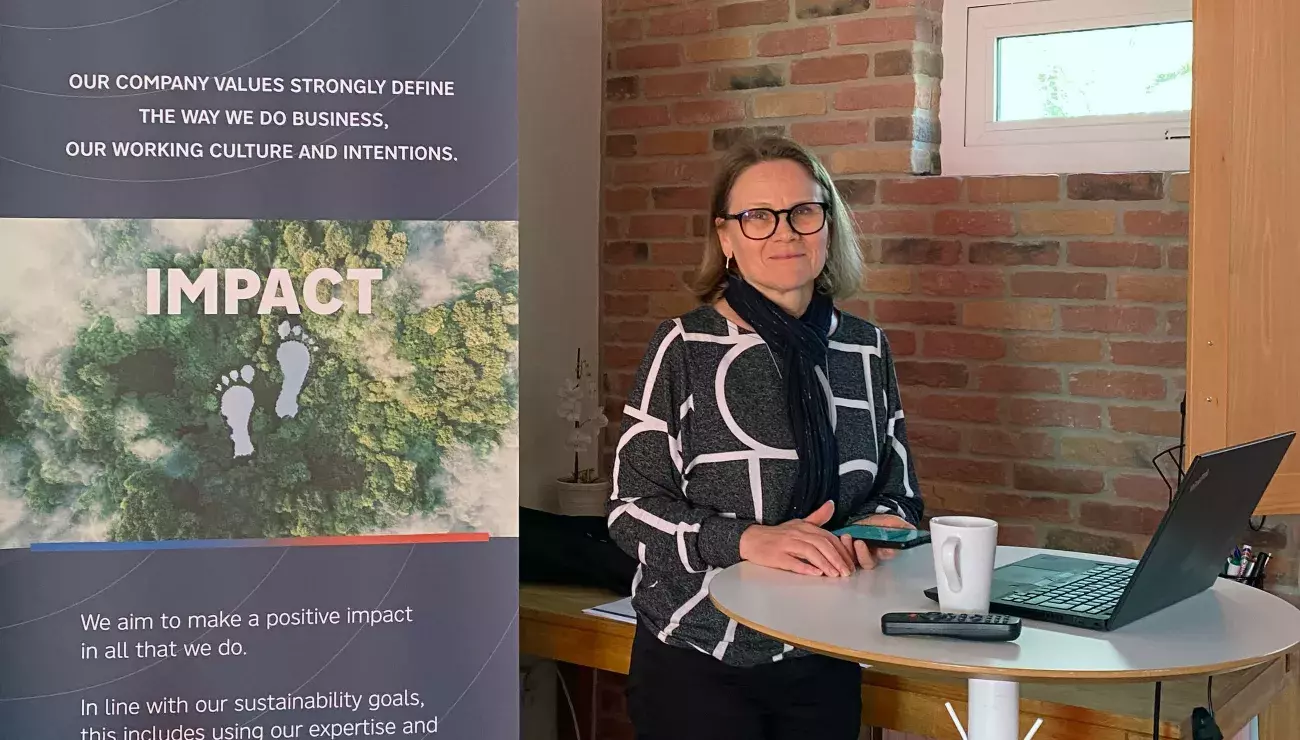 Company values initiative strengthens collaborations and defines corporate culture
Sustainability initiative
14 Jun 2023
The first of a series of workshops has been carried out to highlight the importance of, and establish broader dialogues about, Bruks Siwertell's renewed company values, which are: impact, commitment and teamwork. Tasks built on knowledge, enhanced teamwork and enabled personnel's voices to be heard.
Sustainability goal: social and governance 
In 2022, Bruks Siwertell introduced a system for Group-wide employee satisfaction surveys. The results are recorded as an employee Net Promoter Score (eNPS), which is scaled from -100 to 100. The eNPS value is one of Bruks Siwertell's new key figures. It has only been measured once before, delivering an eNPS score of 25, which demonstrates good levels of personnel satisfaction. By 2030, Bruks Siwertell's aim is to raise this figure to a target score of 30.
Workshops that create the opportunity for dialogue, shared experiences, and for the company to embed its renewed values are not only designed to further personnel satisfaction levels, but also strengthen Group sustainability policies with regard to equal opportunities, business ethics and compliance with codes of conduct.
Common values create a greater understanding of company direction, guiding principles and communication. They also strengthen collaborations and give personnel a sense of heading towards common goals. Shared values act as the glue that binds the organization together, helping it to stay focused on the things that matter. They also add value for all of our stakeholders.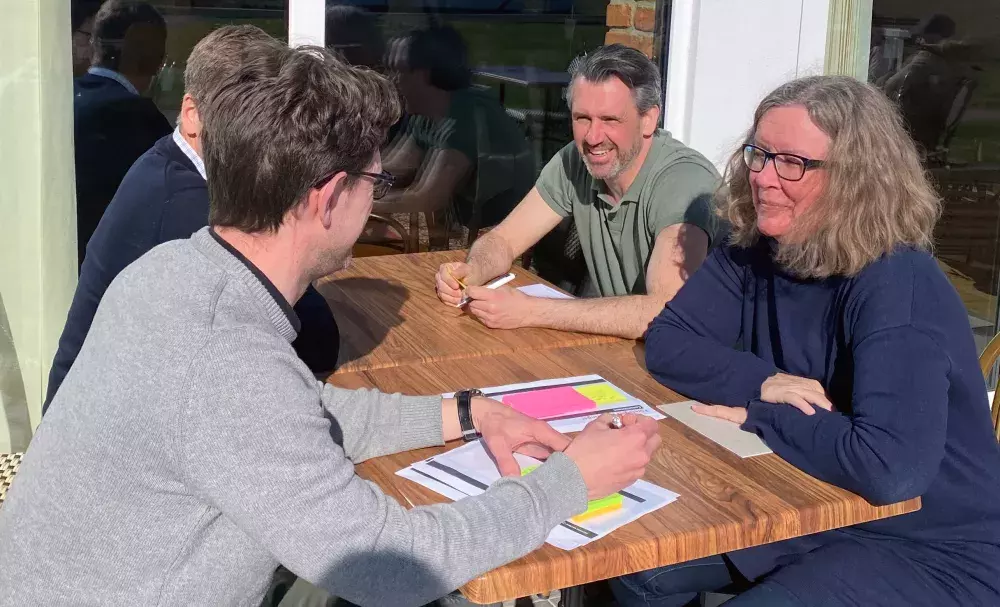 Solution and results
In April 2023, the first of a series of workshops was carried out to initiate dialogues and embed Bruks Siwertell Group's new company values. These workshops will be undertaken Group-wide, and the first of which was held off-site of Group company, Bruks Siwertell AB, in Bjuv, Sweden.
They will all follow a similar three-hour format, but will be developed depending on feedback. During this first meeting, four departments from Bruks Siwertell AB, equivalent to around twelve people participated. Over the course of the year, all fourteen remaining departments will attend the workshops.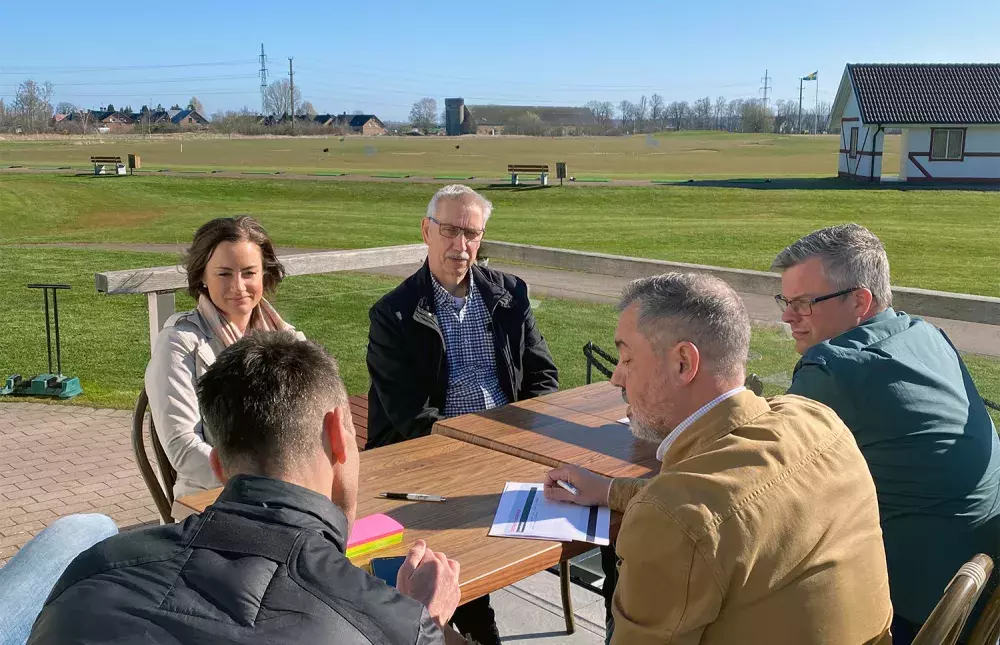 The Group values of impact, commitment and teamwork were discussed, emphasizing their importance in guiding our decision-making, behaviors and corporate culture. They are also fundamental elements in job satisfaction and align with the desire to perform well at work. Renewed values also establishes a common foundation for the whole Group, and helps the company work better as a team.
During the event, teams worked with the values in three different workshops, addressing the questions of: what do the values mean to you and for your team? Which behaviors are connected to different values? What are the purposes of Bruks Siwertell Group's values, and what goals need to be set to achieve them?
Initial feedback from the workshop revealed a mutual understanding of company values, highlighting their importance and visibility and developing an understanding of how they act as a foundation for managing the business.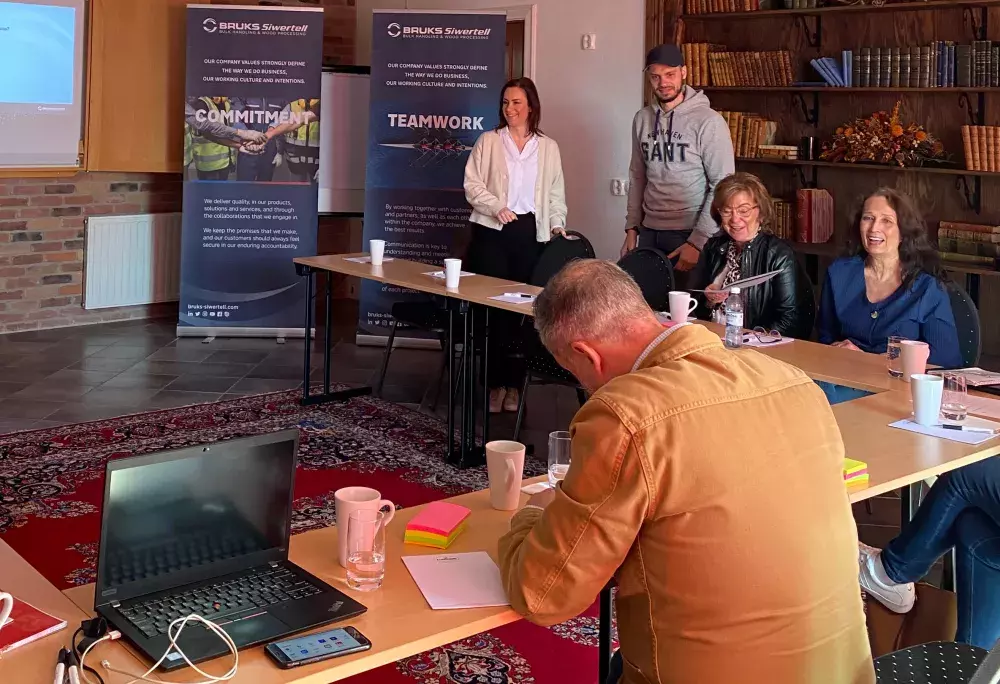 Monitoring and assessing sustainability milestones and achievements
Bruks Siwertell Group's sustainability goals are assessed from an environmental, social, and governance (ESG) perspective, with each initiative falling into one or more of these categories. This is to clarify how different initiatives impact our overall sustainability work, and how their results can be used to maximum effect. It also contributes to our commitment to transparency. All aspects of our sustainability work are designed to be educational, so that we increase our knowledge and adjust our ambitions accordingly.
 
PLEASE CONTACT US FOR MORE INFORMATION
Share:
More Blogs