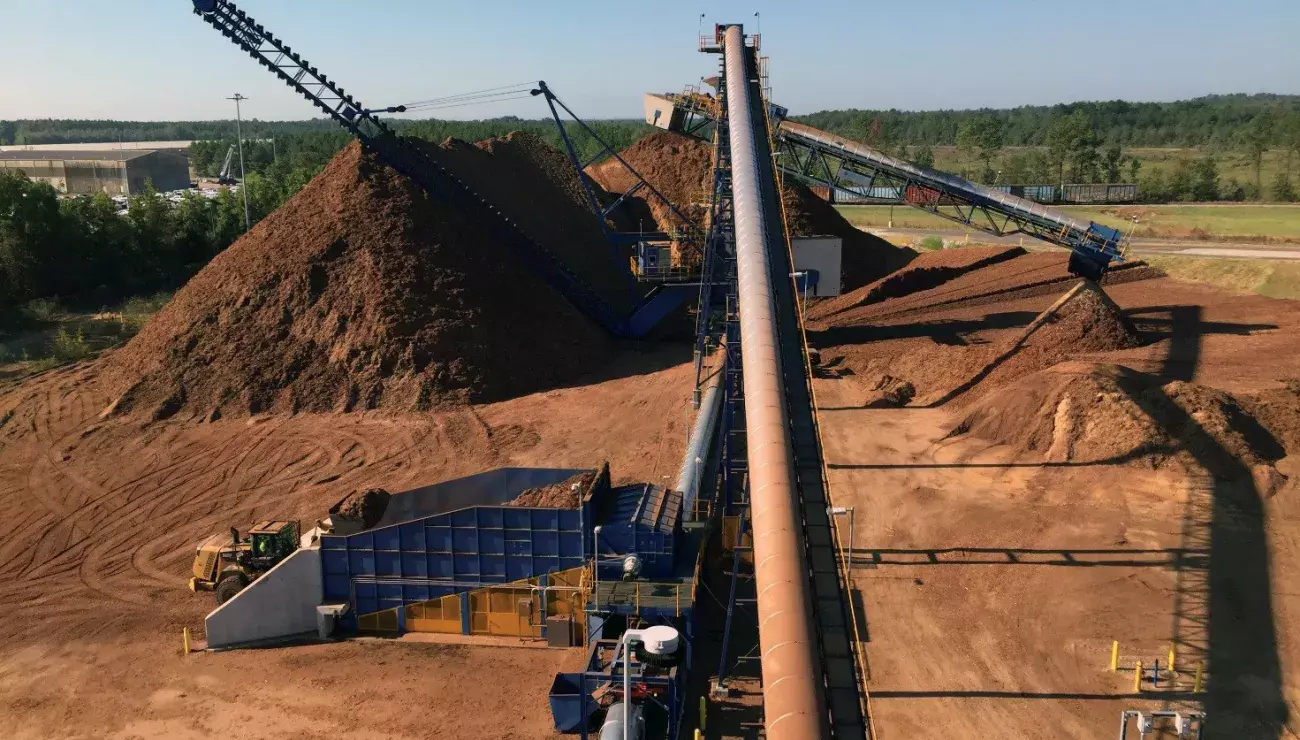 Start-up of turn-key system takes modernized mill into new era
6 May 2020
An integrated system of market-leading equipment now secures a hog-fuel supply line for Georgia-Pacific's Naheola mill, ensuring the facility's future sustainability and capacity increases. 
As part of a strategic move to secure a competitive and sustainable future, Georgia-Pacific's Naheola mill in Pennington, Alabama, USA, is extending its capabilities to meet the needs of the US domestic market, and has brought on line a new biomass boiler and fuel yard.
Commissioned in August 2019, the new yard is served by a comprehensive turn-key delivery from Bruks Siwertell, which now receives, screens, processes, conveys, and stacks and reclaims the bark 'hog fuel' required to meet the needs of the expanding and modernized mill.
Modernization investments
US corporation Georgia-Pacific (GP) is one of the world's leading manufacturers of tissue, pulp, and packaging products. In 2017, GP announced plans to invest around USD 120 million in its Naheola facility. The pulp and paper mill began operations in 1959 and over the years has undergone a series of modernizations and machinery additions, but this is one of the largest projects to date. 
Following the announcement, GP approached Bruks Siwertell for its input in developing and delivering a system that would secure the fuel supply to the mill's new biomass boiler. "We were ultimately chosen for the contract because of our many years of experience," says Troy Mann, Project Manager, Bruks Siwertell. "We know how to process and handle this kind of fuel and have successfully delivered a number of similar installations of both this type of bark fuel-yard and all the other equipment that is often associated with it. Our ability to deliver a turn-key system was also influential in securing the contract."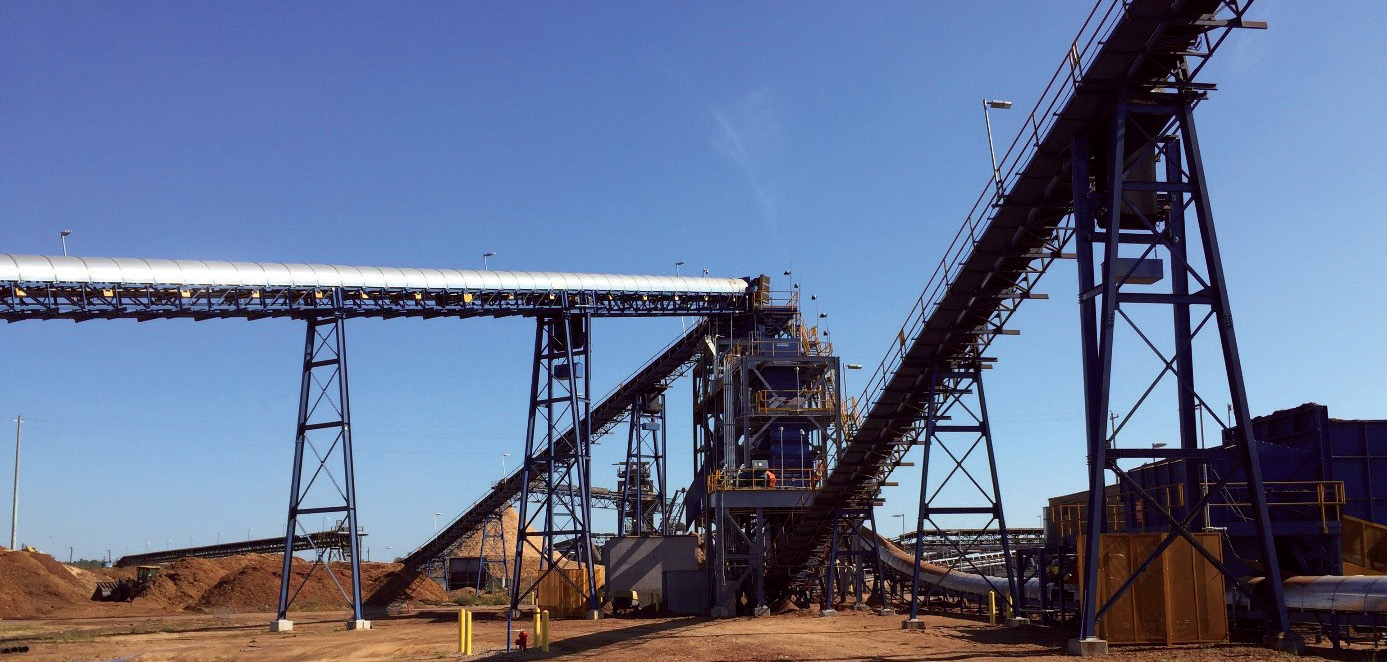 An integrated, turn-key solution
In-depth discussions with the mill and its owners ultimately resulted in a 260t/h fuel yard receiving and stack-out system, with a corresponding 96t/h fuel reclaim and boiler feed system being ordered. 
The delivery scope comprises two drive-over truck dumpers with receiving hoppers, six partially-covered belt conveyors, a hog and screen tower, a vertically-fed hammer hog with disc scalping screen, a three-meter circular overpile stacker reclaimer (COSR), and an emergency reclaim hopper. 
The Naheola mill buys in bark from external sources, as well as using bark generated from its existing log line. The new systems screen and process all of the bark. "Hog fuel, such as bark, is a waste wood product, but its value in energy production is increasingly recognized, making it ever more popular. However, how it is handled has a direct impact on material quality and therefore on its energy yield," explains Mr Mann. "Understanding its requirements and developing systems that handle, process and store it in an optimal way delivers significant benefits to an operator."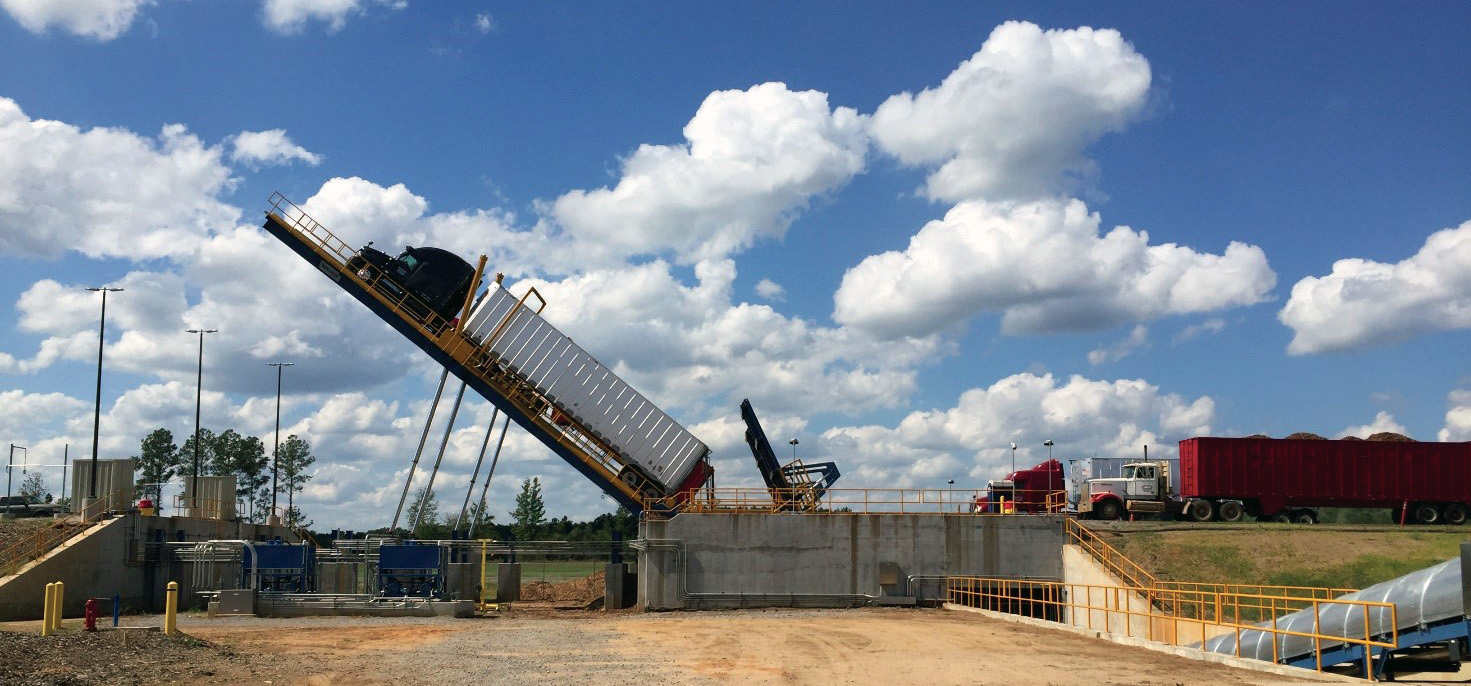 Reduced running costs
"The Bruks COSR offers a very efficient combination of automated storage and reclaiming technologies that work independently of each other and ensure this essential material quality," he highlights. "The systems are automated, which reduces operating costs, and the circular piles are zoned to ensure that the oldest material is always being reclaimed first." 
"Also, bulldozers are no longer needed to move material around, which maintains the quality of the bark and substantially reduces compaction of the piles," Mr Mann adds. "Compaction can cause problems because clumps of material do not burn completely or as evenly in the boiler and the weight of bulldozers on a pile mechanically degrades the bark. 
"The combination of all our equipment working together, as an integrated system, right from receiving the material, though all its phases, until it is required to feed the boiler, offers the Naheola mill levels of material handling efficiency fit to secure its future. Our commitment to ongoing customer service means that we are on hand for the lifetime care of the equipment as well," concludes Mr Mann. 
For more information, please send an email to sales@bruks.com
PLEASE CONTACT US FOR MORE INFORMATION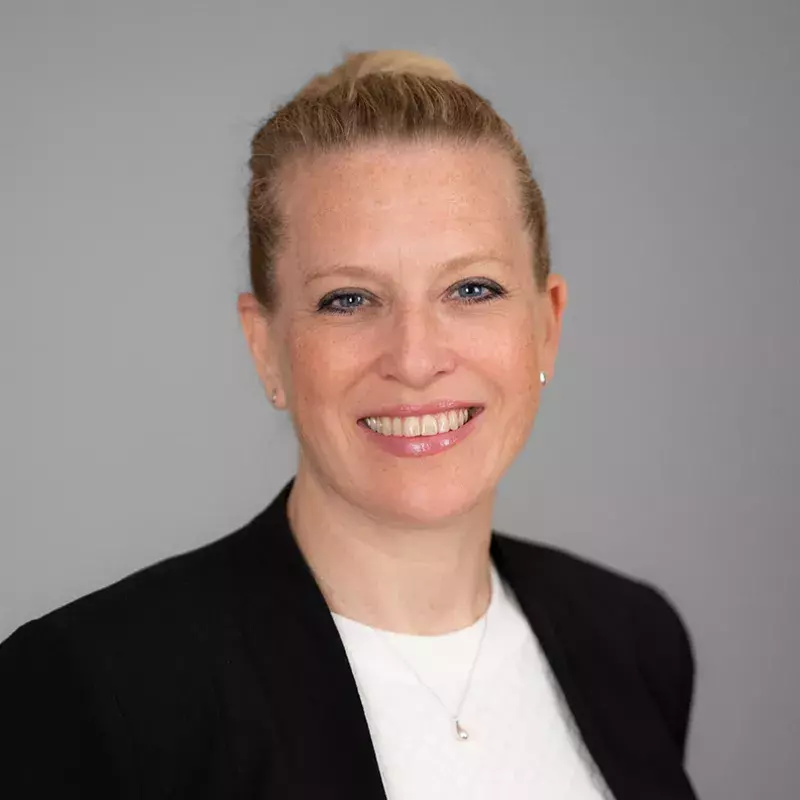 Director of Marketing Communications, Bruks Siwertell Group
Emily Brækhus Cueva
+46 706858023
Share:
More Blogs