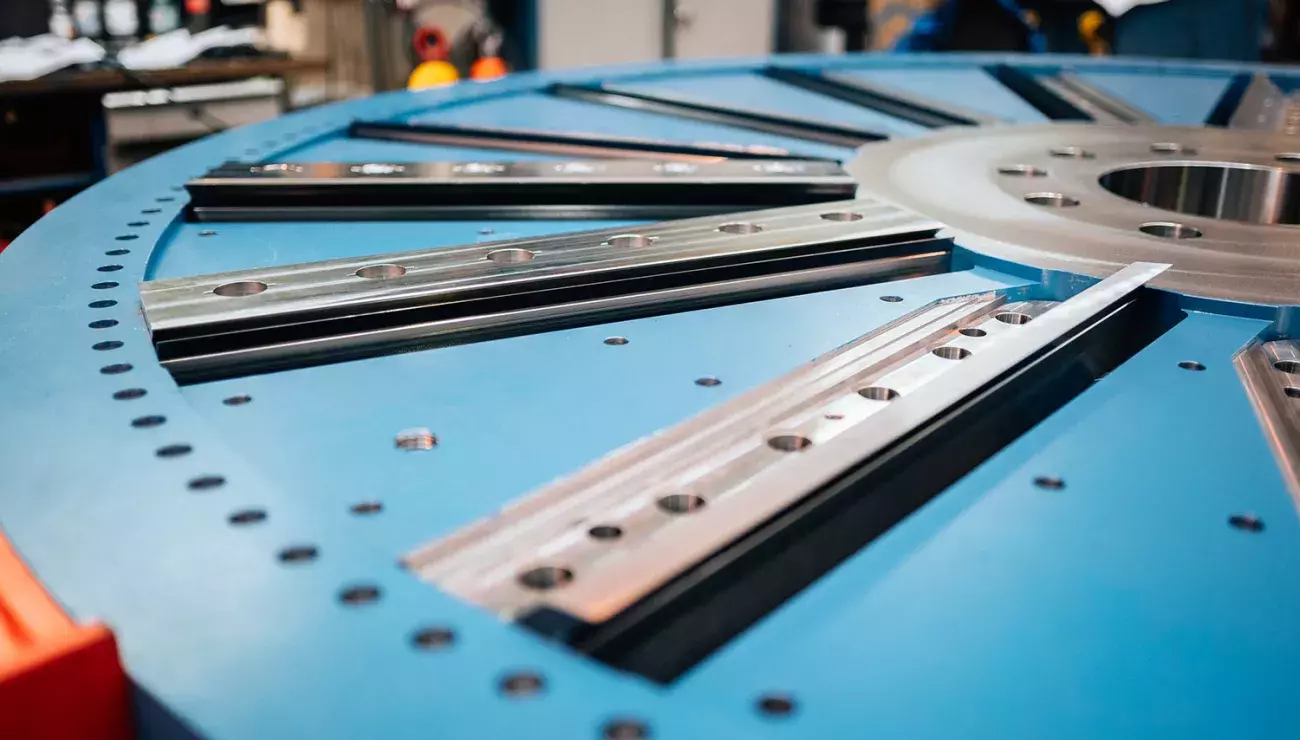 The disc chipper makes its renaissance
27 Apr 2020
A disc chipper undeniably delivers the best wood chip quality for paper manufacturing due to its ideal cutting geometry; a scissor-cut versus the guillotine-cut of the drum chipper. In its prime, the disc chipper took pride of place as an essential element in large pulp or paper mills, feeding production processes with high-quality wood chips that produced premium results. 
As these industries scaled-back production over the last three decades, in conjunction with falls in newspaper sales, the popularity of the disc chipper declined. Today, however, it is enjoying a revival, and to complement that, Bruks Siwertell has undertaken a comprehensive disc chipper enhancement program to meet modern demands.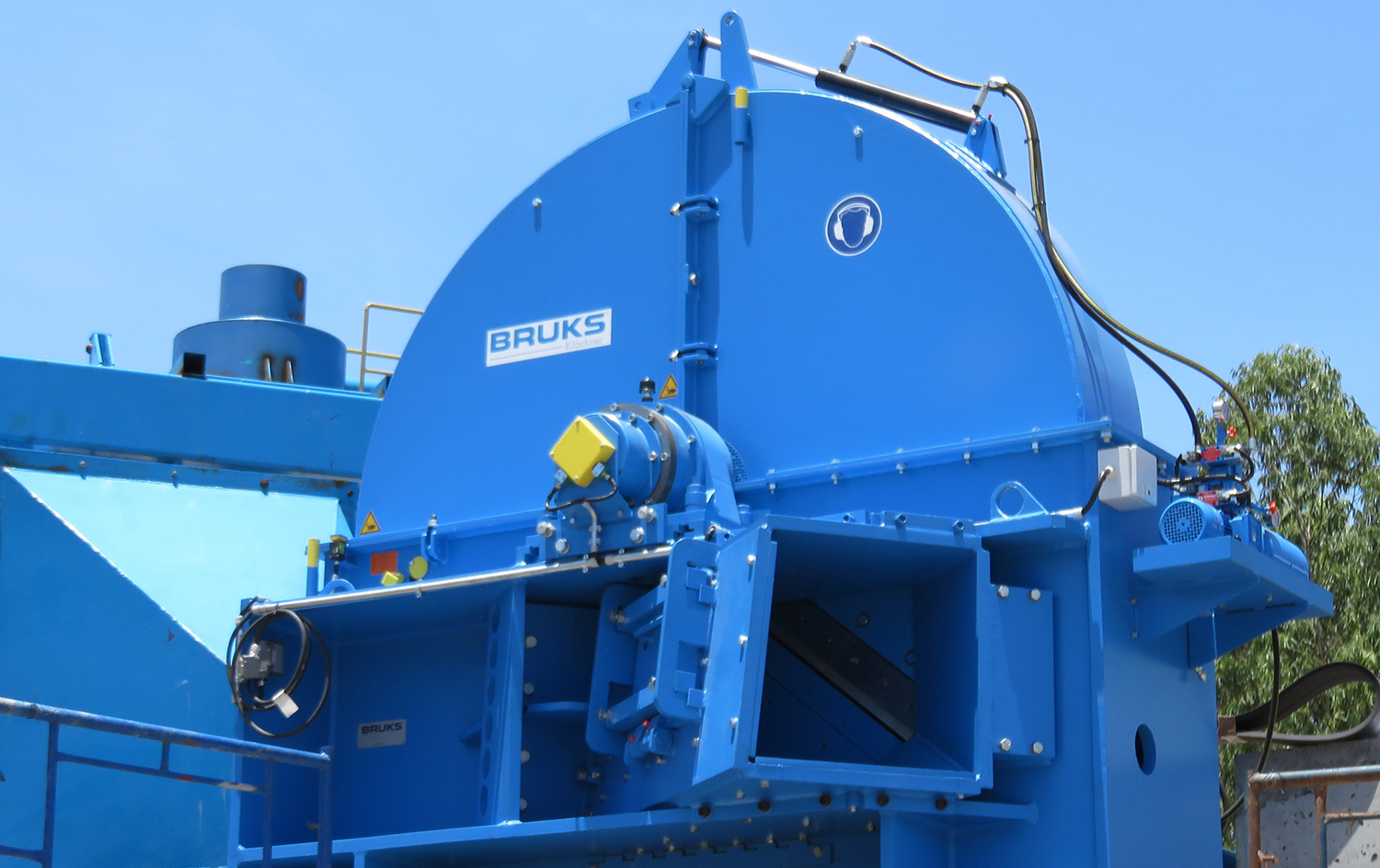 The program includes new features not present in previous Bruks disc chipper models such as an extended setting range for chip length and thickness. The high quality of the wood chips is achieved through a scissor cut of knife-and-counter-knife across the fiber, with the cutting angle defined by the disc chipper's geometry. Improvements have also been made to safety, wear parts and maintenance intervals, and ease of use.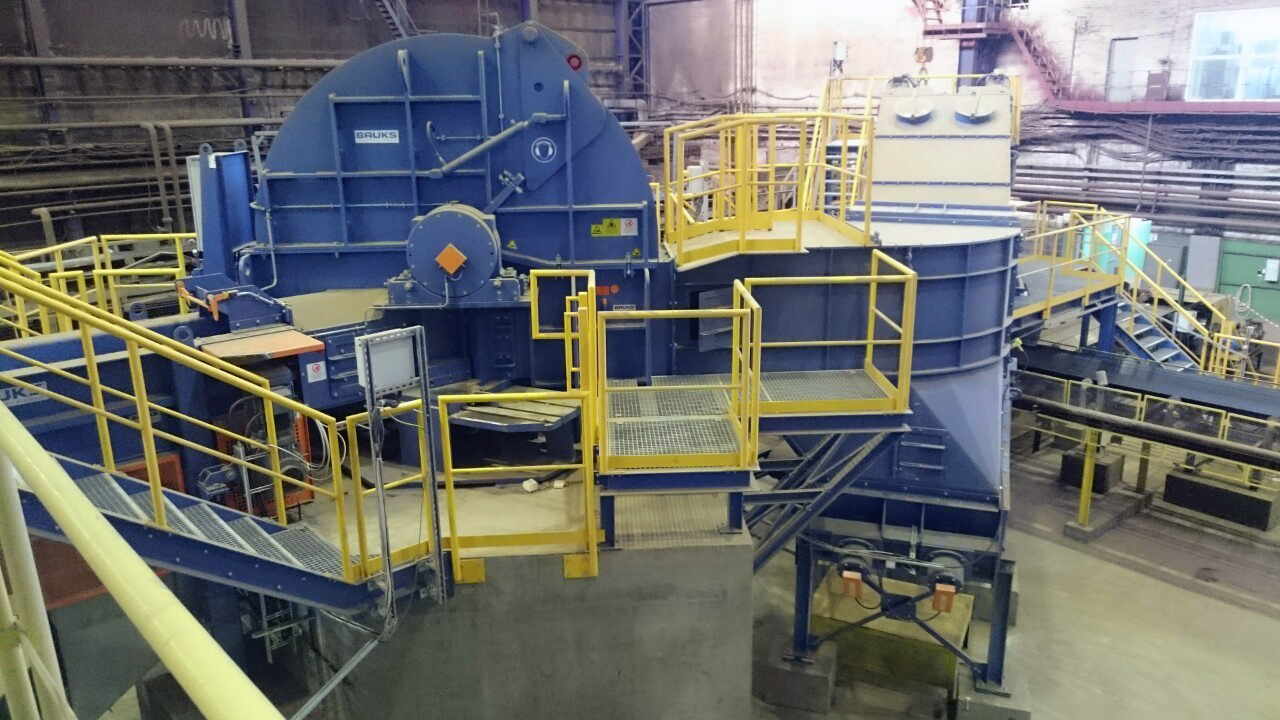 A Russian revival
Some of the increasing market demand is coming from Russia. For example, in the east, Russian sawmills primarily use disc chippers of Russian design. Regardless of the basic machinery condition of these disc chippers, which is generally good, wear inevitably happens, and with former manufacturers no longer on the market, procurement of spare and wear parts is a challenge for these operators. 
Chipping discs, in particular, are neither easily sourced on the open market nor easily manufactured. Doing so requires wood-processing experience, technical know-how, and mechanical capabilities.
Fortunately, Bruks Siwertell is able to leverage its lengthy experience with disc chippers to develop replacement discs for Russian chippers, reviving its old program. The first replacement disc for a Russian-designed disc chipper has been developed; a revival solution that has proved very satisfactory for the customer. The new chipping discs have proved themselves in performance, demonstrating reliability and cutting consistency. 
Bruks Siwertell has now integrated chipping discs with diameters of 1.5, 2.0, 2.5 and 3.0m into its portfolio. Existing designs have also been developed further and optimized with regard to ease of use, maintenance and safety. 

Ultimately, the development programme shows that through ongoing product development, Bruks Siwertell is able to offer high-quality, reliable disc chippers that meet the market's changing needs.
 
PLEASE CONTACT US FOR MORE INFORMATION
Share:
More Blogs