Siwertell's new port-mobile grain unloader meets widespread market demands
18 Jan 2018
Expanding on the capabilities of Siwertell's proven road-mobile unloaders; we have launched a totally-enclosed port-mobile unloader for grain that offers operators a scaled-up version of this technology, with all its other market-leading qualities and without the associated infrastructure costs and restrictions of a large-scale static system. The unloader is available in two sizes; a 400t/h and a 600t/h, our smallest-footprint 600t/h unloader to date. Both sizes are capable of discharging vessels up to 60,000 dwt. 
Traits of distinction
Our new port-mobile unloader addresses the need for cost-effective, efficient grain handling head-on by offering proven operational longevity and reliability, and low maintenance and running costs. Our new unloader is designed for and provides some distinct advantages to the grain sector, where pneumatic systems are commonplace. 
A pneumatic unloader can only operate its intake nozzle in a vertical direction in the hold opening, whereas the Siwertell unit is able to access practically all areas, including the troublesome area underneath the hatch opening and corners. This is a result of the +/- 30-degree movement in the unloader's vertical arm, which directly translates into unloading efficiency improvements and less material for the payloader to move at final clean-up.
Furthermore, it offers the same discharge rate as a pneumatic unloader, but due to its dramatically lower conveying velocity, cargo is handled much more gently, significantly reducing degradation; a critical element in grain handling.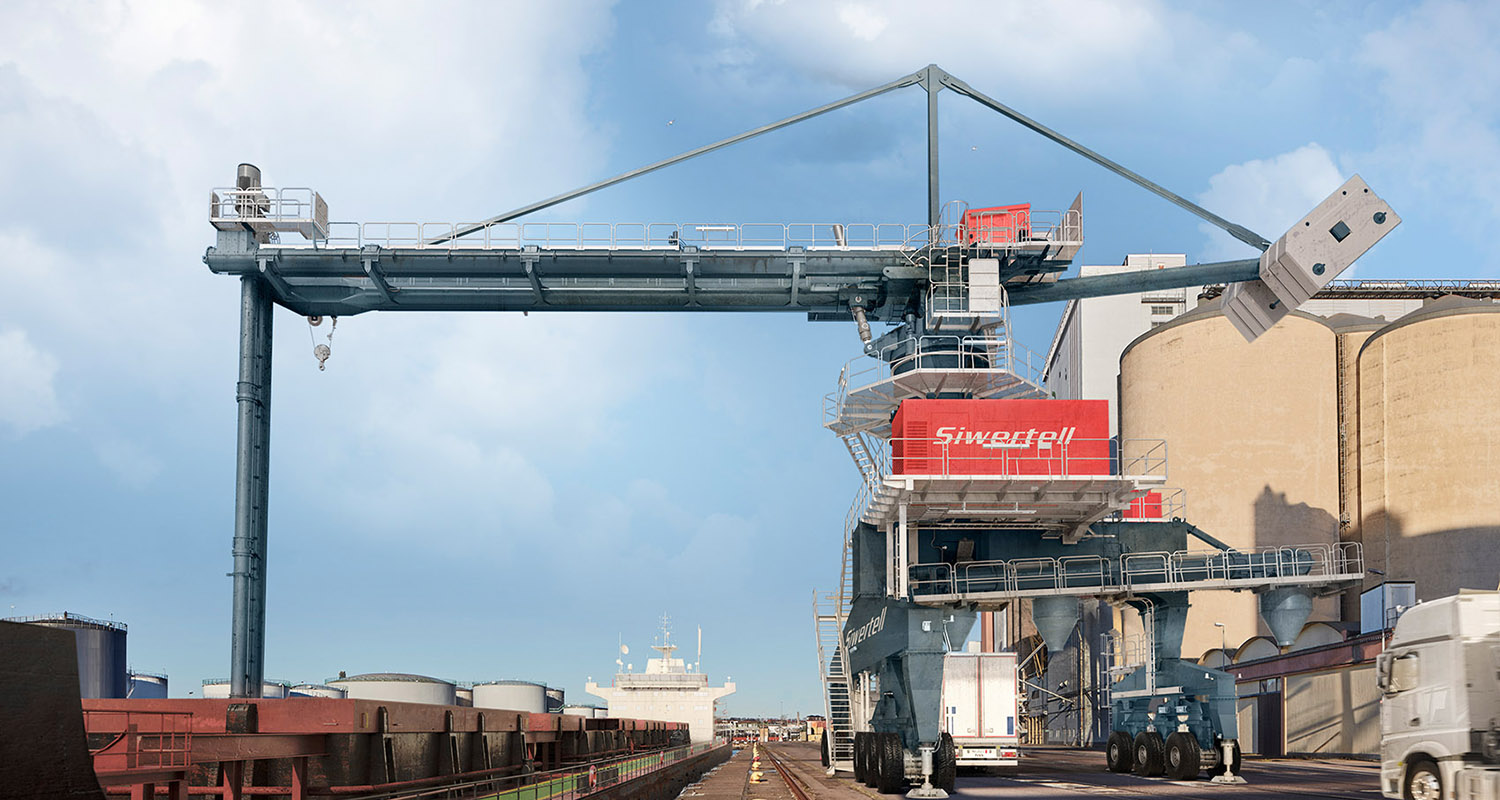 Steady cargo flows
To ensure consistent cargo flows from the ship to receiving trucks and to minimise the impact of truck-changeovers, the unloader is equipped with a large-volume intermediate surge hopper.
This allows discharge operations from a ship to continue even if no trucks are imminently available. An intelligent control system monitors the level of cargo in the hopper and prevents over-filling, as well as controlling the discharge rate to the hopper.
The port-mobile unloader uses a set of heavy-duty rubber tyres and when not in use, it can relocate and stow elsewhere, leaving port thoroughfares and key operational areas clear. It benefits from a variety of navigation aids, such as manual steering and a steering system pre-programmed with several driving modes
Share:
Categories: Bulk unloading
More Blogs