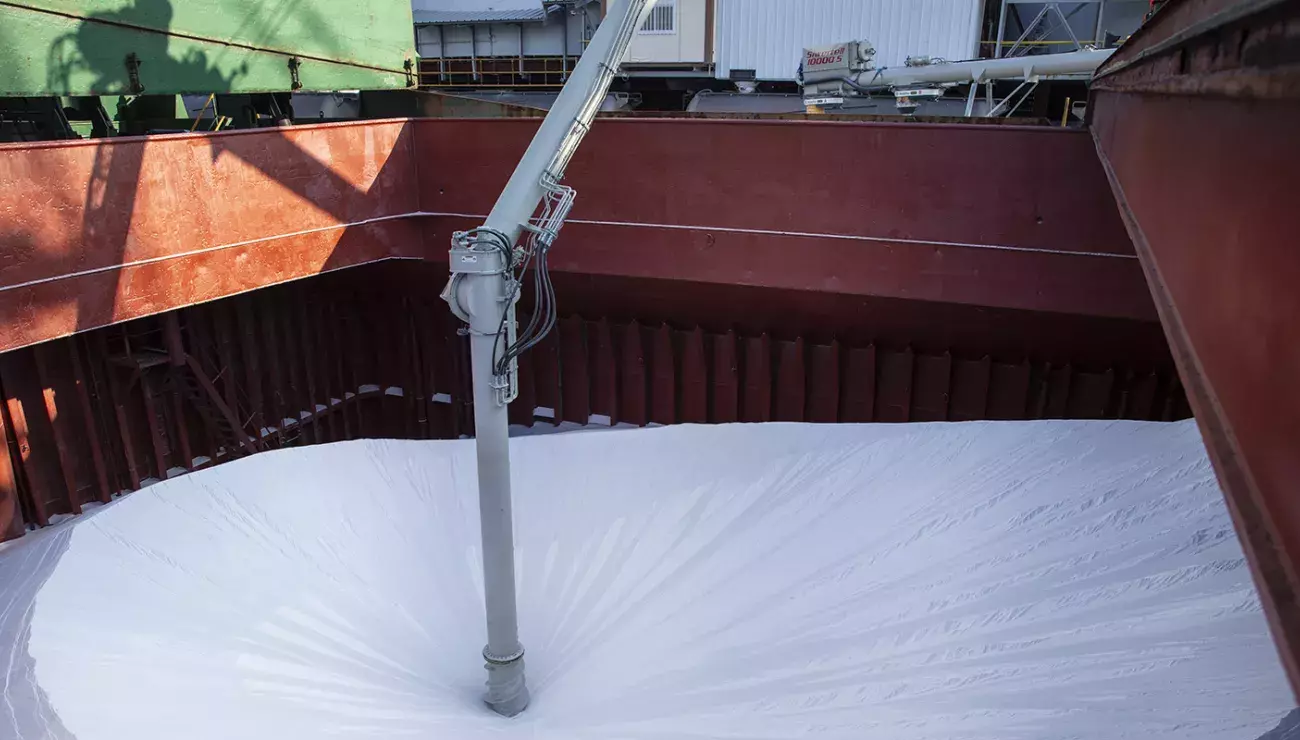 Road-mobile alumina unloader exceeds expectations in France 
7 Nov 2022
Handling alumina, the valuable, powdery bulk commodity used in the production of the endlessly recyclable metal, aluminum, is a Trímet France speciality. At the end of 2021, Bruks Siwertell enhanced these capabilities further with the delivery of a new Siwertell 10,000 S next-generation road-mobile unloader to the company's alumina import facilities in France's largest port, Marseille.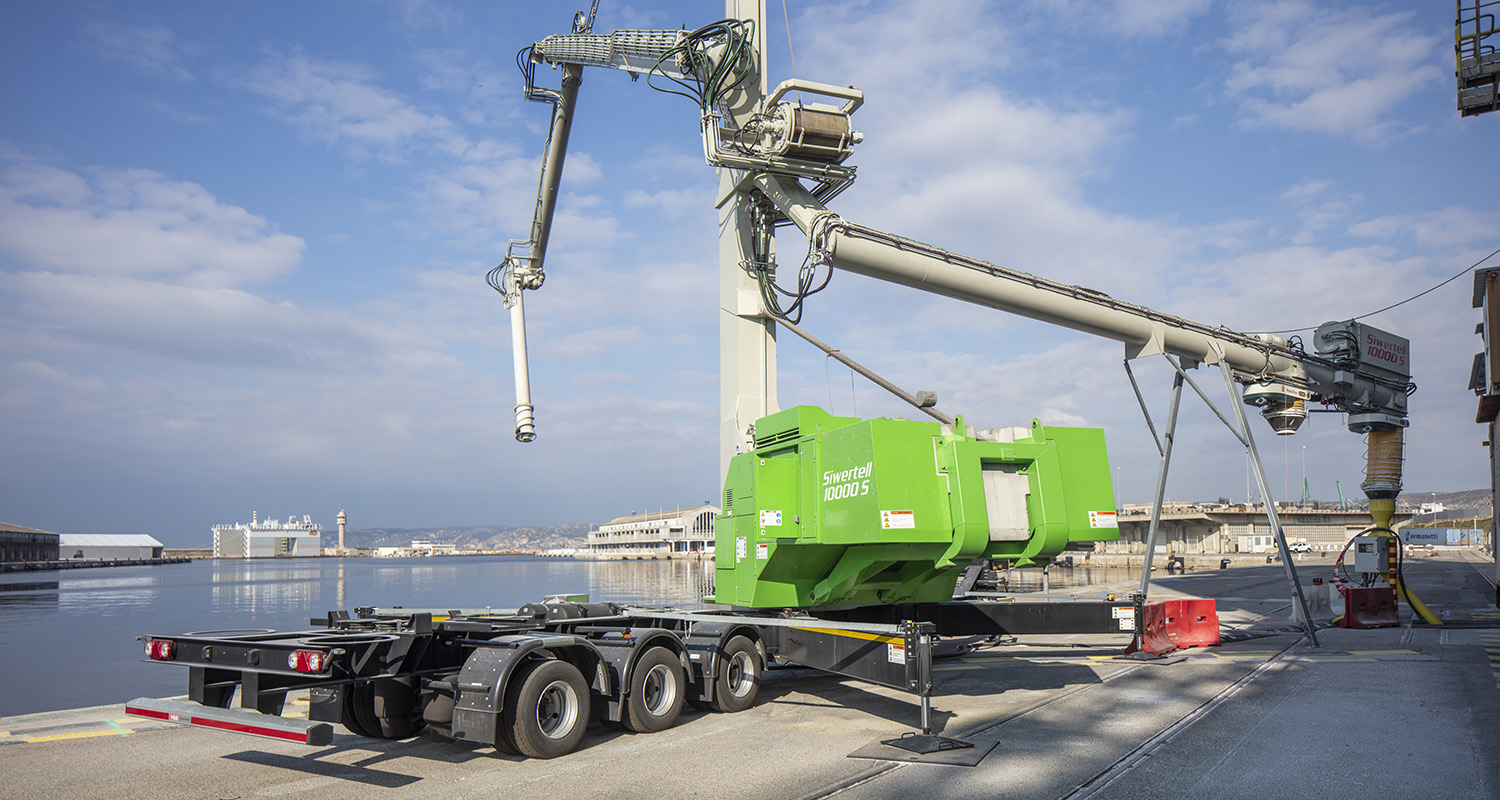 Speeding up at the berth 
Trímet France, part of Germany-headquartered, Trimet Aluminum SE, principally receives vessels from Greece and Ireland, with the largest standing at around 14,000gt and the smallest close to 6,000gt. Shipments of alumina are discharged to silos, ready to be sent in rail wagons to a long-established aluminum-producing factory in Saint-Jean-de-Maurienne, south-east France.
"One of the biggest challenges for us has been to reduce the time that a vessel stays at the berth," explains a spokesperson for Trímet France. The faster vessels can be turned around the higher the utilization rate of the jetty, delivering better profitability for the terminal. With an expected alumina intake of around 50,000 metric tons into the port in 2022, the majority of which will now be handled with the new road-mobile unloader. 
Siwertell unloaders are based on screw-conveying technology and offer high, continuous through-ship efficiencies. They can reach into the corners of a vessel's hold, including under the hatch coamings, because of the range of movement in the horizontal conveyor and the pendulum capability of the vertical arm, which also means that assistance from payloaders is kept to a minimum. 
"The mobility of the equipment's conveying arm is definitely an advantage for achieving faster vessel turnarounds, and allows us to operate everywhere in the holds," says Trímet France.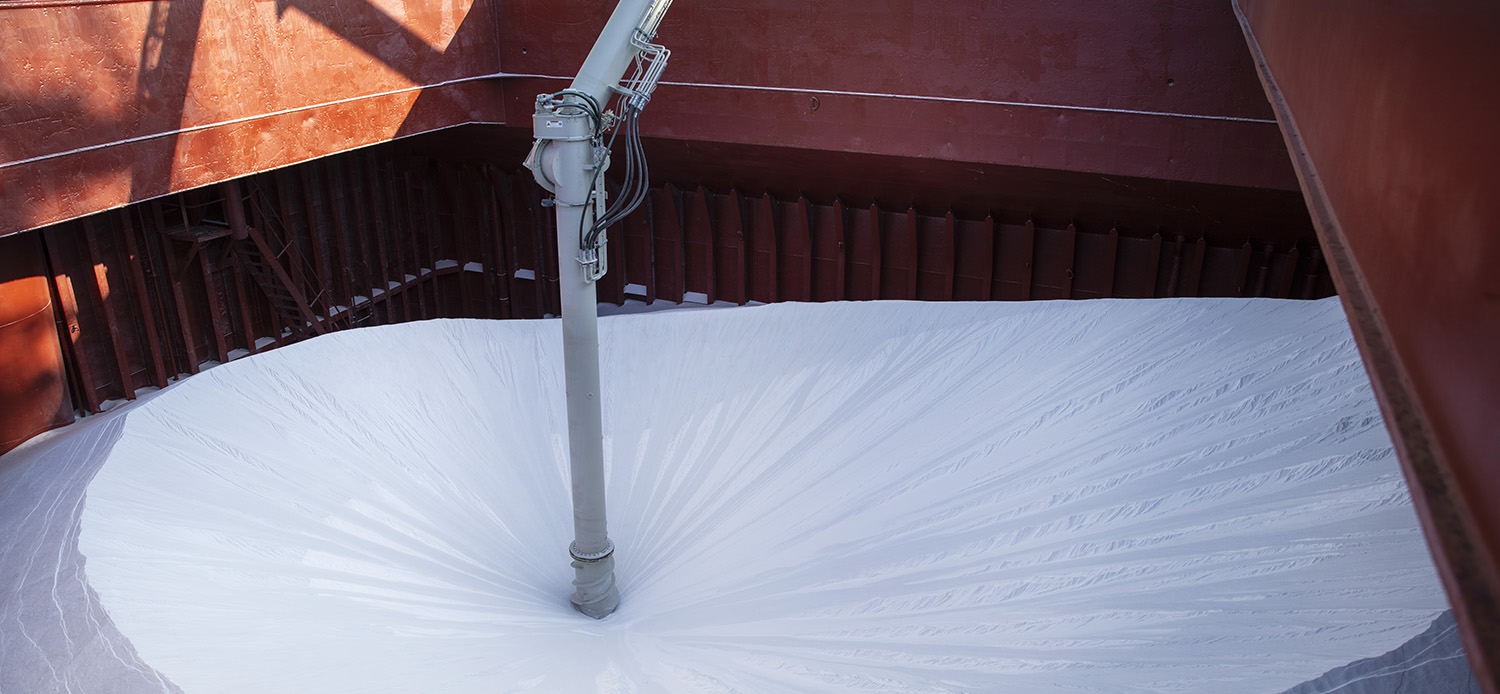 Exceeding unloading expectations
For around a year and a half, Trímet France leased an older Siwertell 10,000 S unloader from another Bruks Siwertell customer. "We did this before deciding to buy a new, next-generation electric-drive model," says the company. "Environmental issues have an important place in our mind. So, we are happy to reduce emissions, and the noise of the engine, with this electric Siwertell version."
The new unloader has a designed rated capacity of 130t/h for discharging vessels up to 10,000 dwt, it also features advanced digital capabilities. Fitted with the Industrial Internet of things (IIoT) device, CompuLab, owners of next-generation models have safe, remote access to extensive monitoring, follow-up support, diagnostics and troubleshooting. 
Trímet France highlights the additional performance capabilities of its next-generation road-mobile unloader. "The remote control is particularly useful," says the company. "Operators are able to see precisely if the unloading is efficient, so we can reach a discharge capacity of 150t/h. This is over what we expected. Also, the digital capabilities mean that Bruks Siwertell is able to check any problem that occurs on this Siwertell unloader in real time."
During commissioning Trímet France noted that the remote control needed further attention. "We were grateful to Bruks Siwertell for its reactivity to solve the issue, and are continuing to work together to find a solution to reduce noise from the screw because we are situated very close to neighbours," it adds.

Enclosing the dust 
Environmental protection legislation is often a driver for the adoption of enclosed dry bulk handling equipment, and prior to the Siwertell unloader installation, Marseille's port administration had requested that Trímet France reduce its dust emissions. 
All Siwertell ship unloaders have a totally enclosed conveying line from the hold, where the inlet feeder draws material into the vertical screw conveyor from beneath the surface, to the receiving facility, offering close-to-zero dust emissions and eliminating any wasteful spillage. 
They also operate with a layer-by-layer unloading process, which minimizes the chance of airborne emissions from avalanches in the cargo hold. This is further reduced because of the equipment's excellent hold reach. 
For road-mobile unloaders, a dust filter is installed at the top of the loading conveyor. It creates negative pressure and minimizes the risk of dust emissions at the transfer point where material leaves the unloader and enters the receiving equipment. It automatically returns the collected dust to the conveying system.
Minimizing degradation maximizes profits
In addition to offering efficient, environment-friendly alumina handling, with no spillage and very low energy consumption, the Siwertell unloader minimizes material degradation, which delivers a particular benefit to the alumina industry that goes further than the port.
Alumina is sensitive to degradation and therefore has a high propensity for the production of powdery fines. These have a significant impact on a smelting plant's energy consumption; the lower the percentage of fines, the lower the temperature required in the process.  
"In the midst of soaring energy prices, any reduction in fines has a huge economic impact, and offers better cost control for the plant," explains Jörgen Ojeda, Sales Director Mobile Unloaders, Bruks Siwertell. "We are not only keen for more port operators to benefit directly from our market-leading alumina handling capabilities, but in addition to this, for these advantages to extend to substantial savings for the global alumina industry as a whole."

Support beyond deliveries 
Siwertell road-mobile unloaders provide a flexible, efficient solution for customers that have operations at more than one location. They can be folded down and relocated in under an hour. In the future, Trímet France plans to trial these capabilities, and transfer the equipment to its other sites to test if this solution could be successfully transposed elsewhere.
"We have really had a chance to get to know Trímet France and its operations, initially over its leasing of the older road-mobile," continues Ojeda. "This was a valuable experience and over this time, we supported the company with any servicing needs.
"We hope that Trímet France will continue to benefit from the enhanced capabilities of its new road-mobile unloader for many years to come, and we look forward to helping the company with its plans for the future," he concludes.
---
Alumina: a billion dollar point
Bruks Siwertell's ship loaders and conveyors are well-established as preferred bulk material handling systems for alumina across the world, but it has even more to offer. 
Bruks Siwertell can demonstrate that Siwertell screw-type unloaders outperform established alumina unloading methods, including grab cranes and pneumatics, to such a degree that across the global alumina industry, savings could reach the billion US dollar mark.
Alumina is an expensive dry bulk commodity, and its spillage costs the industry millions of dollars every year. During alumina unloading, some grab cranes can spill up to one and a half percent of a shipment. In contrast, independently-observed tests with Siwertell road-mobile unloaders showed no loss of bulk material. Eliminating spillage and minimizing dust creation deliver additional savings in clean-up costs as well. 
Pneumatic systems do not incur spillage on the scale of grab cranes, but they are less efficient, demand more energy and cause significantly higher material degradation than Siwertell unloading systems. Alumina degradation, and the presence of powdery fines, has a major impact on energy costs in the smelting process; reducing fines, reduces production costs.
Few investments can totally transform an industry, but by making the switch to a Siwertell screw-type unloading system, this is exactly what is on offer, saving alumina plant owners and operators a fortune and delivering major environmental benefits.
 
Share:
PLEASE CONTACT US FOR MORE INFORMATION
More Blogs