Rapid delivery schedule keeps long-term customer competitive
24 Jul 2020
Occasionally customers require delivery and installation schedules far beyond traditional timescales and when these are needed Bruks Siwertell responds; Martin Operating Partnership's Texas terminal is one such operation to benefit from this capability 
Martin Operating Partnership, part of Martin Midstream Partners LP, is a major name in the handling of sulfur prill, which is used across a wide variety of industries including agriculture, water treatment works and food processing. Comprising sulfur baked into hemi-spherical pellets, and exported through its facility in Beaumont, these high-purity, split-pea sized pellets require specialist handling systems.
In 2019, Martin Operating Partnership approached Bruks Siwertell for a new set of bulk handling equipment, including belt conveyors and a rail-travelling ship loader, for its sulfur prill facility in Beaumont, Texas.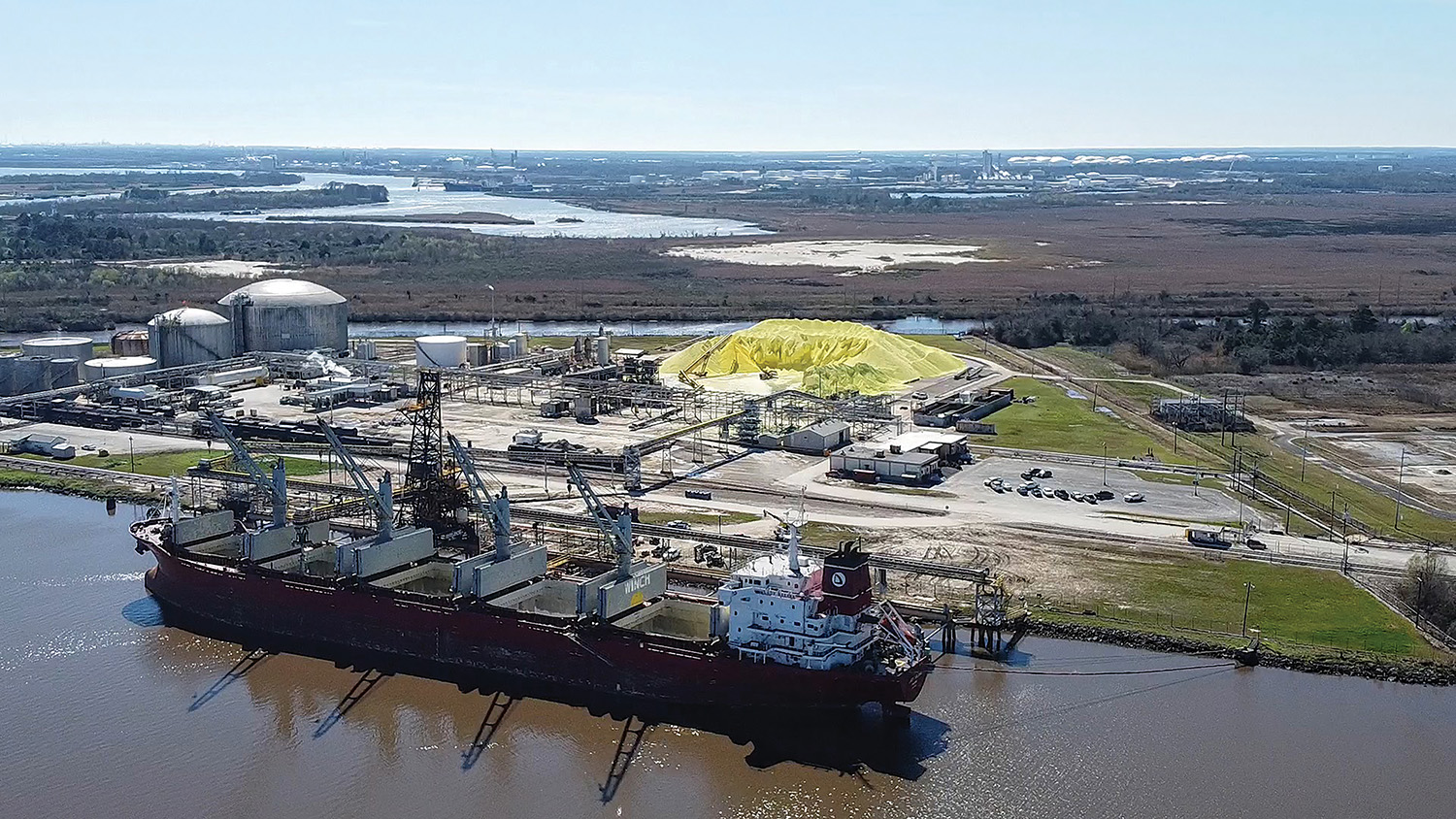 Accelerated delivery schedule
Martin Operating Partnership has been a customer for over 15 years and turned to Bruks Siwertell as a partner that it knew it could rely on. Weighing up its experience of previously purchased Bruks loaders, as well as positive reports from other customers, Martin Operating Partnership made the decision to once again put its faith in this equipment. 
"The terminal's existing machinery needed to be replaced," explains Bruks Siwertell Sales and Marketing Vice President, Ken Upchurch. "This was a turn-key project including engineering, fabrication, assembly, transport and installation, all of which needed to be completed within an extremely aggressive schedule.
"By using local subcontractors and fabricators, which we supervised, we were able to meet the timeframe, delivering major subcomponents of the installation to the site for the final assembly," Mr Upchurch continues.
"We were able to complete the project in seven months, and by January 2020 it was fully operational," he says. "This is a very short deadline for the installation of a loader and conveyors that handle sulfur prill at 1,500t/h."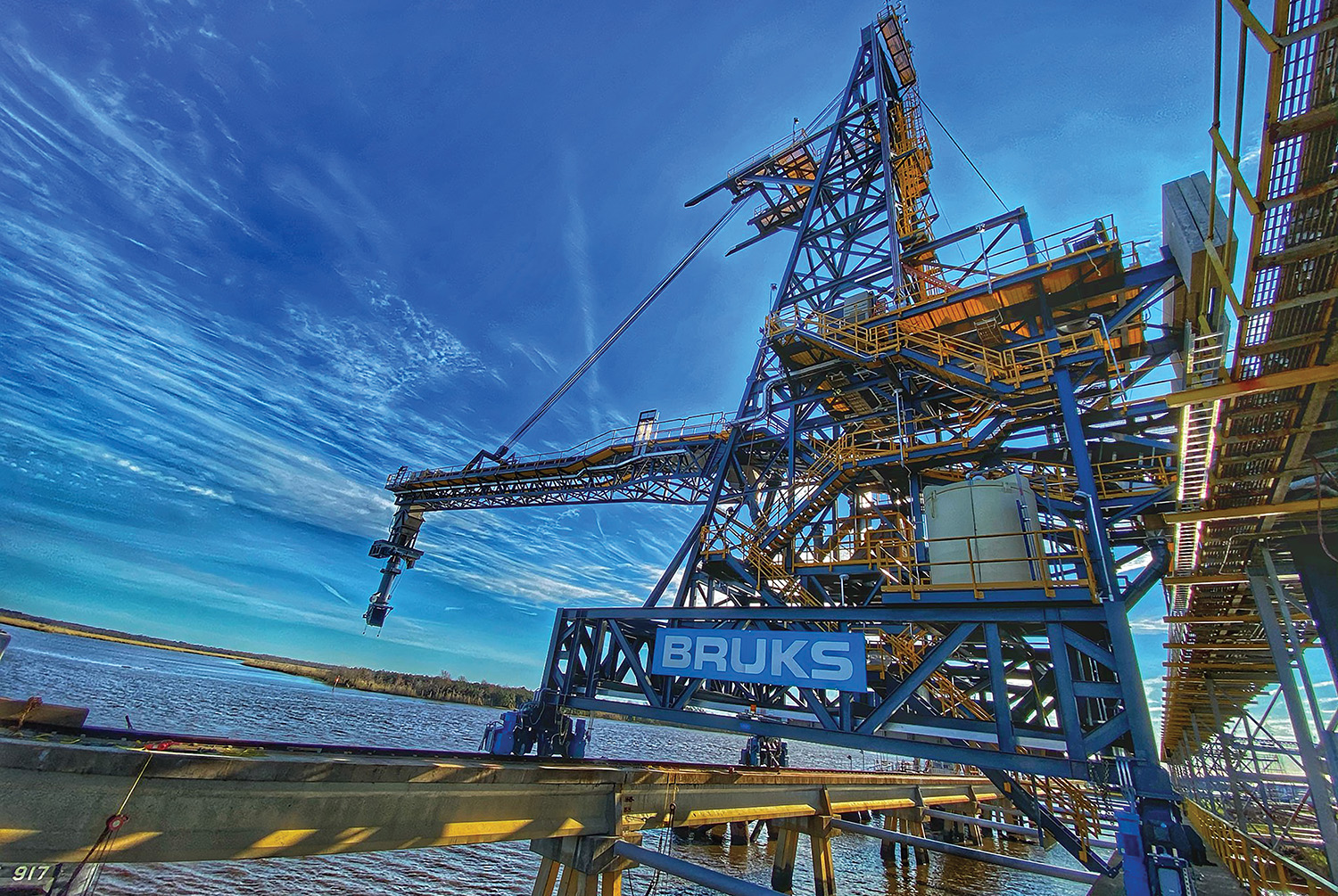 Protecting the environment 
Sulfur prills can be left safely in the open air, as indeed Martin Operating Partnership does at its Beaumont site. However, when handling this dry bulk material, every measure should be taken to prevent the formation of sulfur dust. 
The new loader and conveyors are fully enclosed with dust-removal systems, which eliminate spillage and emissions from the export process. "The environmental design features minimize the impact of sulfur on the local environment and reduce material losses during loading to an absolute minimum," explains Mr Upchurch. "While the machine is in operation, it offers uninterrupted loading and is the most efficient way of loading sulfur prill into a vessel. In turn, this reduces loading and transport costs, because the vessel spends less time in port. 
"We design all our machines to be able to handle sulfur with care – in the case of Martin Operating Partnership, the new loader also avoids the crushing forces which would turn the prills into dust," he adds. 
Specialists in sulfur 
"Working on an accelerated timeline is something that we are often asked to do, but there are never any shortcuts. Sulfur is a sensitive material and we specifically design our equipment to handle it," Mr Upchurch says.
Bruks Siwertell has a huge collective experience of handling sulfur from contracts around the world. In addition to loaders, such as the one delivered to Martin Operating Partnership, the company offers high-capacity Siwertell unloaders. These are the only continuous ship unloaders able to handle extremely volatile, powdered sulfur in a totally-enclosed environment. To achieve this, they are fitted with the Siwertell Sulfur Safety System (4S), which detects and extinguishes fires early, shutting down the system to stop their spread. "So, you could say that sulfur is something of a speciality for us," he notes. 
A better normal
Following the completion of the contract – and a short celebration to inaugurate the system going from planning to full operation in just a few months – Martin Operating Partnership can now continue its exports using high-performance, safe equipment that protects the environment. "In the end, our relationship is stronger than ever," Mr Upchurch reports.
 
For more information, please send an email to sales@bruks.com
Share:
More Blogs