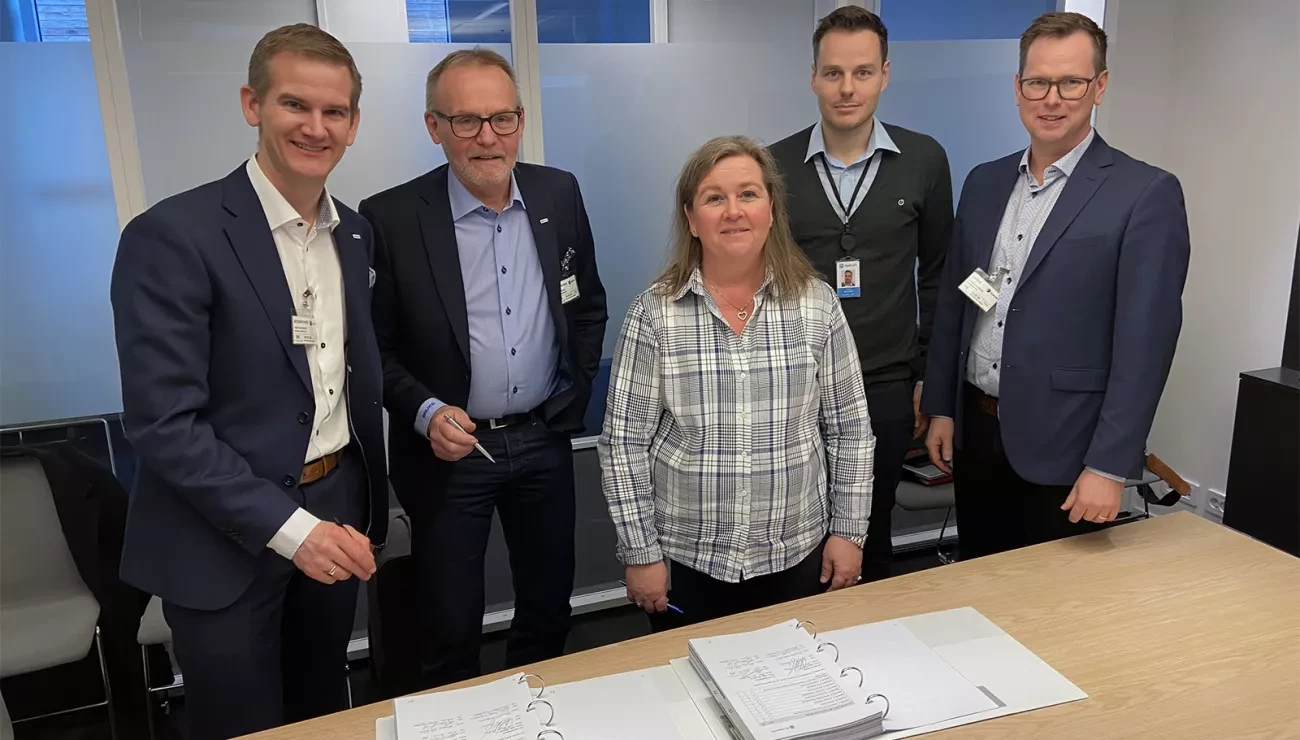 Cutting-edge biofuel demonstrator plant depends on proven wood-processing technology
12 Aug 2020
Norway exemplifies a green-shift; turning around its oil-powered economy to pioneering the adoption of a renewable energy movement that sees around 98 percent of its energy mix derived from renewables, mostly hydropower. However, it is still wise to diversify. 
Enter Silva Green Fuel, a new biofuel demonstrator plant. Developed in collaboration between Norwegian state hydropower provider Statkraft and international forest industry group Södra, it is designed to commercialize the production of biofuel and consign fossil fuels to the past.
Due to launch in autumn 2021, the Silva Green Fuel plant will serve as a demonstrator for the latest technologies in second-generation biofuel production, and its owners have turned to Bruks Siwertell to supply the wood-processing and handling equipment for the plant.
This substantial contribution to the project will see Bruks Siwertell deliver the forest feedstock preparation and storage equipment comprising a screw-type receiving hopper, raw material screening system with vibrating conveyor, a hammer mill, storage system, and conveyors to efficiently link all processing sections.
"Bruks Siwertell has supported us from the beginning and has been of great help to develop the feedstock preparation stage," says Silva Green Fuel's Project engineer, Göran Ohlsson. "With Bruks Siwertell at our side we feel confident that this process stage will succeed."
The right mix
Bruks vibrating conveyor system is crucial for separating out unwanted material and feeding the desired wood chips and sawdust into the biomass mill. This system comprises a spring-loaded trough, which vibrates at a sufficient frequency to speed the wood fragments along. The simple operation of these conveyors ensures minimal maintenance requirements and ensures a smooth, levelled-out material distribution due to the vibrations.
From the conveyor, material is fed into the grinding chamber of the Bruks hammer mill where it is struck by ganged hammers that rotate at high speeds. Wood is crushed or shattered between the hammers, screens and grinding bars. The perforated metal screens, which surround the mill's grinding chamber, retain coarse material for further processing, while allowing the required-sized materials to pass through.
The heavy-duty hammer mills use extremely robust, low wear beaters and milling segments, and because of their counter-clockwise and clockwise rotation it is not necessary to turn them to ensure an even wear pattern, which further adds to a reduced maintenance profile.
Using this equipment, as well as several other advanced production processes, Silva Green Fuel expects to transform forest feedstock into liquid biofuel. 
"This is a great way to use our expertise and equipment for environmentally friendly purposes, and to demonstrate to the world the cutting-edge efficacy of our equipment," says Bruks Siwertell Project Manager, Jonas P Andersson. "When the question came to help develop this pioneering new plant, we were immediately committed.
"The combination of the Bruks receiving, screening, conveying, milling and storage systems delivers the most efficient wood-processing and handling system for Silva Green Fuel and ensures that it has the material it needs, cleaned from any rejects, and milled to the right quality."
One step at a time
Decades of development have made Bruks Siwertell's wood-processing machinery some of the most effective pieces of technology in the biomass and biofuel industry. They deliver consistently high capacities and are ideal for wood grinding.
"Mill operators must be able to have confidence that the quality of their product will remain consistent, ensuring this entails a lot of work from many different quarters. With Bruks Siwertell at its side, and with our long experience in this industry and our tried-and-tested technology at its disposal, Silva Green Fuel can have that confidence," notes Mr Andersson.
Following its launch, the plant will undergo a validation period, with a long-term goal of benefitting from the biomass value chain and building and operating a commercial biofuel facility. 
Persons in the picture from left to right: Pär Eriksson (CEO Bruks AB), Kjell Svärd (Sales Manager Bruks AB), Siw Nielsen (Contract Manager Silva Green Fuel), Audun BrandSæter (Contract Manager Silva Green Fuel), Jonas Andersson (Project Manager Bruks AB)
PLEASE CONTACT US FOR MORE INFORMATION
PLEASE CONTACT US FOR MORE INFORMATION
Tags: biomass
Share:
More Blogs