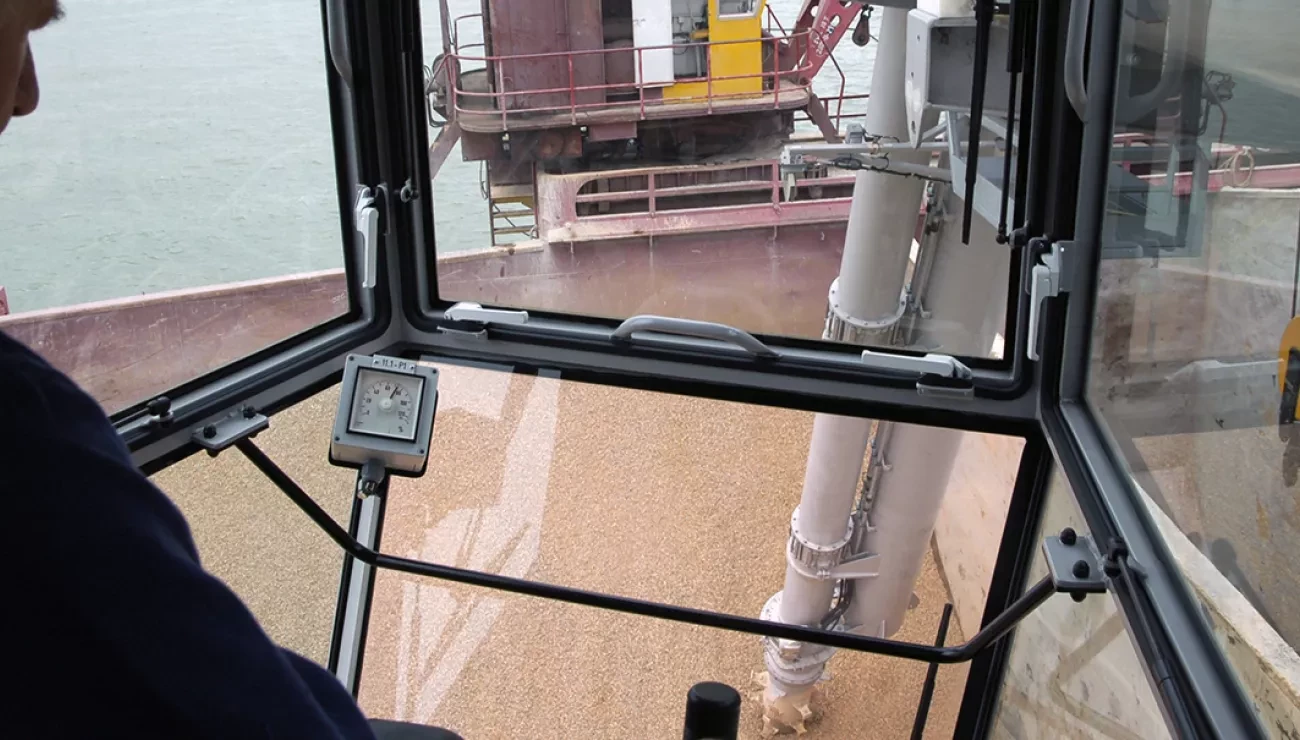 Options to suit all operations
8 Nov 2023
All our large-scale Siwertell ship unloaders and loaders are designed and built to meet unique, site-specific operator requirements, and, much like being able to select features and upgrade options for a new car, there are many additional extras or choices available for our technology, right down to the color and thickness of final powder coatings. 
Options ensure that the technology and operational scope of the equipment is ideally suited to even the most exceptional requirements. They have been largely developed as a result of customer requests and where we have identified a need. For example, we have spent a lot of development resources in the area of operator assistance. Options within this category are some of the most requested features that we offer.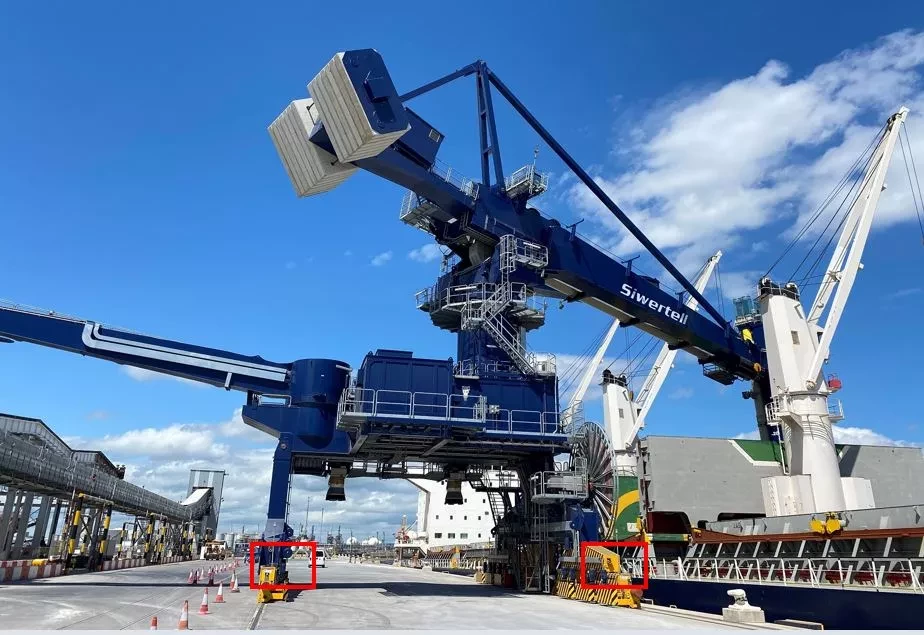 Safety and operational enhances 
Operator assistance features include a range of anti-collision systems, such as: a vertical arm hatch coaming anti-collision system; gantry and end-carriage obstacle collision system; Siwertell to Siwertell machine anti-collision system; and a Siwertell to other machinery anti-collision systems.
All anti-collision system variants have been developed with actual operations in mind, protecting not only the Siwertell equipment, but also other equipment on and off the quay. This can include the vessel, parked vehicles, other ship loading and unloading equipment, or even another Siwertell machine.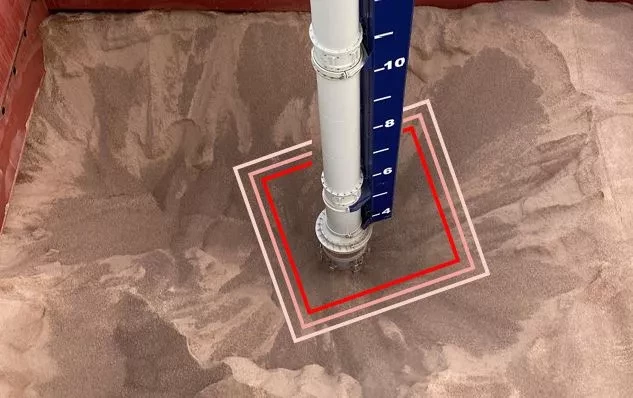 These systems are based on different technologies, depending on the function required, but also on the material handled. For example, our standard vertical arm hatch coaming anti-collision system is based on  a technology suitable for non-dusty or less dusty bulk materials. This technology is extremely precise, delivering high degrees of operational accuracy. However, when handling very dusty materials, a different type of newly developed, advanced technology is specified. It can penetrate dust clouds, function as an anti-collision and can even map and visualize the surface of the bulk material in the hold to assist the operator.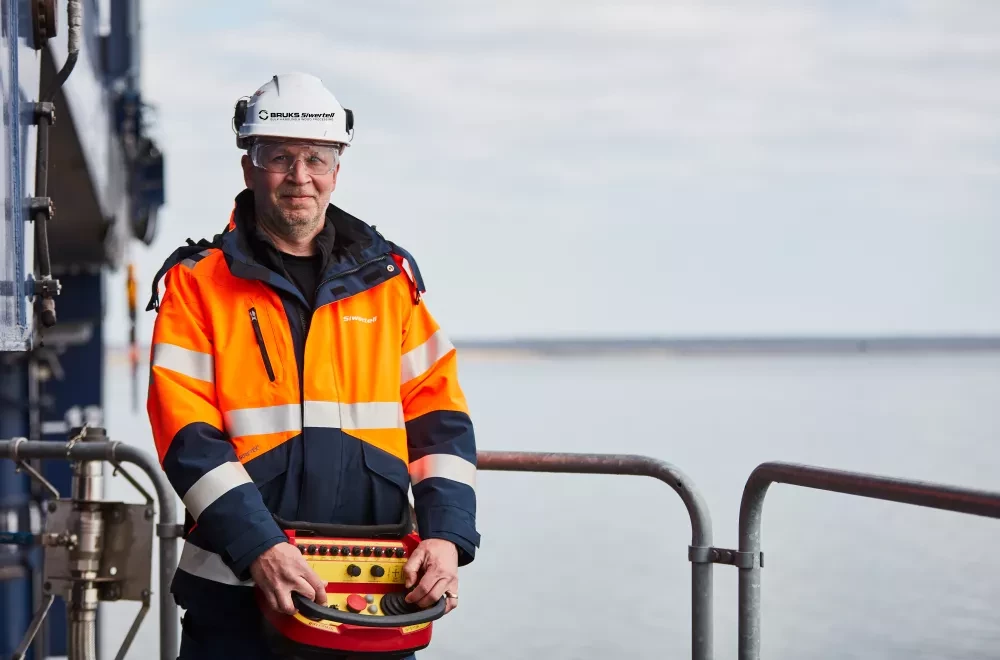 Keeping comfortable and aware
Siwertell ship unloaders and ship loaders can be operated by using a remote-control unit directly from the side of the ship's hold or from an optional cabin. On ship unloaders the cabin is mounted on a structure at the same level as the horizontal conveyor arm, and slews in parallel with it. On ship loaders the cabin is mounted at the same level as the loading boom, and again, slews correspondingly if the ship loader is a slewable type.
The cabin provides excellent visibility of the dry bulk handling operation and provides a comfortable fully air-conditioned environment for the operator, even in extreme weather conditions. 
Operator cabins provide a clear view into the cargo hold, and it is now possible to enhance situational awareness even further with the optional addition of the Siwertell closed circuit television (CCTV) system. It can give you an overview over the entire dry bulk unloading area including the vessel's cargo hatch and the surrounding quay depending on configuration. 
Live feeds are viewed on a separate full-colour screen monitor, which is adjacent to the Siwertell equipment's standard human machine interface (HMI) touch-screen monitor in the cabin unit. This provides operators with multiple high-definition, detailed viewpoints. 
The CCTV system is installed in the cabin to assist the operator which reduces the potential for dry bulk handling equipment to come into contact with the ship's hatch covers, coamings or holds, or any other piece of port equipment, limiting the likelihood of damage and enhancing safety. It also increases the performance of the operator and the efficiency of the operation. 
An extension of this system is heat-detection in the hold. The ability to identify 'hot spots' is particularly useful for preventing downstream damage when handling volatile commodities, which can self-ignite such as sulphur and biomass.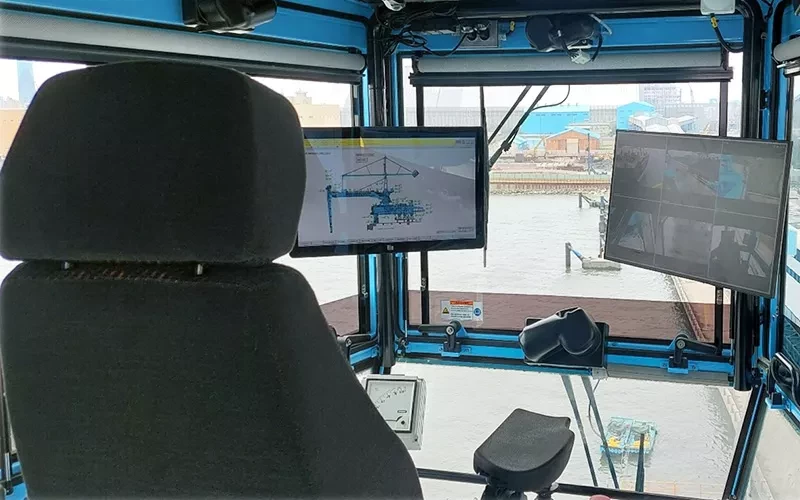 Unique requirements met
Siwertell technology can be delivered in any color that is desired, often to promote operator branding, or to comply with port regulations. Machines can be delivered with different surface treatments, from C4 to C5i and C5m. All are specified depending on the environmental and climatic requirements of the operation.  
Redundancy has also been considered, and includes onboard emergency operational features to ensure that, in case of a power failure, the equipment can safely can be taken out of the vessel's hold. When operating in this mode, all movements of the equipment are available at reduced speeds.
Different tools are available for assembly and service tasks, along with oil and grease packages, depending on the dry bulk material handled, for example, food-grade grease products for grain handling.
Options for different manuals are also included, for example, printed operation and maintenance manuals can be supplied in binders. Manuals and the human machine interface (HMI) can be specified in a specific language; English language is the default.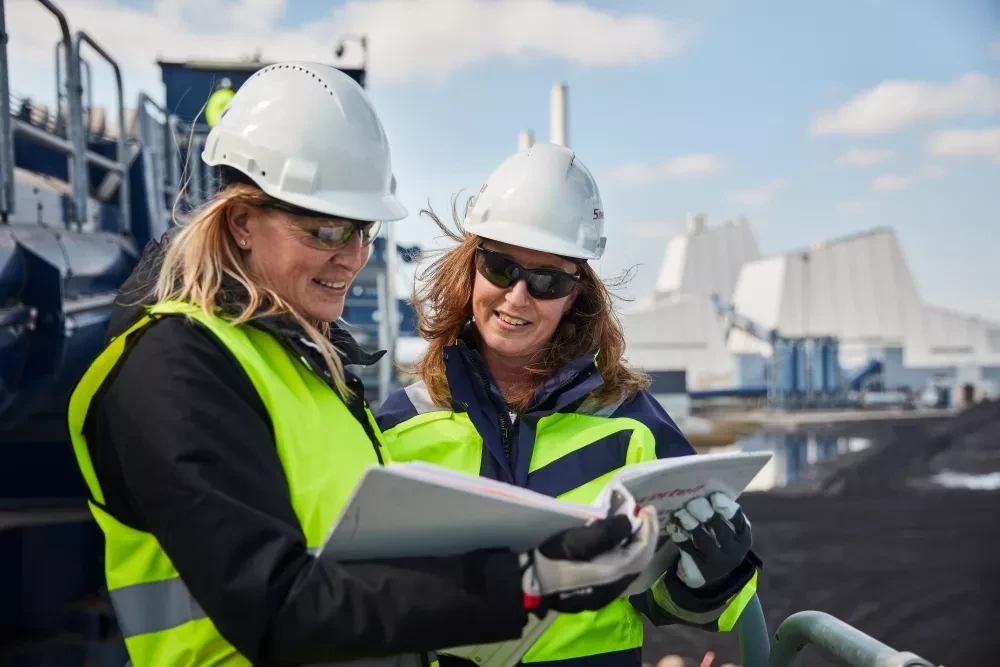 Expertise on demand
New digital developments are continuously becoming available for integration into Siwertell equipment. For example, Siwertell Smartview, is being introduced into all Siwertell technology such as ship unloaders, including port-mobile and road-mobile units, and ship loaders. It is a cloud-based industrial Internet of things (IIoT) device that can monitor real-time operational parameters such as tons of material handled, average capacity, tons of material remaining in the vessel's holds during unloading, and the overall duration of operations. All information can be simply accessed through a personal computer (PC), tablet or smartphone.
A significant element of the new tool is its ability to generate a number of different reports, which not only enhances operational awareness, but also brings Siwertell expertise directly into the terminal as and when it is needed. enables greater awareness of operational performance.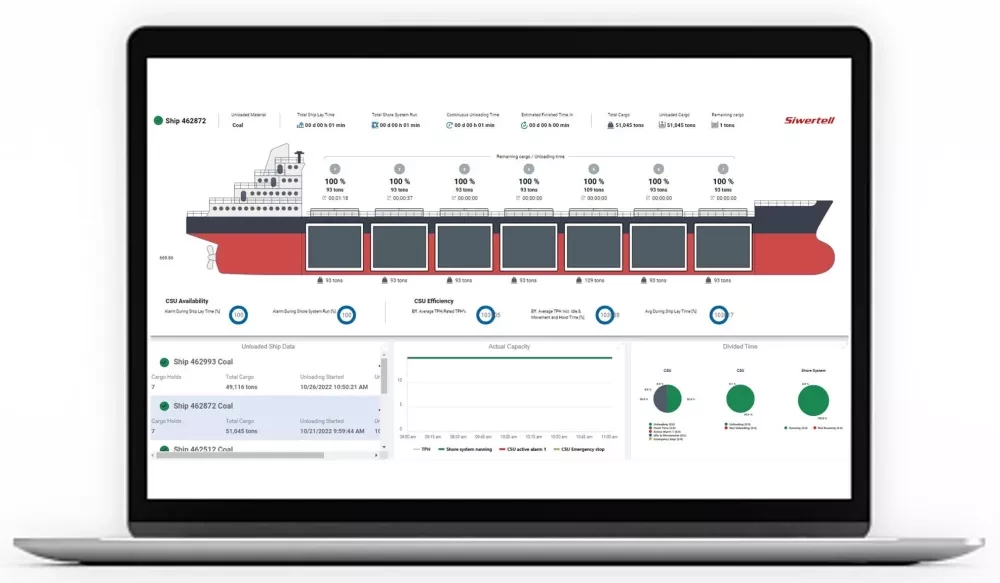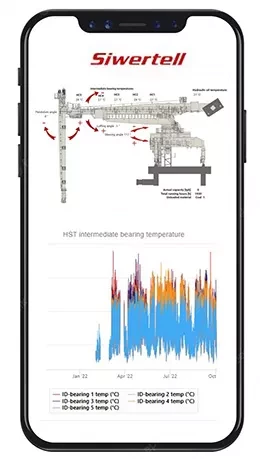 As well as operational optimization, Siwertell Smartview is able to provide comprehensive information about maintenance requirements. This includes everything from monitoring service intervals and remote support with assisted fault-tracing, up to a full-service update. Also, as the tool tracks component-level data, it is able to analyze which parts need service attention and when.
We understand that every operation is unique, along with the climate and typography of every port; there is rarely a one-size-fits-all solution. Operators can rest assured that at one level their tailored ship unloader or loader will offer the market-leading performance it has been designed for, but we can go even further and make our dry bulk handling technology meet even the most exacting and exceptional specifications.
PLEASE CONTACT US FOR MORE INFORMATION
Share:
More Blogs