One ship unloader can be better than two
1 Dec 2021
The world's dry bulk material needs are quite literally served by a vast network of ports, terminals, and import and export facilities; some are huge, highly specific and require dedicated dry bulk handling machinery that will deliver economies of scale when handling massive volumes, others are smaller with minimal or no infrastructure other than a waterfront. It is these, with their non-dedicated quays, that form an intricate web of receiving facilities that are a critical part of the global dry bulk handling logistics chain.
Many dry bulk operators run services from this type of facility, and often face the dilemma of having to invest in dry bulk material handling equipment at more than one location, despite it potentially only being used sporadically. Substantial, port-specific investments most definitely have their place, but so does flexible, agile equipment that has the potential to efficiently serve many different ports.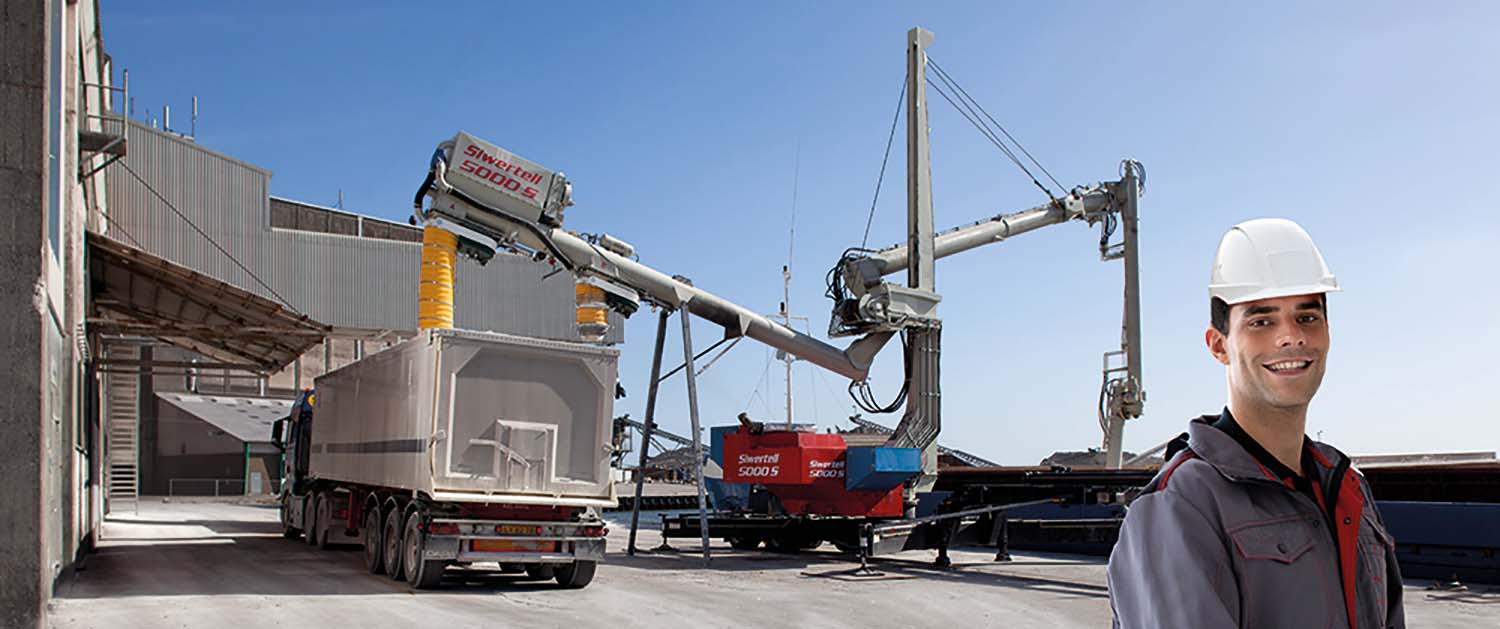 Two sites, two systems?
This was exactly the position that Vietnamese manufacturer, Vissai Group, found itself in following the construction of a new cement plant. The plant is fed by two import sites in Vietnam, around 250km apart. Vissai therefore needed to find the most efficient and environmentally sustainable ship unloading system to serve each of them, and tasked Koastal Industries Pte Ltd to find the solution.
Originally, this was considered to be two entirely separate ship unloading systems, one for each location. Operators make investment choices like this on a regular basis, and purchasing two unloaders would certainly have been a possibility, but, as it turns out, not a necessity. 
Like all global industries, the cement and manufacturing markets are very competitive in Vietnam, and any equipment or operational strategy that nudges an operator above a competitor is worth a further look. 
Following discussions with Bruks Siwertell, it became apparent that a different solution was available to the Vissai Group; one that would ideally suit its need for efficiency, flexibility and mobility. This was a single Siwertell 10 000 S road-mobile ship unloader that could easily meet the requirements of both sites.
Setting industry standards
Siwertell cement handling systems offer some of the highest through-ship capacities in the world. The first screw-type Siwertell ship unloader was supplied to the cement industry in 1975, in 1980 a new standard for the industry was set with rates of 800t/h and now, large-scale ship unloaders can offer in excess of 1,500t/h. The Siwertell road-mobile ship unloader complements these larger systems and benefits from the same well-proven screw-conveyor technology. 
They are diesel-powered and fitted with a double-bellows system, which enables the rapid onward transfer of cement to virtually any receiving system, for example a waiting truck, or as in Vissai's case, an existing belt conveyor system.
Share:
PLEASE CONTACT US FOR MORE INFORMATION
More Blogs