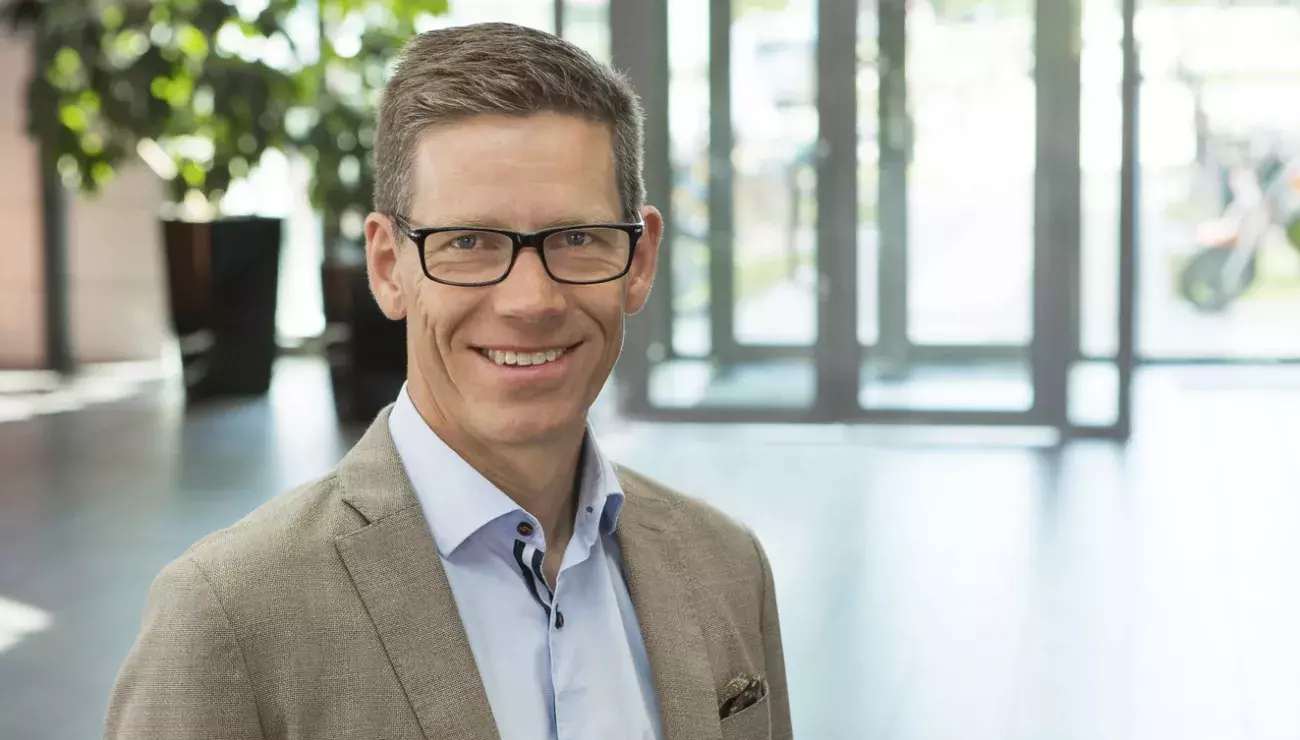 Eyes on a new era, building on a strong past
14 Jan 2022
Jonas Fack, newly appointed President, Bruks Siwertell AB and Port Technology Division, Bruks Siwertell Group, and his predecessor, Per Karlsson, reflect on why innovation, personnel and a visionary spirit are so important to a company's strength.
In July 2021, after more than two decades at the helm, Per Karlsson stepped down as President, Bruks Siwertell AB and Port Technology Division, Bruks Siwertell Group, passing the torch onto Jonas Fack.
Market-leading businesses need the ability to take not only a company, but the industry as a whole, forward. Per Karlsson provided just that, and now Jonas Fack prepares to take Bruks Siwertell AB and the Port Technology Division, Bruks Siwertell Group, on a new pioneering journey. 
Times are very different now. Dry bulk handling companies are rightly under extreme scrutiny in terms of their environmental sustainability, and each has to actively participate in the urgent need to address climate change. They must also operate in extremely competitive and volatile global markets.
Bruks Siwertell is well-positioned within today's industry to ensure that customers achieve operational advantages through market-leading technology, and also ensure environmental and economic sustainability.
The essence of innovation
The company was founded on innovation, not only in terms of products, but also through the ability of its leadership to see how far it could change industry practices and challenge accepted 'norms'.
Karlsson has played an integral role in the company's growth. He joined in 1985, and presided over major expansion strategies across the fields of dry bulk handling, including growth into new markets throughout the Asia-Pacific region, the Americas, and the Middle East. 
"I became President of the company in 2000, after ten years as a Sales Director," says Per Karlsson. "But our work to become market leader in dry bulk handling technology had already long started. At that time, there was huge potential for our unloading equipment in the coal-fired power stations that were being built, especially in Asia, as it expanded its industrial reach and therefore energy requirements. Also, we successfully grew our representative network in Asia, Latin America and the US, which enabled us to expand.
"There were far fewer restrictions related to greenhouse gas emissions in those times, and the focus was much more on efficiency and spillage-free material handling. We took the opportunity to develop within this area very successfully, as we have technology that was perfect for the job. Siwertell unloaders could offer our customers high efficiency, with low operational costs at an affordable price compared with our competitors. 
"We also put a lot of effort into improving the lifetime of wear parts mainly on the vertical conveyor, such as screws, tubes and bearings; our lifetime and wear parts guarantees were much better than any of our competitors," he notes.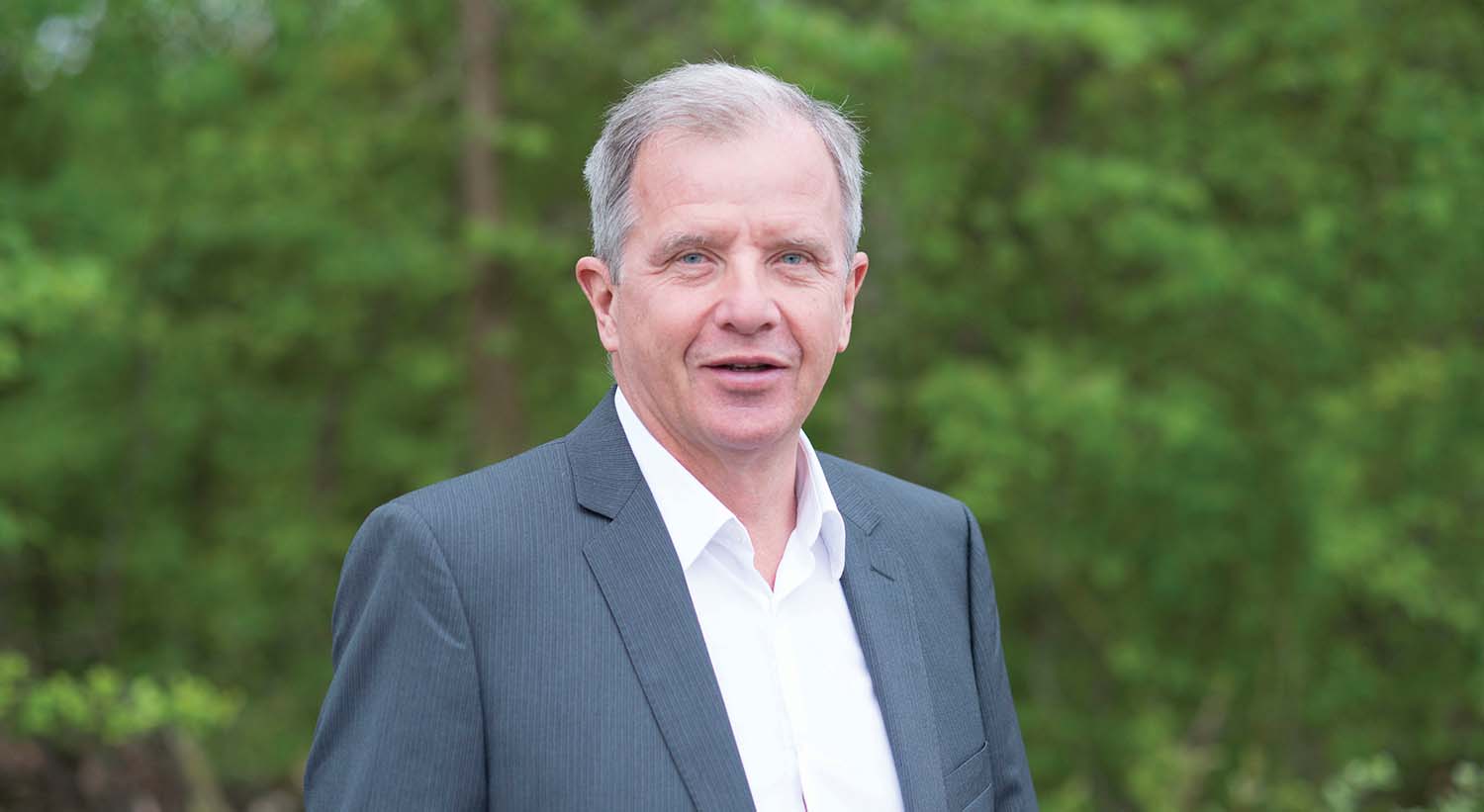 Responding to market change
"Bruks Siwertell was also maintaining a strong position in the cement, grain and fertilizer industries. Following the 2015 Paris Agreement, the legally binding international treaty on climate change, Bruks Siwertell recognized the need to promote the advantages of using a Siwertell screw-type ship unloader for handling biomass pellets. 
"Compared with coal, pellets have a much higher potential to self-ignite and cause dust explosions, and therefore our unloaders needed additional safety systems incorporated into their conveying line. This was actually no problem, as we already had good knowledge of sulfur unloading, which is very volatile and has a much higher self-ignition potential. Therefore, we could easily offer our market-leading Siwertell unloader for handling pellets. Today, as an example, Siwertell unloaders handle more than 80 percent of the pellets imported into the UK," notes Karlsson.
"Our success in both the coal and biomass sectors has given us the ability to become stronger in other market segments as well, and enabled us to expand and develop both our unloading and loading product range," he adds.   
Keeping the Siwertell name
Since 1974, the Siwertell brand name has remained in use despite having been sold several times to different companies, and from 2018, it became part of Bruks Siwertell Group. 
"This would be a challenge for any President, but also for the organization of the company, having to meet each new owners' requirements, and maintaining our development in the market," says Karlsson. "But we have. Just in the past two years, we have seen tremendous growth and market expansion in the USA, for example.
"Our success is dependent on many factors, including the positive attitudes and dedication of our personnel," he continues. "Without this, we would never have been able to make the journey from a small company to a company that had a record order intake in 2020 of almost SEK 1.2 billion.  
"The development of our company values has also contributed to our success, along with the fundamental advantages delivered by our technology," he notes.
The unique counter-rotating inlet feeder, which draws dry bulk material into the screw conveyor, was developed in Sweden back in 1974, and with a worldwide patent, formed the beginning of a state-of-the-art technological leap. It offered an unloading technology that was totally enclosed and highly efficient, and the ability to handle very dusty materials with higher capacity than any other technologies available at that time. 
"We have continued to develop the vertical conveyor so that both capacities and lifetime have been extended. This ensures that, today, we are the frontrunner, offering the market what it needs tomorrow," says Karlsson. "Part of this process has also been to improve unloading efficiency, which we have done very successfully. Today, with the high daily costs of vessels, it is very important that unloading times are kept to a minimum, so that our customers' profitability can be maintained."
Best on the market
"I have always believed that our screw technology has so many more advantages to offer the market than other systems," he highlights. "I once sold an unloader to a customer where the owner's son said: "getting a Siwertell is like my father giving me a Mercedes". From my perspective, I think he should have said "Porsche", as this is how I see ourselves against our competitors.  
"I believe that it is important to understand that the sales arguments vary for different materials, because the technology offered by competitors is different, and we compete with all of them. 
"A Siwertell ship unloader really is a multi-cargo machine, and offers the same benefits for all materials: for example, high capacities, high unloading efficiencies, no spillage, and low operational costs, as a result of the long lifetime of wear components.
"In contrast, a grab unloader can offer high capacities, but suffers from low efficiency and spillage. They are also restricted to materials that are not dusty, such as cement. Bucket chain unloaders are also restricted to materials that are not dusty, but will offer high capacities, and almost no spillage. However, they also suffer from lower efficiency and high operational costs. A chain unloader offers an enclosed system, but is restricted in capacity and has no digging forces, which limits the materials it can handle or incurs a greater need for assistance. 
"As a final comparison, pneumatic unloaders are dust-free, but have low-capacity restrictions, high energy consumption demands and degradation of material is an issue. Also, they cannot generate any digging forces and are therefore restricted to free-flowing materials or need assistance when handling compacted materials such as fertilizers. 
"A Siwertell screw-type unloader out-performs all of these different technologies, independent of the material being unloaded, along with requirements for capacities and ship size," Karlsson stresses.
Widening our portfolio
"Today, we offer a wider product portfolio, including our high-capacity ship loader, which offers truly staggering capabilities. It is hoped that with this added to our ship loading portfolio we will continue to make good inroads into this market as well, and compete more effectively with local technology suppliers that benefit from lower freight and delivery costs and local knowledge.
"We also have the ability to build complete terminals; one of the benefits of a wide organization. Our broad portfolio covers everything from stacking and reclaiming systems, a vast selection of conveyors, from traditional idler belt units to advanced air-supported systems, like the TubulatorTM and The Belt ConveyorTM, along with screw, chain and aeroslide conveyors.
"As a company, we have always developed and/or improved our products on the basis of what they can do to improve profitability for the client. This has to be from a financial and operational point of view, including low investment and operational costs, and high efficiency. If not, there is no market for the product. 
"We are also in a digital era and continue to develop the Siwertell ship unloader for the future, exploring the possibilities enabled with an industrial internet of things (IIoT) system, giving customers real-time, advanced information about the performance of their dry bulk handling equipment, and so much more. As a part of this, we are considering automated unloading and loading, with operators only monitoring their equipment."
A journey together
"We would never have been able to reach the goals and targets that we have achieved so far without the great performance of my management team, as well as an extremely dedicated organization. Thirty-six years is a long time to be in a company, but it has been so much fun. Its spirit and the products that we provide have made me proud many times as a President, and we have, in the past, faced extreme challenges without failure. As we say: 'we do it together'. 
"Finally, I may have retired as the President of the company, but I will continue to work for the group as President, Business Development, and am delighted that Jonas Fack is taking the helm. He has the 'Siwertell spirit' and knows very well that nothing comes for free; hard work is a must for success, as well as the backing of a well-run organization," concludes Karlsson.
Jonas Fack assumes his new position following the role of President, Wood Technology Division, Bruks Siwertell Group, which he held for the last few years. Fack brings extensive knowledge of dry bulk handling and port technology, having served the organization for 15 years in a variety of positions.
Commenting on how important Per Karlsson's tenure has been to the company's current strong position Fack says: "Per has led the company through many ups and downs over the years. His dedication and ability to continuously endure extreme workloads is outstanding. It is fair to state that, at times, he saved the company with his own dedication. Per has successfully implemented an environment of embracing challenges and thinking that nothing is impossible. Without him challenging 'known facts', we would not have successfully reached our leading position in coal unloading, offering an outstanding product that is both environmentally friendly and cost efficient. So, his are big shoes to fill, but I am delighted to step into them and take us forward into the next era."
Starting at the roots
"My company journey started fresh out of technical university, when I had the opportunity to build and create a Siwertell road-mobile unloader team at Bruks Siwertell. At this point, in 1995, our road-mobile portfolio consisted solely of the Siwertell 5000 S, and we basically handled everything from the initial order, sourcing, assembly, delivery, handover, and commissioning, and then product maintenance and aftersales," Fack explains.
"Over the years, we have developed into a true strategic business unit covering all phases from research and development through our sales teams, to aftersales services, including second-hand machines. When I was appointed Director, Bulk Terminals, in 2001 our mobile offering had grown to four models: the Siwertell 5000 S, 5000 S-GT, 10 000 S and the 15 000 S. Our team had grown too, from three to twelve, and we were delivering ten to twelve units a year. 
"This was a challenging, but rapidly developing and exciting time, where I learnt the hard way, with hands-on experience, about how to trouble-shoot and service machines, and carry out performance tests, alongside my role leading a dedicated team and selling state-of-the-art products worldwide.
"I have held several roles in our Bulk Terminal business unit, including directorships where I have been responsible for sales and project fulfilment of the company's large-scale ship unloaders, ship loaders and complete port terminals. 
"During this time, I have accumulated first-hand knowledge and experience of port technologies and of customers' needs and priorities, as well as an in-depth knowledge of our internal processes, company history, our products and their benefits, and also the fields where we need to improve to stay competitive.
"Understanding customer needs, and the rationale behind decision-making in the industry, and this in-depth knowledge, are all essential elements in leading the company into a new era," says Fack.
A sustainable future
Bruks Siwertell is leveraging its technology, people, and industry influence to drive sustainable development. "Through our Siwertell unloaders especially, and our loaders and conveying systems to some extent, we have always set the highest standards of environmental sustainability. A Siwertell unloader offers a way for dry bulk operators to transfer sometimes hazardous and dusty materials, from ship to shore through a totally enclosed system, which prevents dust emissions and spillage," he continues.
"In terms of economic and operational sustainability, Siwertell unloaders offer long-term advantages through low operational and maintenance costs, and have an excellent ratio between the rated, or nominal, unloading capacity and the average through-ship unloading capacity. They also offer customers the advantage of designing optimum, not oversized, downstream conveying systems. Furthermore, their lighter construction, in comparison with competitor technologies, delivers savings in steel and fabrication costs, and jetty reinforcements. 
"Aside from climate change, one of the main challenges currently is port congestion. Adding to this, the final clean-up phase is too time-consuming, and more importantly too labor-intensive, independent of the unloading technology used. In the near future, it is likely that the industry will see restrictions on having personnel in the ships' holds. This is a challenge for the industry to solve.
"Port terminals will have to increase unloading and loading efficiency, and part of this will come from digitalization. It is not simply an aspiration, it is already important, but will become more so in the years to come. Automation is gaining increasing industry traction, along with connected machines, which possess self-diagnostic and 'self-repairing' capabilities. Furthermore, the automatic optimization of unloading processes will extend beyond the reach of container handling and into dry bulk operations as well," Fack points out.
Companies need visionaries
"Like our past, the future will present its own challenges and how we navigate them will dictate our success. We have to remain responsive to market change; our products and services need to be at the forefront of meeting customers' needs today and what they require tomorrow. As part of this, we need to ensure that we maintain our innovative environment, allowing our personnel to think 'outside the box'. We have to ensure continuous learning and the development of resources, as well complementing these with new competences. 
"Companies need visionaries. Without dreams and ambitions, a company and its organization will soon run into complacency, hindering the ability to excel, and leaving it open for customers and the competition to overtake it. 
"My vision for Bruks Siwertell AB is for it to drive the efficient, sustainable distribution of dry bulk materials all over the world, eliminating any unnecessary losses of material and time, and minimizing the use of resources. To be able to do this, we must strive to be considered a 'best workplace' to secure the skills and dedication needed for continuous innovation," Fack concludes.
 
PLEASE CONTACT US FOR MORE INFORMATION
Share:
More Blogs