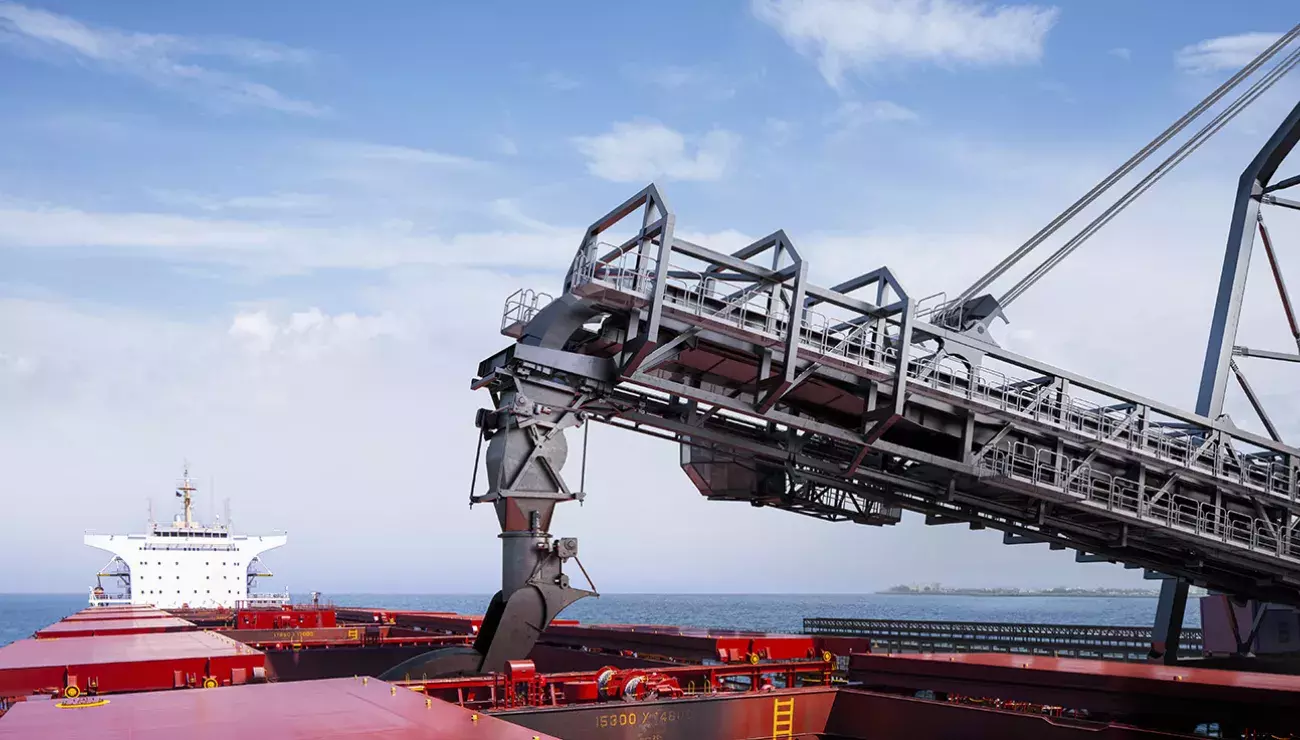 New loader reaches the 12,000t/h milestone
14 Jun 2018
To meet the need for higher capacities, particularly for coal and iron ore, Siwertell has introduced its highest capacity loader yet. Based on its well-proven technology, the new loader delivers a continuous rated capacity of 8,000t/h for coal, accommodating ships of between 60,000 and 230,000 dwt, and an equally-impressive continuous rated capacity of 12,000t/h for iron ore, loading ships of between 120,000 and 300,000 dwt.
Siwertell loaders offer the most efficient solution for handling virtually any type of dry bulk material and annual throughput. Up to now, it has delivered loaders with capacities as high as 4,200t/h for ships up to Panamax size.
Juha Huovilainen, Sales Director, Siwertell explains that: "The new compact, lightweight high-capacity loader has been designed to benefit customer profits on many levels. For example, thanks to its remarkable capacities, a ship's time at the berth is minimised, which lowers costs for the bulk operator. It can also be totally-enclosed, which ensures a dust and spillage-free, environmentally-friendly system."
To maximise loading efficiency, Siwertell developed a new loading spout, which can load coal and other bulk material with similar properties underneath hatch coamings and in the corner of hatch openings. The loading spouts can be retracted to the jetty for easy maintenance.
The loader has a luffable boom and a high-speed shuttle-belt conveyor system, which has no reloading points between the conveyors, delivering very efficient conveying. It is easy to operate and the cabin provides a good view of the loading process. Additionally, the loader can be equipped with a semi-automatic wash-down system.
It is available as a stand-alone unit or as part of a terminal system, and although specifically designed to handle coal and iron ore, virtually any dry bulk material can be accommodated.
PLEASE CONTACT US FOR MORE INFORMATION
Tags: shiploader
Share:
More Blogs