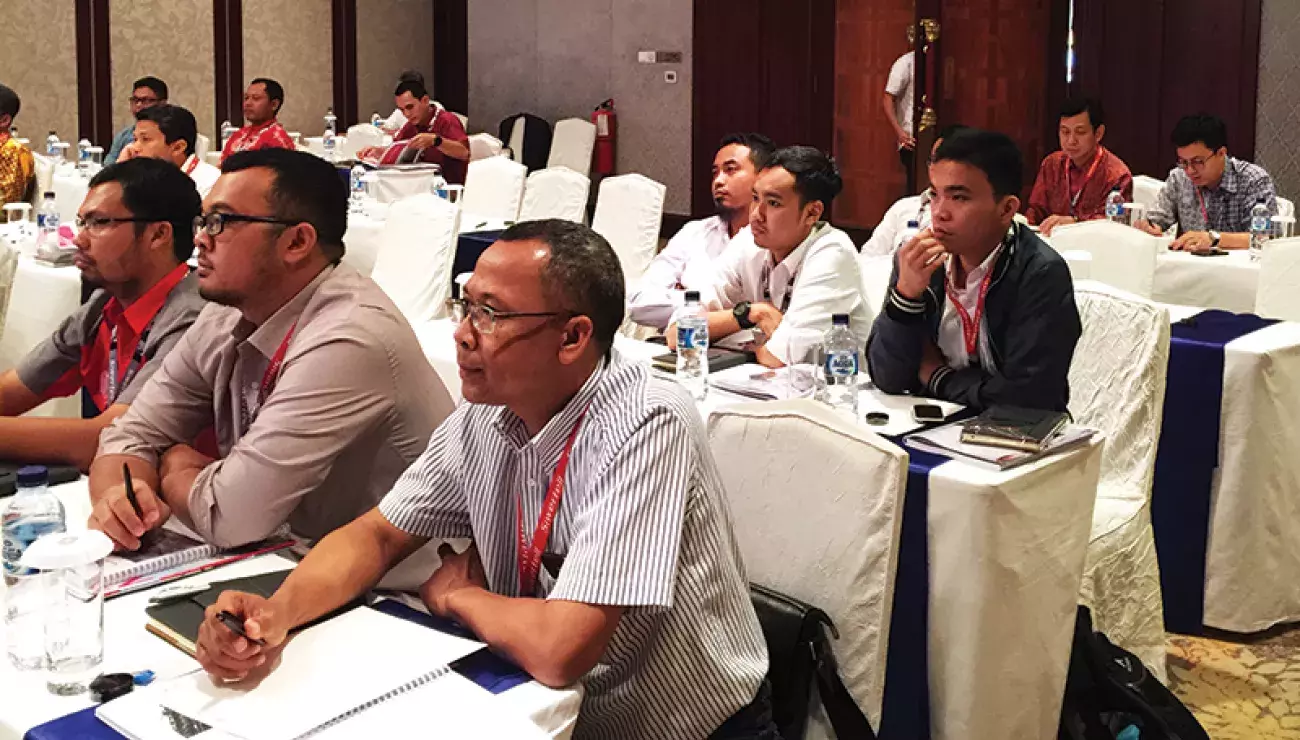 Conference provides networking platform for operators and authorities
20 Jun 2018
A recent conference, Modern technologies for handling bulk materials in export and import terminals, held by Siwertell in Jakarta, Indonesia, has provided the opportunity for Indonesian terminal operators and authorities to get together and network. 
Over forty participants attended the one-day event, during which Siwertell delivered presentations ranging from an introduction in screw-type conveying technology, exploring the benefits that it delivers to bulk material handling, through to presentations about new Siwertell products and innovations for handling dry bulk materials. In addition to product and technical information, it focused one session on safety, the environment, reliability and other 'soft-value' related issues.
Hosting the event was Juha Huovilainen, Sales Director for Siwertell. "The atmosphere was very open. We successfully engaged the audience to participate in discussions and could answer many practical questions raised by customers, which were then discussed by the group as a whole. 
"The event was organised together with our local representative in Indonesia, Triswono Nilam and his team at Gadelius," he adds. 
"In terms of what was gained by the conference, there were several customers who found new solutions to their on-going or planned projects, which led to further discussions after the conference about their needs. Participants who were not familiar with Siwertell technology received a lot of basic information and as a supplier we also made many new contacts," notes Mr Huovilainen.
 
Share:
More Blogs