New chipping line adds to SCA's sustainability ambitions
27 May 2022
Later this year, Swedish company, SCA, will complete the installation of a new highly automated adjuster plant at its Bollsta sawmill, realizing plans for capacity growth and continued environmental advocacy.
As Europe's largest private forest owner, sustainability is at the core of SCA's diverse operational portfolio of packaging, print and pulp wood products, and renewable energy interests.
Bollsta, located in Bollstabruk, Västernorrland County, Sweden, is one of SCA's five sawmills, and its new adjuster plant will have a solid-wood process capacity of around 750,000m3; a step up from 560,000m3. SCA says that the goal of the investment is to build the world's safest and most productive adjuster. 
Bruks Siwertell has a role to play in these ambitions too, earlier this year it delivered a new chipping line, which comprises a vibratory conveyor, drum chipper, screw conveyor, and a scraper for the sawmill's new dry sorting system.

From log to lumber
Logs entering the sawmill are already size-assessed and then, with the use of state-of-the-art computer tomography and 3D-scanning, each log is analyzed for its potential. Every process within the mill's adjuster plant has been designed to maximize efficiency; logs are initially de-barked, with the bark being used as fuel for the drying plant. 
During sawing, thin blades are used to ensure that as much of the log as possible is turned into timber products. By-products from this process are also extremely valuable, with sawdust and wood chips being used for the pulp and paper industries and biomass pellet production. 
SCA is one of Europe's largest producers of bioenergy, with a production of almost 12 TWh every year; its biomass pellet production predominantly uses wood residues from its own sawmills, including sawdust from Bollsta. Other by-products from the mill are fed into SCA's diverse processed wood operations.
Following sawing, the mill's cut timber products are precisely sorted into various sizes and stacked with horizontal supports between each plank, this is called littering. The planks are then dried to ensure the correct moisture content before length and quality sorting. At this point, Bollsta's customers choose their products before the dried wood is cut to requested dimensions. Surface treatments, such as planing, packaging and distribution follow. 
It is these dried offcuts that enter the new chipping line from Bruks Siwertell. The system has a rated intake capacity of 44m³/h of solid offcuts, with a loose wood chip production capacity of 120m³/h.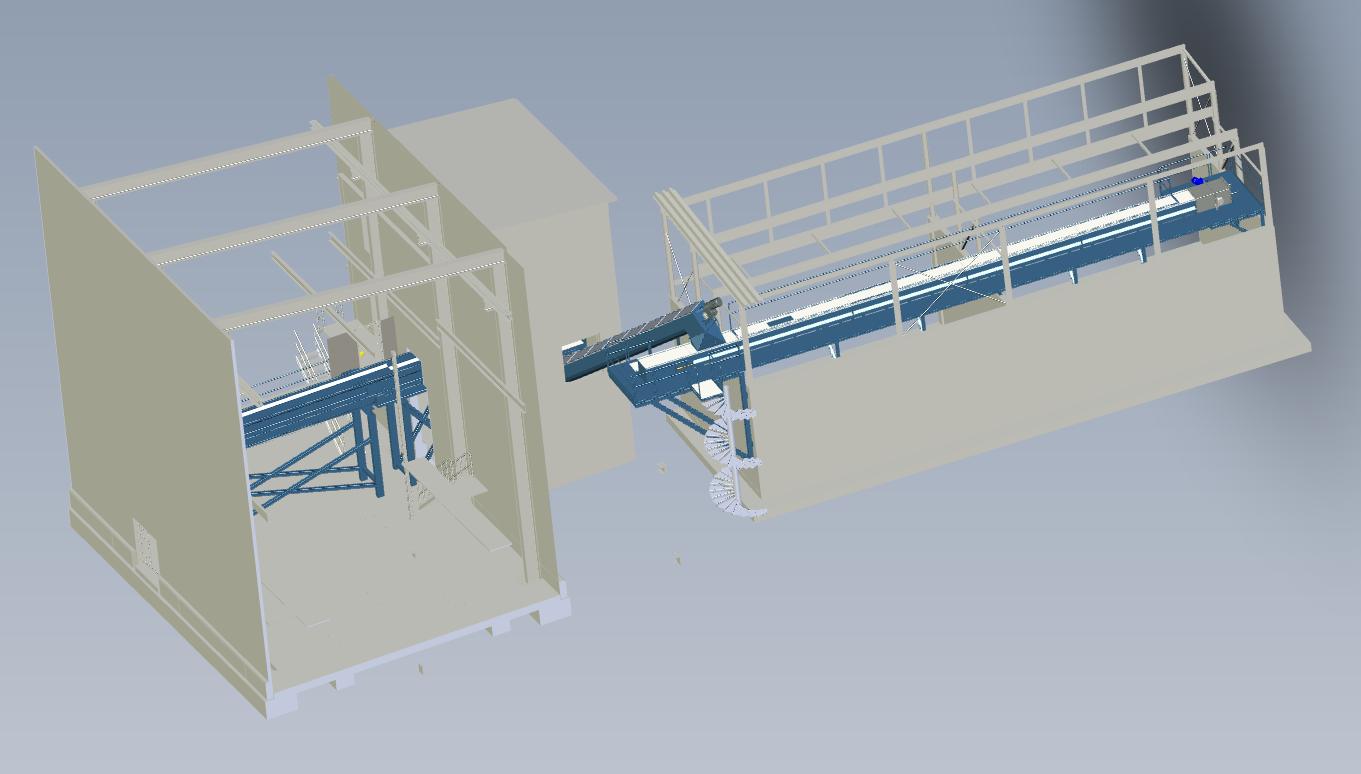 Nothing goes to waste
Bollsta's new adjuster plant will be able to process around 230 boards every minute, making it one of the most advanced facilities in the world, supplying wood products such as decking, exterior paneling and stud-walling throughout Scandinavia, and other floor and window products to the wood industry worldwide.
With around fifty percent of the log ending up as a by-product, any sawmill's waste wood residue systems need equal attention. In fact, SCA is already familiar with the advantages that Bruks technology offers, with its modernized Tunadal sawmill, in Sundsvall, Sweden, benefiting from a by-product processing and handling system from Bruks Siwertell.
Once operational, Bollsta's new chipping line will also showcase the capabilities of Bruks Siwertell's by-product technology, adding value to both the sawmill and SCA's bioenergy businesses as a whole. 
 
FOR MORE INFORMATION PLEASE CONTACT
Mattias Bodin, mattias.bodin@bruks-siwertell.com
Share:
More Blogs