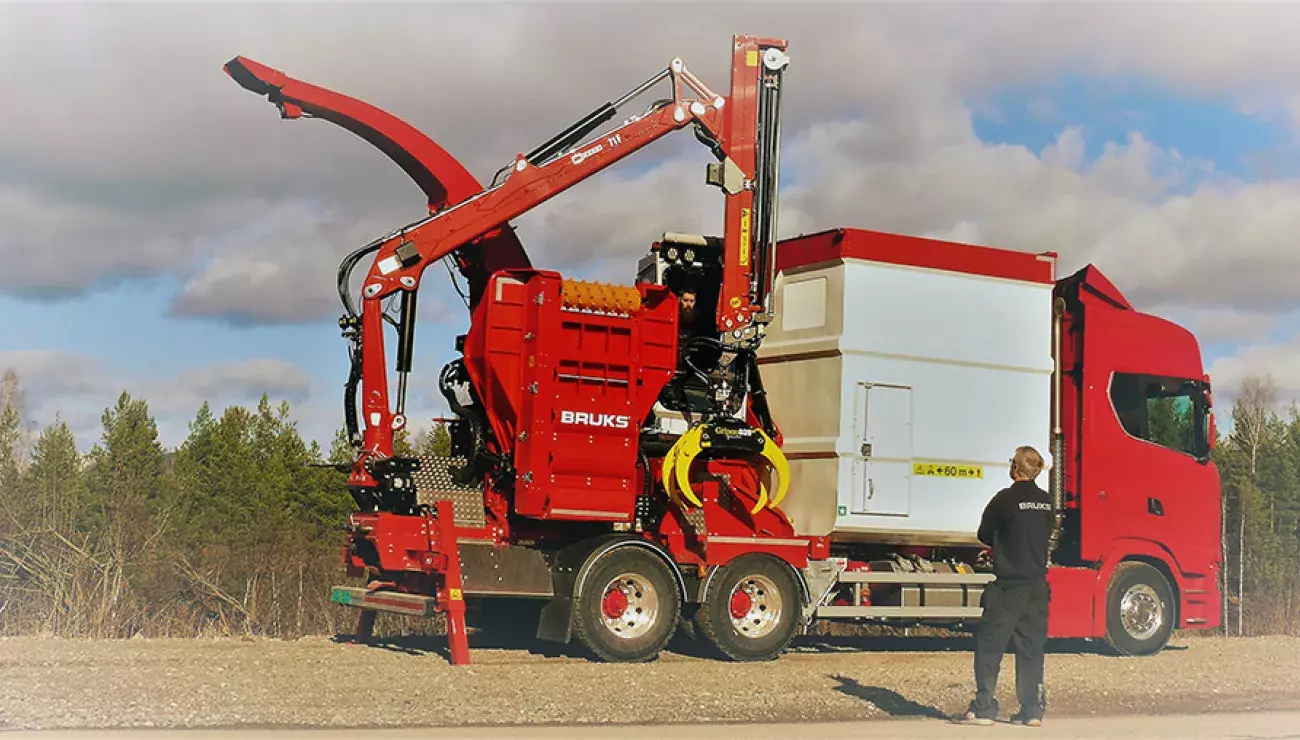 Mobile chipping delivers consistency and capacity to bioenergy markets 
23 Nov 2022
Mobile wood chipping is at the heart of bioenergy harvests, and for good reason. Able to work in remote areas, deep along forest roads, mobile chippers can handle a huge range of forestry wood, from slash piles to full length trees. When these capabilities are coupled with transport, operators can capitalize on their dual capabilities, chipping at the roadside and delivering large volumes direct to end users.
Wood chips are seen as an essential renewable energy ingredient for many looking to reduce reliance on fossil fuels. Although about half of the bulk energy density of solid logs, wood chips burn very efficiently as a result of their large surface area to volume ratio. They also have a more uniform combustion profile, and can be delivered to a boiler, gasifier or other energy conversion system in a consistent steady flow. 
Trusted technology
These characteristics mean that for many bioenergy plants, chips are the end of the line, for pellet plants they are the raw materials for production. In each case, the volumes required are significant, and the capabilities of a chipper to deliver consistency is essential. For mobile chippers, another key element is reliability. 
Equipment availability is critical for any operation, but when a substantial part of that operation is running in a remote location, with potentially just one operator, that business has to trust the technology.
Bruks Siwertell leads the market in mobile chipping technology and there are several good reasons why. Different industries require different characteristics from their wood chips and Bruks mobile chippers can meet them all, with some units having been specifically developed and optimized for the cost-effective production of biofuel chips.
 
Much of this development work has been carried out through Bruks Siwertell's Bruks AB site in Sweden. This has included the introduction of an intelligent mobile chipping (IMC) control system, which is a new method for optimizing power management, fuel efficiency and throughput in the production of wood chips. The system also supports remote diagnostics and troubleshooting; further adding to the reliability of these forest work-horses.
Chipping and transport
The very high capacities and equipment availability not only deliver a consistent chip quality, but also add to the efficient production of renewable energy from the forest. For example, using only one engine and one operator, in less than two hours, a Bruks 806.2 PTC truck chipper can deliver around 100m3 of renewable energy to facilities such as heating plants and pellets producers.
This highly efficient unit offers both chipping and chip transport, both powered by the truck's diesel engine. The chipper's electrical and hydraulic systems are interconnected with the truck's; the chip bin is mounted between chipper and truck cabin. These truck chippers are fitted with a long-reach crane and have a cabin that can be raised and lowered. They also feature a proven chip accelerator to ensure optimum filling of the chip bin with minimal dust emissions.
A Bruks 806.2 PTC truck chipper has the capacity to process tops and branches, and parts of trees up to a diameter of 50cm for softwood and up to a maximum diameter of 40cm for hardwood.  
Bruks Siwertell is able to supply chippers as complete packages, ranging in sizes and designs, and tailored with technology configured to meet different operational needs. Their proven capabilities have become relied upon across hundreds of installations worldwide, with ends users very satisfied with their ability to deliver high-capacity wood chips at minimal costs.
Share:
PLEASE CONTACT US FOR MORE INFORMATION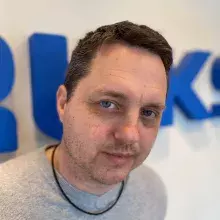 Sales Sweden, Mobile Chippers
Daniel Larsson-Snygg
+46 70 670 17 65
More Blogs