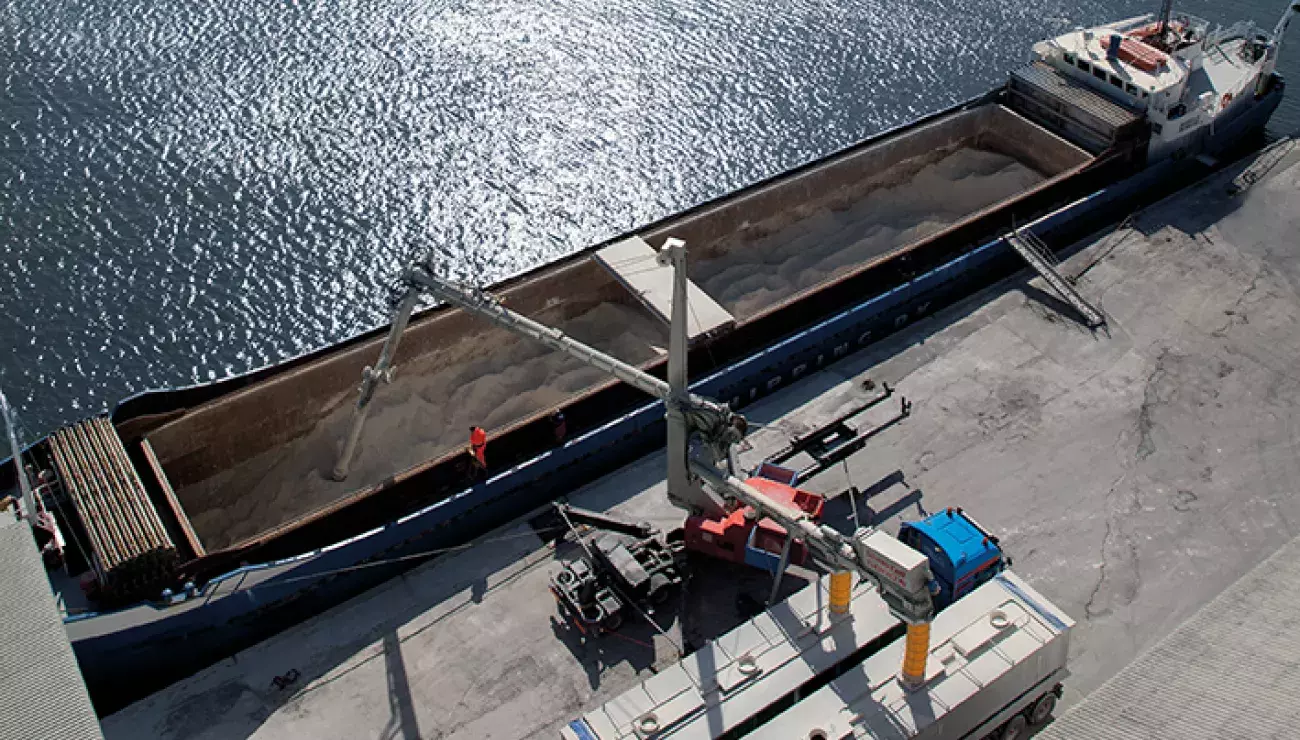 Make the move to Siwertell unloading systems; it could save the global alumina industry US$1 billion a year
2 Sep 2019
We understand that the aluminum industry is suffering a difficult period, marked by high raw material prices and low prices for finished metal. Analysts warn that a surge in the supply of alumina is unlikely for the time being. Many commodities markets experience symptoms like this, and at times like these, companies need to examine their supply chains and identify where cost-savings can be made.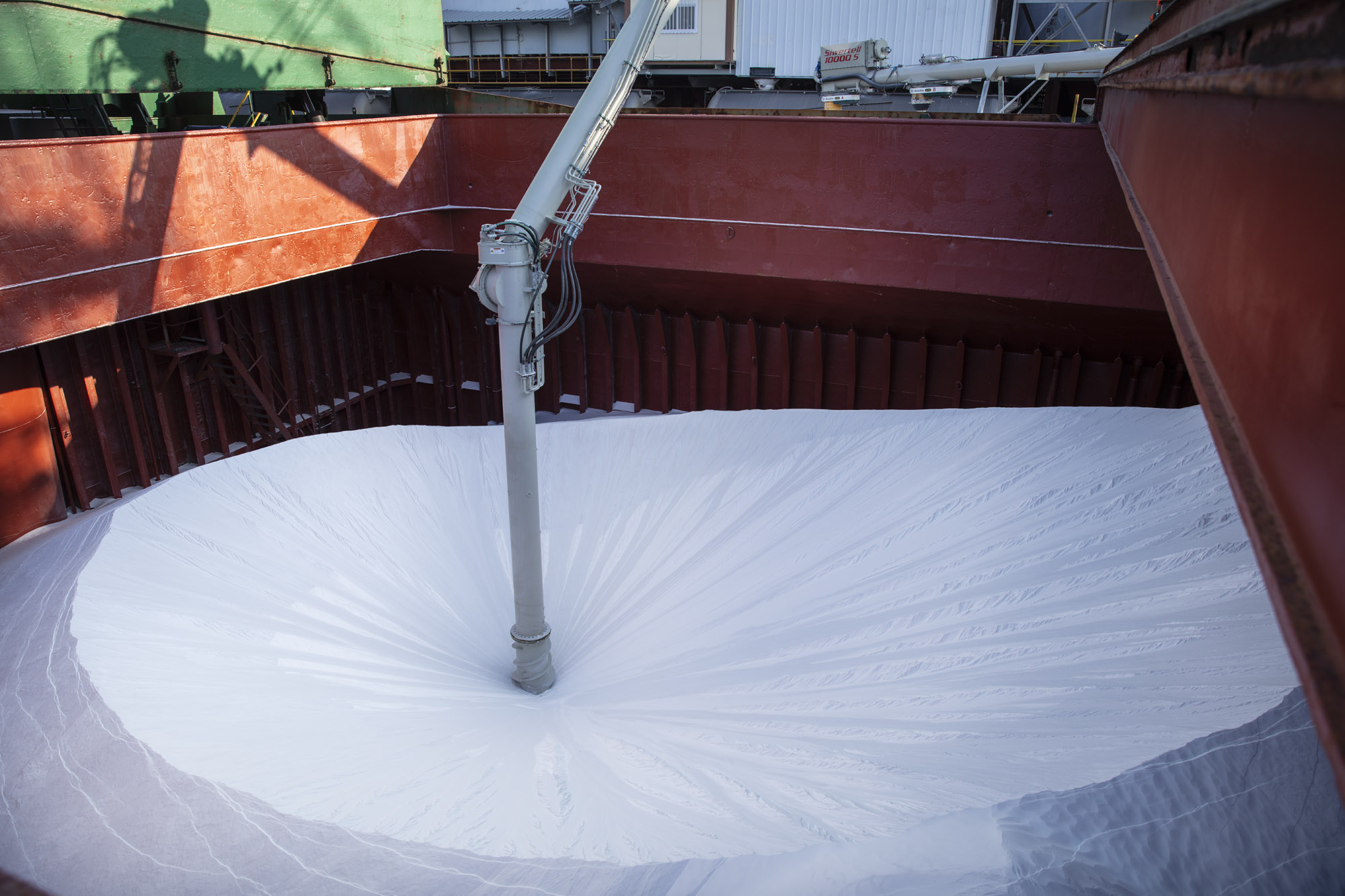 Millions wasted in dust and spillage
Bruks Siwertell has identified exactly that. It has calculated – conservatively – that the global alumina industry could save US$1 billion each year by making the move from traditional systems, that is, grab cranes and pneumatics, to Siwertell screw-type unloading systems. This is thanks to vast potential reductions in the level of waste produced when handling the material. 
Siwertell systems are well-adopted throughout the industry for loading alumina, but the alumina market has generally taken a cautious approach to its material handling technology for unloading the commodity. 
The technologies traditionally used in this field represent two key areas of waste and diminished profitability that we can address. Firstly, grab cranes can waste as much as 1.5 percent of the cargo as dust and spillage during the discharging process. 
To present this in monetary terms, we can consider a typical operation with an annual intake of half a million metric tons of alumina. With alumina priced at US$400/ton, the annual value of cargo arriving at the discharge berth is US$200,000,000. Therefore the annual saving resulting from using a Siwertell unloader is a massive US$3,000,000. On top of this, there is a negligible amount of cleaning necessary when using a Siwertell unloader and working conditions are greatly improved.
We estimate that eliminating dust and spillage right across the industry would result in savings of up to US$600 million per annum.
Alumina is one of the less toxic metals, but if large amounts of the material make their way into the environment, for example through spillage in water while unloading or blowing over a quayside in the form of dust, it can still have adverse effects on local ecosystems.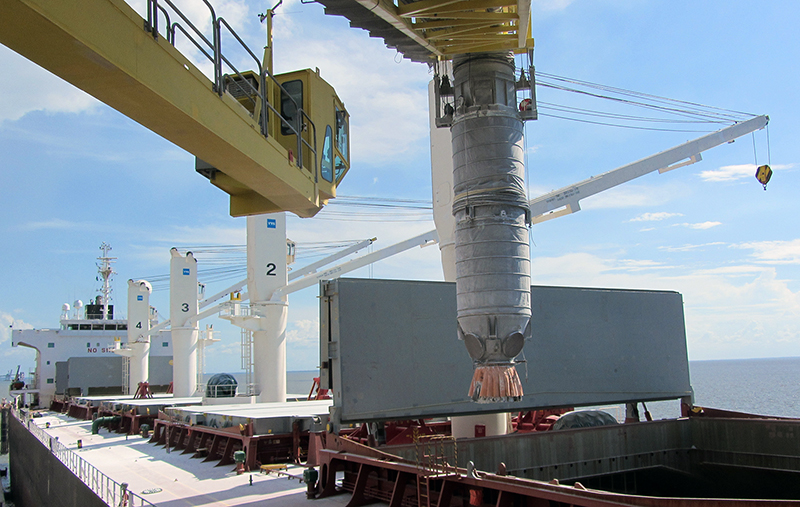 Impressive figures
By far the most common form of waste is generated by pneumatic systems. Pneumatic unloaders operate like giant vacuum cleaners, unquestionably an expedient way of sucking up large volumes of a powdery cargo. But the cargo damage in these systems – resulting in the production of powdery fines – is considerable in comparison with the low velocity handling rates of Siwertell unloading systems, which deliver the same overall rated capacities.
Aluminum smelting is energy intensive and the process is very sensitive to the amount of fines in the alumina. 
Comparing its experience with a pneumatic unloader and a Siwertell unloader, a customer says that alumina discharged with its pneumatic unloader had a fines content (with a particle size of less than 45 µm) of up to five percent. Its Siwertell unloader consistently returns average fines values of between 0.2 and 0.3 percent. 
Reduction of fines on this scale has a huge impact on the smelting plant's energy consumption because the lower the percentage of fines, the lower the temperature required in the process. We estimate that minimizing cargo degradation by using Siwertell screw-type unloaders across the industry would see annual savings of up to US$400 million.
Suffering squeezed profit margins and, as we have seen, economic sanctions in many cases: can hard-pressed smelters and the global alumina industry as a whole, really afford to ignore US$1 billion worth of savings?
Interested but still not convinced?
We realize that asking operators to replace their cranes and pneumatic systems before they have reached the end of their useful life is a big ask; certainly not a decision to be taken without being absolutely certain that it will deliver all that is promised. 
If your company's traditional alumina unloading system is near the end of its useful life, Bruks Siwertell is asking you to think carefully about your next move. You have the choice between giving your company a massive commercial advantage or committing it to decades more of sub-optimal performance. To support our business case we are prepared to give substantial guarantees related both to the performance of the unloader as well as the degradation of the bulk material.
PLEASE CONTACT US FOR MORE INFORMATION
Categories: Alumina Bulk unloading
Share:
More Blogs