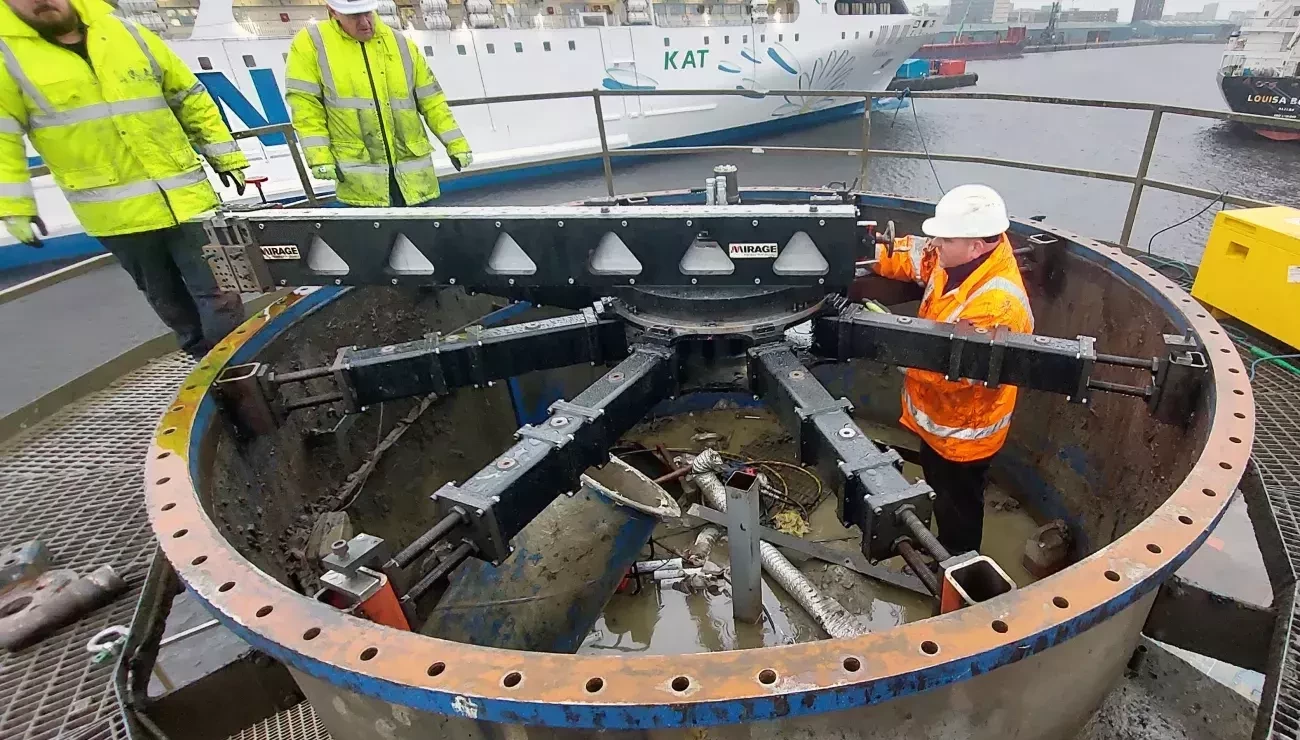 Long service lives: a design prerequisite 
7 Aug 2023
What do a wind turbine, a battle tank, and a Siwertell unloader have in common? A slewing bearing. It is one of those quiet inventions that move the world without most people having to pay much attention.
Like many of the parts chosen by Bruks Siwertell, the quality and simplicity of this component generally means that minimal maintenance is required. This was illustrated in one recent maintenance case, on a continuous Siwertell screw-type ship unloader operated by Forth Ports Limited in the Port of Leith, Edinburgh, Scotland.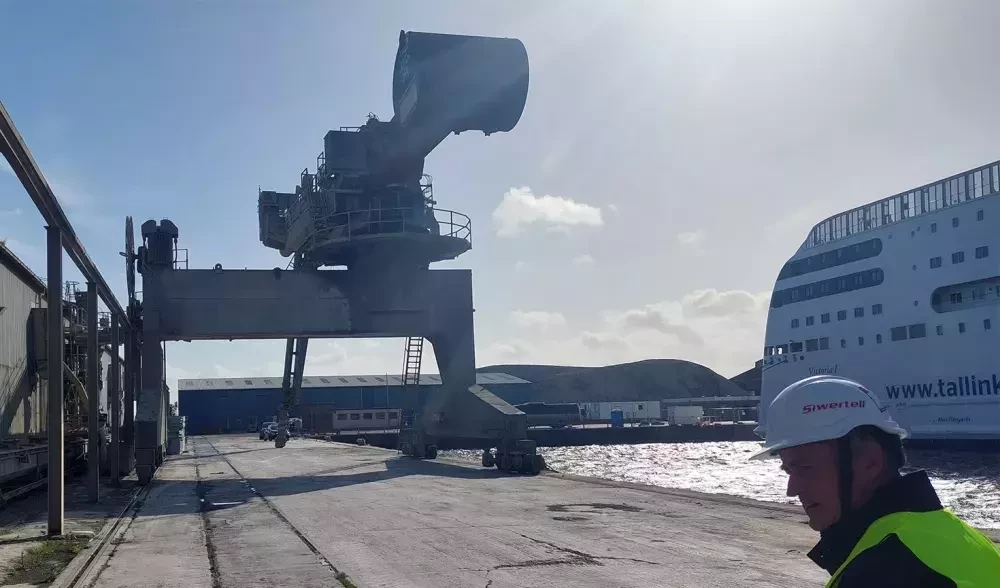 A permanent fixture
The Port of Leith is the largest enclosed deepwater port in Scotland, and serves as a staging point for offshore windfarms, as well as oil and gas platforms in the North Sea. It also handles a diverse array of shipments, which include project and ro-ro cargoes, recycling and cars, as well as dry bulk materials. For importing cement, Leith uses a Siwertell ST 440-D unloader, which discharges vessels at 500t/h and was delivered all the way back in 1980.
Recently, Bruks Siwertell was contracted to replace its slewing bearing, for the second time in more than 40 years.
"The world was a different place when this system was installed, not least because of the differing market dynamics at play," explains Daniel Frostberg, Service Director, Bruks Siwertell. "It is one thing to point out the fact that the system is still working. But the real testament to its design is that it is still capable of meeting the Port's needs today, just as it did before the first space shuttle was launched."
Replacing a slewing bearing in a large Siwertell unloader is one of the more complex service tasks. It required removing the top of the system, the vertical arm and its attached platform, as well as the turret, which necessitated the use of several cranes. Machinists were dispatched to fabricate the new components, including a new slewing bearing.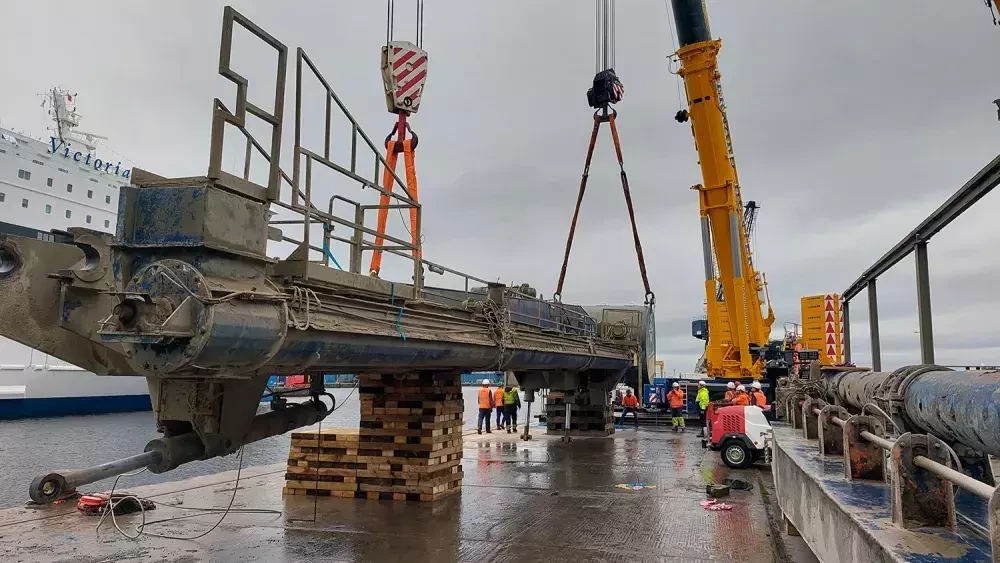 Keeping good company 
Forth Port's unloader is far from the only one in its age bracket still operating. Another example is a rail-mounted Siwertell ST 440-C cement unloader, which has been in operation in Duluth, Minnesota, USA since 1982, and was recently outfitted with updated electric motors, as well as modern touchscreen control.
Although it is true that in some cases Bruks Siwertell does have to advise when new equipment is needed, the company prides itself on knowing the difference. If the same requirements can be met with an existing system, even one with major upgrades, Bruks Siwertell works with customers not to replace it. It is also part of the company's sustainability strategy.
In another example of this, a rail mounted Siwertell ST 490-M Siwertell unloader replaced a similar unit in 2019. Its predecessor had served Norwegian owner Yara International, unloading cargoes of rock phosphate and potash for 40 years, in Glomfjord, above the Arctic Circle.
Common to these installations is the desire, shared with the customer, to perform regular maintenance, as well as preventive maintenance, which involves the timely replacement of wear components to avoid failures, and the longer periods of downtime they entail. It is well understood by many ports that delaying maintenance in exchange for extra uptime is a false economy.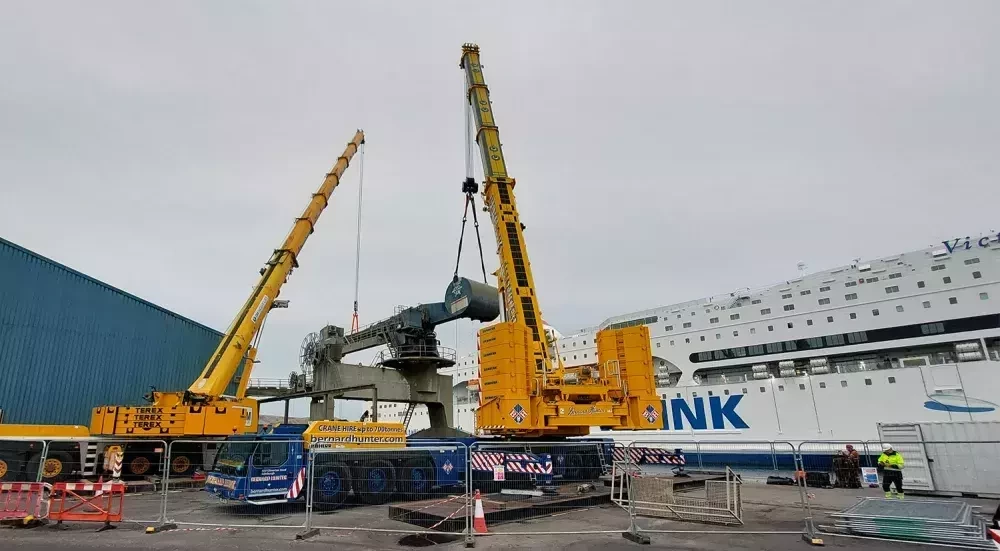 Longevity pays dividends 
Following the six weeks of work on its machine, feedback from Forth Ports notes that: "The system is working fine and feels like a new unloader, with much smoother slewing." 
"Forth Ports are very satisfied with the work carried out," says Jonas Hansen, Surveyor, Bruks Siwertell. "We have supported the company over four decades and it is a very good customer to work with. Forth Ports values the importance of maintenance and it does the necessary work to keep the unloader running. Now that the equipment is fully overhauled, we expect it to have many years of reliable service ahead.
"Many of our customers are very conscientious about maintaining their unloaders, as they understand that a well-kept Siwertell machine will go a long way. Also, over the coming years, as sustainability becomes higher and higher on agendas, and a key principle in purchasing decisions, it will not be surprising if companies place an even greater emphasis on equipment that features longevity as one of its design priorities. Our portfolio demonstrates that this has been a major consideration for us for decades now," Hansen stresses.
PLEASE CONTACT US FOR MORE INFORMATION
Share:
More Blogs