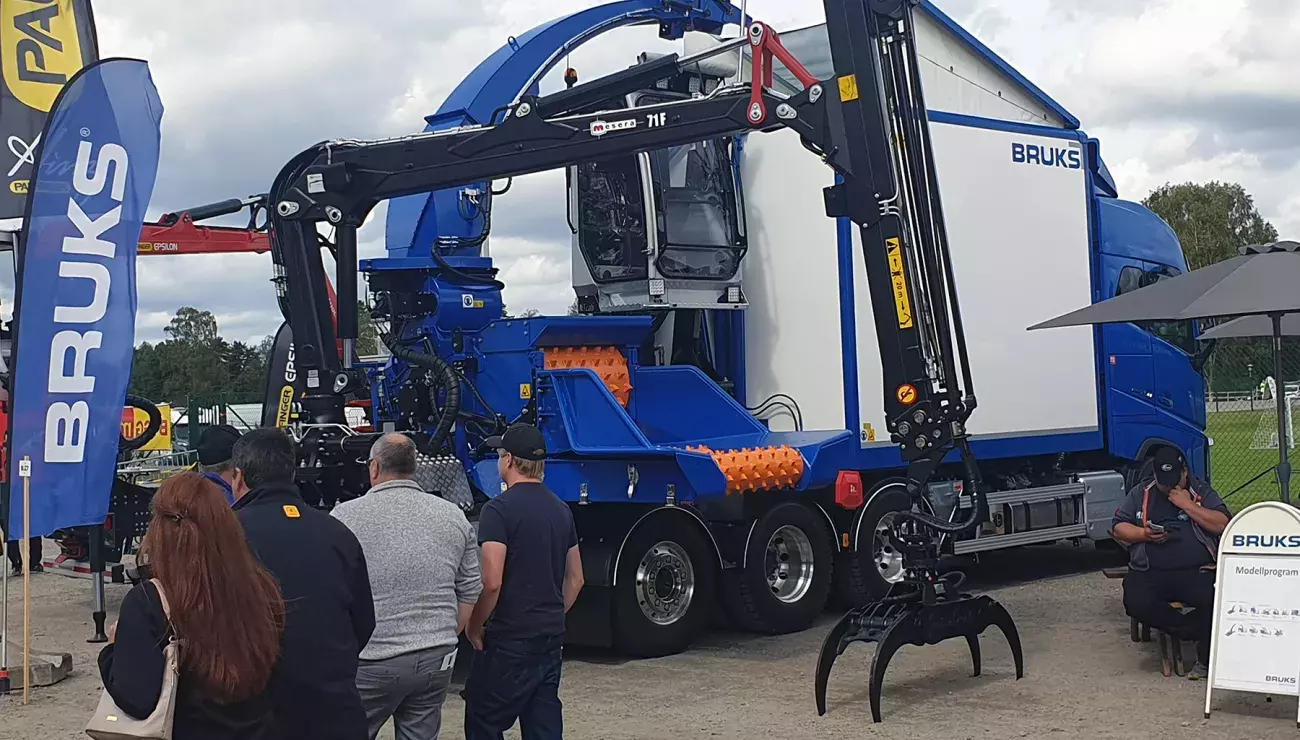 Dedicated wood trade event showcases mobile chipper capabilities
25 Sep 2019
Unlike many industry events, the annual Mittia wood transportation exhibition is predominantly held outside to allow for live demonstrations of wood processing and handling equipment. This year was no exception. Held over two days from 16th to 17th August, in Ljusdal, Sweden, Mittia showcased an expanded outdoor exhibition area with a demonstration park and test-run stands.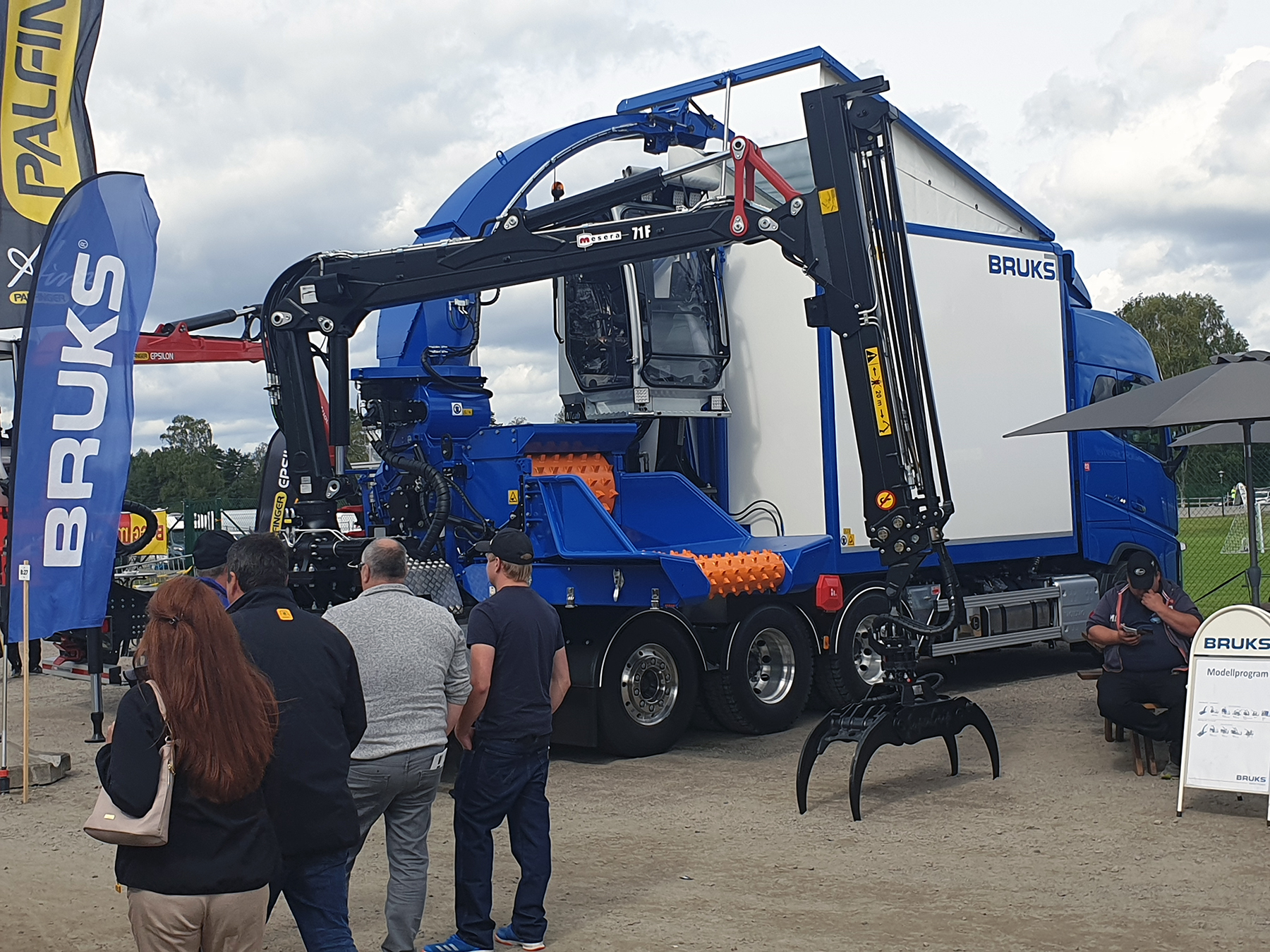 "It is a fantastic event to really show visitors some of the unique capabilities of your equipment in a live setting," says Christian Ehn, Manager Mobile Chippers, Bruks Siwertell. "We have attended the event for many years. Existing customers, usually within the timber transportation business, know that we will be there to talk to, and we often make connections with new people and companies too."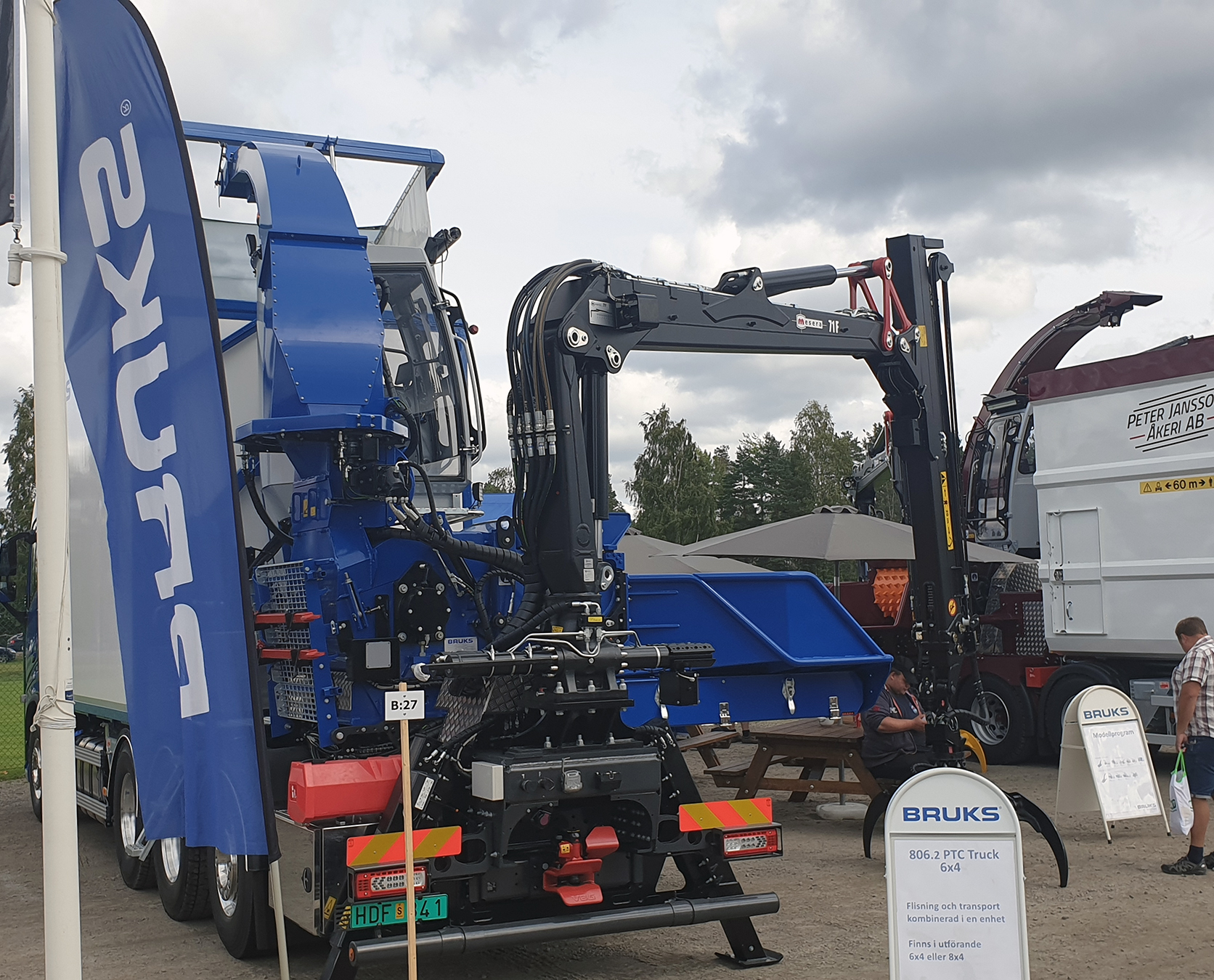 On-road operational flexibility 
This year, Bruks Siwertell exhibited the type-806.2 PTC truck (2st) mobile chipper. "This is an incredibly versatile and robust machine," notes Mr Ehn. "We were delighted to show visitors its main features and how it can offer the timber industry high-capacity wood chipping at the roadside or within a forestry setting. 
"Our on-truck chippers are easily able to relocate to different chipping sites, delivering high operational flexibility and efficiency," he continues. "They also use the latest Bruks drum chippers, which are designed to have a powerful, high capacity infeed and a closed drum for the best chip quality."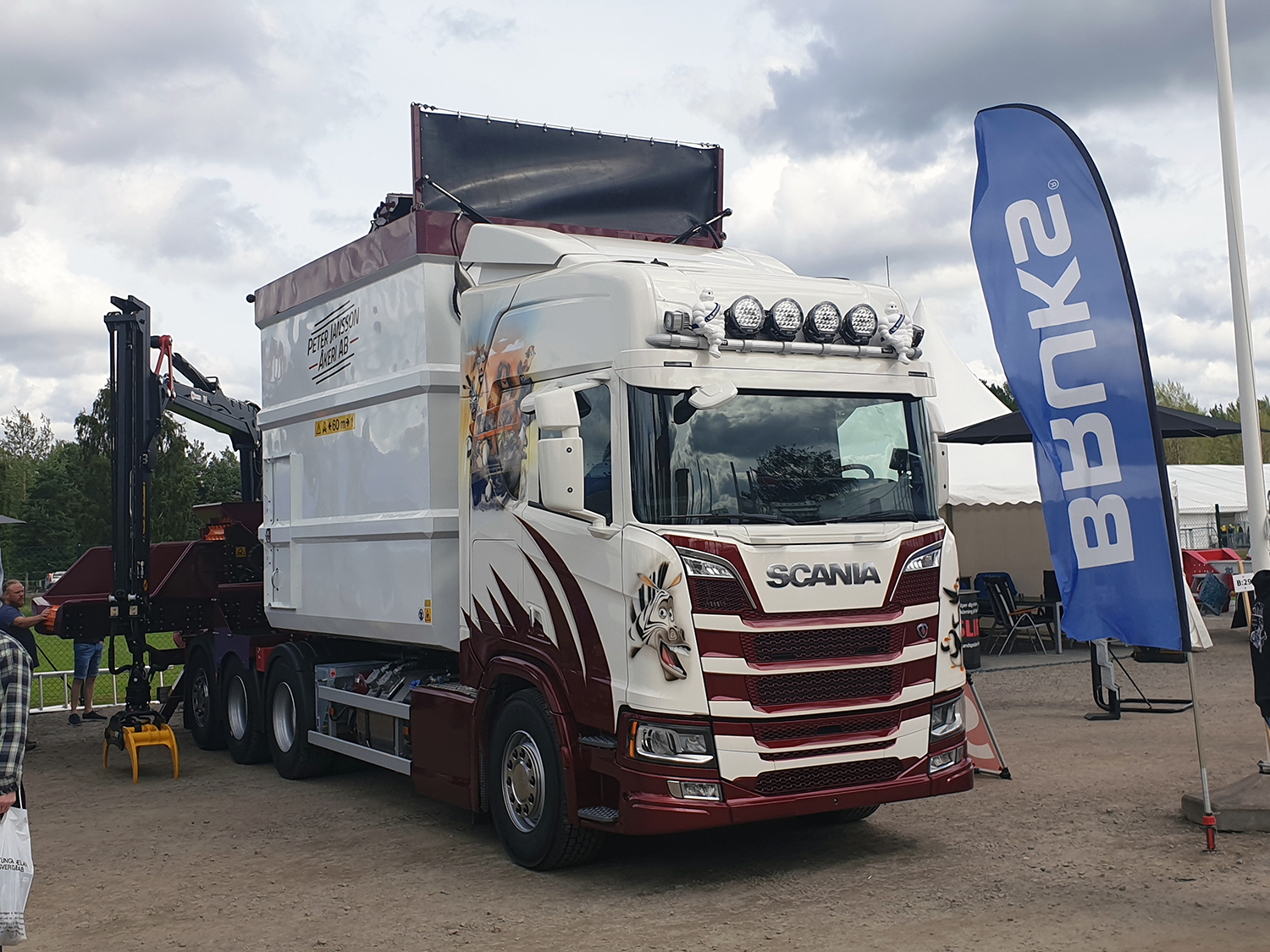 Mittia was established in 1999, and according to its organizers, around 5,600 people attended this year's event. It offered a good mix of exhibitors from across the wood transportation chain including vehicles, logging machinery, towed machines, truck and terminal cranes, loaders, and equipment for rail and sea wood transportation. Plans are in place for an even larger event next year, which is scheduled to be held towards the end of August 2020.
 
PLEASE CONTACT US FOR MORE INFORMATION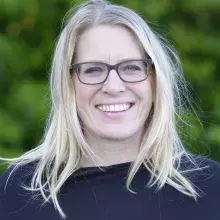 Director of Marketing Communications, Bruks Siwertell Group
Emily Brækhus Cueva
+46 706858023
Share:
More Blogs