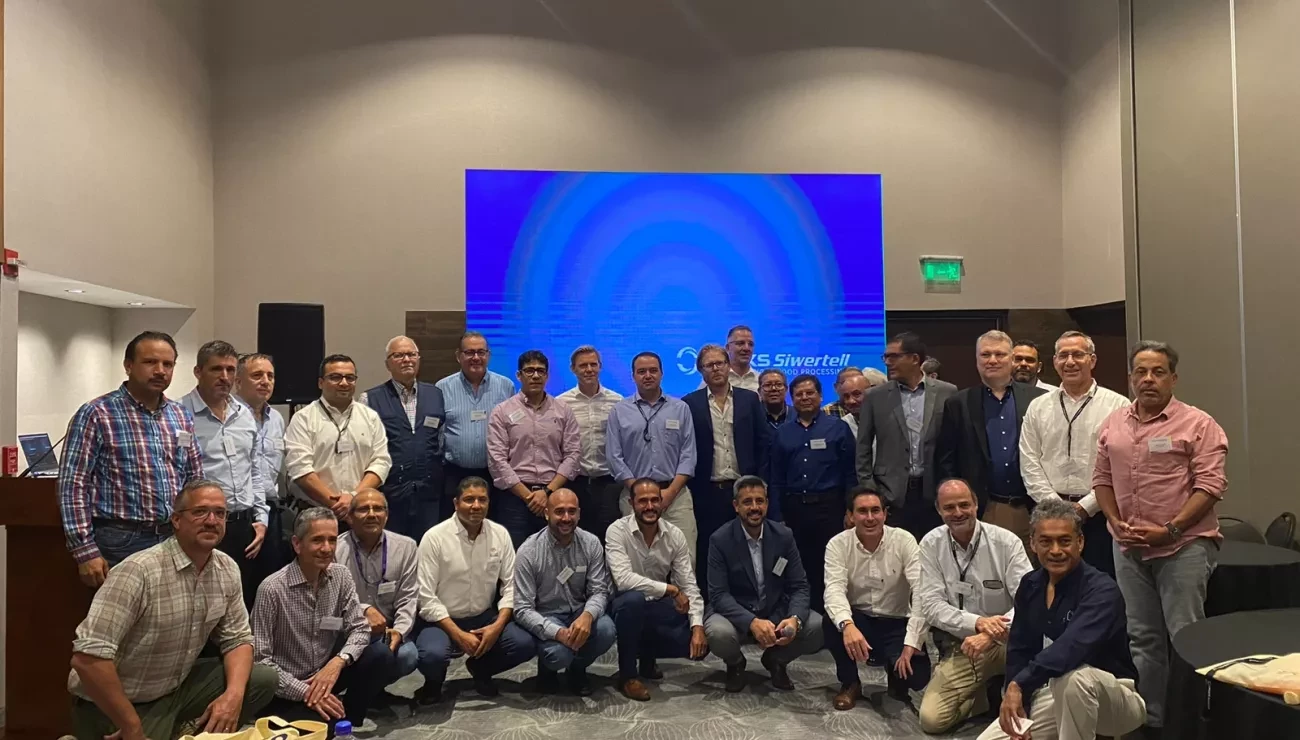 Bulk Day Seminar encourages Mexican dry bulk market dialogues
3 Jul 2023
Bruks Siwertell's commitment to ongoing stakeholder dialogues takes shape in a number of ways; Bulk Day Seminars are one of them. This year's Bulk Day Seminar schedule started with an event held in Veracruz, in east-central Mexico; a hub port that accesses global waters via the Gulf of Mexico gateway.
The one-day event was hosted by Patrik Henryson, Sales Manager Latin America and Caribbean, Bruks Siwertell, Per Hansson, Sales Director, Bruks Siwertell, Daniel Frostberg, Service Director, Bruks Siwertell, along with Bruks Siwertell representatives, Julian Luna Beckley and Francisco Theiler from South Point Engineering, Argentina.
Attended by almost 30 invited participants, ranging from maintenance managers, project and logistics directors, operations and project managers, and presidents and owners of companies, the day followed its familiar, successful format of presentations and a site visit.
The destination this time was the Port of Veracruz, which is undergoing a development program that will see it become one of the most advanced port terminals in the world. Benefiting from USD 5 billion of investment, which will quadruple its installed capacity to reach more than 90 million metric tons by 2030, part of Veracruz's development is five new terminals and a new cargo processing and logistics area.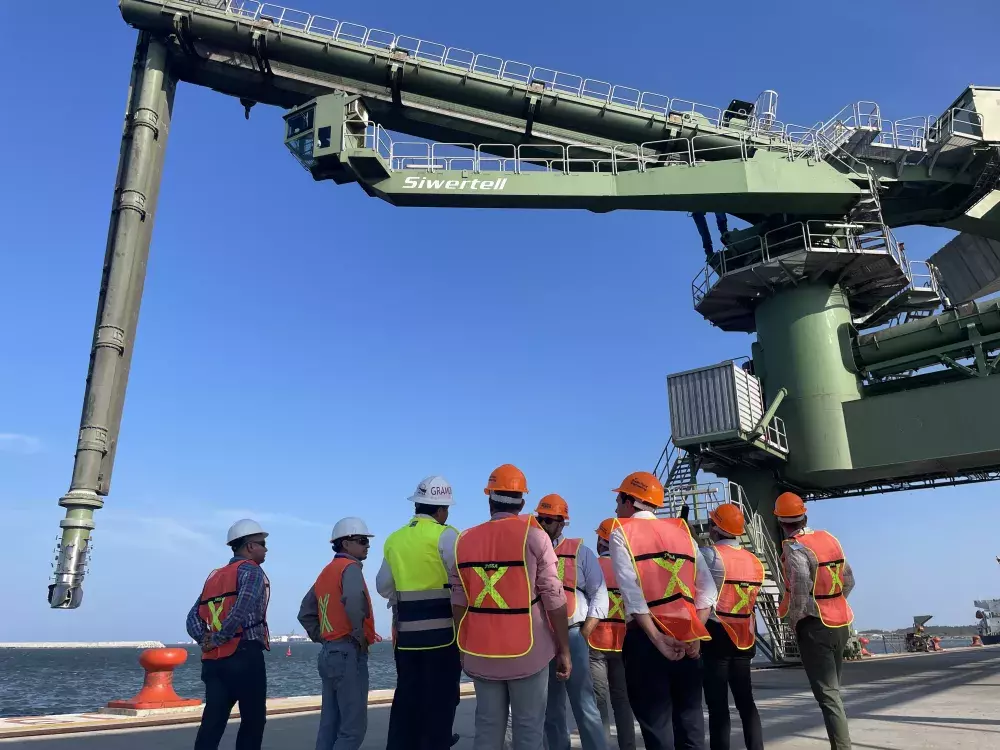 A glowing example 
Integral to this is Grupo Gramosa's USD 85 million project, Puertos Especializados Transnacionales (PETRA), a new agri-bulk terminal designed for the specialized handling of solid, liquid and semi-liquid agricultural bulks.
Underpinning the terminal's dry bulk imports is a single rail-mounted Siwertell ST 640-M ship unloader, which was commissioned in 2021. It is delivering exceptional grain handling and environmental protection to the port, and this was the destination for Bulk Day Seminar participants.
The screw-type ship unloader has a continuous rated capacity of 1,200t/h and a peak one of 1,320t/h, discharging vessels up to 80,000 dwt. The unloader's flexibility enables it to handle a number of different grains such as corn, soya meal, dried distillers grains (DDGs), and canola seeds without any loss of efficiency.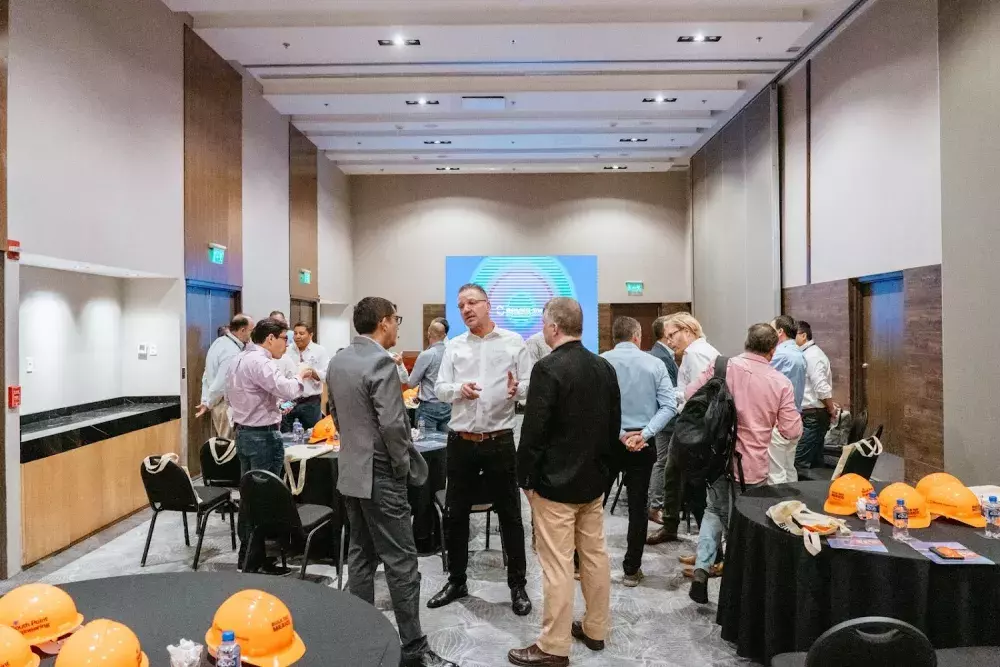 Positive operator feedback
Feedback from Grupo Gramosa following the event describes how delighted the operator was to be able to showcase the capabilities of the PETRA terminal and open its doors to this large group of Bulk Day Seminar visitors.
"For us it was a great pleasure to participate and enjoy this event, which in its organization was practically perfect," says José Luis Pavón Boylan, Subdirector PETRA, Grupo Gramosa. "From my perspective, the content of the presentations was excellent, they gave us the opportunity to learn more about what Bruks Siwertell and South Point Engineering have to offer, and the questions and comments from the participants showed a lot of interest in Siwertell equipment, engineering and what they offer additionally. Furthermore, topics were enriched with the shared experiences of other Latin American (LATAM) terminals.
"I especially would have liked the visit to the terminal to have coincided with the ship unloader in operation, just so that we could have demonstrated and evidenced the operational benefits that were discussed in the presentations.
"I believe that the event was successful because it met its objectives, even exceeding them with the number of interested participants. I have nothing left to add, but to congratulate you for your good judgment and professionalism," says Boylan.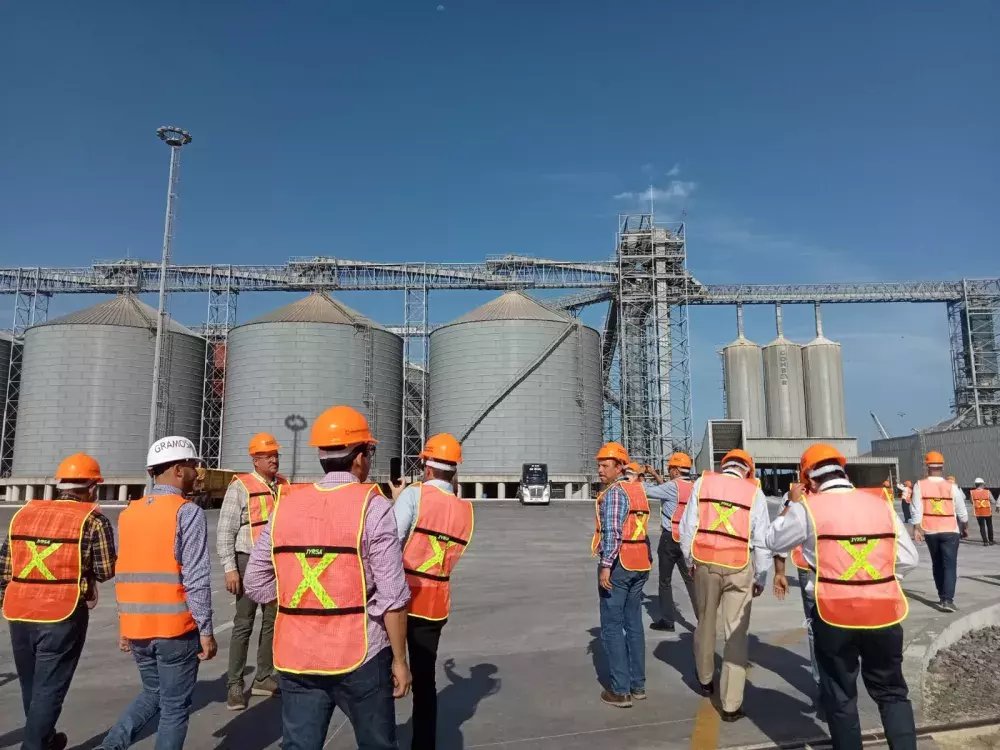 Shared knowledge experience 
Other feedback from participants supports this view. For example, Jorge Baquerizo, General Manager, Andipuerto Guayaquil, says: "Thank you very much to the organizers of the event, to the representatives of Bruks Siwertell for their magnificent presentations and to the executives and collaborators of PETRA for providing their excellent facilities. This has allowed us to incorporate their good management practices for port facilities into our knowledge."
"The day generated many interesting discussions," continues Patrik Henryson, Sales Manager Latin America and Caribbean, Bruks Siwertell. "The seminar focused on specific, selected dry bulk material handling operations from a variety of customers, predominantly in the fertilizer and agricultural dry bulk sectors. Presentations raised a lot of good discussions and some customers got new ideas about their own projects when they saw a unit in real life. After this Bulk Day Seminar's great success, we will definitely repeat the event for the Mexican dry bulk materials market.
"One of the best elements about Bulk Day Seminars are the opportunities for these discussions, they are valuable for all the participants, including us. They deliver real operator feedback and a regional understanding of dry bulk markets. This knowledge transfer works both ways, we are able to facilitate a shared learning experience, and impart technological knowledge," notes Henryson. "We also gain a greater understanding of the nuances of operating in particular regions."
Bulk Day Seminar presentations outlined the operational and technical capabilities of Siwertell screw-type ship unloaders. For the agri-bulk market, they can discharge grain and cereals from vessels up to 230,000 dwt at rated capacities up to 2,400t/h, and loaders deliver the market's highest continuous rated capacities, which are in excess of 3,000t/h. For other dry bulk materials, unloading rates can be as high as 3,000t/h and loading up to 12,000t/h for iron ore, discharging vessels up to 300,000 dwt.
Latest advances highlighted
In addition to a focus on how to deliver leading fertilizer and agri-bulk ship unloading solutions, which offer minimal material degradation, low energy demands and high through-ship capacities and efficiencies, presentations also covered new advances from Bruks Siwertell.
These included significant advances from a research and development (R&D) program, which was completed in 2021. It targeted improving the lifetime of the vertical screw conveyor and its component parts. The grain handling market was taken as the program's core segment because, as an industry, it has to meet some of the most demanding operational conditions. It is also an extremely competitive market that places substantial expectations on component lifetimes and through-life costs.
Other presentations included this year's phased introduction of the new digital tool, Siwertell Smartview. It is the latest industrial Internet of things (IIoT) system planned for integration into Siwertell technology and is designed to optimize the productivity and profitability of dry bulk handling operations, and deliver a better understanding of components through enhanced data analysis.
The Siwertell anti-collision system was also discussed. It uses specialist software integrated into the unloader's programmable logic controller (PLC) and human machine interface (HMI), along with features such as 3D-scanners that analyze the material surface, 2D sensors for anti-collision data, and GPS sensors as well. The whole system prevents the Siwertell unloader's vertical arm and the horizontal arm colliding with the ship's hatch coaming.
"All the presentations were well-received and we are grateful for the generosity of our customers sharing their experiences and contributing to these industry dialogues. Our hope is to keep up the momentum of interest from these Bulk Day Seminars," Henryson adds.
Bruks Siwertell is planning two further Bulk Day Seminars this year, one in Colombia and another in Brazil.
 
Share:
More Blogs