Pellet power feels the heat of global attention
24 Mar 2023
The balancing act of achieving carbon neutral promises against a background of energy insecurity leads many to the same questions: could biomass be the answer to the global quest for renewable power and can the producers keep up with demand?
Although slowing, global populations are currently still on a trajectory to increase by two billion people over the next 30 years, according to the United Nations. This naturally translates into higher energy demands, but now that the world can no longer turn a blind eye to the climate impact of fossil fuels, it is likely that, sooner or later, their use will come to an end. 
Since the start of human existence, people have burnt wood fuel for heat and light, it has just become more and more sophisticated, with the global biomass industry now commanding centerstage for many countries' energy mixes.
Although biomass, the general term for organic material burnt for energy, is not without its environmental toll, many believe that it is better to use raw materials that can be renewed in a generation, rather than those that regenerate over millennia.
A booming market
According to a Future Markets Insight report, Quest for discovering Renewable, Environmentally Sustainable Fuel Sources revving up sales of Wood Pellets, the global wood pellets market was forecasted to reach a value of USD 9.21 billion by the end of 2022, and is further projected to experience a compound annual growth rate (CAGR) of 11 percent from 2022 to 2032.
By the end of this forecast period, the global market value for wood pellets is estimated to stand at USD 26.15 billion. To put this growth in context, in 2021, the industry was valued at USD 8.3 billion.
In line with these findings, the US, a net biomass exporter, continues to see industry growth. North American biomass, often bound for Europe to meet what seems to be an insatiable appetite, has a critical role to play in the global shift to renewable energy, and all eyes are on the industry to see how it will keep meeting demand.
Advocates for wood energy
Supporter of renewable wood energy as a sustainable, low-carbon power source is the US Industrial Pellet Association (USIPA). Founded in 2011, the USIPA has acted as a trade association for the wood energy sector, promoting sustainability and safety practices within the industry. "We advocate for wood energy as a smart solution to climate change, and we support renewable energy policy development around the globe," says the USIPA. 
Its members, including Bruks Siwertell as one of its original supporters, represent all aspects of the wood pellet export industry, including pellet producers, traders, equipment manufacturers, bulk shippers, and service providers.
"Bruks Siwertell is proud to call most of the key industry leaders customers," says Ken Upchurch, SVP Sales and Marketing, Bruks Siwertell. "These relationships have developed largely due to the influence of the USIPA organization and the annual conference. 
"This year's trade event in Miami was very active and boasted participation levels similar to pre pandemic levels," Upchurch continues. "The discussions around the future of the wood pellet industry further solidifies Bruks Siwertell's belief that the industrial wood pellet market will remain robust for many years to come, and is doing its best to keep up with staggering rises in demand." 
Sustainability starts at source
The USIPA is far from alone in its advocacy for biomass as a renewable energy resource. An essential element in the environmental impact of biomass is the source of its raw material. If this comes from forests that are sustainably managed, with trees replanted and regrown within the timeframe of a generation, biomass pellets are deemed renewable. They must, however, not contribute to overall deforestation or negatively impact a forest's ability to sequester carbon. It is the responsibility of pellet manufacturers to ensure that their sourcing decisions are sustainable.
If these conditions are met, it is generally accepted that sustainably generated wood pellets are carbon neutral when burned. This is because they are made from trees that have absorbed atmospheric carbon during their growth span, which is then released through combustion. In contrast, fossil fuels release ancient carbon, long removed from the current carbon cycle.
One of the most prominent and long-standing advocates for biomass is global renewable energy company, Drax Group. Drax has three critical messages when considering the use of biomass as an energy source. Firstly, it notes that biomass pellets produce 80 percent fewer CO2 emissions when combusted in comparison to coal, as well as lower levels of sulfur, chlorine, and nitrogen. Secondly, according to the International Renewable Energy Agency (IRENA), wood pellets have an energy density of 11 gigajoules/m3, compared to 3 gigajoules/m3 from fresh wood or wood chips, and thirdly, when used in high-efficiency wood pellet stoves and boilers, biomass pellets can offer a combustion efficiency up to 85 percent.
The perfect pellet
Biomass pellets are formed from a huge range of organic material, and often from forestry waste, end-of-life timber and byproducts from the sawmill industry such as wood chips, offcuts and sawdust; essentially wood that is unsuitable for other industries. Bruks Siwertell technology is able to handle, process and convey all forms of processed wood, including chippers, waste wood residue systems, such as milling and grinding machinery, and air-supported conveying systems including The Belt ConveyorTM and the TubulatorTM.
Screening is an important element of pellet plants, along with the dryers that ensure wood fractions have a moisture content below 12 percent. Once this is achieved, all residues are converted to a fine powder and compressed, under intense pressure through a grate, to form the familiar short, dense biomass pellets, typically between 6 and 8mm in diameter and a maximum of 30mm long. The uniform shape of biomass pellets not only ensures the density of material required for combustion efficiency; it also makes it easier to transport. 
Making the most of raw materials
Much of the value in biomass is tied up in the production and handling of the pellet. Not only is its contents-source critical in terms of its sustainability credentials, but so are these elements. Pellet plants receive raw materials via a number of methods, this includes bulk truck deliveries. Trucks are offloaded using hydraulically operated tipping platforms, which lift the entire truck and allow free-flowing processed wood chips to dump out of the back of its trailer and into a receiving hopper. Hence the name truck dumpers. Bruks Siwertell leads the market in both drive-on and back-on truck dumper versions. Due to the inherently dusty nature of these loads, the company has developed many ways to mitigate against dust emissions.
Primarily, dust is controlled by the truck dumper's low-profile, end-pivot design, which ensures that cargo is unloaded at a low elevation, approximately 2.5m above the ground, and directly into the back end of the hopper, which is often covered.
This technology is just the start of Bruks Siwertell's contribution to the biomass industry. From the receiving hopper, raw materials are conveyed to the woodyard, where Bruks stacker reclaimers are seen as the industry model for fully automated, high-volume wood chip storage and reclaiming.
For example, Bruks circular blending bed stacker reclaimers (CBBSRs) lay down successive layers of biomass material in a continuous 360-degree rotational pattern using a stacking conveyor that pivots through a complete circle. With a true first-in first-out (FIFO) mechanism, with the oldest material in the pile always being reclaimed first and blending reducing any variation to a minimum, they ensure minimal material degradation and minimize the unnecessary loss of material through microbial action.
Biomass: a global stage
Some biomass operators, like Drax Group, use Bruks Siwertell technology that not only spans continents, but the entire supply chain from the pellet plant to the port. In the US, Bruks technology installations for Drax Biomass include two entire woodyards, two dry chip handling systems, a ship loader in Baton Rouge, and two dry shaving systems with two residual systems. 
The pellets loaded in Baton Rouge take a transatlantic journey to the UK, where they feed the 4GW Drax power station, in North Yorkshire; one of the largest biomass plants in Europe. Pellets get to the plant from multiple sources, including via four Siwertell ship unloaders: one pair is operated by Associated British Ports at the Immingham Renewable Fuels Terminal (IRFT), and the other is operated by Peel Ports at the Ligna Biomass terminal in Liverpool.
Carbon capture and storage
Biomass' low carbon emissions, even when factoring in its entire supply chain, means that the industry can go a step further than carbon neutral, and aim for carbon negative through the use of carbon capture technology, for example, bioenergy with carbon capture and storage (BECCS). Drax is trialing BECCS at the UK-based Drax power station.
Different raw materials produce different grades of pellets, with the densest wood-based ones destined as fuel for use by power utilities, including combined heat and power facilities. For example, Denmark's Avedøre combined heat and power (CHP) station is one of the most efficient in the world. Its owners, Ørsted, embarked on a conversion from coal to biomass several years ago as part of its target to phase out coal power completely by 2023.
An important part of its transition is a rail-mounted high-capacity Siwertell ST 790 D-type ship unloader, which has operated in the Avedøre harbor since 2013. Originally chosen for its ability to unload both coal and biomass cargoes interchangeably, it now exclusively handles biomass after Ørsted converted the plant for full-biomass operation in 2016. 
The efficient use of both heat and power is not an unfamiliar concept in bioenergy circles. In southeast Asia, at the Tembusu Multi-Utilities Complex (TMUC) on Jurong Island in Singapore, wood chips, and palm kernel shells are part of the biomass energy mix. The facility also triples up as a power, desalination, and wastewater treatment plant. Two ST 640-M rail-mounted Siwertell unloaders have served the TMUC since 2012, alternating between unloading coal and various biomass cargoes. 
Every link in the chain
Siwertell ship unloaders have a global reputation for handling biomass. They are able to discharge vessels quickly and efficiently, with minimal material degradation and dust emissions, and no spillage. They achieve this while also mitigating biomass' inherent fire and explosion risk.
Bruks Siwertell's entire range of equipment ensures a true end-to-end supply chain for the biomass industry, and with sustainability at the heart of the technology, the company is able to provide both pellet producers and end users with the means to minimize waste, maintain lower material costs and maximize efficiency and environmental protection. 
"With forestry equipment, such as chippers, a whole range of wood-processing technology, truck dumper systems at receiving facilities, fully automated woodyards, advanced air-cushion conveying systems, and market-leading ship loaders and unloaders, Bruks Siwertell is in a prime position to help pellet producers and users keep up with demand, and make the best of opportunities presented by this growing market," Upchurch concludes.
 
PLEASE CONTACT US FOR MORE INFORMATION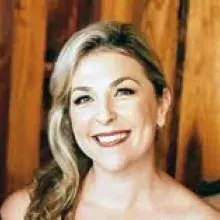 Executive Admin. & Marketing Coordinator
Lindsay Gilliland
+1 770 8490100
Share:
More Blogs