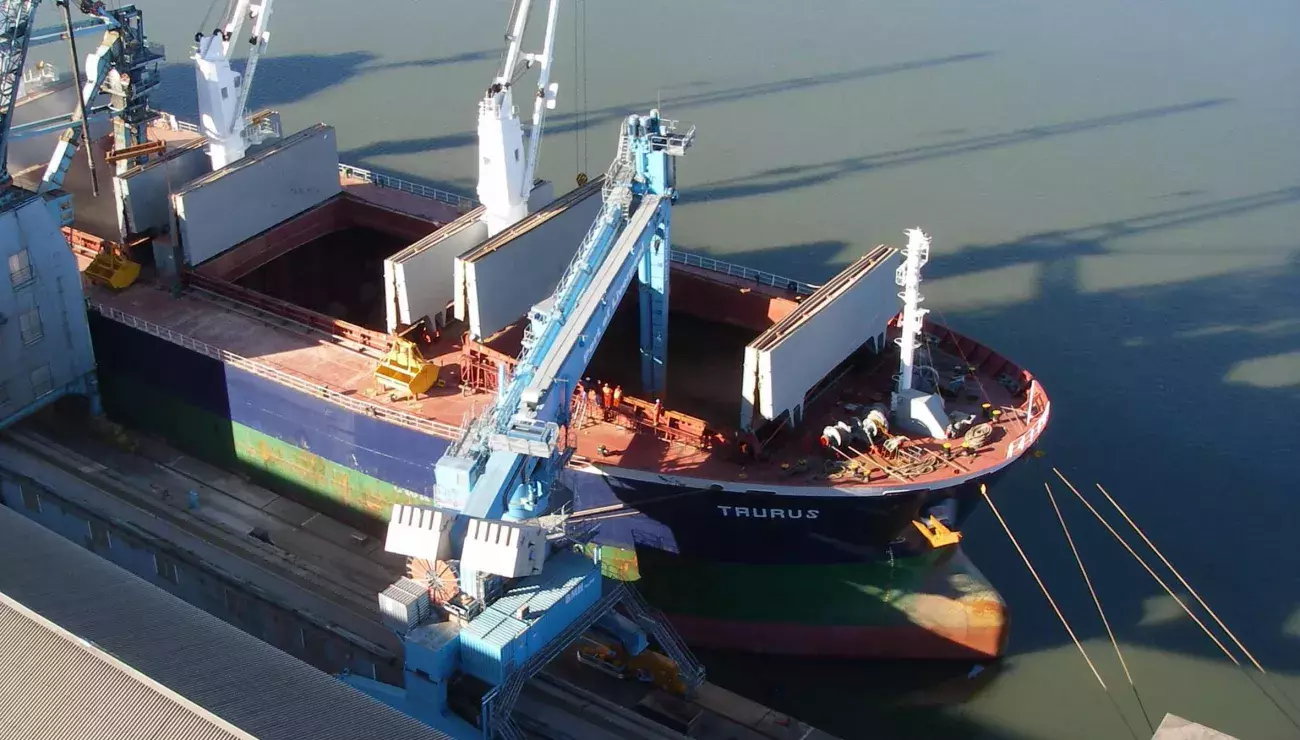 Opportunities await for higher capacity grain handlers 
6 Oct 2021
The Panama Canal completed new expansion works in 2016, increasing the depth by around three meters. The new depth holds the potential for a major impact on the agriculture industry in the United States, and beyond. Grain is the biggest US commodity shipped through the Canal; three out of every ten bushels of grain exports travel through it; and when it comes to soybeans, it is 44 percent, or around 600 million bushels.
The United Soybean Board (USB) has estimated that the new draft and larger vessel sizes afforded by the expansion can increase the potential of each shipment by 13,300 metric tons of grain, equivalent to 488,642 bushels, and could decrease the freight rate by as much as 20 percent.
 
Developments at the Canal are watched closely by the agricultural industries, particularly those based on the east coast of the US. To get a shipment of grain westward, cargoes are carried by truck or train, and loaded onto barges at ports along the Mississippi River and its tributaries in various states, before being carried out to the mouth of the river in the Gulf of Mexico. From there, loaded onto a bulk carrier, these grains are transported through the Panama Canal. 
River transportation provides access to 80 percent of US corn production, a third of sorghum production, and 15 percent of barley production. While there are transport networks that allow grains to be exported via the US' west coast, and the customers that are able to export via this route are able to charge more for their product, cross-continental routes are sparse and costly, and the Pacific Northwest is a long way from where most grains are actually produced. 
Railroads are privately owned and maintained by their operators, at a cost of around 20 percent of their revenues, or around USD 25 billion per year; by contrast, the Mississippi River network is well-established and well-maintained, with regular dredging work commissioned by the US Army Corps of Engineers (USACE). 
Horizon holds change
The Panama Canal expansion, then, confers a bump in the capacity for westward grain exports; but this has not yet resulted in an associated increase in US exports. There have been several factors at play for the last four years; but these have the potential to change dramatically over the next decade.
In the short-term, the Trump administration's tense relationship with China, commonly described as a 'trade war', depressed the Canal's Atlantic-Pacific soybean transits by 43 percent in FY2018, and sorghum by 34 percent in the same time frame, as China replaced US supplies with cargoes from South America, the latter travelling via the Cape of Good Hope instead of the Panama Canal. 
In the medium-term, US grain exporters are still using the Canal's smaller Panamax locks, as key infrastructure including grain elevators, draft depth, and most transshipment terminals have not yet been upgraded to accommodate the larger 100,000 dwt-plus bulk carriers which would transit the neo-Panamax locks.
 
This, however, looks likely to change. There is upstream capacity and scope for eliminating the bottleneck in the Gulf of Mexico, and allowing US exporters to make use of the neo-Panamax locks. Already, some providers are pulling ahead; at Archer Daniels Midland's (ADM) grain port facility in Ama, Louisiana, three high-capacity Bruks pedestal-mounted loaders handle grains including wheat, soya beans, milo, corn, meal, and dried distillers grains (DDGS) at a rate of 2,000t/h (80,000b/h) each. They are in near-constant operation currently loading post-Panamax sized vessels up to 115,000 dwt and beam of 43m. They are more than capable of serving neo-Panamax vessels up to 120,000 dwt with a beam of around 50m. 

Ready for the uptick
Grain is the third largest cargo that Bruks Siwertell machines handle, amounting to around 600 million metric tons every year.
"The Panama Canal has the capacity for larger grain-carriers, and the US has the capacity to provide more grain for the world's markets," says Ken Upchurch, VP Sales and Marketing, Bruks Siwertell. "A number of factors would have to come together to realize this extra potential, but it is a technological bottleneck, rather than a limit in resources." 
Indeed, a comparable case exists in Brazil, whose grain exports to China have substantially increased in recent years. Along the mouth of the Amazon and Tocantins rivers, four privately owned major grain operators handle much of the country's agribulk; Bunge Brazil and ADM de Portos Pará serve the port of Barcarena; Cargill Agricola, operates in Santarém; and Hermasa Navegação da Amazônia in Itacoatiara. Between them, they operate four Siwertell screw-type ship unloaders, servicing feeder vessels that carry soybeans and corn from remote, inland agricultural facilities, ultimately for export on bulk carriers.
The Siwertell unloaders are a vital step in this chain, with each operating on a demanding schedule of around 3,500 hours per year. Hermasa opted for a Siwertell ST 790-F barge unloader and ship loader configuration, with a rated loading and unloading capacity of 1,500t/h; the other systems are Siwertell ST 790-M model ship unloaders, with the same capacity.
These unloaders will soon be joined by Brazil's fifth Siwertell ship unloader later in the year. Ordered by Novo Remanso Port Terminal (TPNR), the ST 790-M unit will be fitted onboard a floating barge in Manaus, and will offer a continuous rated capacity of 1,700t/h for handling soybeans and corn.
Eliminate wasteful options
Grain is a unique type of cargo, in that the need to eliminate waste during handling extends far beyond the commercial. Over the last four years, the cost of a bushel of corn nearly doubled; a bushel of wheat has increased in price by a third, and in the same timeframe, soybeans increased by a quarter. Each of these crops has seen a major bump since the Covid-19 pandemic began; but each was still experiencing a slower upward trend in the years leading up to the onset of the pandemic.
An uncomfortable fact is this cost may potentially continue to rise over time, as various factors are coming together to reduce crop yields in the longer term. Over the last four decades, soil erosion has claimed 33 percent of the world's adequate or high-quality arable land. Its effects will, in due course, be compounded by increased global temperatures, which will shift the concentration of arable land away from equatorial areas; and in the long run, rising sea levels will pose yet another threat. 
Plans for new farming techniques and sustainable agriculture will need to accelerate to reverse the effects of this trend.
Minimize cargo degradation
It will be increasingly crucial for growers and importers to ensure that the cargo loaded onto its first truck or railcar matches, as closely as possible, what arrives at the end destination. But unfortunately for those handling them, grain cargoes are some of the most sensitive bulks to deal with.
Many types of handling systems are unsuitable for unloading grains, as many can exert forces which can grind or crush them, making a proportion unsuitable for use by the end customer. Bucket chains are not used, as the heavy buckets can crush the grains on impact, rendering high levels of material degradation. 
Damaged grains are not only unusable themselves; but cause additional problems for the rest of the cargo which makes it through intact. Fines, the powdery remnants of crushed cargo, make the grain more difficult to aerate, leading to additional spoilage and, in some circumstances, increasing the risk of fires.
More commonly, pneumatic systems are used; but Bruks Siwertell is all too aware of their limitations. They exert high velocities on the cargo and require considerable input from payloaders, negatively impacting their through-ship efficiency.
"We anticipate that the cost of bulk foodstuffs will rise dramatically in the coming decades, and with it, the importance of handling and storage methods which will not cause it to be wasted," Upchurch says. "The margin of error in these delicately-balanced trades is already paper-thin; but this will only contract further, and terminal operators will not benefit from continuing to press less than optimal equipment into service." 
Growing capacity promise
In Liverpool, UK, stands Bruks Siwertell's biggest grain unloader. It is a rail-mounted Siwertell ST 790-D, capable of unloading 1,800t/h of grain. Located at Peel Ports' Seaforth grain terminal, it features the same screw-type conveyor mechanism as all Siwertell unloaders, from port-mobile and road-mobile systems to these large installations and systems in between. They all offer fully-enclosed, dust- and spillage-free unloading operations. 
Bruks Siwertell is able to say that its grain handling systems can out-perform all other equipment on the market. "If a terminal compares operating principles and mechanisms, investment costs, as well as running costs, including service and the lifetime of wear parts, our systems speak for themselves," notes Upchurch. "In combination, the cost and energy savings, efficiency gains, and gentle grain handling, mean that many operators opt for a Siwertell unloader over other systems. 
"Looking at the Siwertell 790-D unloader at Seaforth and the Bruks loaders at Ama, we can say with confidence that Bruks Siwertell can offer dust-free grain handling systems that deliver the highest efficiencies, and minimal material degradation rates, even for the most demanding through-puts," says Upchurch. 
"Our systems can easily meet the huge scope for increasing export capacity in the US. For example, with a barge unloading rate of 1,800t/h, like the high-capacity unloader at Seaforth, and an appropriately matched ship loader, a transshipment terminal, such as ADM in Louisiana, could have a neo-Panamax fully loaded with soybeans, corn or wheat in just a few days." 
Since their opening, the new neo-Panamax locks have largely been used for the export of liquefied natural gas (LNG), and for exports of coal from Colombia. In terms of grain, utilization is relatively small; around 14 percent of neo-Panamax traffic is grain-related, although some Panamaxes are using the new locks, as the additional depth allows for more draft and bigger cargo loads.
"We have not yet seen the new locks reach their full potential, thanks to a mix of politics and upstream bottlenecks. Nevertheless, there are plans to reinvigorate America's infrastructure, and some of that spending will necessarily involve waterways. 
"Our technology is ready to modernize the import and export terminals that are looking to capitalize on the gains that can be made from handling these larger vessels," Upchurch adds. "It is also hoped that this will accelerate the adoption of sustainable models of operation, reducing emissions and waste, and, if vessels are able to carry more cargo, the number of shipments required could be fewer, further driving positive environmental change."
PLEASE CONTACT US FOR MORE INFORMATION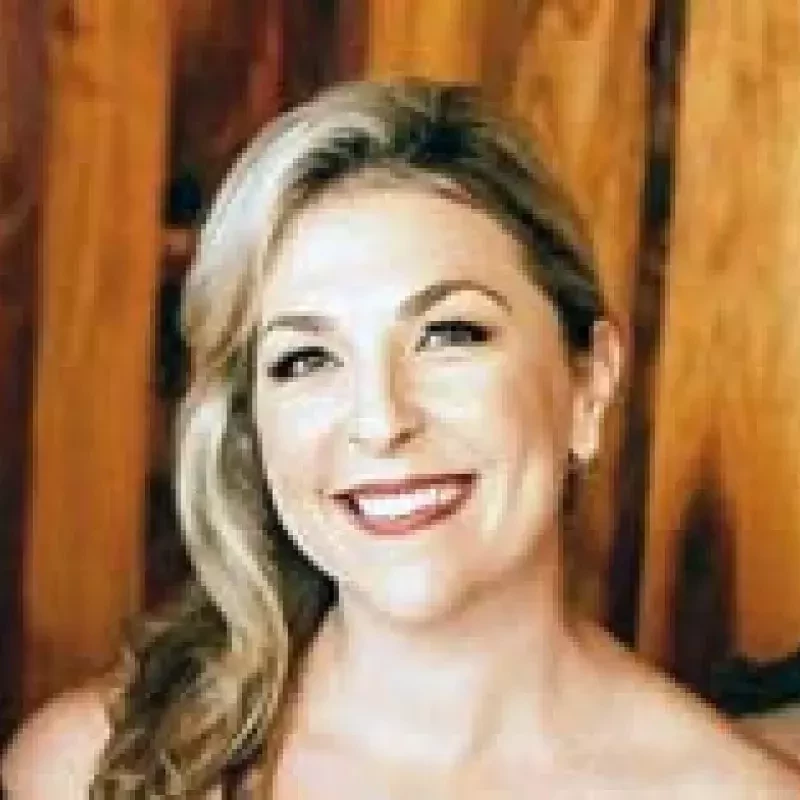 Executive Admin. & Marketing Coordinator
Lindsay Gilliland
+1 770 8490100
Share:
More Blogs