Inspections reveal opportunities for ongoing performance improvements
21 Oct 2020
During regular inspections from original equipment manufacturers (OEMs), surveyors often make relatively small adjustments to operational parameters that deliver significant performance benefits, and for many operators, unplanned downtime can be easily avoided. 
OEMs can also rapidly assess and determine equipment condition, which ensures that parts are not replaced unnecessarily. They also develop the most cost-effective strategy for repair and renewal, when the time comes. 
For some, this can be a major undertaking, requiring precision planning, particularly if equipment is critical to production flow and there is no redundancy in the system. In these cases, the entire facility is required to pause.
A recent example of this involved a major fiber-based packaging, pulp and paper industry manufacturer based in south-east USA. 
A routine inspection of its 15-year-old Bruks circular overpile stacker reclaimer (COSR) in 2017 revealed some significant engineering tasks, but the project had to be arranged at a planned outage at the mill in spring 2020. Given the current boom in e-commerce, any loss of production hours, comes at a significant cost.
The 0.14 million cubic meter (five million cubic feet) stacker reclaimer handles the mill's huge volumes of wood chips, offering a stacker rate of 825t/h and a reclaiming capacity of 280t/h.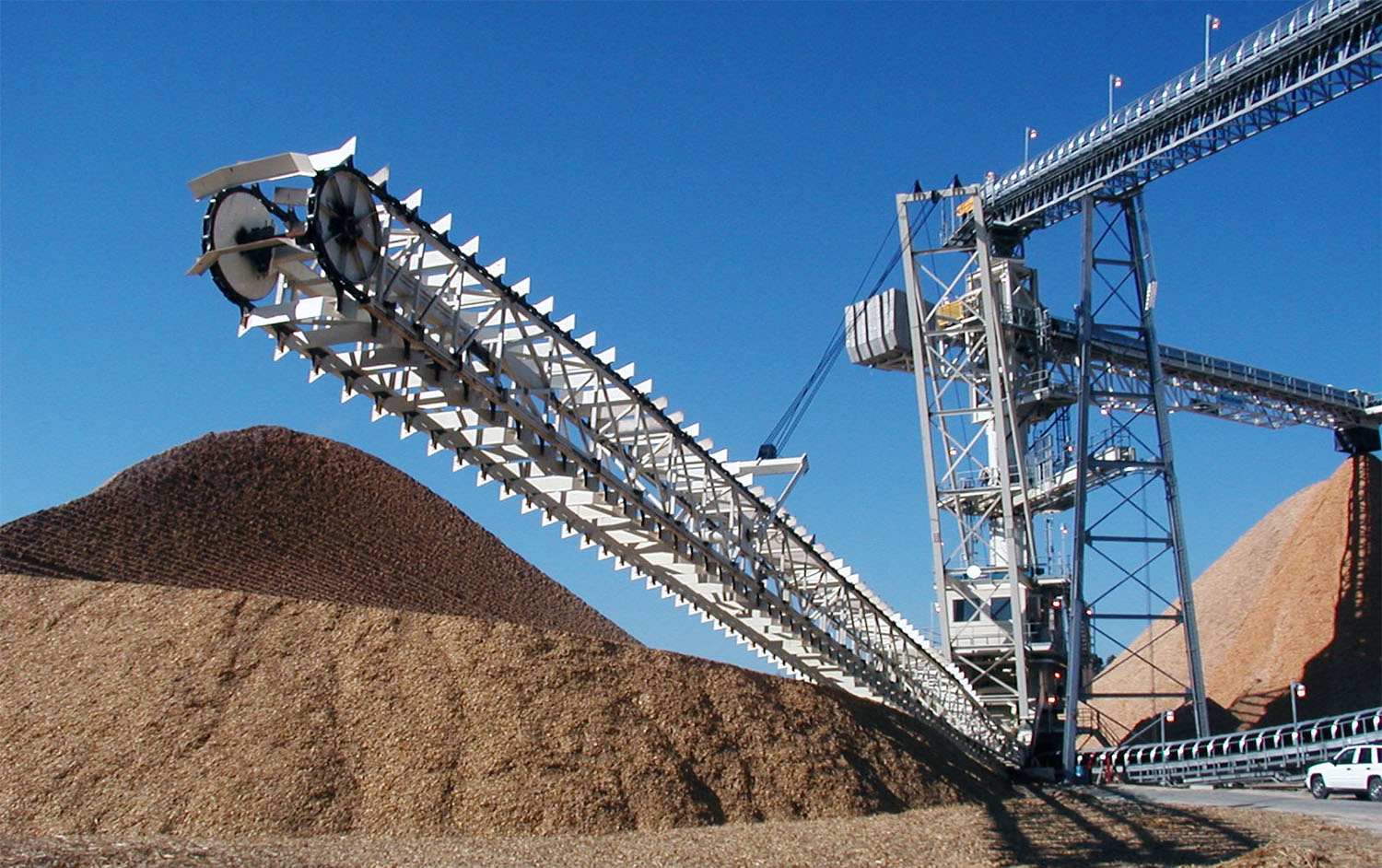 Coordinated planning efforts
"As an OEM, we know our equipment best and from the inspection, we recognized that this would be a special project. It required a great deal of coordination to ensure that, for our part, everything was in place to carry out the work as smoothly as possible, minimizing the time the mill had to pause operations," says Jason Scott, Key Account Manager, Bruks Siwertell. 
"This was a seven-month operation, and our expertise were called upon because we originally delivered the system and have worked with the machine for over a decade, regularly carrying out maintenance as and when it was needed. It was this knowledge and our OEM-status that were deciding factors in the mill contracting us to carry out the work," notes Scott.
The COSR blends the mill's intake of wood chips, continually keeping them in a prime condition for onward processing, with its reclaiming boom scraping material from the side of the pile. The initial inspection revealed the need to upgrade the slewing gearbox, motor and pinion on the stacker.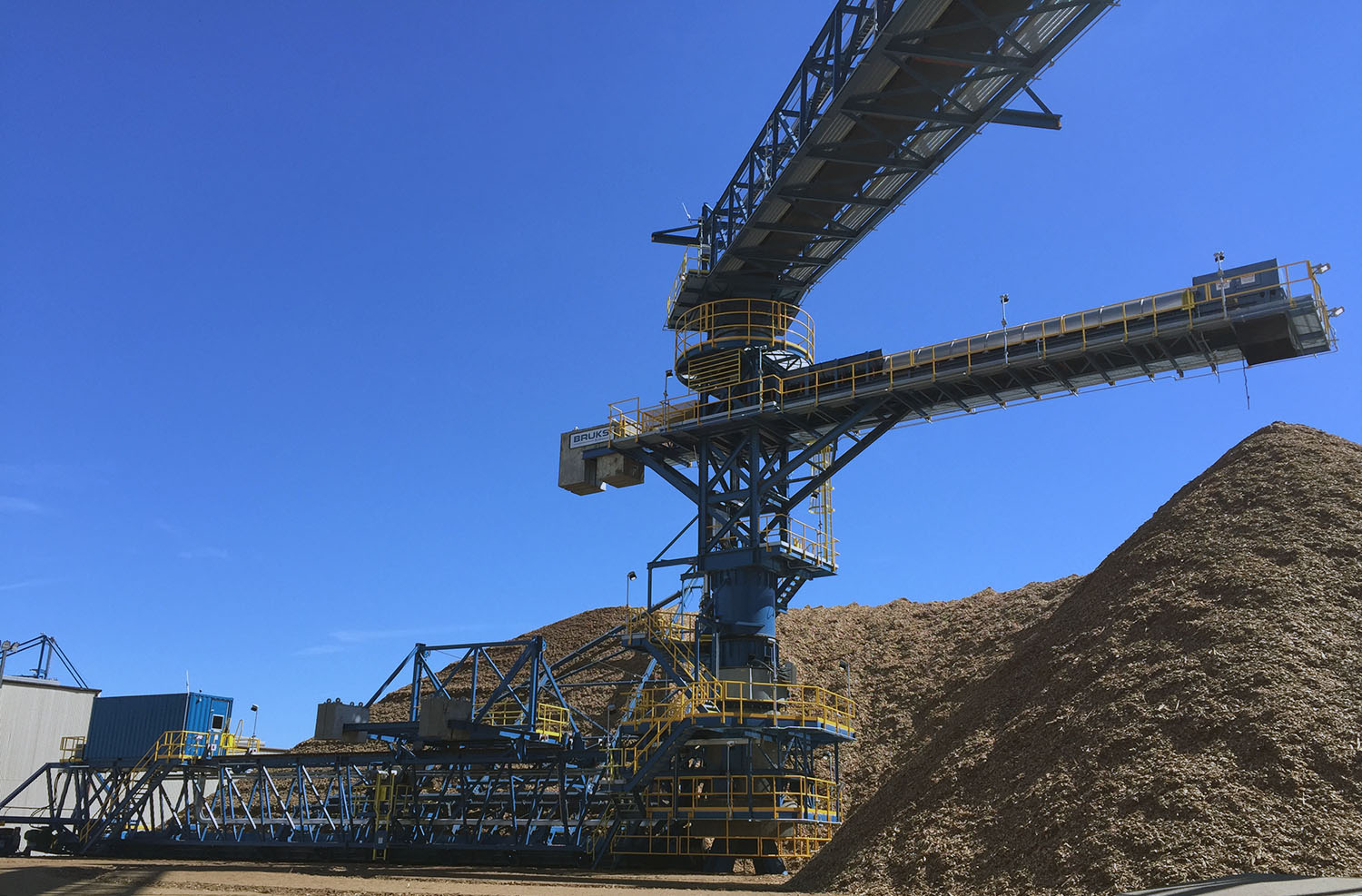 "These projects really demonstrate the importance of inspections and how preventative service delivers the most cost-effective return on investment," he says. "Economizing on maintenance-related activities, buying non-OEM parts and labor, or deferring does not represent value because, in the long run, they will ultimately cost a company more.
"The mill now has a stacker reclaimer fitted with current technology and upgraded mechanics that will see it serving the business for many more years to come," Scott concludes.
Seeing the benefit of Bruks Siwertell's continuing planned maintenance input, the mill has signed a new service agreement that includes two inspection visits a year.
For more information, please send an email to sales@bruks.com
Share:
More Blogs