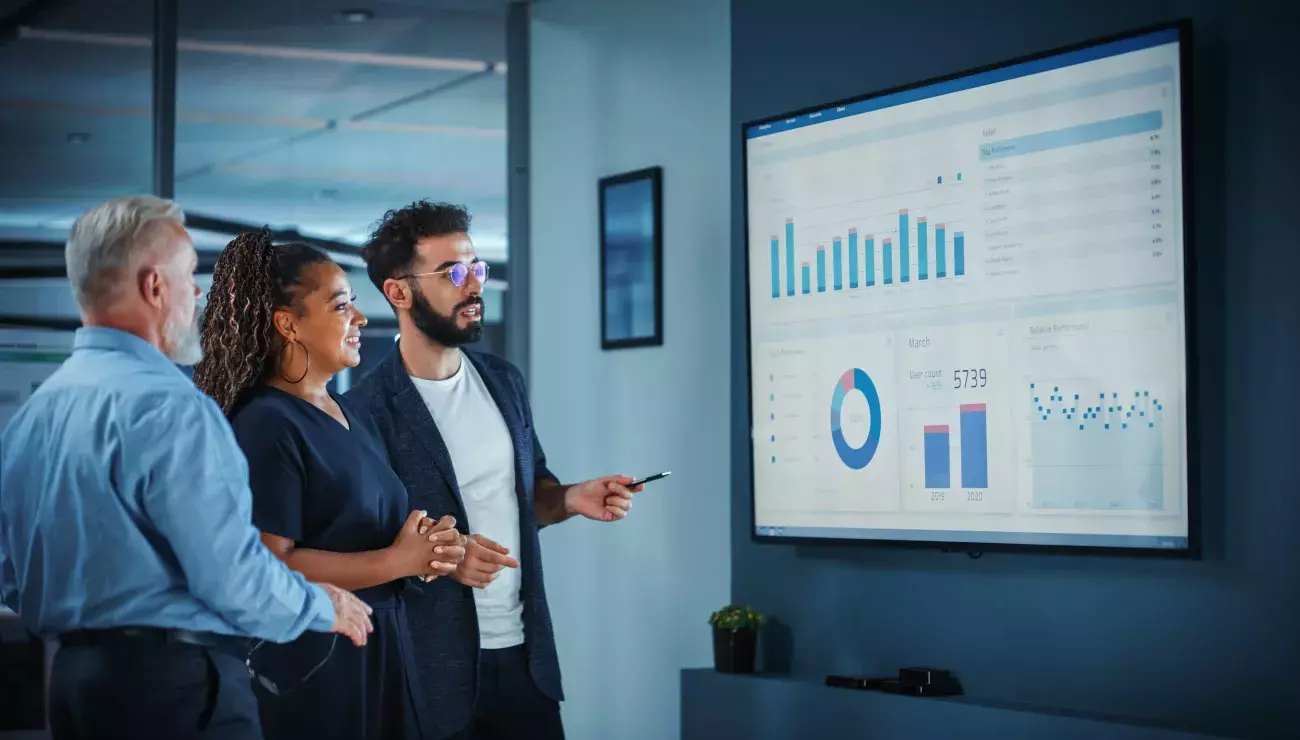 Industrial Internet of Things (IIoT): digital solutions deliver new opportunities
Sustainability initiative
27 Jul 2022
As part of Bruks Siwertell's research and development strategy, digital tools and functions are being developed. When the Covid-19 pandemic hit, there was a greater need for remote solutions for commissioning deliveries, service and maintenance as a result of travel restrictions. This need remains today to increase the availability and punctuality of start-up operations, and the support that we can offer to service and maintain equipment.
This year, our Port Technology Europe, Middle East, and Africa (EMEA)/Asia business area has developed a digital cloud-based tool, called Siwertell Smartview, which will be launched in 2023. Its aim is to optimize productivity when handling dry bulk materials through data analysis. By collecting data during unloading and loading, it is possible to follow-up and analyze both equipment performance and reliability. Siwertell Smartview reports several important operating parameters such as:
»    managed volumes
»    average capacity
»    total duration of tasks
»    other operational performance
»    any downtime
 
The information collected and analyzed helps customers identify potential bottlenecks so that they can improve the efficiency and availability of their processes. The information can be accessed via a computer, tablet or smartphone. 
In the version that will be launched in 2023, Siwertell Smartview is specifically designed to provide an accurate overview of unloading operations. The tool continues to be developed to meet the great potential identified in expanded future features.
 
PLEASE CONTACT US FOR MORE INFORMATION
Share:
More Blogs