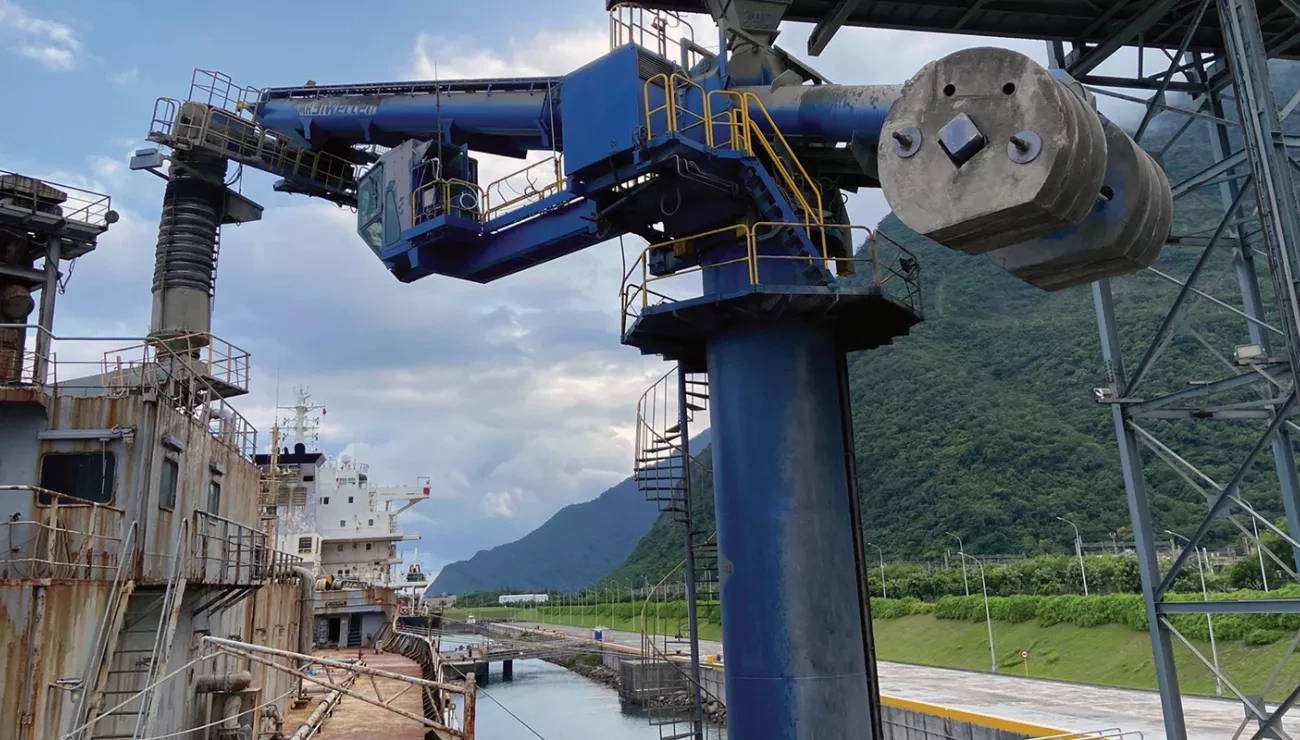 Close customer contact is key to long-term operational success
9 Mar 2022
By fostering close relationships with customers, it is natural for them to contact us if needed; Tony Aronsson, Area Manager, Services (APAC), Bruks Siwertell, explains how this is benefiting Taiwan Cement Corporation (TCC) with its 22-year-old Siwertell ship loader.
Equipment choices based on environmental decision making are a continuous dialogue between  Bruks Siwertell and its customers. This is not a new phenomenon, it has been at the forefront of ours and many operators' minds for decades, with some pioneering results.
  
TCC has worked with Bruks Siwertell for many years, originally contacting us under our previous company name BMH Marine, in 1997, in connection with the construction of its cement factory in Hoping, Taiwan.
To put this location in perspective, it is an extremely environmentally sensitive area. Hoping, the town, and the cement plant, are surrounded by national parks, mountains and rainforests, rich with wildlife and outstanding natural beauty. Any industrial activity must comply with strict environmental regulations, and particularly for TCC, a heavy focus on legislation around dust emissions.
Environmental issues are, and have always been, a very high priority for TCC and it has made significant investments in environmental improvements. In recognition of this, the company has recently won a 2021 Asia Responsible Enterprise Award for 'Low-carbon and Safety: TCC Innovative Product Traceability System' under the Green Leadership Category.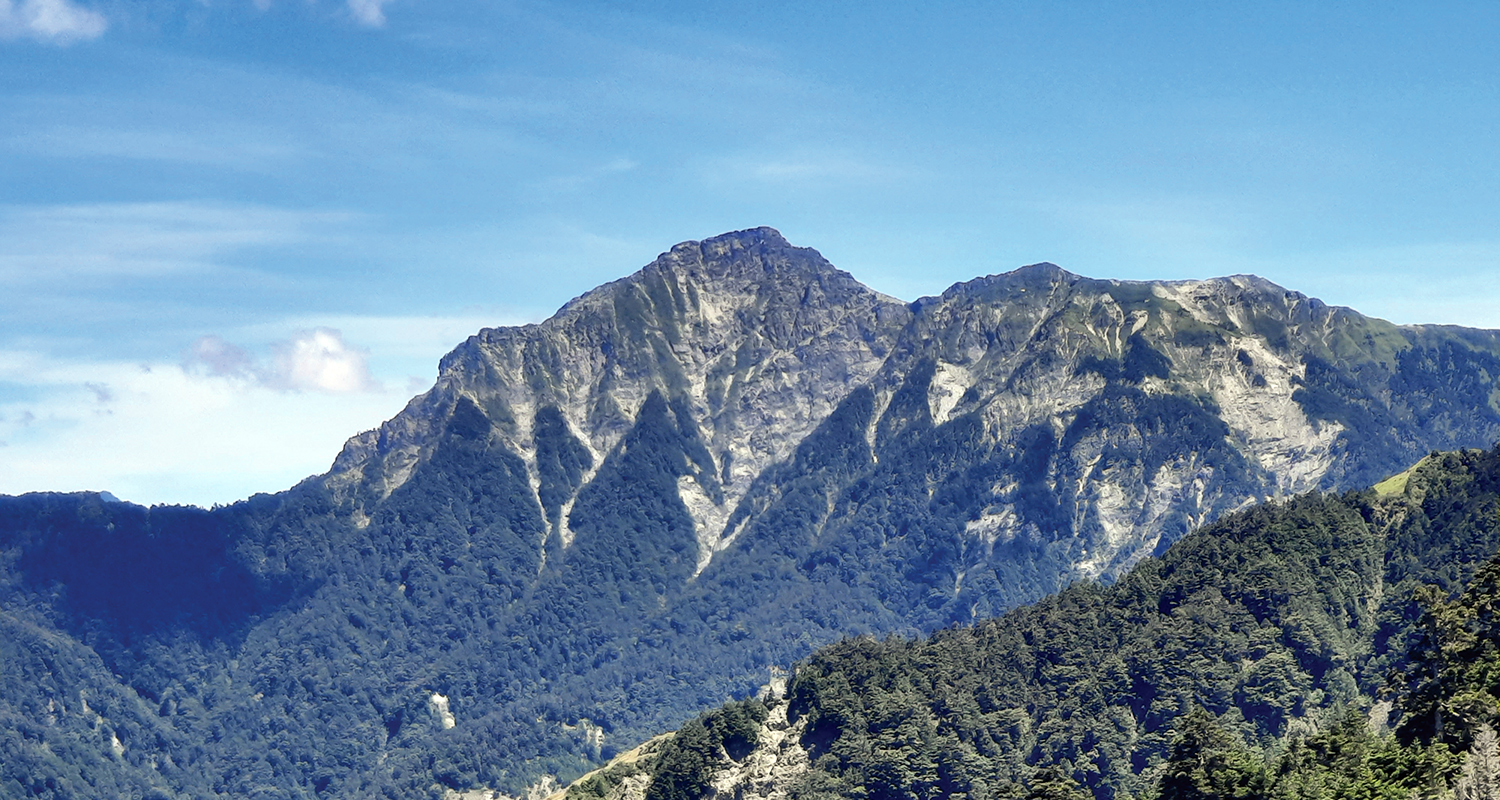 Dust-free cement loading 
It was this inherent environmental drive that prompted TCC to consider Siwertell technology. The Siwertell ship loader has a totally enclosed screw conveying system, ensuring dust-free cement handling.
At the time of the contract, Siwertell equipment was well known to TCC, both in terms of environmental credentials, as well as efficiency, as several years earlier, the company ordered a Siwertell ship loader for its cement factory in Hualien, about 50km south of Hoping. TCC was, therefore, aware of Siwertell technology's enclosed conveyor system as well as the efficiency and reliability of Siwertell ship loaders.
Since its installation in 1999, it is estimated that the STL 700, screw conveyor-type, stationary loader has operated for 96,000 hours and loaded 77 million metric tons of cement. 
The loader runs for more than 4,300 hours a year, which is a very high utilization rate and means that the terminal's ship schedule is extremely tight. All maintenance work has to be well planned and organized, and, last but not least, carried out to the highest standard. There is no time for unforeseen stoppages or downtime for this operator, as this could jeopardize the entire cement production capabilities of the plant.
Years of good service
We do not have any specific service agreement with TCC Hoping, the main reason being that it has a highly qualified service team with the competence to conduct exemplary maintenance. This is also reflected in the fact that the ship loader is in excellent condition despite its age and high utilization rate.
We have visited TCC Hoping twice a year since 2011, to be available for any discussions with regard to maintenance and operation, and also to help answer any queries that may arise. 
The fact is, there have never been any major problems with our equipment, and when TCC Hoping has needed advice from us, it has either contacted us, or we have straightened any issues out during our visits to the plant.
TCC are very pleased with the ship loader and all aspects of its performance, from its capacity, rated at 800t/h, but actually delivering a maximum of 1,000t/h, to its reliability and availability.
Regular, qualified service is the key factor in maintaining the Siwertell loader's current 'as new' condition. Also, it is extremely important in preserving environmental protection and safety. TCC Hoping fulfils all of these commitments and responsibilities. 
Replacement or refurbishment
There will always be a point where the replacement or exchange of parts or their refurbishment is not feasible in an economic sense, and a new machine becomes the best option. We help all our operators at any point in this process. However, what is clear is that, with attention to good service, our machines have the capacity to run and run. 
We help operators navigate the availability of spare parts, and those that have become obsolete. Sometimes this means replacing larger elements with updated, compatible versions. Sometimes it means replacing the entire machine, but for the majority of operators that have long-serving equipment, this point is often still many years ahead. We considered this very deliberation with TCC.
Discussions started in 2017 when TCC asked us to propose a list of strategic electrical parts. Shortly afterwards, we discovered that the loader's programmable logic controller (PLC) and human machine interface (HMI) system, as well as other electrical components, were obsolete, with no prospect of parts or further support available. In connection with this, TCC asked us to inspect the loader's cabin. This quickly revealed that the years in a port environment had taken their toll and several of the cabin's parts needed to be replaced or refurbished.
Initially we discussed the replacement of individual parts and a refurbishment program, but we soon found out that there was simply no time for such an approach, as TCC's utilization of the loader was simply too high. We then suggested the replacement of both the electrical housing and the cabin completely, fully equipped and factory tested. This approach will save a tremendous amount of time; in fact, the replacement approach takes about a third of the time in comparison with the refurbishment and exchange of individual parts.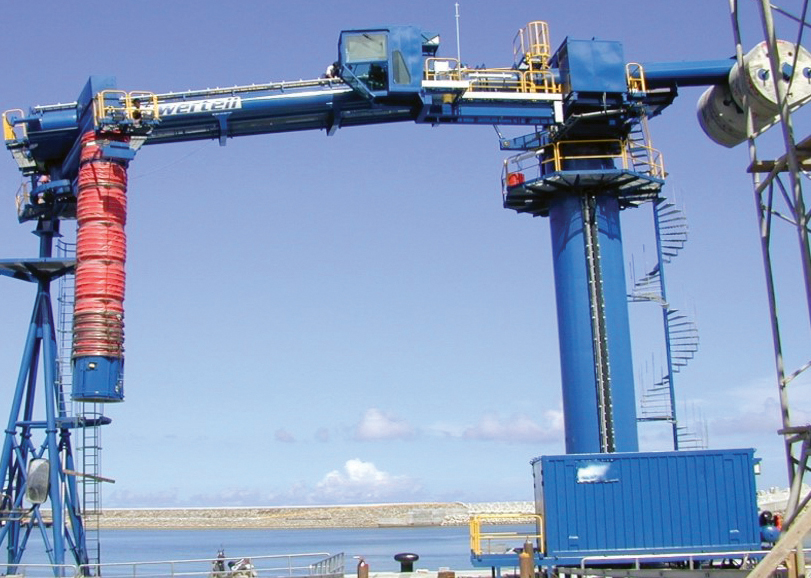 On hand to help 
TCC Hoping was very interested in this idea, but wanted to go one step further. It contracted us, the original equipment manufacturer (OEM), to carry out another thorough inspection, mechanical as well as electrical. The reason for this was that it wanted to see if there were other components on the loader that Bruks Siwertell would recommend being replaced during the planned electrical housing and cabin replacement project.
The result of the inspection, that no other parts were in need of replacement, came as no surprise for me, again due to the excellent maintenance carried out on the loader, and also the longevity of Siwertell components.
To ensure minimal disruption to the company's cement production, the electrical and cabin replacement work would take around twelve days to complete. If we are called upon to carry out the work, we are ready when TCC needs us to be.
Our work with TCC shows how important close, regular contact with customers is for maintaining a good relationship. We do not want our customers to feel that they stand alone, we are always here to help and support them, and with a close relationship it is very natural for them to contact us if needed.
 
PLEASE CONTACT US FOR MORE INFORMATION
Share:
More Blogs