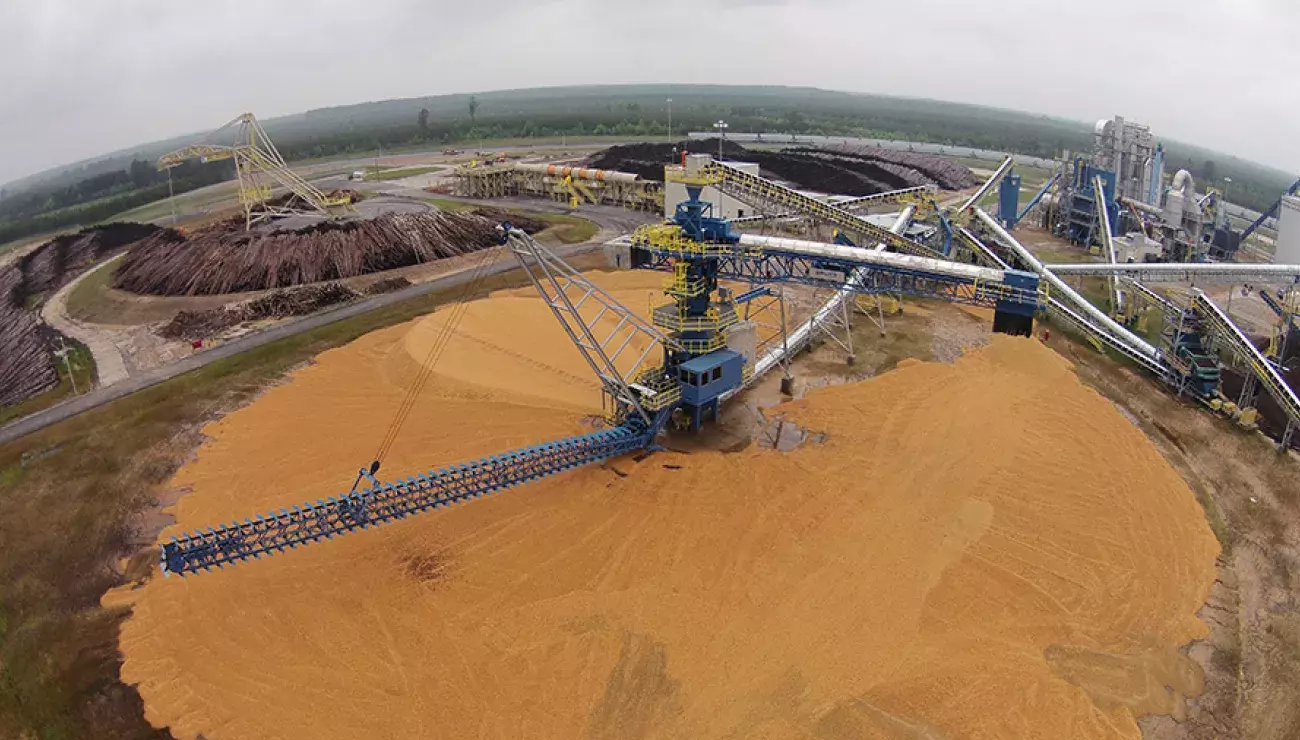 Automated woodyards secure sustainable fiber-based future 
21 Sep 2022
The global shift towards e-commerce, the replacement of plastic packaging with sustainable fiber-based alternatives, and the continuing drive for bioenergy to reduce reliance on fossil fuels, sees the world's wood-processing industries needing to meet huge rises in demand. 
Attention is firmly placed on the efficient management of woodyards at manufacturing plants and mills to boost capacity for these sectors, with automation offering to fit the bill, and deliver huge cost savings and environmental gains.
Unique benefits add value
Bruks Siwertell's woodyards set the industry standard for high-volume wood processing and as part of these, Bruks stacker reclaimers take centerstage. Globally, Bruks Siwertell has delivered more than 100 various designs, and over the last five years, the company has installed one fully-automated circular blending bed stacker reclaimer (CBBSR) in a different North American woodyard, every year.
CBBSRs are popular in many sectors, but their unique benefits prove exceptionally valuable in the processed wood industries including biomass pellet plants, and containerboard, and pulp and paper manufacturing. This is because the feedstock for these industries is huge volumes of organic material, namely by-products of timber production, such as wood chips and sawdust, and forestry and agricultural residues, which need to be expertly handled to avoid spoilage and waste.
Highlighting this popularity is a recent order from a leading American packaging company. It has specified a Bruks CBBSR as part of a comprehensive equipment package designed to modernize the woodyard at one of its paperboard plants in south central USA. Planned for delivery in spring 2023, operations are scheduled to start later in the same year.
In addition to the CBBSR, the operator has ordered: a back-on truck dumper and receiving hopper, specially enclosed to prevent dust pollution to the surrounding environment; a bark screening and processing system; and a complete conveyor package linking the chipping line to the existing screen building. It has capacity to deliver 800t/h of wood chips from the chipping line and truck dumper to the stacker reclaimer, and wood chips at 400t/h from the stacker reclaimer to the processing plant. 
The system is a good example of how integrated wood-processing and handling technologies enable operators to meet very high capacity demands efficiently. In fact, Bruks technology, including multiple Bruks stacker reclaimers and truck dumpers, is a strong feature throughout this particular operator's entire US network of mills and processing plants.
Retiring manual management
Many of today's operators are looking to retire manual pile management, and instead bring online automated systems, which deliver significant sustainability and economic benefits. 
Fully automated stacker reclaimers minimize the number of personnel-hours required for daily operations, which translates into substantial cost savings. Inventory control is improved, as well as maintaining consistent quality within the pile.
Environmental gains are also substantial with automated stacker reclaimers. They eliminate the need for the continuous use of diesel-powered machines used to manage the piles and dust emissions are also reduced in comparison with mobile systems, as CBBSRs do not 'stir up' fines and dust.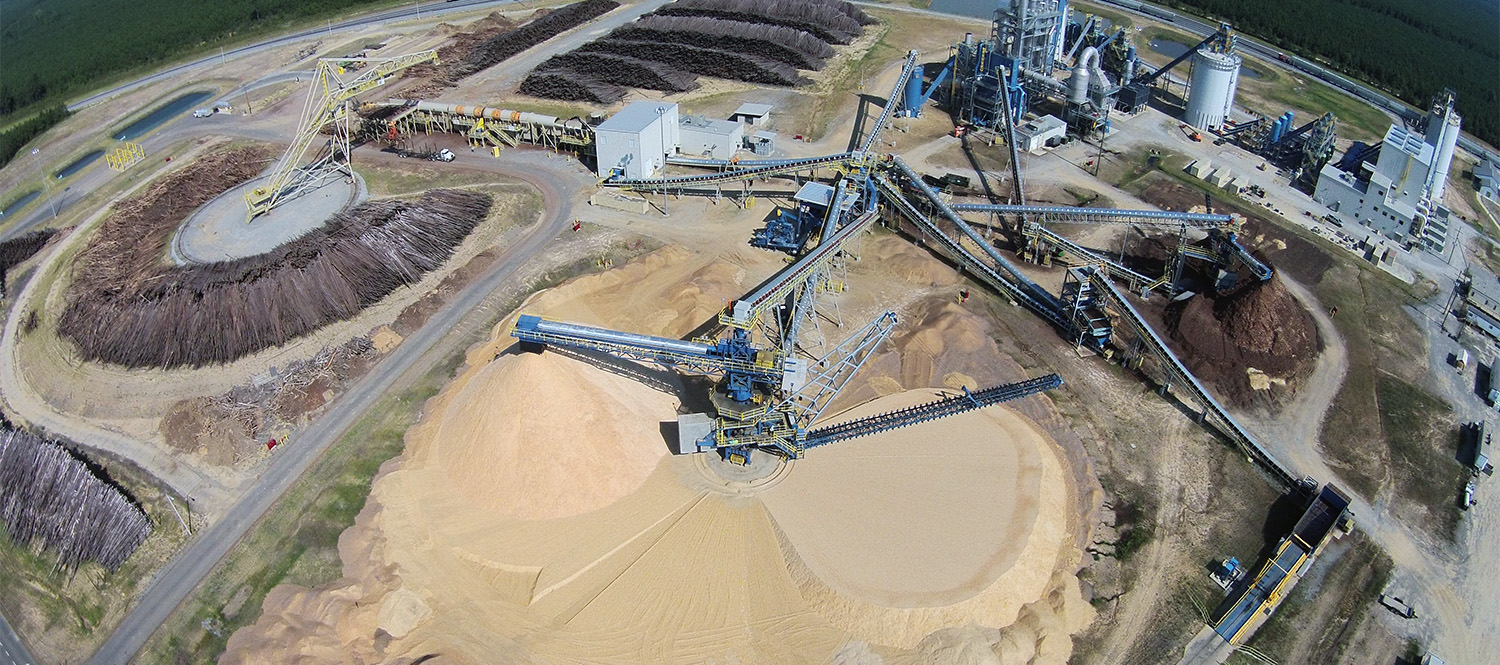 Keeping fibers intact
Bruks CBBSRs offer a first-in first-out (FIFO) mechanism, with the oldest material in the pile always being reclaimed first and blending reducing any variation to a minimum, protecting the feedstock from degradation and the risk of 'hot spots' from microbial action.
FIFO and blending not only reduces the pile's exposure to long periods of anaerobic digestion and the resulting fire risk; but also minimizes degradation to the cargo from long exposure to the elements, which can break down the usable fibers in the wood chips. Keeping the fibers intact is essential, as they are what gives containerboard its strength.
Ultimately, the faster containerboard manufacturers can get wood chips onto the production line, the better; the most important thing is to keep it moving, which is what Bruks CBBSRs and conveyor systems do best. 
Enhanced dust control
Bruks truck dumpers and receiving hoppers are a frequent feature of the processed wood sector, enabling mills and processing plants to efficiently receive the huge volumes of biomass material required for manufacturing. They also deliver enhanced levels of environmental protection.
Truck dumpers use a set of hydraulic cylinders that raise a platform at one end, lifting the entire truck. Full lift and lower cycles are completed in approximately four minutes, delivering the capacity to unload biomass at a rate up to 85t/h. 
Wood chips and bark are inherently dusty, so handling them requires dust mitigation features. Bruks truck dumpers have a low profile, discharging material with minimal dust creation. 
It is possible to deliver a truck dumper and receiving system that can ensure close to zero fugitive dust emissions. They can be specified with fixed or articulating covers for receiving hoppers, enclosed on all sides, along with dust extractors and dust collection systems. These systems negatively pressurize the air, capturing any dusty material in the receiving area and reintroducing it back into the system for use, ensuring that no usable product is being lost.
A fiber-based future
Securing greater efficiencies, minimizing wasted energy and resources, and creating better outcomes for our customers and the planet, is something that is built into to all of Bruks Siwertell's products.
It is not hard to see why our woodyards and CBBSRs, in particular, are getting such interest from wood-processing industries recently. Not only are new facilities, like biomass plants and containerboard mills, opening or ramping up their operations, but owners of existing plants are replenishing their old equipment as well.
With many experienced operators coming to regard our equipment as the best way to achieve a sustainable future across their facilities, our hope is that we are part of helping customers achieve their visions, and that we positively contribute to a new era of fiber-based products, reducing global reliance on plastics and fossil fuels.
PLEASE CONTACT US FOR MORE INFORMATION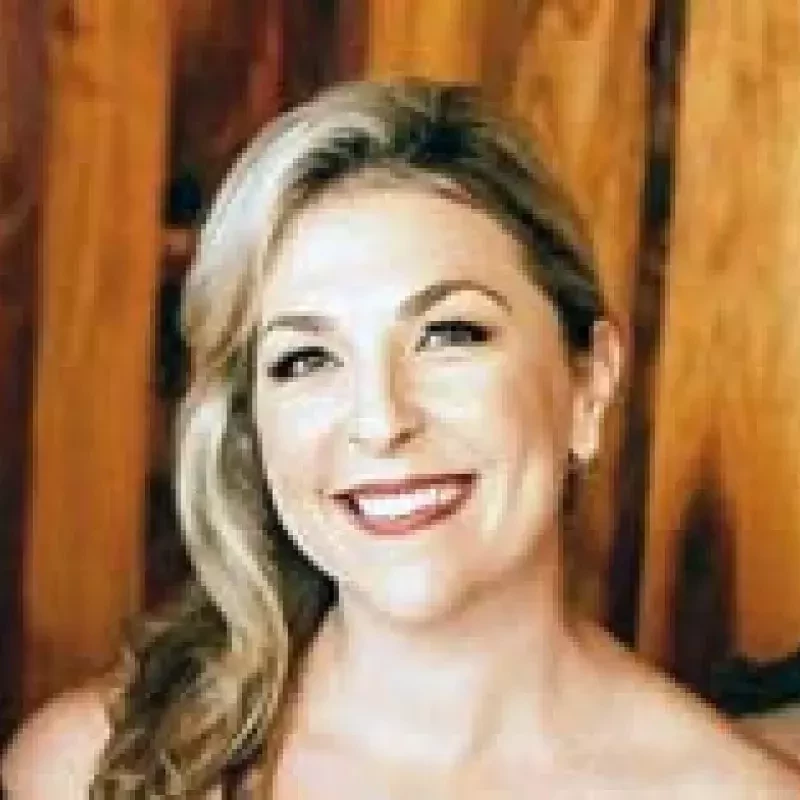 Executive Admin. & Marketing Coordinator
Lindsay Gilliland
+1 770 8490100
Share:
More Blogs