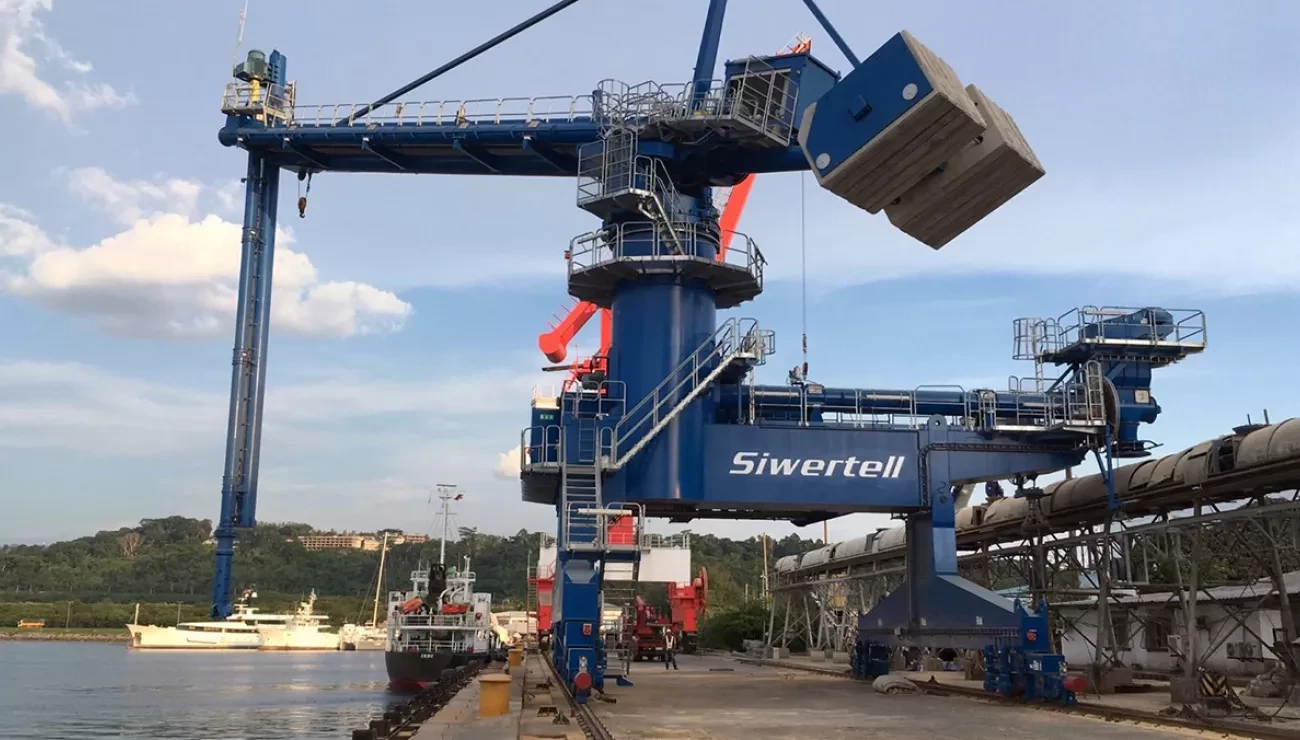 Siwertell ship unloader sets to work in Subic Bay, Philippines
2 Sep 2019
Bruks Siwertell has completed the delivery of a new Siwertell ship unloader for major Philippine grain terminal and handler, Subic Bay Freeport Grain Terminal Services Inc. Ordered in 2015, the Siwertell ST 490-F unit has now been installed on an existing quay and is being used for the gearless discharge of vessels up to 50,000 dwt.
The company opted for Siwertell technology for a number of reasons, explains Carlo Eduardo D. Aliño, Subic Grain, Vice President, Operations & Business Development. "For us, Siwertell's best feature is its screw-type unloading technology, which limits both the need to maintain multiple moving parts and problems related to maintenance.
"Aside from being cost efficient relative to the market, Siwertell came with very good recommendations from some of our friends from within the grain industry and friends from different sectors altogether. 
"Based on their feedback, Siwertell unloaders did indeed deliver all; efficient discharge operations, heavy-duty fortitude, as well as long term reliability and usage. We look forward to this being a reality for us as well," says Mr Aliño.
The Subic Bay Freeport terminal, located on the west coast of the island of Luzon and opening onto the South China Sea, handles a third of all wheat imported into the Philippines. Previously standing at around 1.2 million metric tons per year, the terminal's grain intake has been increasing steadily. "Subic Grain was able to accommodate significantly higher tonnage in 2018," notes Mr Aliño. "Our customers have all but guaranteed consistent growth of at least five percent per annum for the next five years, minimum. With this, we expect to be in touch for our next unloader(s) soon."
Subic Grain's new unloader will initially work alongside three low-capacity rail-mounted grab bucket unloaders, as well as a number of smaller mobile pneumatic unloader units. "I am confident that the new unloader will exceed expectations and ultimately replace the older equipment in the near future," says Cecilia Cederek, Bruks Siwertell Contract Manager. "The new unloader will offer rated capacities of 600t/h for grain, and in line with a future planned move, will comfortably be able to switch to handling cement at rates of 800t/h.
"At the time of the order, the unloader was intended for installation on a new planned quay," continues Mrs Cederek. "Until that is realized, the operator wanted the Siwertell unloader to start benefitting the company as soon as possible. So we worked together with Subic Grain to accommodate fixed loading points on the existing quay's conveyor belt, and the unloader is also ready to switch to handling cement as soon as required. 
"This project demonstrated how flexible our installations can be and really showed a 'can do' spirit," she notes.
The new unloader is in good company on the island, with Luzon also being home to a pair of Siwertell ST 790-D unloaders, which have been in near-continuous operation since their installation in 1997 for Masinloc Power Partners' coal-fired power plant.
 
Share:
Please contact us for more information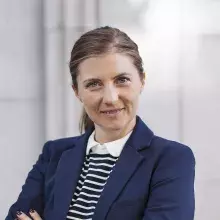 Director Digital Transformation & Sustainability
Anna Halling
+46 720920967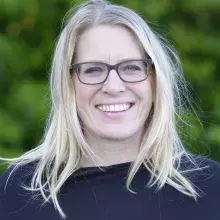 Director of Marketing Communications, Bruks Siwertell Group
Emily Brækhus Cueva
+46 706858023
More News