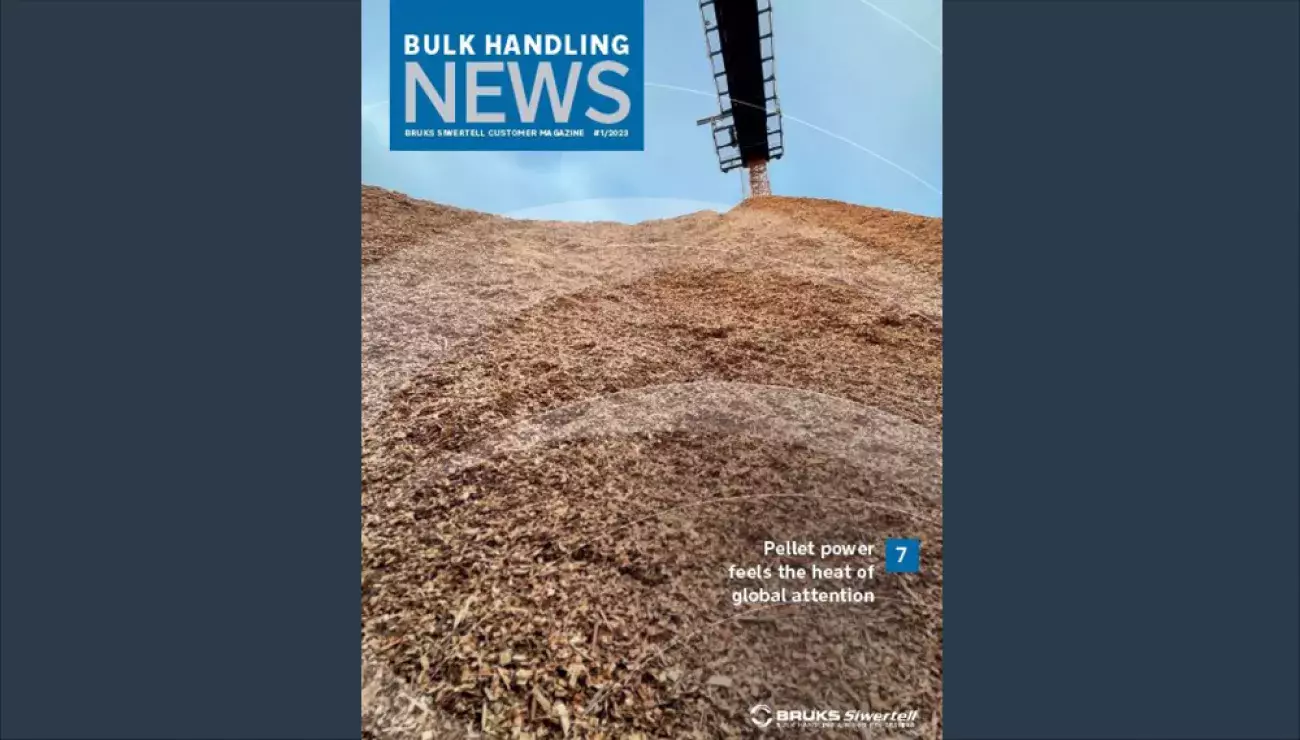 Out now: latest edition of Bulk Handling News
9 Jan 2023
The latest edition of Bruks Siwertell's company magazine Bulk Handling News is now available to read. The issue features a range of topics from the importance of sustainable solutions for the dry bulk handling and wood processing industries, through to ongoing customer support, and the announcement of new technologies.
"The scope of the magazine demonstrates the global nature of our business," says Peter Jonsson, CEO, Bruks Siwertell Group. "We are living in turbulent times, and need international cooperation to address the issues that we are all facing.
"One of these challenges is energy security," he continues. "I am heartened to see our firm place growing in the biomass market. This is doing something towards reducing reliance on fossil fuels. However, we know that only raw materials from sustainable sources should ever enter this supply chain."
In addition to the biomass industry, the magazine highlights how Bruks Siwertell's market-leading wood-processing technology extends to other sectors, for example, a repeat equipment order for a particleboard production plant in the USA.
Siwertell screw-type ship unloaders continue to meet the needs of the dry bulk handling sector. A market overview of Africa is featured, noting how the continent could 'leapfrog' to advanced technologies. The significant uptake of Siwertell systems for the US cement market is also reviewed. 
Bruks Siwertell's research and development (R&D) strategy is ongoing and the issue includes a feature about the phased introduction of Siwertell Smartview. This is a cloud-based industrial Internet of things (IIoT) system designed to offer a better understanding of operational and component performance through enhanced data visualization and analysis.
You can read about this and other industry news throughout the magazine via this link; a printed copy is available upon request.
 
For more information, please contact us
Share:
More News