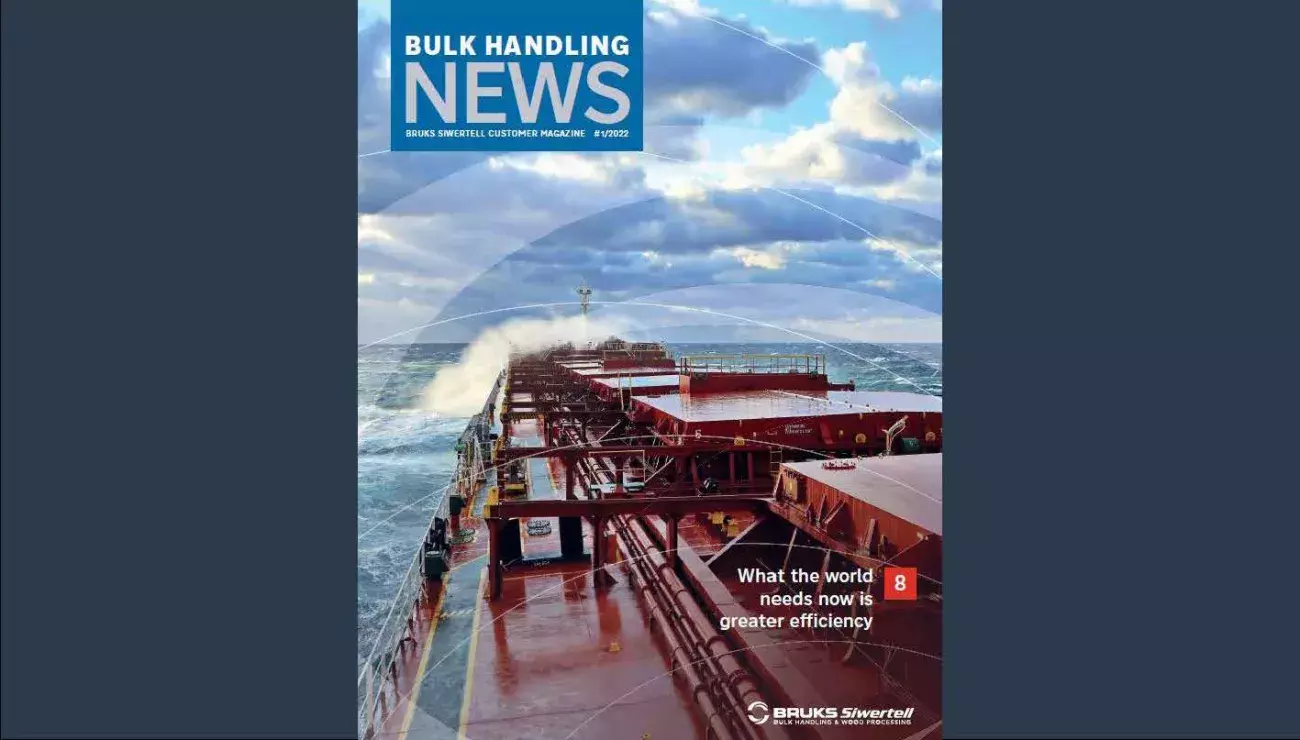 OUT NOW: LATEST EDITION OF BULK HANDLING NEWS
17 Jan 2022
The latest edition of Bruks Siwertell's Bulk Handling News is now available to read. This year marks our twentieth year of sharing industry advances through a customer publication. Like its many predecessors, throughout this issue, new orders, a growing strength, and a dedication to operational solutions and customer service are evident.
"We are finding ways to overcome the challenges of the global pandemic, addressing the urgent need for action around climate change, and navigating huge fluctuations in the availability and price of essential components, from steel to fuel and semi-conductors. None of this would be possible without the trust of our customers and the dedication of our personnel," says Peter Jonsson, CEO, Bruks Siwertell Group.
The magazine's launch also comes at an exciting time for the company. Bruks Siwertell AB has new leadership, with Jonas Fack settling into his role as President, Bruks Siwertell AB and Port Technology Division, Bruks Siwertell Group. Per Karlsson is now applying decades of expertise and knowledge as President, Business Development, Port Technology, Bruks Siwertell Group. 
Our commitment to customer service remains at the heart of our operations. For example, Taiwan Cement Corporation (TCC) has worked with Bruks Siwertell for many years. Since 1999, it is estimated that the company's Siwertell STL 700, screw conveyor-type, stationary loader has operated for 96,000 hours and loaded 77 million metric tons of cement. Through fostering close customer contact, operators know who to turn to when they require specialist support.
Dust emissions are a real concern for the processed wood industry and dry bulk handlers, one feature reveals how Bruks Siwertell is tackling the issue, offering a range of technological solutions that minimize environmental impact. These include totally enclosed dry bulk material handling equipment from different conveyor types, such as innovative air-supported, low-friction conveyors, enclosed hoppers and dust collection systems for truck dumpers and receiving facilities, through to ship unloaders and loaders. 
Bruks Siwertell is ready to respond quickly, and one article demonstrates how expedited equipment delivery times can ease the impact of emergency situations caused by natural disasters. Port of Lake Charles in southwest Louisiana, USA, is one operator that is benefiting from this approach. 
You can read about this and other industry advances throughout the magazine. Bulk Handling News is available in print, and online through this link.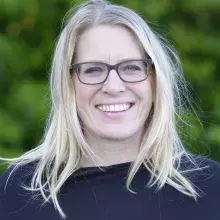 Director of Marketing Communications, Bruks Siwertell Group
Emily Brækhus Cueva
+46 706858023
Share:
More News