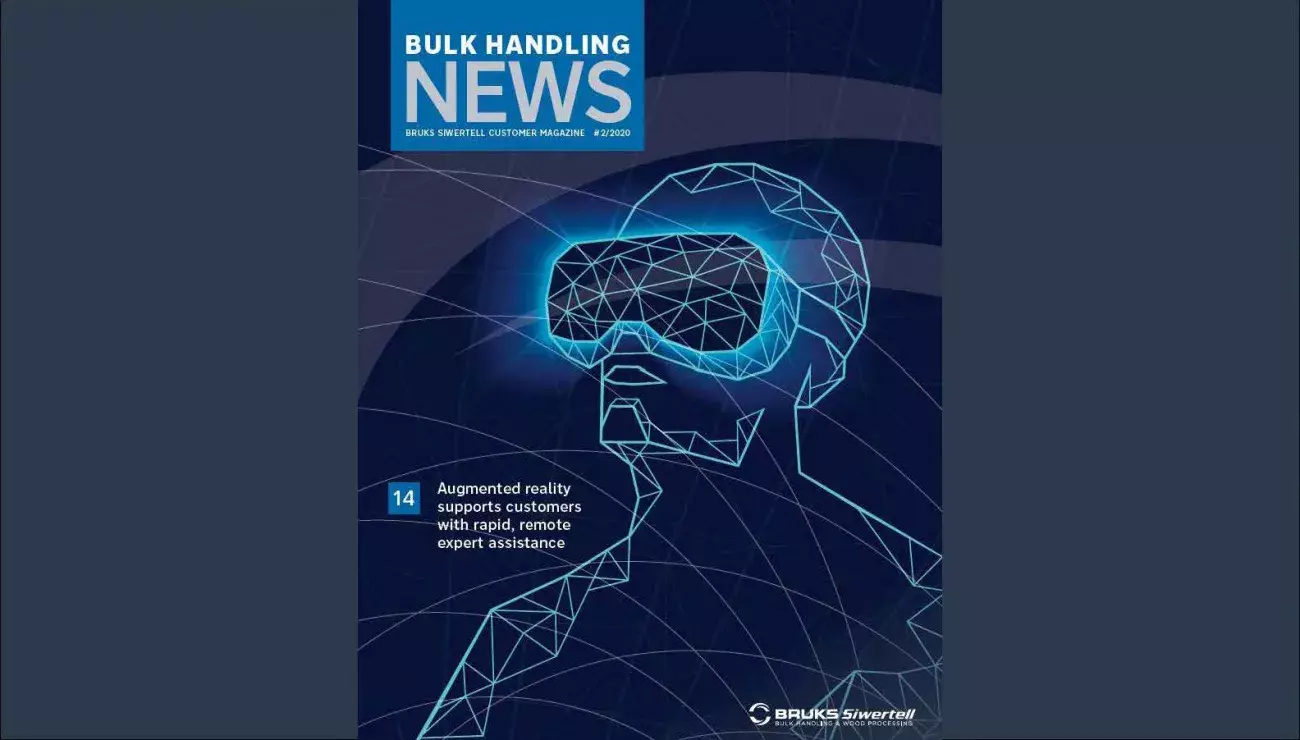 Out now: latest edition of Bulk Handling News
2 Dec 2020
The latest issue of Bruks Siwertell's customer magazine Bulk Handling News sees the world's industries settling into a new type of operating environment. Covid-19 has made the transition from a short-term problem to a longer-term one. We explore how Bruks Siwertell and its customers are taking measures to deal with the situation and how we are offering support, providing the means to adapt. 
For example, significant developments in digital technology are driving fundamental industry advances, including the use of augmented reality to help support customers remotely with expert assistance from original equipment manufacturers. 
Online retail has also boomed as face-to-face shopping becomes more difficult. This has had implications for one of Bruks Siwertell's major customer industries, pulp and paper. Bruks Siwertell has signed a new contract with Packaging Corporation of America (PCA) to replace a system of manually-operated excavators with a fully automated woodyard at its Wallula mill in Washington, featuring a suite of new technologies. Crucially for this agreement, as well, Bruks Siwertell was able to overcome various technical considerations relating to the mill's location.
The forestry and wood-processing industries are extremely good at making the best of the material they have, and this is good news for the planet, as operators ensure that every new tree cut down goes toward a huge variety of uses. One of those is energy production from biomass. In this issue, we explore how biomass is gradually replacing fossil fuels, but while the switch is in progress, or for those where coal is a mainstay, our technology ensures the most sustainable approach to material handling. 
Difficult wood waste is a Bruks Siwertell speciality and the issue highlights how USA-based company, ICM, is employing Bruks technology at a new state-of-the-art biorefinery. The installation includes a complete woodyard, capable of truck receiving, conveying, and processing. Bruks truck dumpers are also featured with regard to their ability to reduce dust emissions when handling processed wood. 
Highlighting other innovations, the first fully automatic Siwertell loader and conveyor coupling technology makes its debut at Boliden Tara Mines in Ireland. The newly-developed system now delivers effective, environment-friendly zinc and lead ore handling in Dublin Port. 
This issue emphasizes a wealth of approaches on the importance of making the best possible use of the resources already available, from sawdust waste, through to zero-spillage coal handling. Sustainability drives our advances.
Bulk Handling News is published twice a year and is available in print, and online through this link.
PLEASE CONTACT US FOR MORE INFORMATiON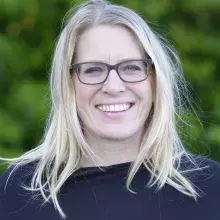 Director of Marketing Communications, Bruks Siwertell Group
Emily Brækhus Cueva
+46 706858023
Share:
More News