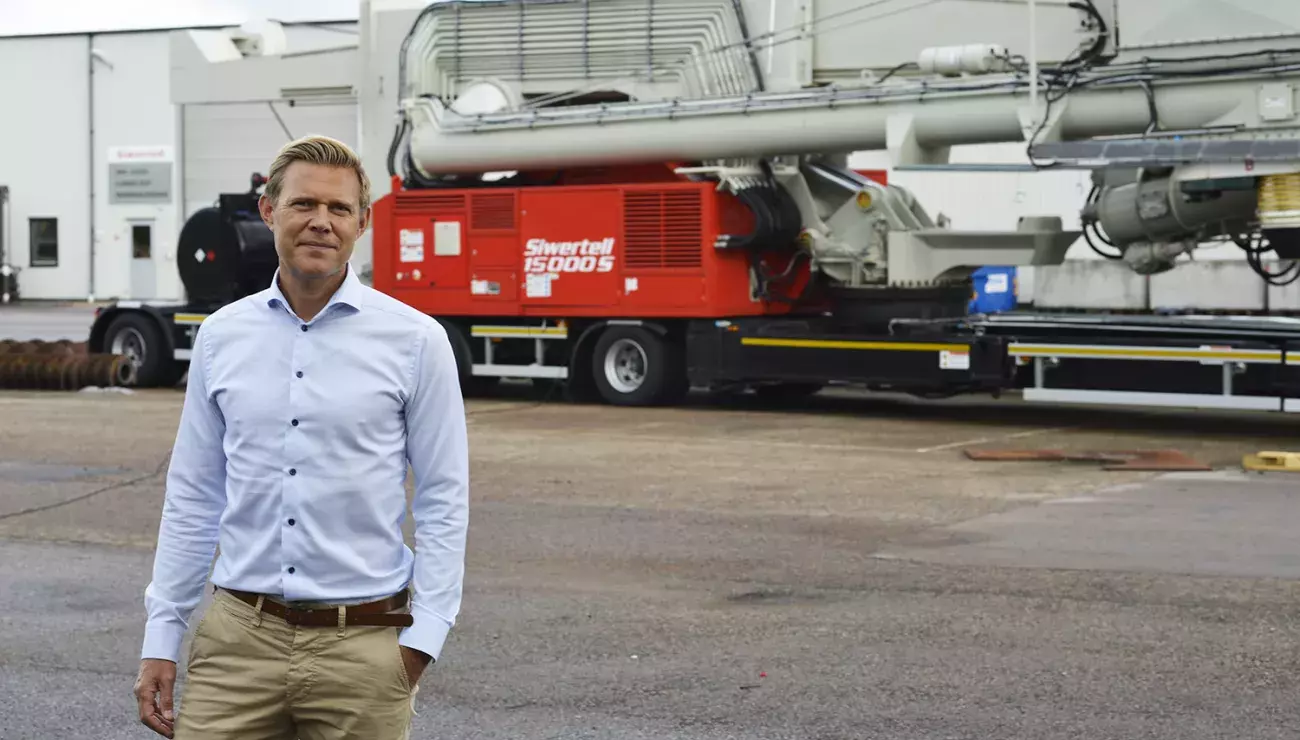 CARE delivers peace of mind to 600,000 homes
23 Apr 2018
Meeting the needs of any bulk handling business is important, but ensuring the continuous supply of fuel to a power station is a big responsibility. This is why many operators choose to secure this with round-the-clock service support; Siwertell delivers this in CARE packages.
"The quality of our services is as important as the quality of our equipment," says Daniel Frostberg, Director, Siwertell Services. "A CARE agreement provides a cost-efficient way of maintaining equipment availability, while eliminating the burden of in-house machinery care. This leaves customers free to focus on their core business. Also, ensuring machinery's long-term performance delivers a better return on investment."
Denmark's largest energy group Ørsted, formally Denmark Oil and Gas (Dong Energy), is one operator that benefits from a Siwertell CARE package. It covers its rail-mounted Siwertell ship unloader, which was originally delivered in 2013 to handle wood pellets and coal for its combined heat and power station, Avedøre.
This multi-fuel capability was an influential factor in Ørsted's initial decision to invest in Siwertell technology as it knew that it would be able to seamlessly switch between the cargoes without any loss of efficiency.
 
Big local responsibility
In 2016, in line with its target to phase out the use of coal in all its power plants by 2023, Ørsted completed the conversion of the previously co-firing plant to run exclusively on biomass. 
Its Siwertell unloader now solely unloads biomass comprising agricultural and forestry waste products including wood pellets, wood chips and straw.
Avedøre is one of the most efficient facilities of its kind in the world; achieving over 90 percent energy conversion efficiency rates for heat and 49 percent electrical efficiency. It delivers biomass-based heating to around 215,000 Danish homes in Copenhagen, as well as electricity equivalent to the annual consumption of more than 600,000 Danish households.
This big local responsibility is one reason why Ørsted has a Siwertell CARE agreement; another was that it had no experience of operating a Siwertell machine, so entered one prior to its delivery.
At the time of the contract, Jens Nybo Stilling Sørensen, Port Specialist for Ørsted, explained the company's rationale for entering into the agreement right at the start of operations: "The key motive for entering into a Siwertell CARE agreement was our lack of experience operating a Siwertell unloader. We were already aware of the advantages of a Siwertell service agreement as we have a similar one in place for our grab crane."
The right level of service
Under the agreement, Ørsted's unloader receives expert mechanical and electrical maintenance and regular inspections. Mr Sørensen says it is extremely important to determine the right level of service. "This is why we have annual inspections of the equipment. It enables us to better plan for service activities to be carried out. We also use the service agreement to prepare our budgets for the next few years."
 
A 24-hour hotline
Ørsted's agreement includes other complementary benefits such as 24-hour phone support with dedicated personal contact bolstered by a 12-hour emergency call out service.
Mr Sorensen notes that issues that can often be addressed with a phone call: "Both the 24-hour hotline and the 12-hour emergency call out service at our site are very important," he adds. "We have ships arriving almost daily, and we need our machinery running daily as well. The 24-hour phone support ensures that we will always be able to get in contact with Siwertell support, and this helps us to keep our machine safe and running. The fixed pricelists also help us to get an idea of potential costs when this service is needed.
"Every time we have been contact with Siwertell, it has been very professional and we have had access to the right person to take care of our problem, either mechanical or electrical. During the construction and commissioning phases we also had the opportunity to meet different personnel from Siwertell, which helps a lot afterwards," Mr Sorensen notes. 
"We see an increasing number of companies wishing to ensure the effectiveness and longevity of their equipment, while managing costs and removing the in-house maintenance burden," adds Mr Frostberg. "At Siwertell we are always happy to discuss the most effective and cost efficient service solutions."
 
Bio-energy in Denmark
According to the Danish Energy Agency, bio-energy now makes up more than two thirds of the overall consumption of renewable energy in Denmark. It expects this trend to continue as several large-scale combined heat and power plants also have plans to convert from fossil fuels to biomass.
PLEASE CONTACT US FOR MORE INFORMATION
Categories: Case
Tags: service
Share:
More Blogs