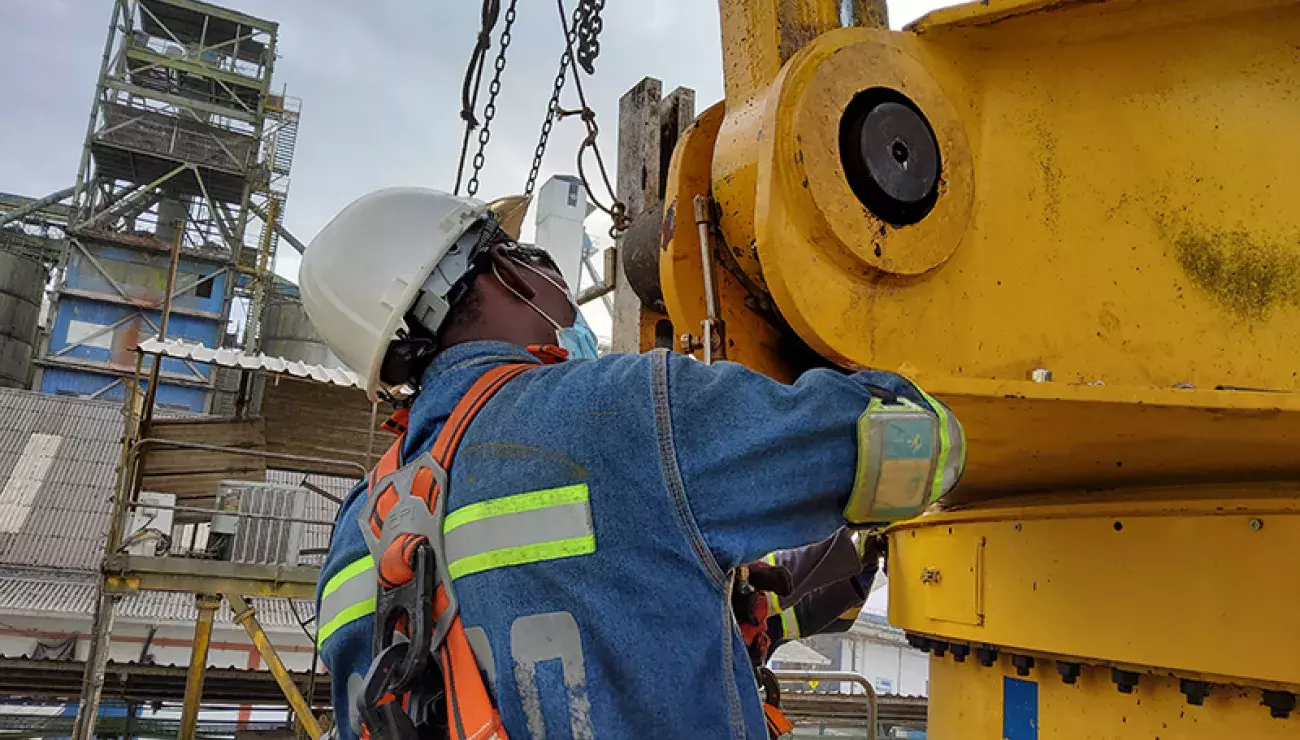 26 years old and still operating like new
8 Apr 2022
A recent service visit to OPP Graneles, part of Ventura Group, in Buenaventura, Colombia, has yet again confirmed the incredible longevity of Siwertell ship unloaders when good maintenance regimes are in place.
Since 1996, a screw-type Siwertell ship unloader has been serving the leading agri-bulk importer, unloading grain at a continuous rated capacity of 600t/h and fertilizers at 500t/h, and discharging vessels up to 30,000 dwt. The totally enclosed dry bulk handling system replaced existing grab-type handling equipment and offered the operator new levels of efficiency and environmental protection. 
This particular machine, an ST 490-F, rail-mounted unit, works incredibly hard, operating for about 27,000 hours since its start-up, and running for around 3,000 hours/year; a fantastic figure for a 26-year-old unloader.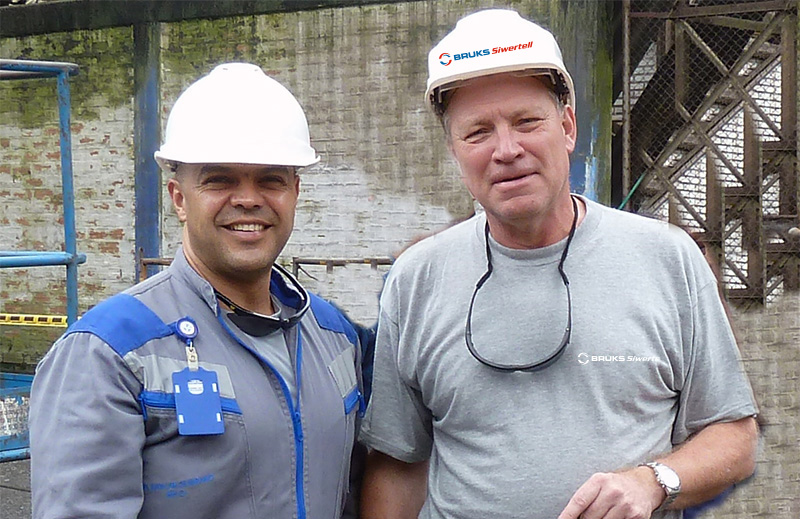 Dedicated service personnel
In January this year, Bruks Siwertell was called to the installation to help resolve an issue for OPP Graneles' Infrastructure and Maintenance Manager, Juan Carlos Naranjo Marquez, who has taken responsibility for the equipment since 2009.
"With Juan Carlos' enthusiasm, he rarely has a problem and, if he does, offers solutions for many of them," says Jörgen Sjunnesson, Field Service Engineer, Bruks Siwertell. "He listens and takes onboard how to overcome any issues, and his commitment spreads to his employees, who all want a good result."
Given the number of operating hours expected from this machine, OPP Graneles takes its service and maintenance regime very seriously. Every two years, the operator undertakes a planned major renovation. In February this year, the screws in the vertical conveyor were replaced; they have previously been renovated. Also, the inlet feeder had a new gearbox fitted, along with replacement tubes.
Other regular maintenance work includes all the electrical motors being sent off for a bearing exchange and service, ensuring another 24 months of reliable operation. On this visit, as well as a little welding here and there, the luffing cylinders had a leak, so it was time to replace the seals. The hydraulic pump was also overhauled.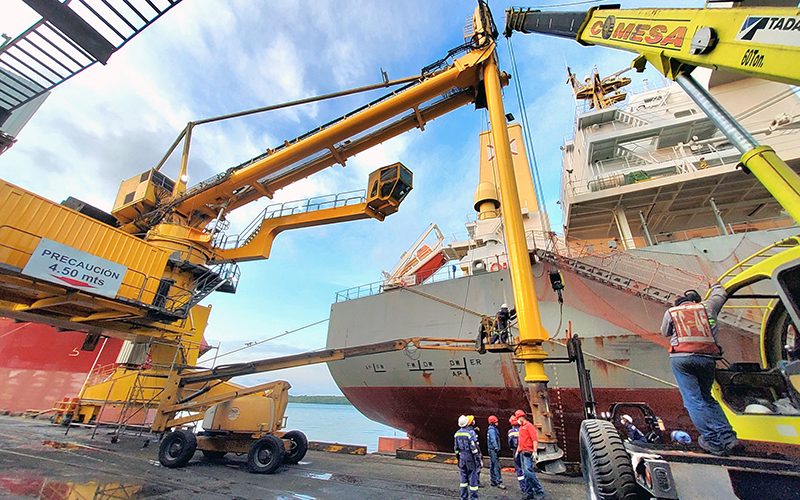 Fresh new look
"After each maintenance shutdown, this time for an intense two-week program, the machine feels like new again, and this year it also has gleaming fresh yellow paintwork," notes Sjunnesson. "I look forward to coming back in the near future."
Grain is the third largest cargo that Bruks Siwertell machines handle, amounting to around 600 million metric tons every year. At their largest, Siwertell screw-type ship unloaders can discharge grain and other agri-bulk commodities at rated capacities up to 1,800t/h. Our grain-handling attributes also include the highest continuous rated loading capacities, which are in excess of 3,000t/h. They are relied upon throughout the world, delivering foodstuffs to where it is needed.
 
PLEASE CONTACT US FOR MORE INFORMATION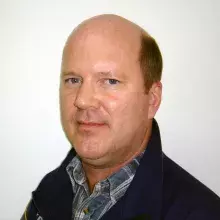 Field Service Engineer, Bruks Siwertell
Jörgen Sjunnesson
+46 761385916
Share:
More Blogs