Disc scalping screen
Reliable, rated screening for minimal input
Renowned for their durability, safe operation and low maintenance costs, our enclosed disc scalping screens protect downstream equipment and material flow, as well as the environment with a dust-proof design.
They are an ideal high quality, first-line screen for removing branches, and/or oversized or stringy pieces of different wood-based materials such as chips, sawdust, sawmill waste wood and bark.
These quiet, non-vibratory, high-capacity disc screens are robust and reliable. Wear-resistant materials are used throughout, wherever chips or bark come into contact with steel.
Disc scalping screens are fed with material from above via an infeed plate, or from behind via a belt conveyor. They can be installed as a standalone machine, or as part of a larger integrated system, and are available in widths from 800 to 2,000mm and in lengths of six to 24 shafts.
Although commonly used for wood or bark in sawmill, pulp mill or biomass processing systems, Bruks disc scalping screens can be used in many other industries including refuse and recycling.
Flexible, functional design
A disc scalping screen achieves high capacity screening for large unwanted and oversized materials. Our disc scalping screens have a flexible, modular design that makes them easy to adapt to different capacities and applications.
These screens comprise of a set of disc-mounted shafts fitted in a frame, all turning in the same direction. The shafts move and agitate the chips or bark so it propels down the length of the screen. Spacing between the discs, called the inter-facial opening (IFO), allows acceptably sized materials to pass between them, while larger pieces are rejected.
Depending on the application, specific disc and shaft designs are used to process materials such as wood chips and bark, with optional configurations possible for stick and branch removal when processing field chips. Disc diameter and shape, in conjunction with their orientation on the shafts, makes this possible.
In some applications an integrated belt conveyor on the infeed end helps to orient materials horizontally as they enter the screen. This prevents longer pieces spearing between the discs if they had fallen directly down onto the screen surface. The feed belt is an integral part of the disc screen's design.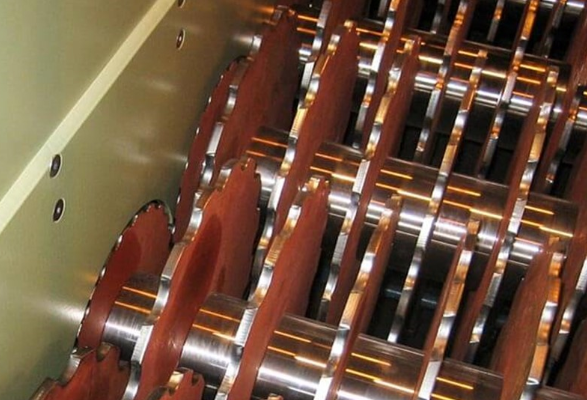 Robust, solid performance
Bruks disc scalping screens provide many years of great service. They are built to last using long-life components, with high quality screen shafts, discs and spacers. Bruks disc scalping screens are easy to service and have low maintenance costs. A robust steel frame with external pillow block bearings makes for easy access, and prevents materials from contaminating the bearings. Shafts are driven by a self-lubricating chain drive that is covered with a protective steel plate.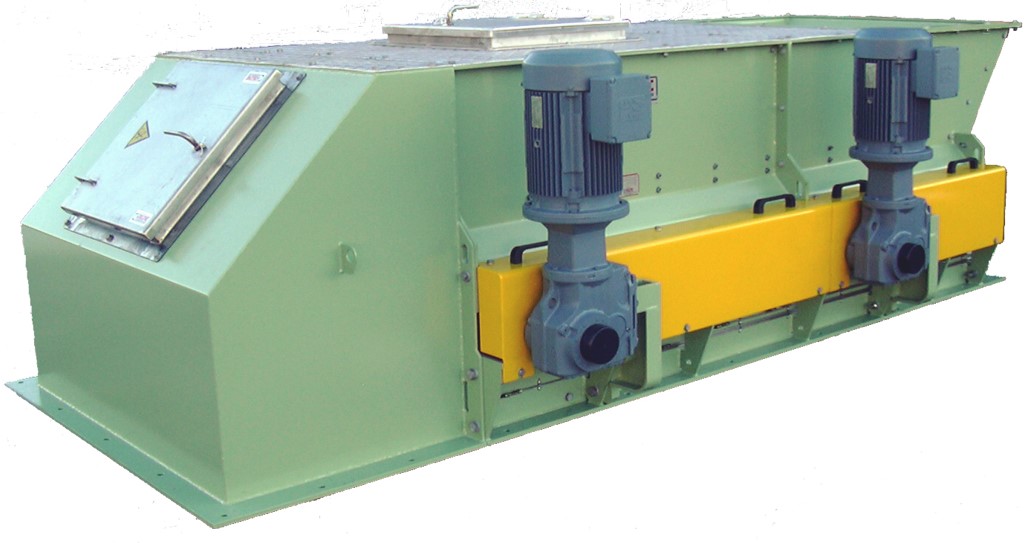 Download page as PDF
Share: