Sales Engineer - Bjuv / Helsingborg, Sweden
We are now strengthening our sales department with another business oriented Sales Engineer. Are you our next new colleague? 
ABOUT THE POSITION
Your working tasks will include: 
proactive processing of your market through different sales and marketing activities
identifying and communicating business benefits to potential and existing clients, through market research and resource analysis
developing and maintaining sound business relations to end users and representative network
development of complete quotations based on potential clients financial and technical conditions
negotiation of contracts
The position implies frequent working trips of 70-100 days/year.You will be based at Bruks Siwertell AB in Bjuv just outside of Helsingborg. Our business in this unit is focused on delivering bulk materials handling products and solutions, ship unloaders, ship loaders, mechanical and pneumatic conveying systems and bulk terminal solutions.
Our products and solutions have been developed to serve the bulk handling market in a highly efficient and sustainable way. In fact, we are currently the only company that can offer totally enclosed systems, with no material spillage and minimum of dust emissions. This is part of our active contribution towards a more sustainable world.
Another unique feature with our machines is that virtually any type of dry bulk material can be handled. We continuously develop our products and services to stay in the forefront and to meet the dynamic needs of the market, offering our customers the most lucrative and sustainable solutions for their businesses.  
We offer tailor made as well as standardized solutions that can be adopted and integrated in accordance to bulk terminal needs. For more than 45 years we have supplied the cleanest and most effective transport solutions for dry bulk materials in the world.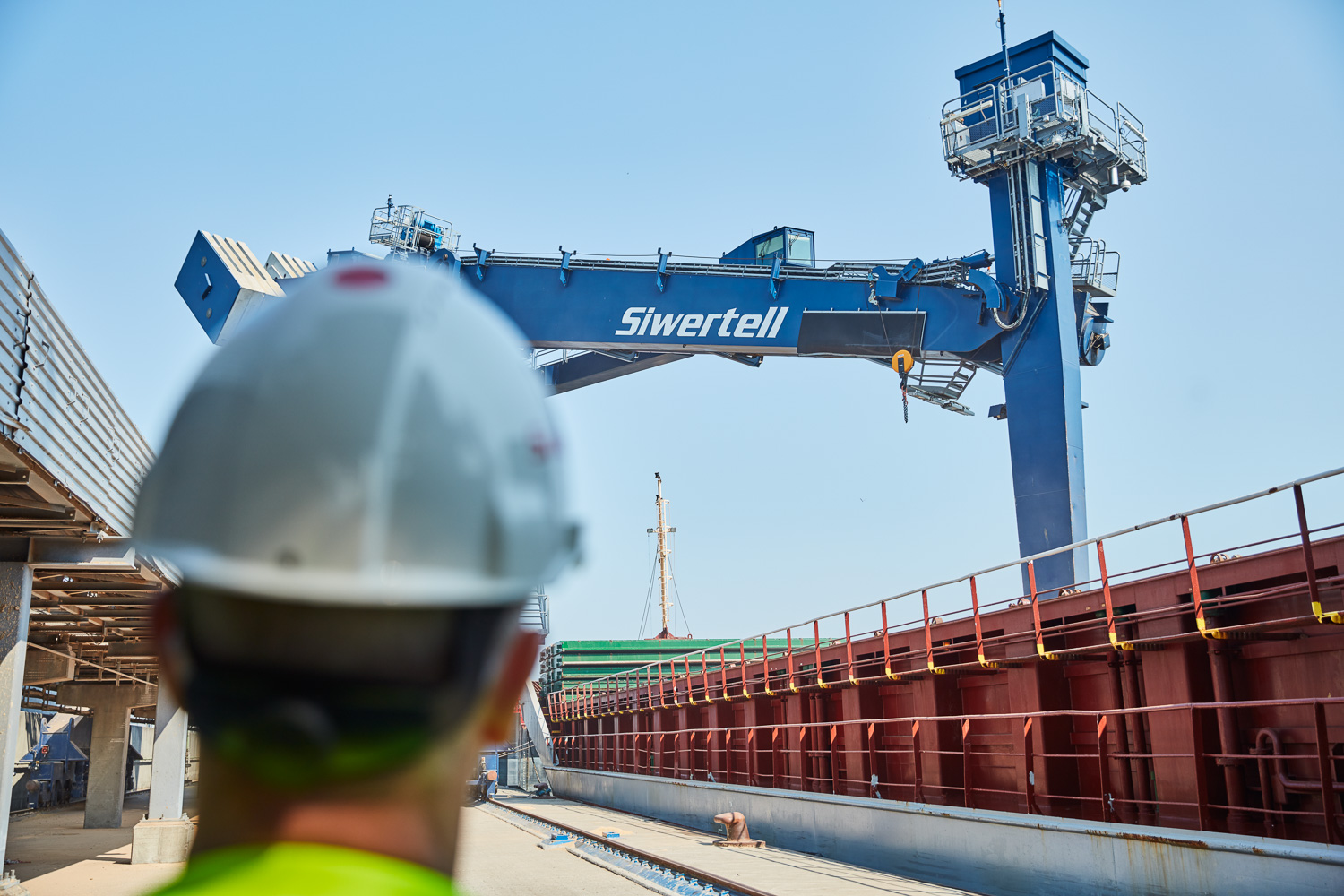 ABOUT YOU
In order to succeed in this position we think that you have a university education in engineering, and strong communicative skills with a passion for creating value for our customers. You have a couple of years of working experience from complex technical b2b sales and your working style is characterized by business acumen, curiosity, responsiveness and good analytical skills.
The position implies many internal and external contacts hence your personal characteristics are key for success. We work actively with sustainability and aim to set targets that are in line with the UN Sustainability Development Goals (SDGs) - you are positive towards being part of this journey with us. You master the English language both orally and in writing.  Experience from international contract law and knowledge of other languages is advantageous.
THIS IS WHAT WE OFFER YOU
We offer you a dynamic sales role with technical focus within a successful and international company that provides world leading products with very strong local anchoring. You will become an important part of our organization and work alongside highly qualified employees that find great joy and take pride in their work.  
Recruitment specialist Daniel Svensson's personal comments:
"This is a very developing engineering/sales role in a pronouncedly project based and international environment. Bruks Siwertell provides an open atmosphere, nice fellowship between colleagues and you will be given great opportunities to influence your own work situation. Interested to learn more about this opportunity? Please contact me with questions or apply directly by sending your application material to daniel@ingenjorskraft.com before February 28th. We will continuously process applications."
Your application will be saved in our CRM-system for possible contact also in the future and if you wish for it to be removed after completed recruitment process, please send an e-mail to info@ingenjorskraft.com
Please note: Phone calls and e-mails that are not related to this specific position or to our company will not be addressed. This includes offerings from recruitment, advertisement and consultant companies or such.
Title
Sales Engineer
Contract
Full time
Location
Bjuv / Helsingborg, Sweden
Apply By
28 Feb 2021
Share: